After a year and a half of very little disturbance, the wildlife has never more captivating, the conservation stories more compelling, the lodges as welcoming… East Africa's call has never been stronger.
With magnificent wildlife encounters, fascinating ancient cultures and breathtakingly diverse landscapes, East Africa's Kenya and Tanzania are firm favourites for a classic safari, and are currently open to travellers without restrictions and without quarantine.
Having already been tried and tested by us this summer for both honeymoons and family escapes, many of Africa's leading luxurious lodges were used as refuges for the owners' families during the world's lockdowns, so they have been able to develop a set of highly efficient protocols for hygiene and safety.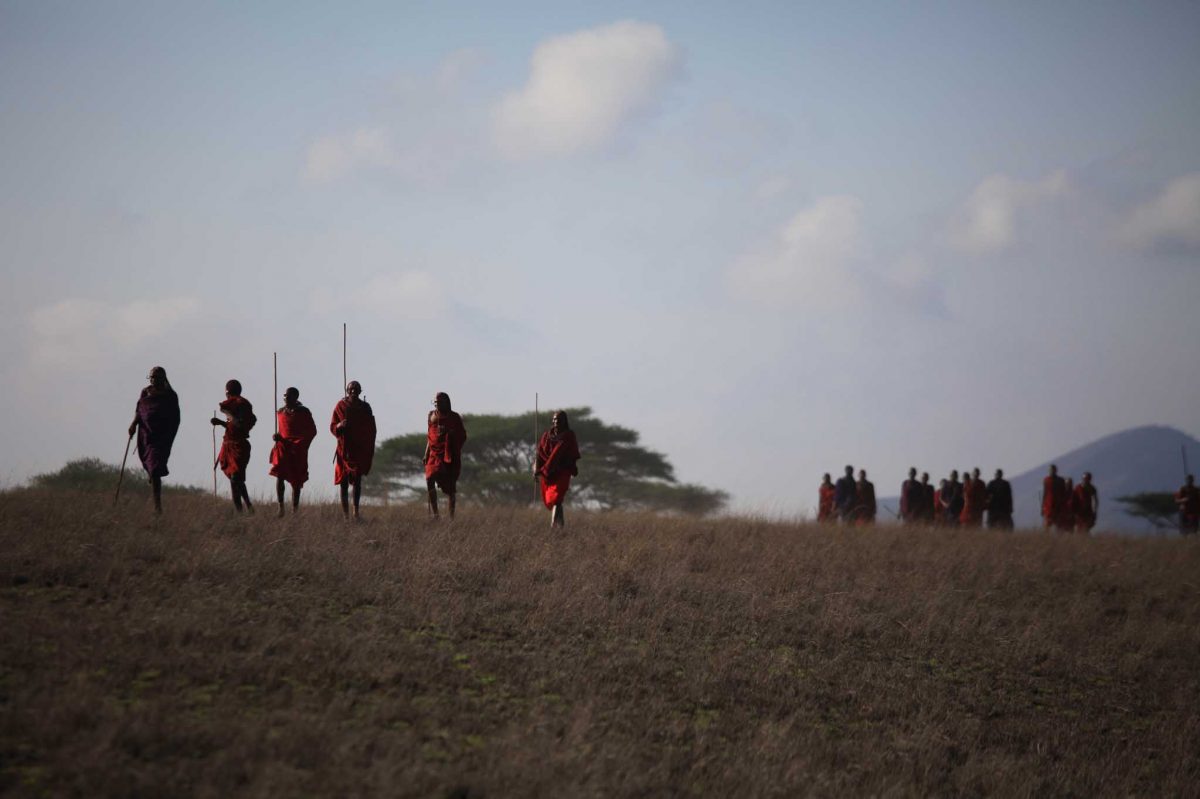 Drop straight into the heart of Kenya's wilderness and the 58,000 acre, private conservatory sanctuary of Ol Jogi. Enjoy dramatic scenes as local Samburu communities welcome your arrival, and take the opportunity for spectacular horseback riding, tranquil bush walks and unobstructed views of Mt Kenya.
Watch in awe as a mesmerising diversity of Kenyan wildlife turns up to the camp's watering hole, from critically endangered Eastern black rhino to Grevy's zebra, elephants, cheetahs, lions, giraffes and more.
From here, visit an indigenously-owned sanctuary for orphaned elephants and rhinos, which, in addition to its critical rescue and rehabilitation work, is empowering the women of the local Samburu community as well as providing benefits and support for an entire village.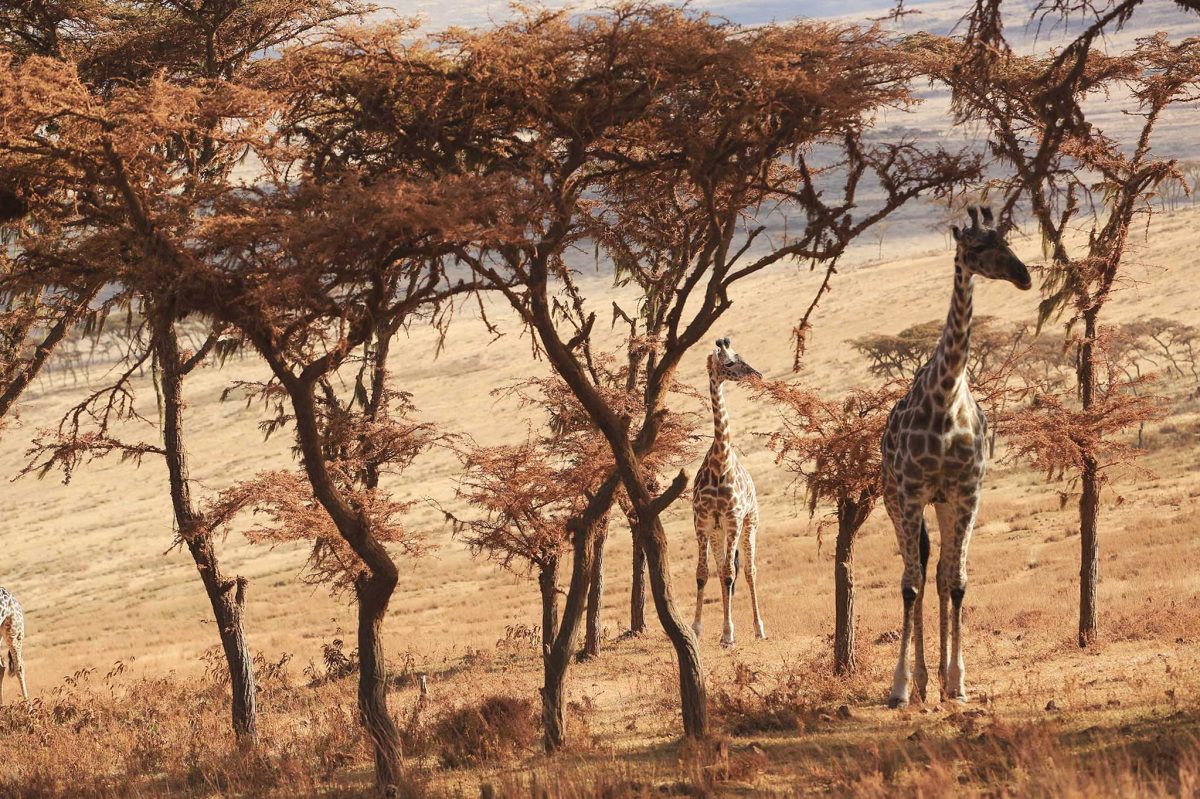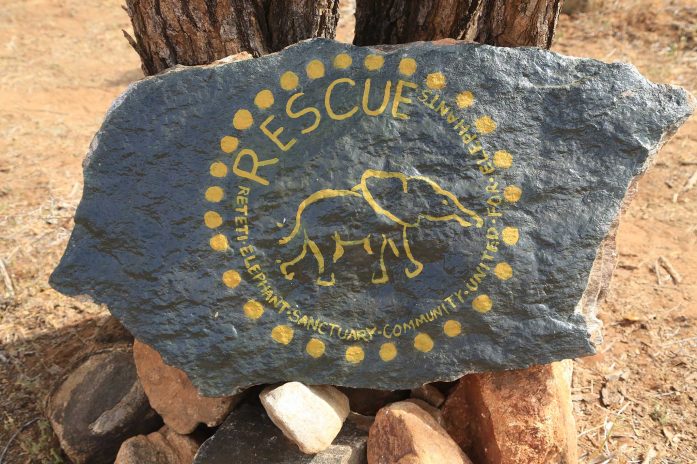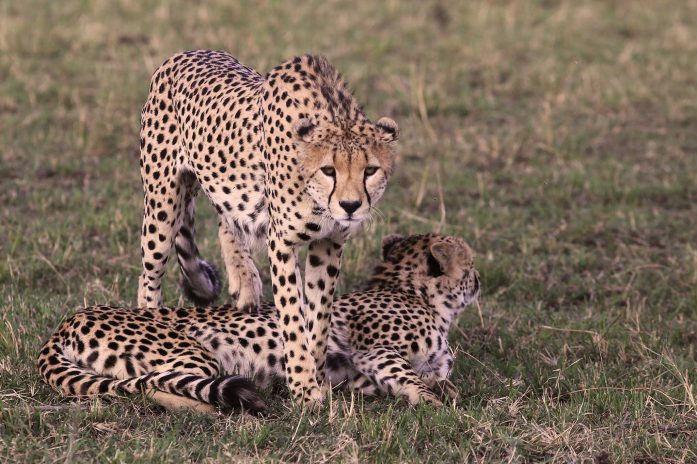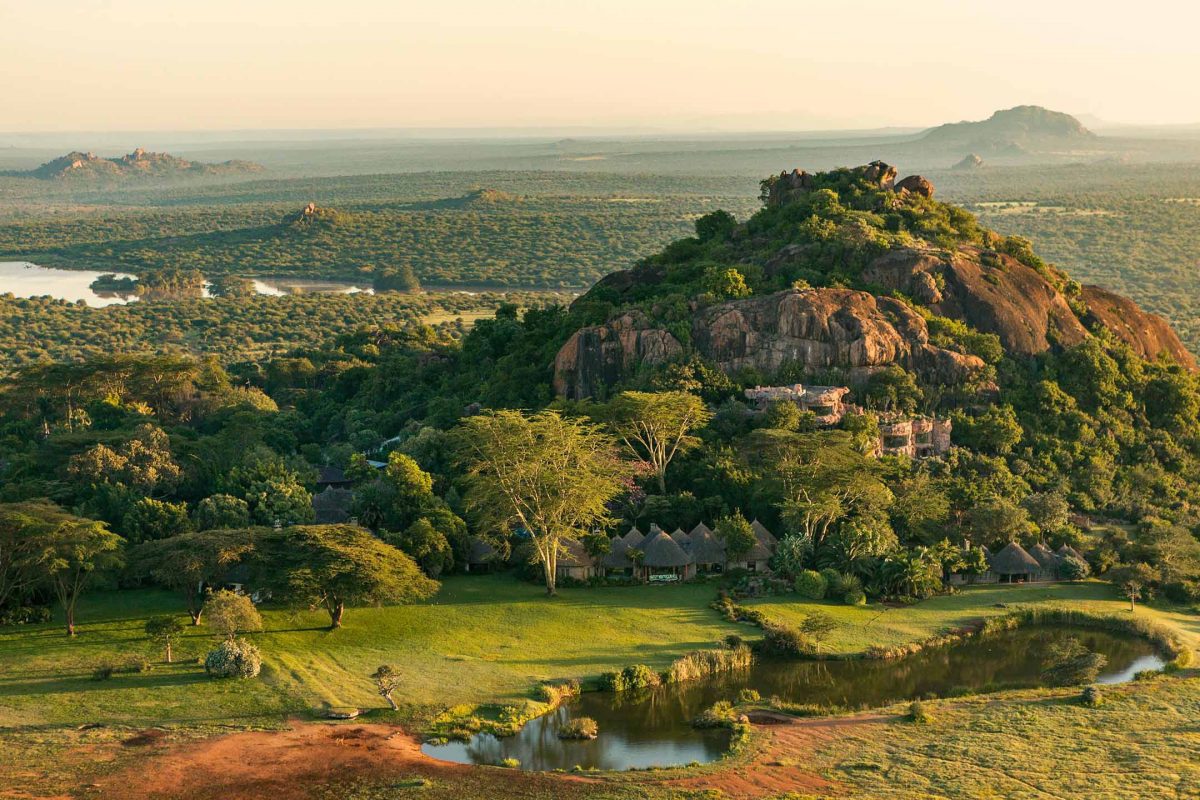 Fly to the Chyulu Hills in Kenya's south-east for an incredible, and extremely rare, encounter with The Great Tuskers – some of Africa's most magnificent elephants with enormous 3 metre-long tusks that graze the floor as they walk.
Explore the volcanic "Green Hills of Africa" by helicopter, soaring past Mt Kilimanjaro, above the wildlife-rich swamps of Amboseli, the flamingo-studded salt flats of Lake Natron and the ancient Rift Valley, making landings in secret locations to dine in the bush while immersed within the country's spectacularly rich ecosystems.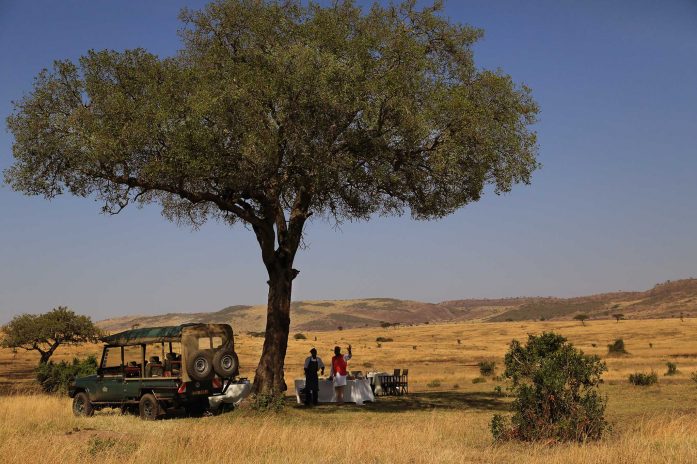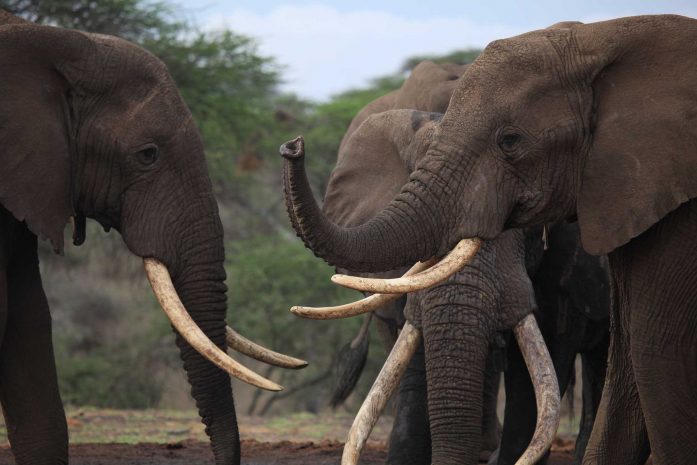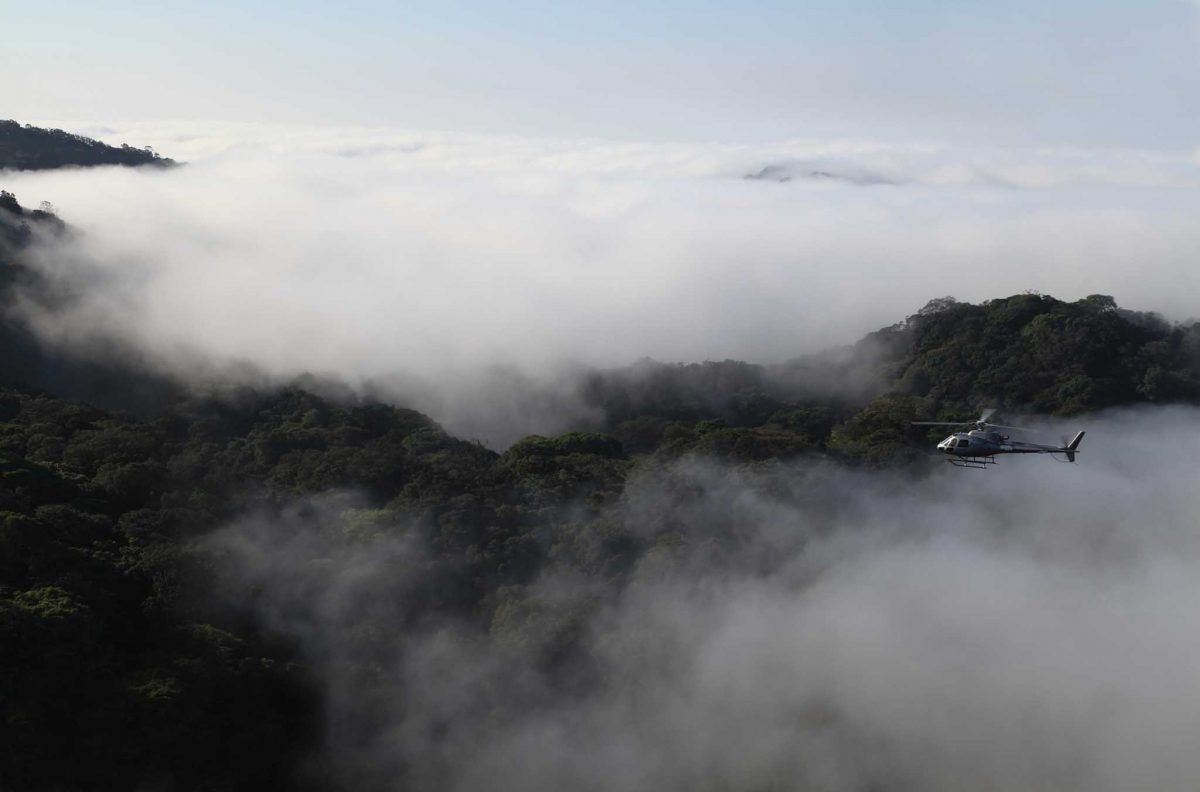 Expect serious drama, as lions, leopards and cheetahs fight for their dinner, while millions of thunderous hooves run for their lives...
Land at a classic safari camp, long established with the finest elegance, luxury, and comfort in the vast savannah of the Maasai Mara. Gaze out across the rolling grasslands, peppered with iconic acacia trees, and see a picture perfect vision of Kenya, just as you imagined it.
One of the world's most famous wildlife reserves, The Maasai Mara is a unique biodiversity hotspot, where large numbers of all of Africa's most famous animals roam free on the expansive open plains. Elephants, giraffes, rhinos, hippos, zebras, lions, leopards, buffalos, cheetahs and many more, all make their home here in the Mara's varied landscapes, and sightings are basically guaranteed.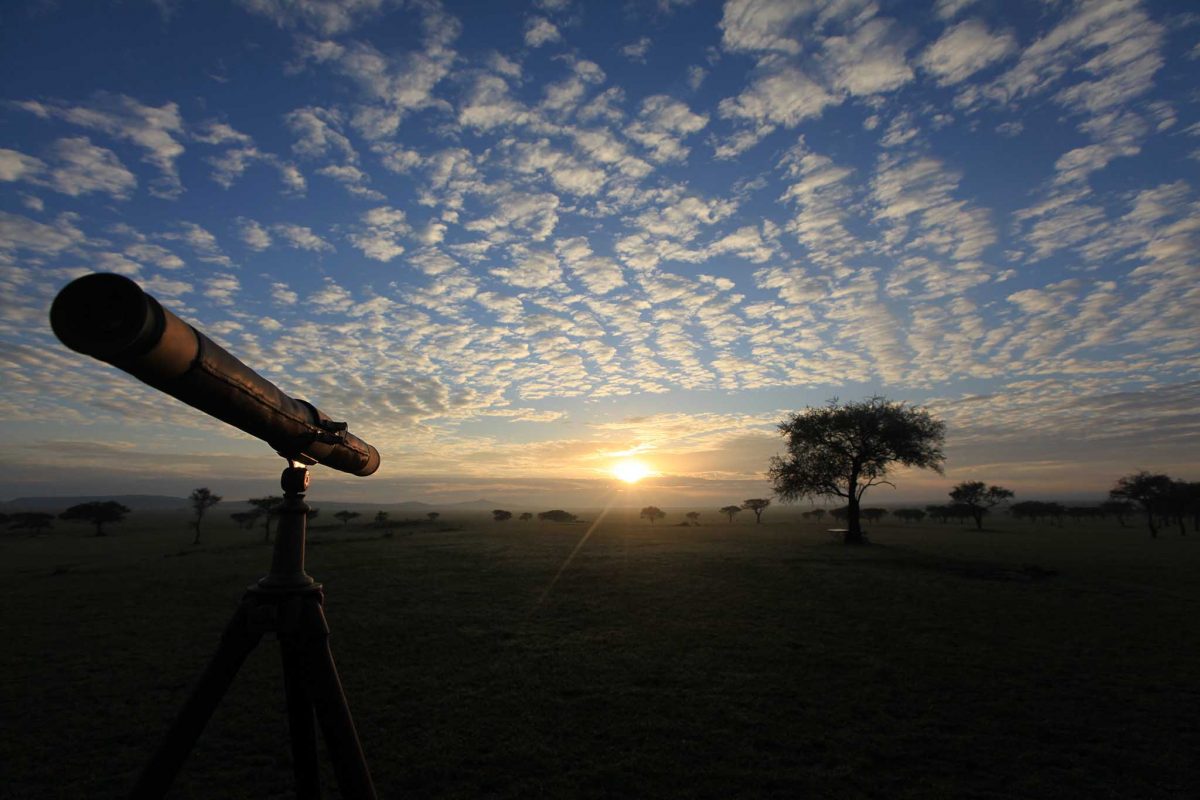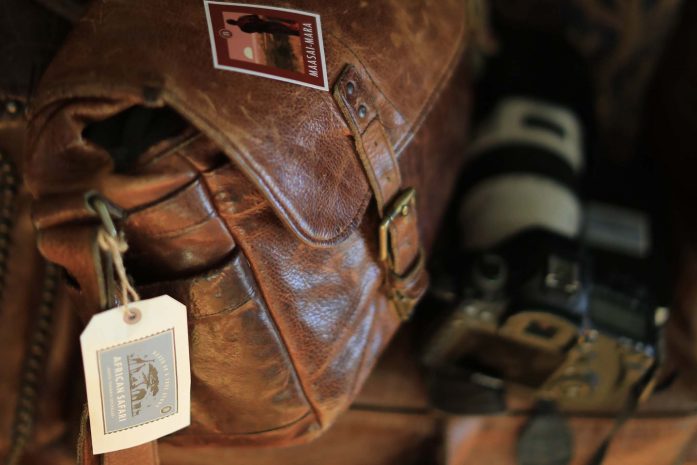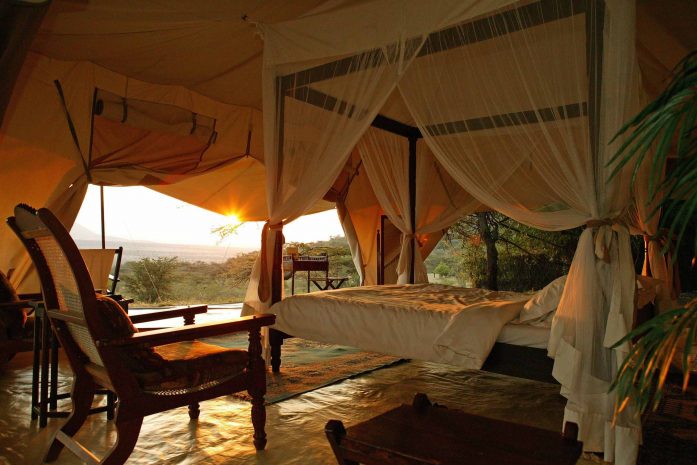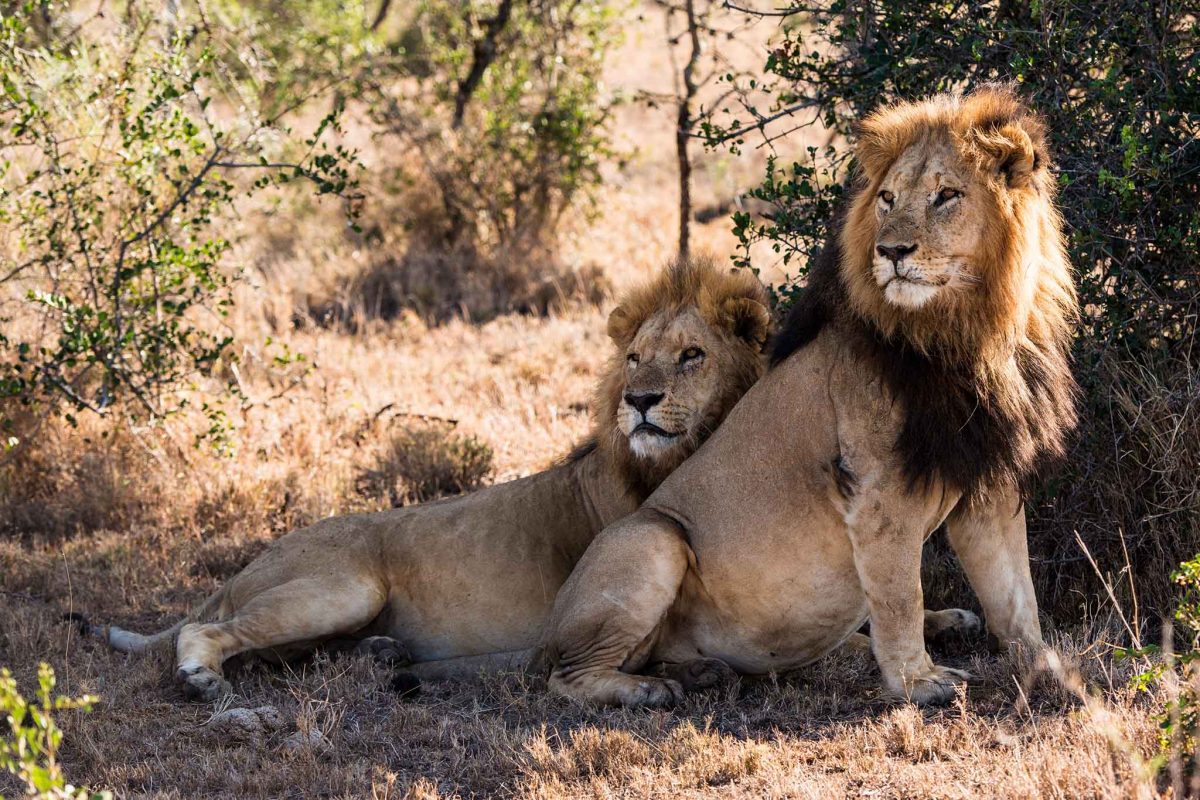 With the great migration in full swing, this is an exceptional time to travel to this region and witness up to 2 million animals in 'The Greatest Show On Earth' – 1.8 million wildebeest, 400,000 zebras, thousands of gazelles, making a dramatic months-long journey, which begins in Tanzania's Serengeti and rumbles in a clock-wise direction north towards Kenya's Masai Mara, before returning to Tanzania at the end of the year.
After surviving the perilous crossing of the croc-infested Mara and Grumeti Rivers, the herds now need to keep a look out for the savannah's big cats, hungry for the annual bonanza. Expect serious drama as prides of lions, solitary leopards and coalitions of cheetahs fight for their dinner, while millions of thunderous hooves run for their lives.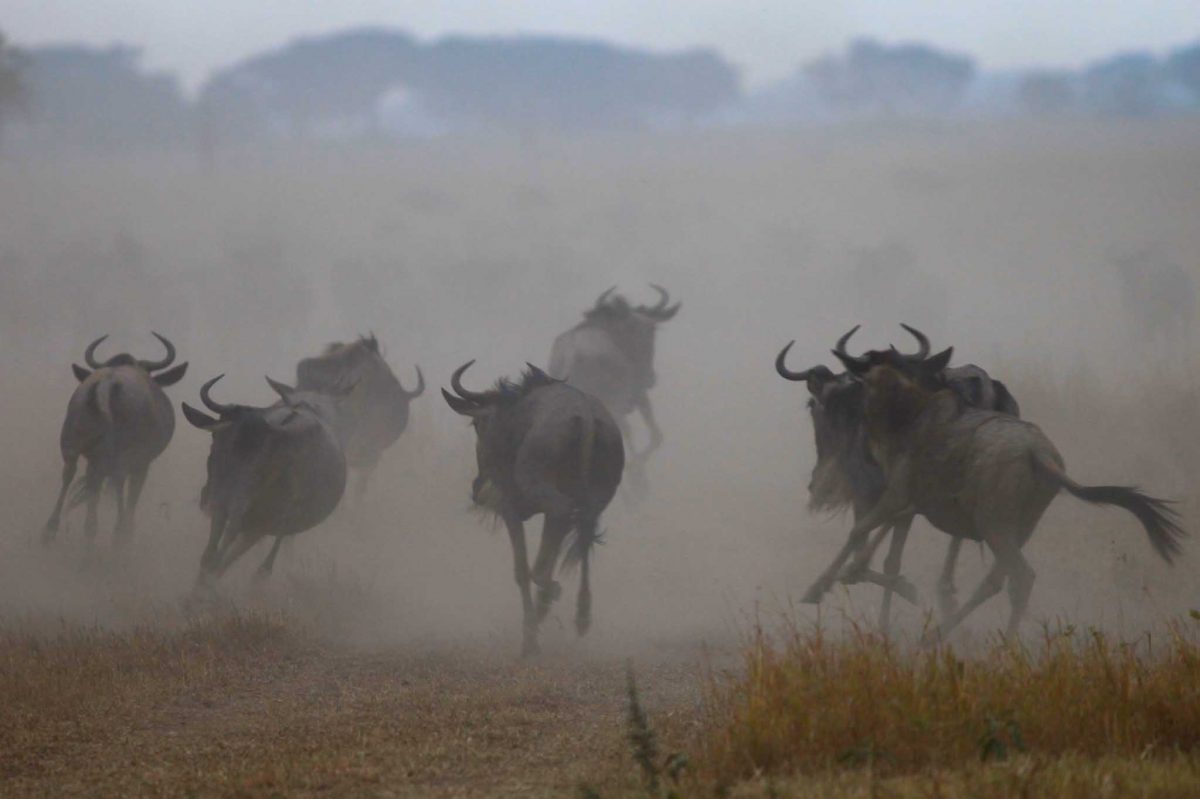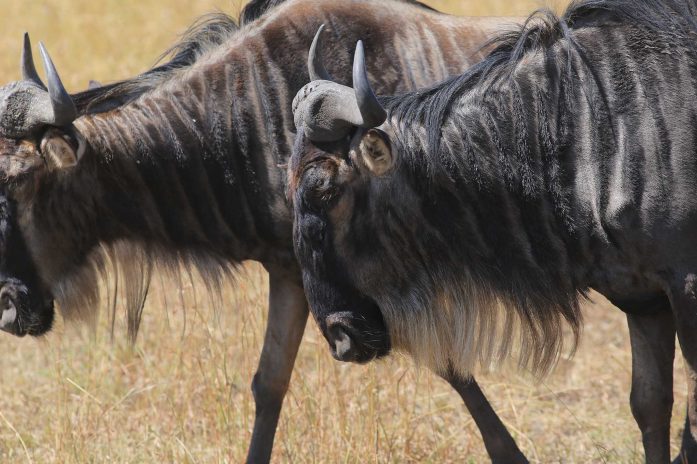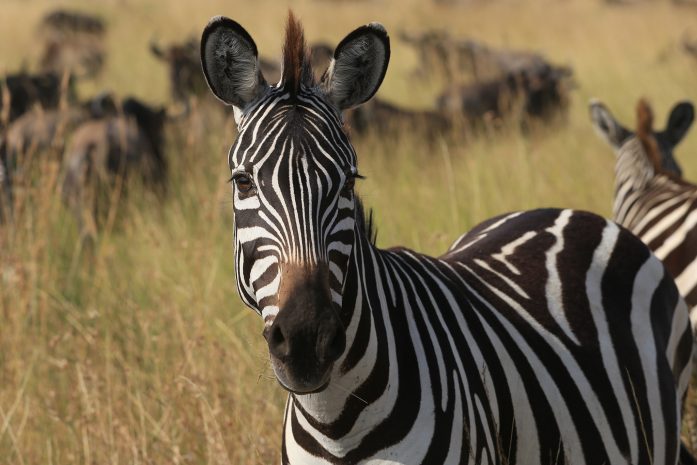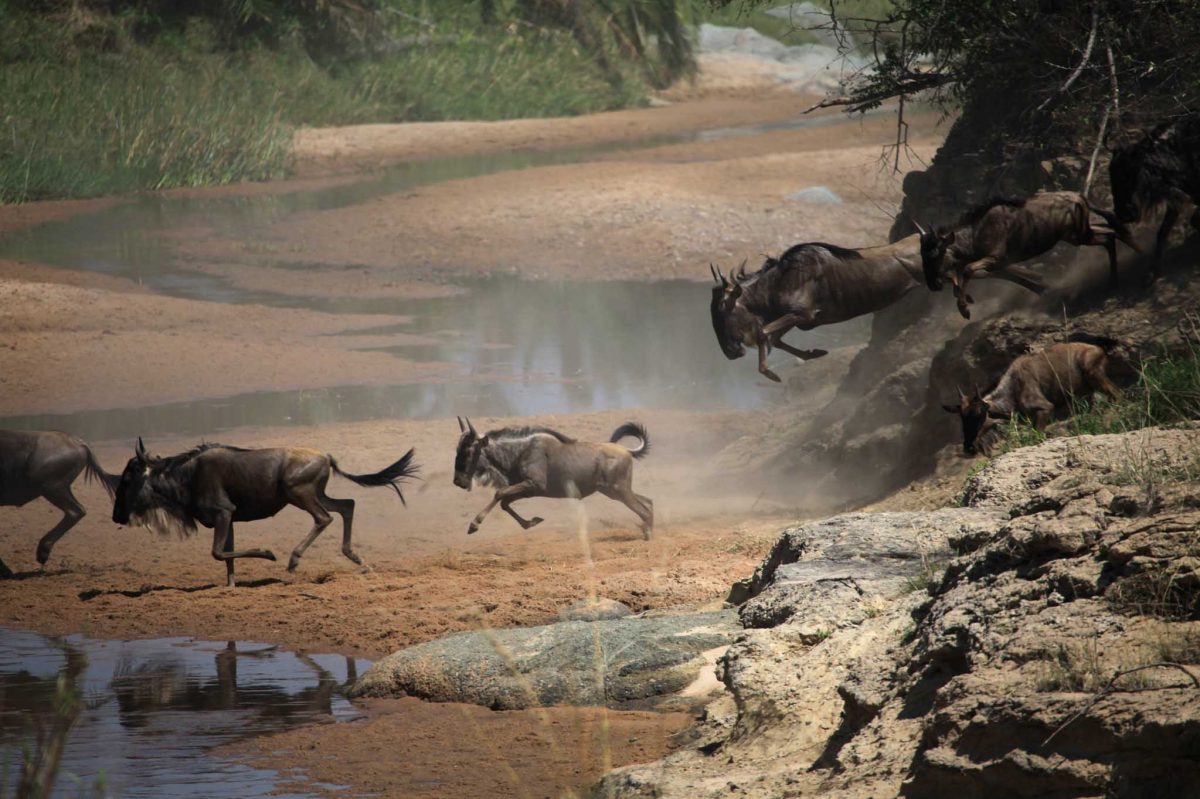 With our experts on the ground tracking the herd's movements, we will drop you right into the action for an unforgettable private show of one of the world's Seven Natural Wonders.
Here in the Mara, spend time with the Maasai people and learn about their ancient hunting techniques and of the strength, courage and endurance of the Maasai moran "warriors". Then, after days of heart-racing exhilaration on the plains, spend evenings under a full moon on the plains, brought alive with magical tribal music and dance.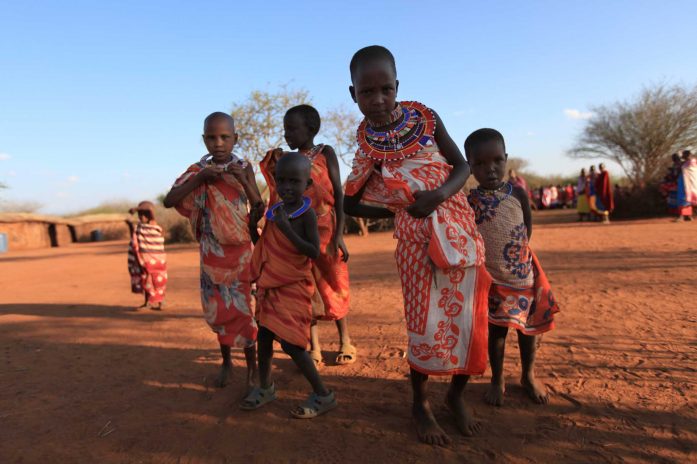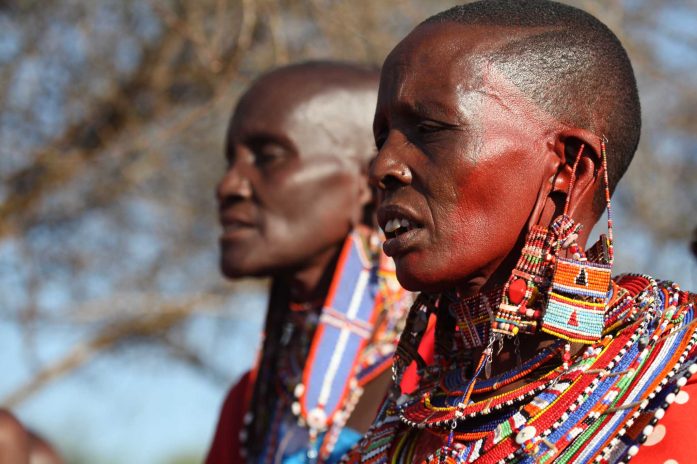 The perfect final chapter to this exclusive East African safari, Thanda Private Island, off the coast of Tanzania, offers an idyllic tropical hideaway to relax and retreat after your action-packed Kenyan adventures. This is one of the world's most luxurious private estates; a remote and intimate private sanctuary, nestled within a pristine marine reserve.
With coral reefs that burst with rainbow colours and a million tropical fish, dolphins, sea turtles, dugongs, and a pod of gentle whale sharks that live here year-round, the safari experience continues – albeit at a slower pace – in the clear warm waters of the Indian Ocean. Scuba dive, snorkel, paddle board or kayak through turquoise seas, for breathtaking up-close encounters with the marine life.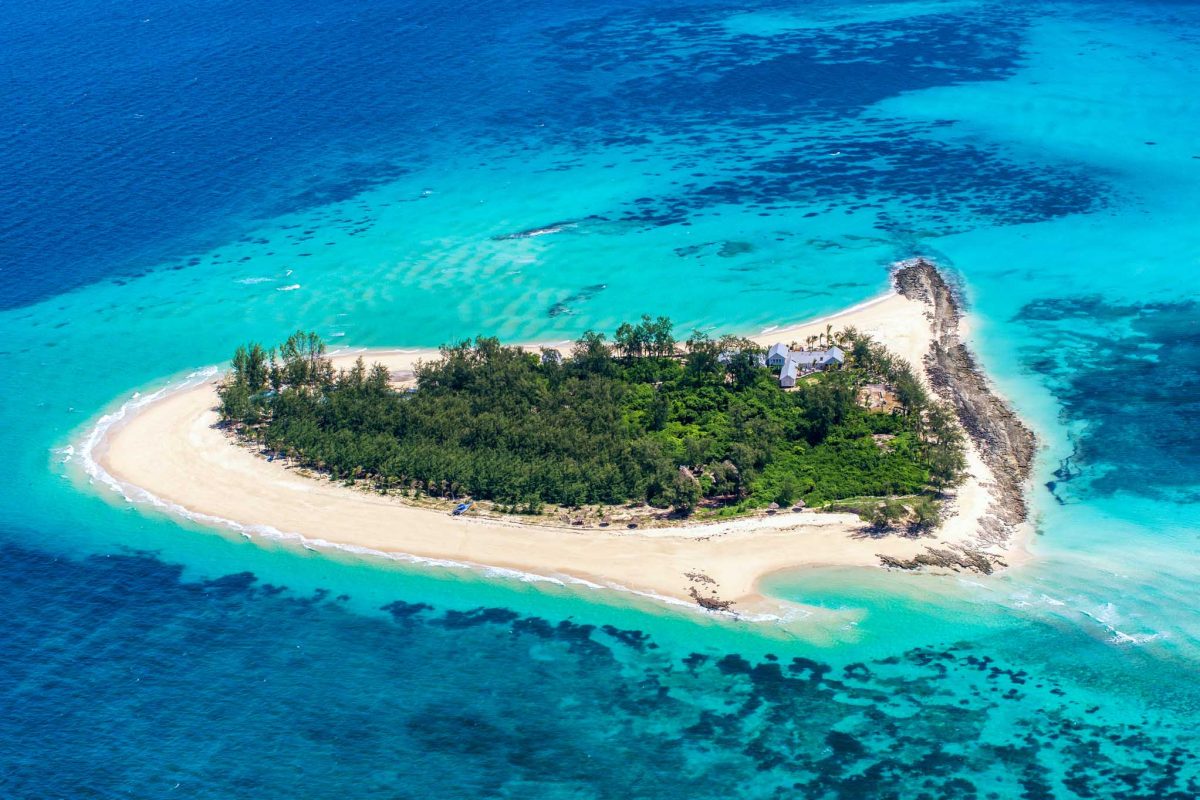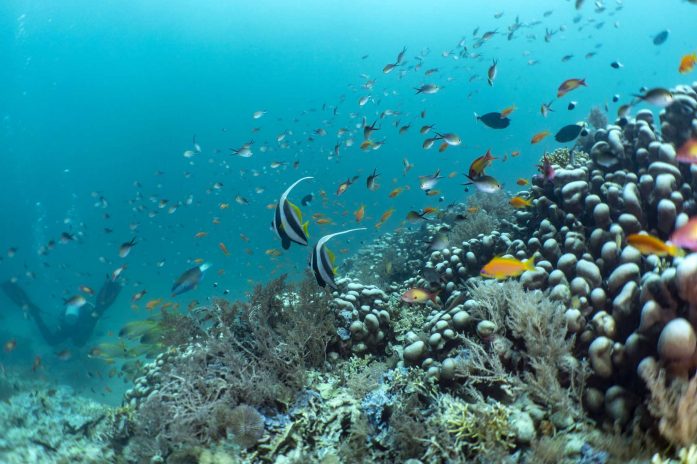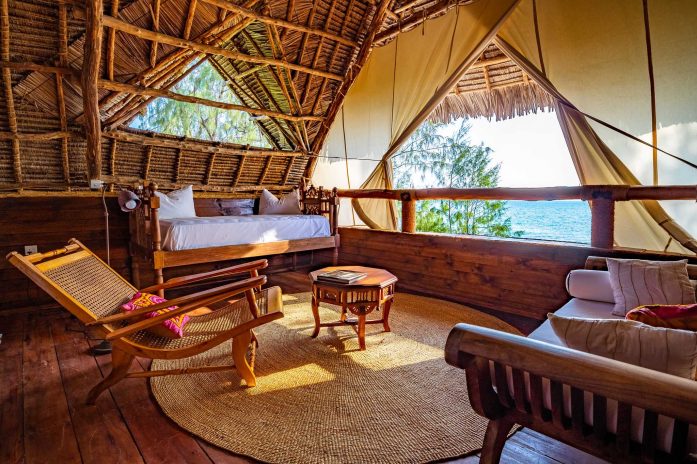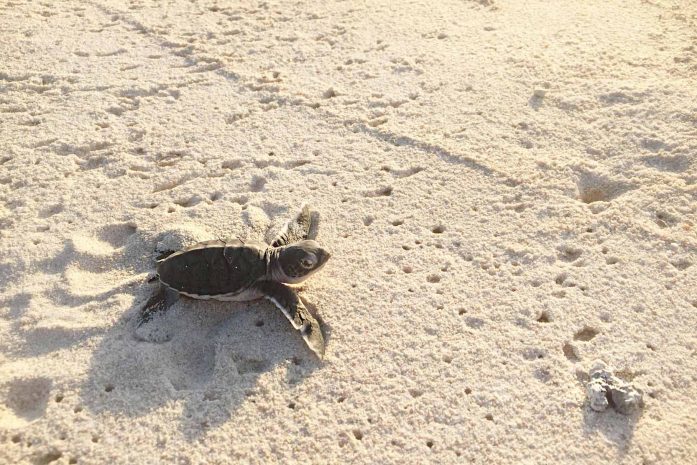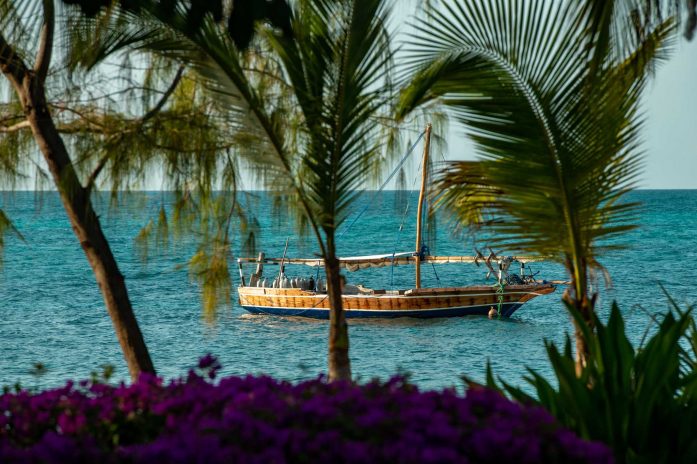 Spend days chilling in luxurious tropical bliss with yoga, spa treatments and al fresco dining, embellished with a sprinkling of our unique creative touches. Cruise the gentle breeze on a traditional Arab dhow, and explore the nearby islands, from the legendary spice island of Zanzibar to historic Mafia Island, where you can contribute to community development and empowerment projects, contributing to lasting legacies that make a difference.
Africa's luxury lodges are amongst world leaders in sustainable development, prioritising healthy ecosystems and protecting the animals who depend on them, as well as working closely with surrounding communities to ensure they are involved in the conservation efforts and can derive long-lasting benefits to their livelihoods. 
Your journey therefore has a direct positive impact on the country you are visiting and the species, people and landscapes you will encounter while being there.
We can also assist you to make a greater difference during your visit if you so desire. With our conservation experts at hand to advise on the most efficient and responsible use of your investments. 
More stories from around the world
All elements are woven together with wondrous creativity, as each chapter of our magical journeys is told.
Expect elaborate theatrical events, wild escapades and eccentric characters…
Discover more stories