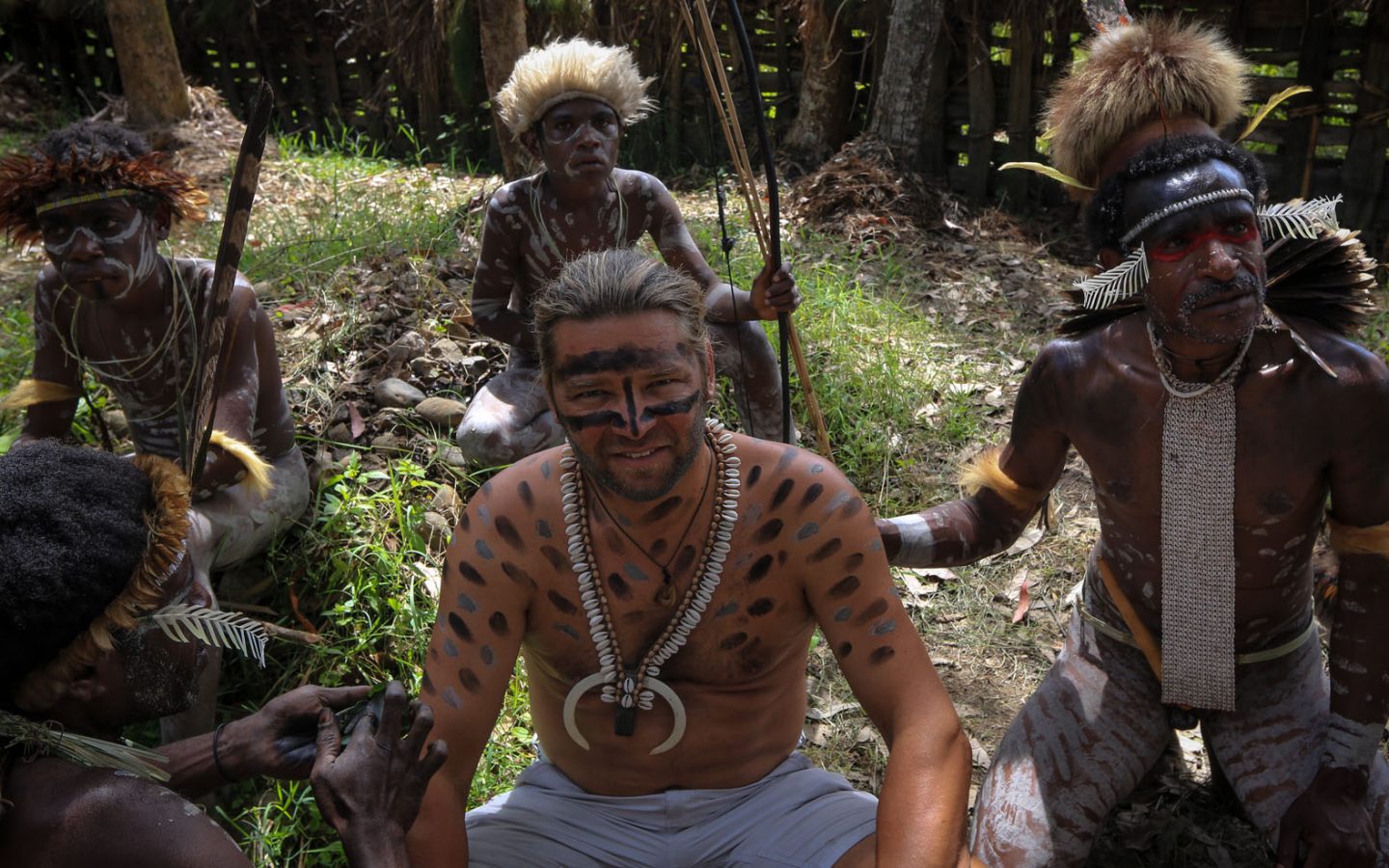 Founder and CEO Niel Fox dressed to impress with the Dani of West Papua.
West Papua
We see and do
things differently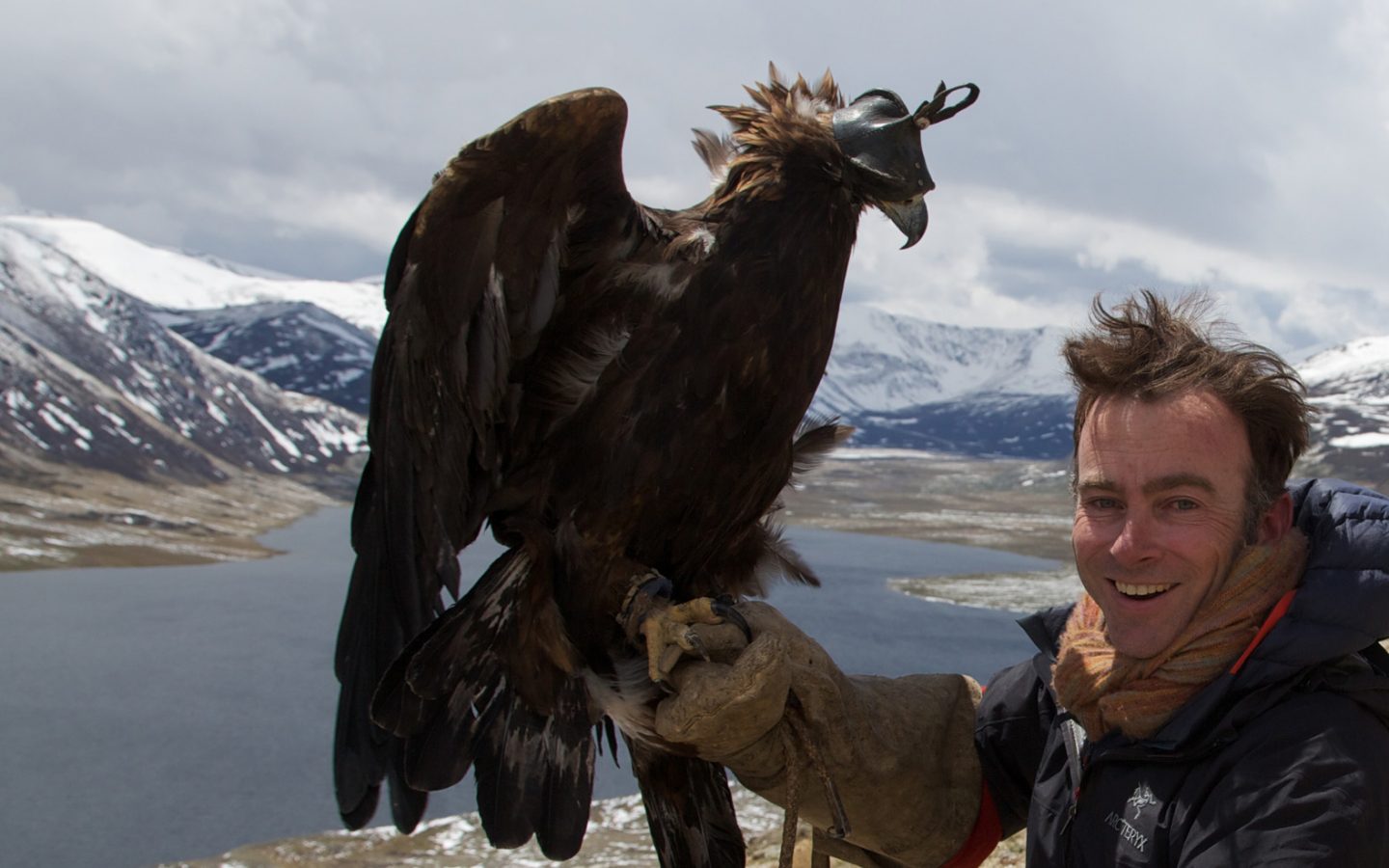 Managing Director, Oliver Von Holzing, getting hands on as usual whilst on a recce in Mongolia.
Mongolia
We see and do
things differently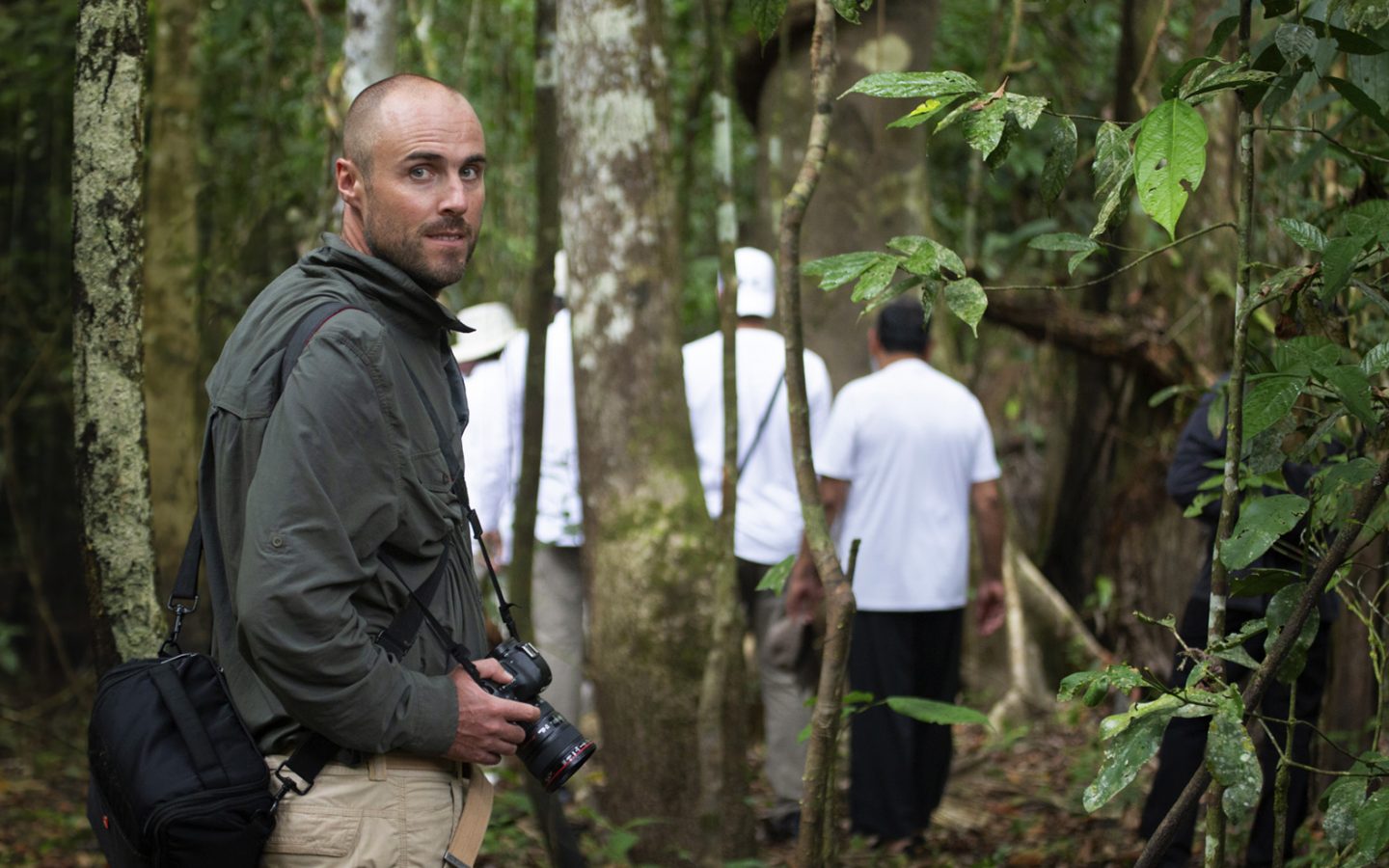 Operations Director Nik Cooper, leading guests deep into the Peruvian rainforest.
Peru
We see and do
things differently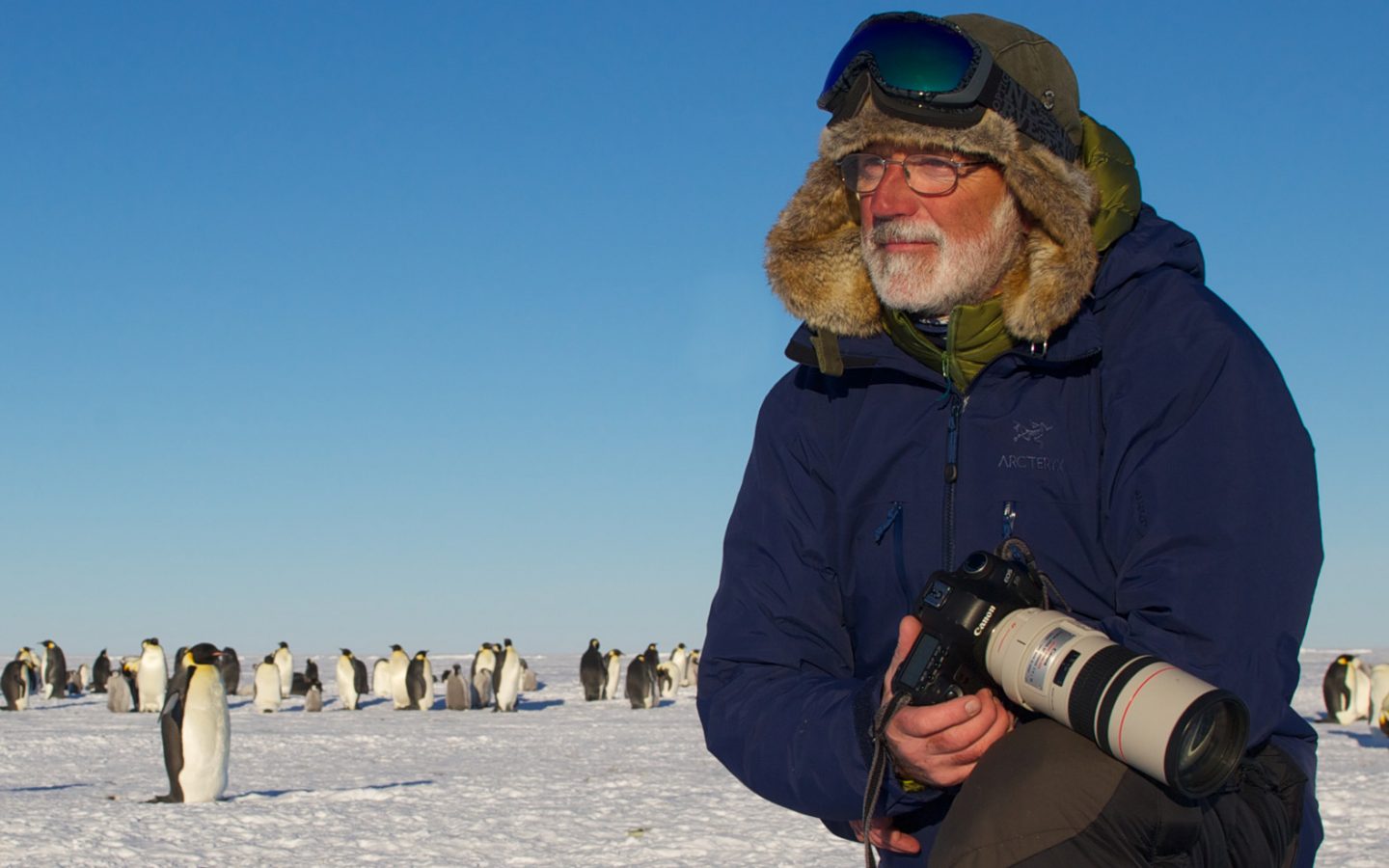 Guide extraordinaire, John Beatty giving a colony of penguins the cold shoulder, Gould bay, Antarctica.
Antarctica
We see and do
things differently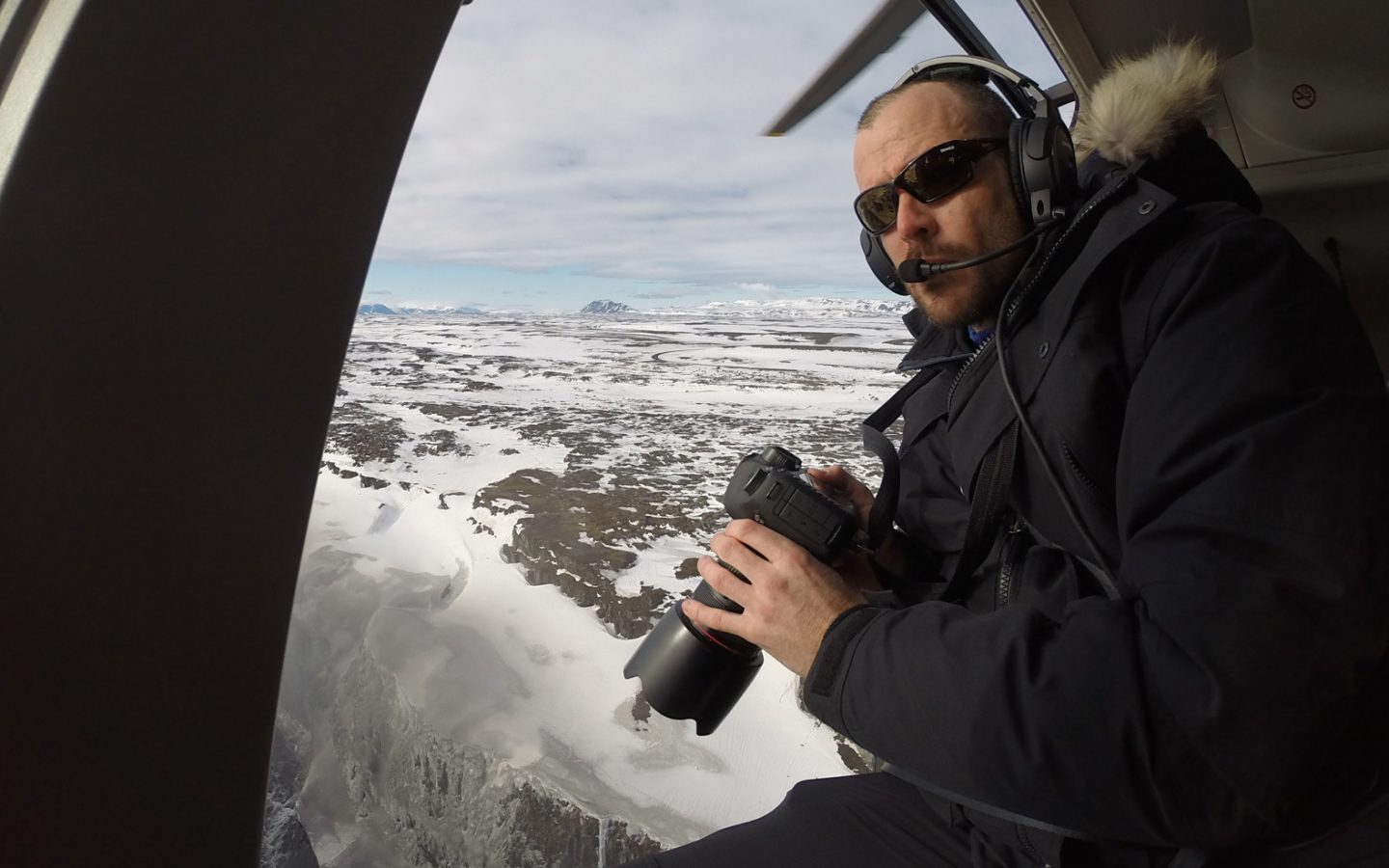 Hanging out with Ross Matthews in Iceland.
Iceland
We see and do
things differently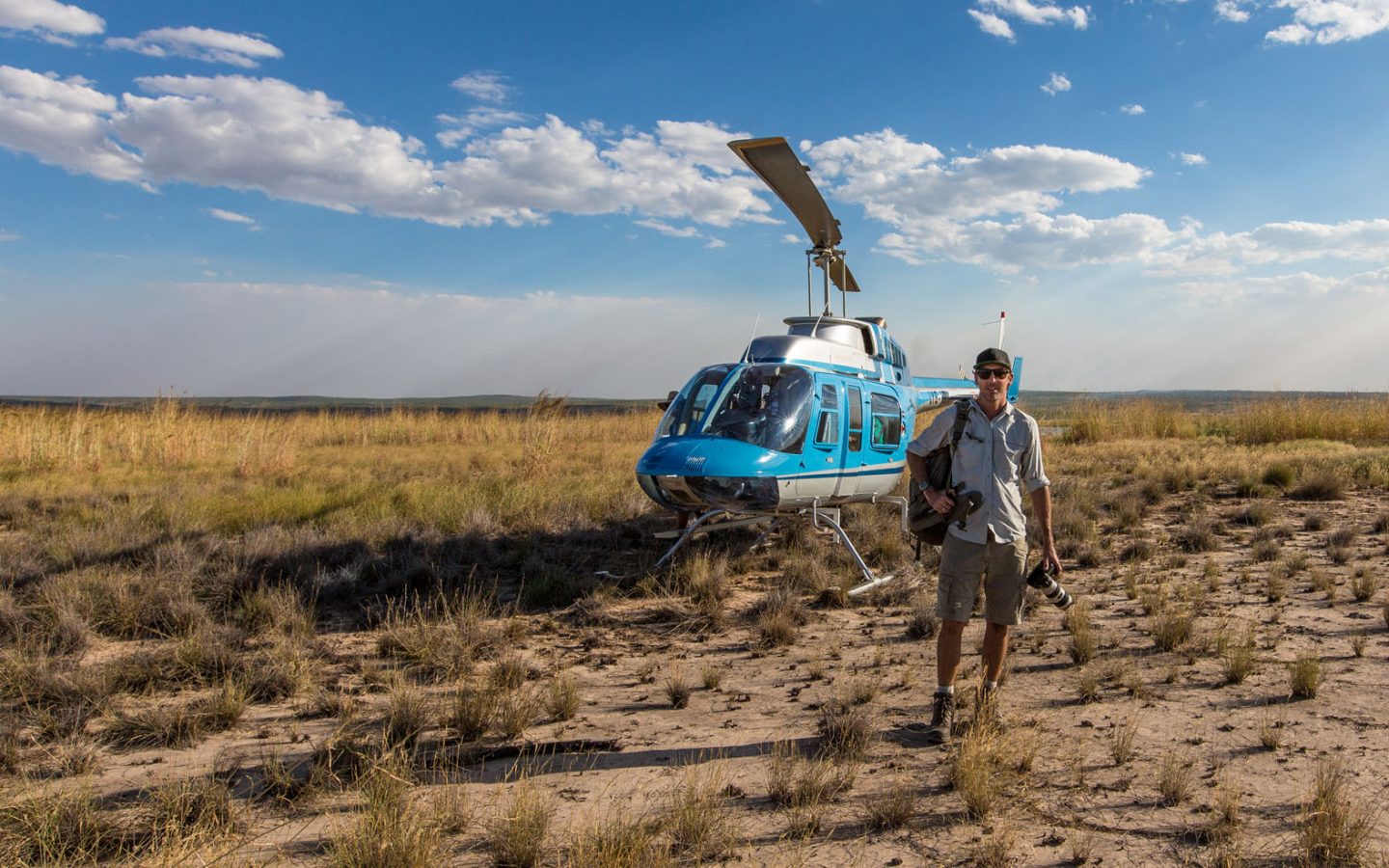 Our man from down under, Mick Curley, back on home turf.
We see and do
things differently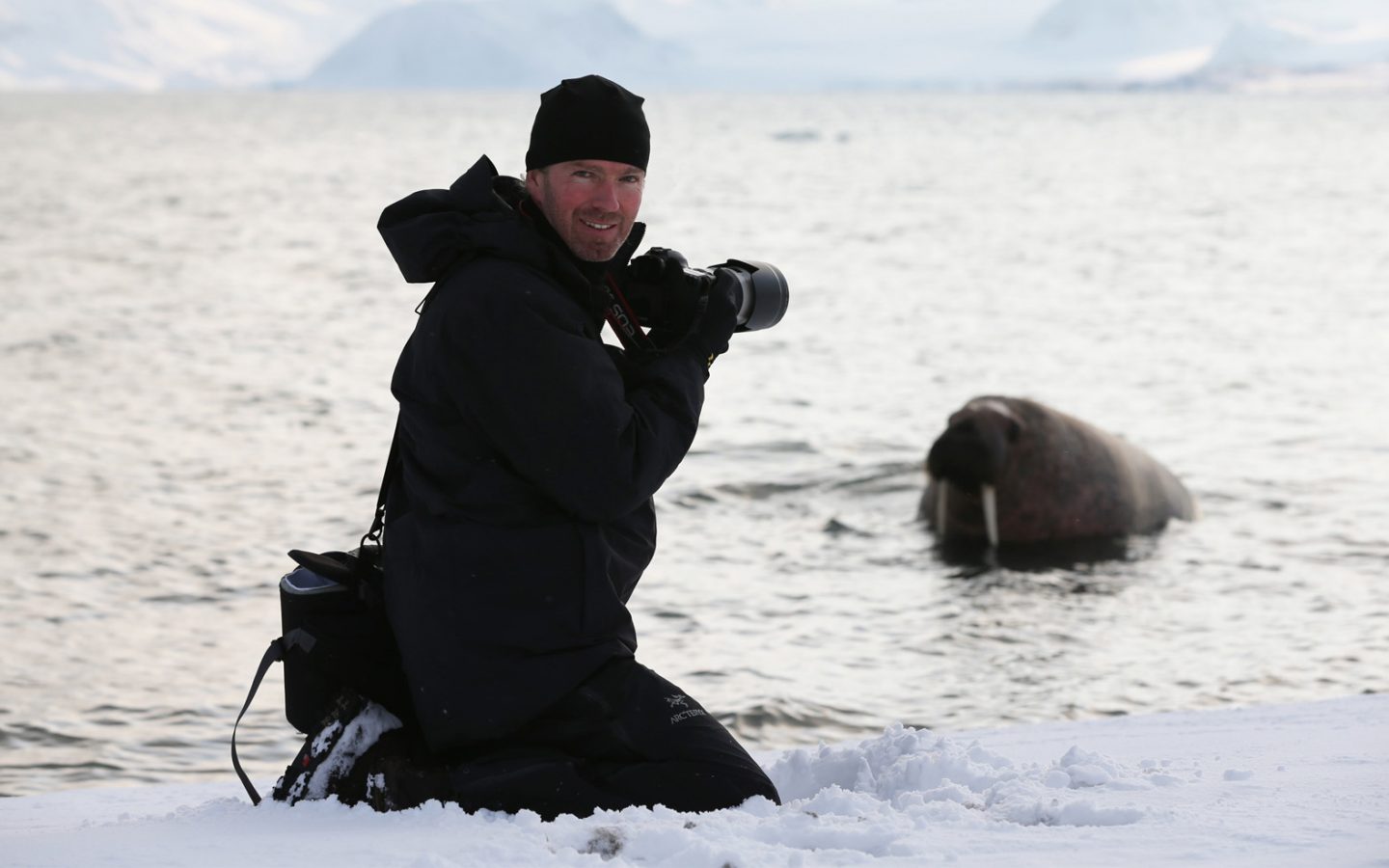 "I am the egg man"…Paul Kerrison introduces himself to a stranger in Svalbard.
Svalbard
We see and do
things differently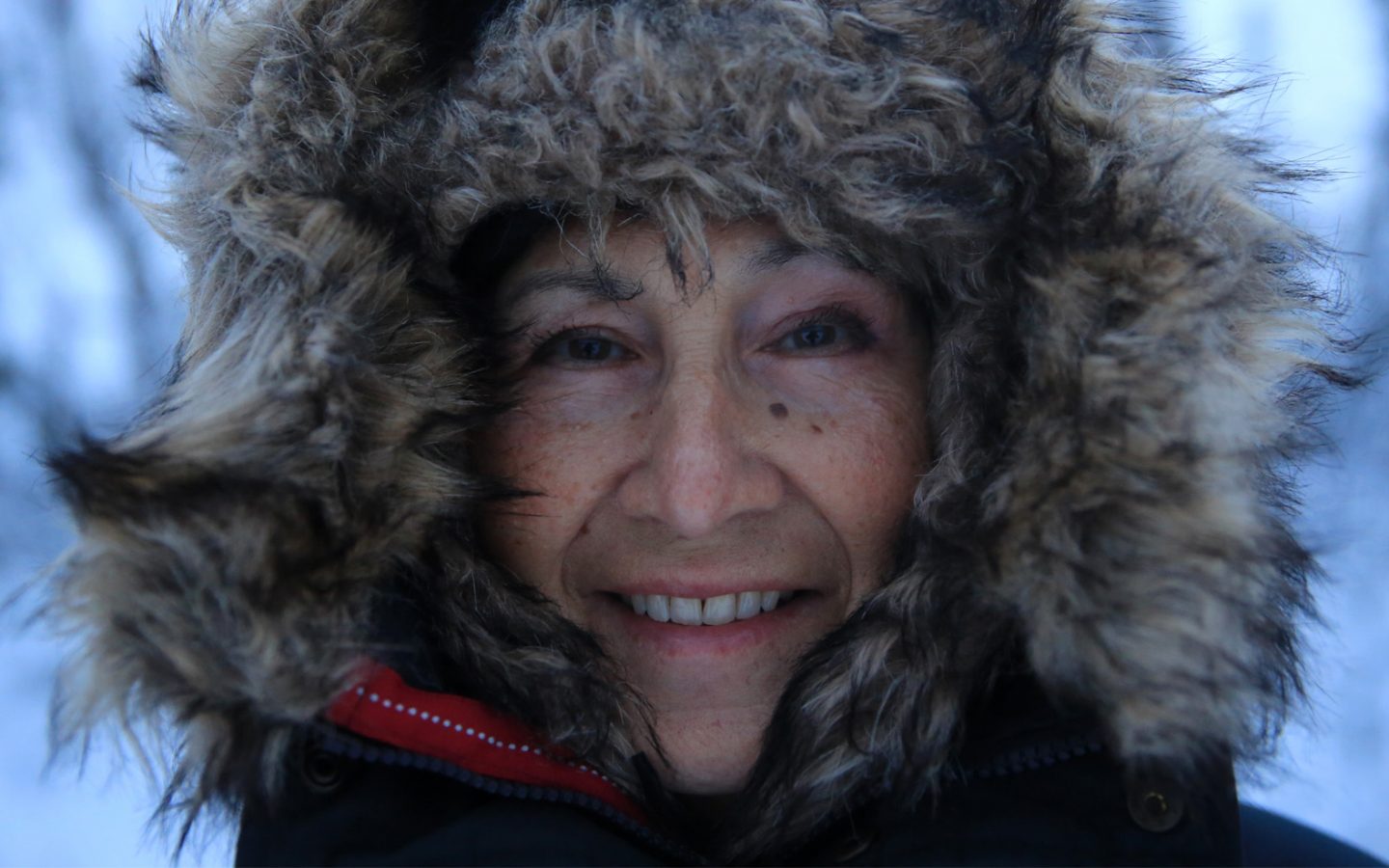 Diana manages the numbers, weights and measures of the business.
We see and do
things differently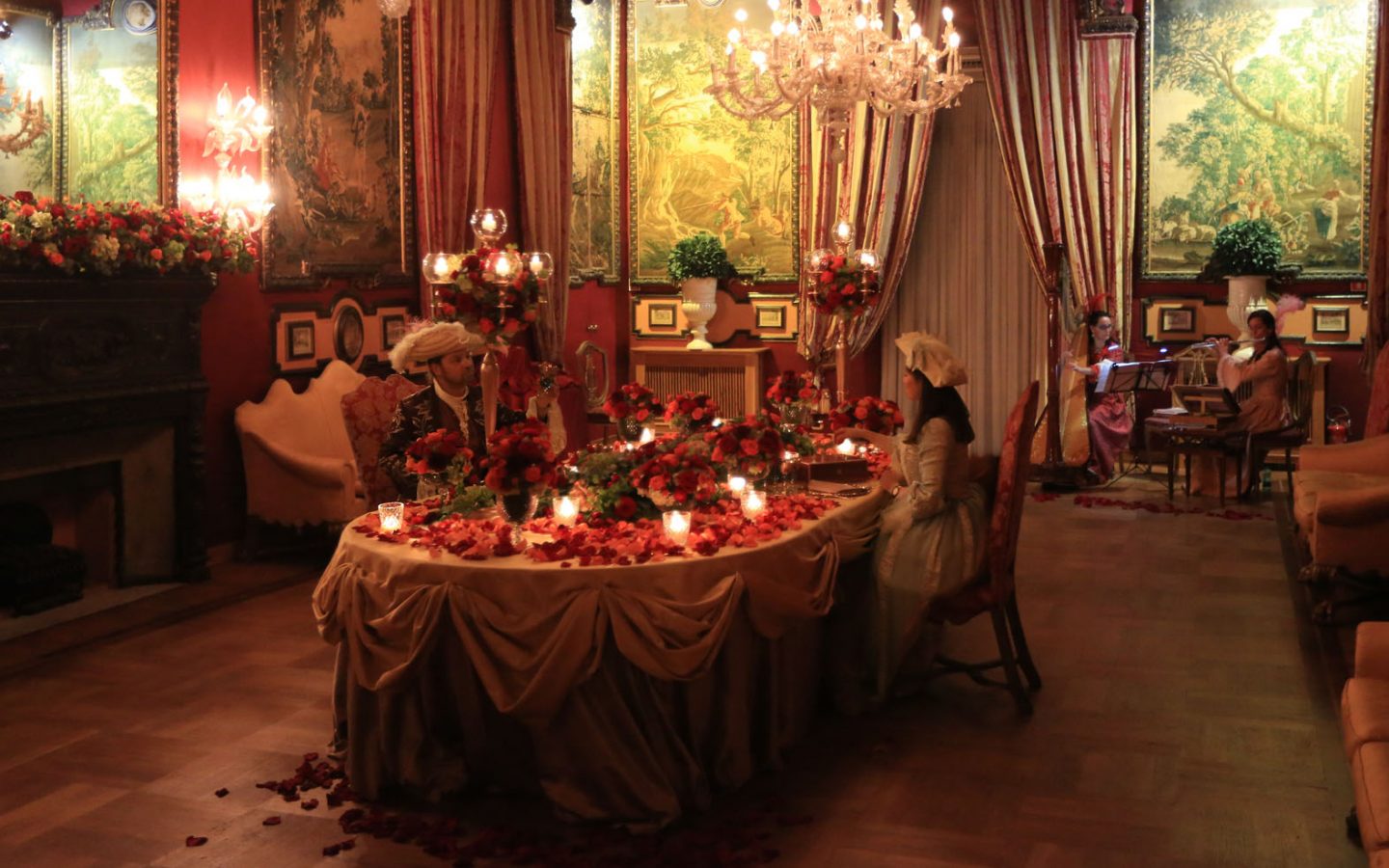 Niel and Katie standing in on a dress rehearsal for an evening of renaissance romance.
We see and do
things differently
Pause slider
Play Slider
What sets us apart is our creative approach.
We are a diverse team of varied talents: from securing properties that are otherwise unavailable, to gaining private access to world-heritage sites to host fabulous events, to casting elves, or directing pirate battles.
Some of us are highly creative, others technical, planning the intricate detail. Some excel in managing spectacular events, whilst others carefully handle our guests' needs on the ground. They do so with flair and charm, taking stunning photography on location in the process.
Close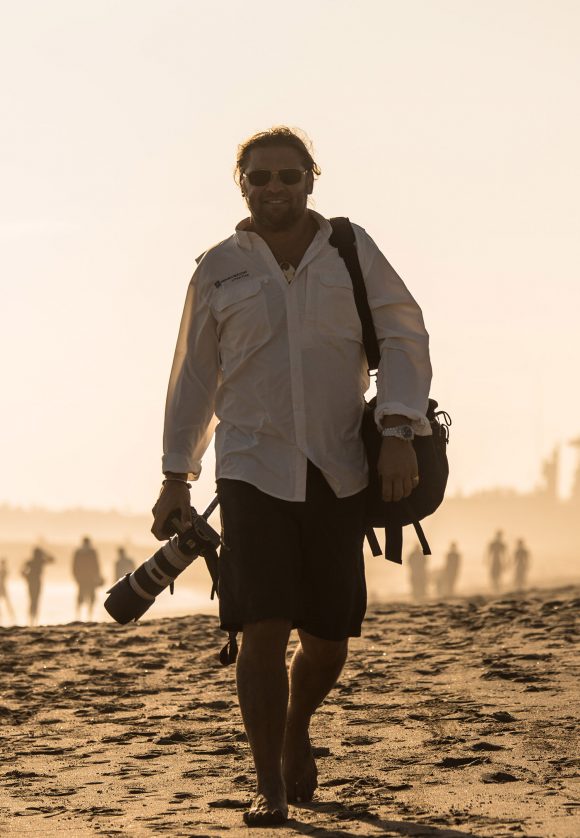 Niel Fox
Founder & CEO
Born in England, with a direct maternal bloodline to the last king of Burma and a history of nomadic predecessors, Niel has a rich and varied background and has spent most of his life exploring remote and exotic places.
Driven by the thrill of the unknown and pursuing new challenges, Niel's earliest adventures include travelling completely by natural power from England to Antarctica – cycling, sailing, kayaking and climbing the entire way, whilst raising funds for orphaned children – circumnavigations of Australia by 4×4, hitchhiking across Asia and the Americas, island hopping throughout the South Pacific and sailing across all the world's oceans.
With an almost fanatical passion for experiencing life at its most extraordinary, he's as comfortable in inhospitable far-flung jungles as he is sailing luxurious super-yachts.
It is Niel's ambition, determination and boundless enthusiasm which led to the founding of 'Based On A True Story'. Always striving to share the beauty of the world and the wisdom of its cultures he has forged new frontiers in travel, and, with the help of our guests, has supported environmental issues and the preservation of indigenous cultures around the world.
Contact:
Close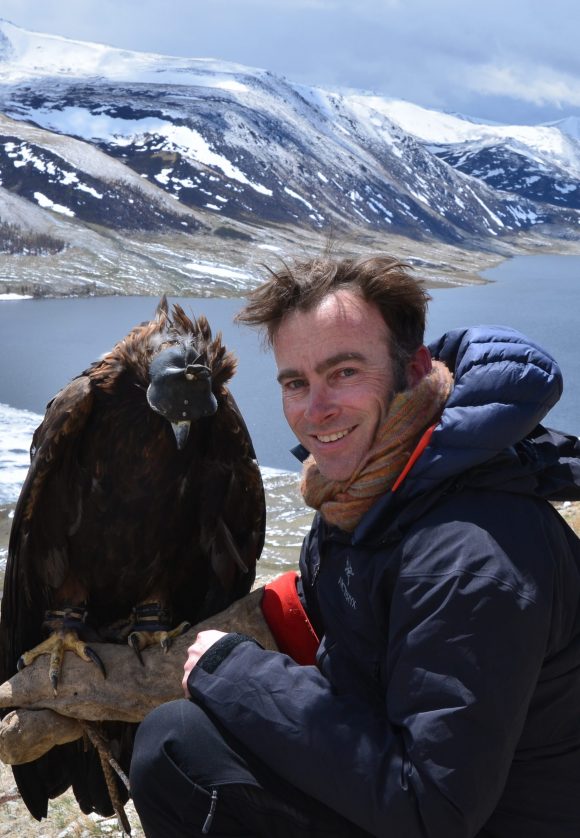 Oliver von Holzing
Managing Director
With a systematic approach to strategy and organisation, and a penchant for Lederhosen and Bayern Munich, our MD can't hide his Teutonic origins. His life story is rather more eclectic, having spent most of it living in various diverse corners of the world, including Mexico, Switzerland, Wales, Scotland and Canada, before settling in London.
Oliver honed his professional skills in Ad-Land at Ogilvy, thus bringing creative agency expertise to our business. His transition into the travel industry over a decade ago has never ceased to fill him with joy, and he particularly relishes working with our team and diverse partners around the world to develop extraordinary solutions for our clients.
Having tired of moving boxes, Oliver finally put down roots in London and now likes nothing more than a brisk romp on Hampstead Heath with our faithful company mascot Romulus. He still regularly escapes his settled bliss, often in search of a once-in-a-lifetime dive, which recently included trips to Socorro and Raja Ampat.
Back on dry land, Oliver has travelled widely and particularly enjoyed his journeys to Japan and Mongolia. However, his true love is Africa with its red soil, green savannahs, dusty Land Rovers, and magnificent wildlife.
Contact:
Close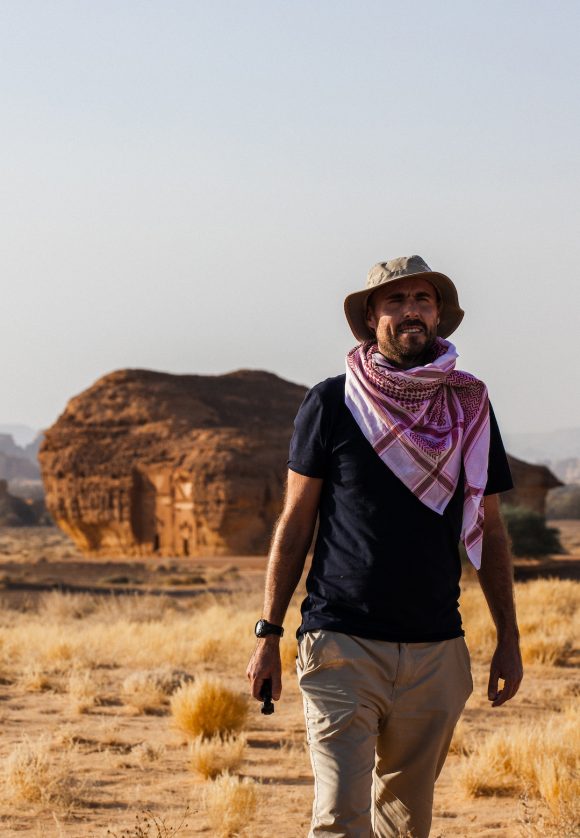 Nik Cooper
Operations Director
Originally hailing from Lincolnshire's rolling countryside in the UK, Nik's wanderlust finally got the better of him in 2006 after the best part of 10 years working in creative advertising agencies in London.
Travels through the US, Europe and Africa followed, knowing he wanted to do something away from the confines of a 'normal' office, but with no real idea quite what form that would take…
A 6-month stint in the French Alps single-handedly running a VIP chalet led to a chance meeting with Based On A True Story founder Niel… and the discovery of a shared passion for authentic adventurous travel, the fine art of dinner parties, and loud rock music…
Nik joined forces with Niel soon after that in 2007, during the early days of the company, and continues to have an endless desire to explore and engage in all that the world has to offer… often with guitar in hand.
Personal highlights include playing on the banks of the Irrawaddy, and serenading reindeer (and guests) in a Sami tepee in Northern Lapland underneath the shimmering Aurora Borealis…
Contact:
Close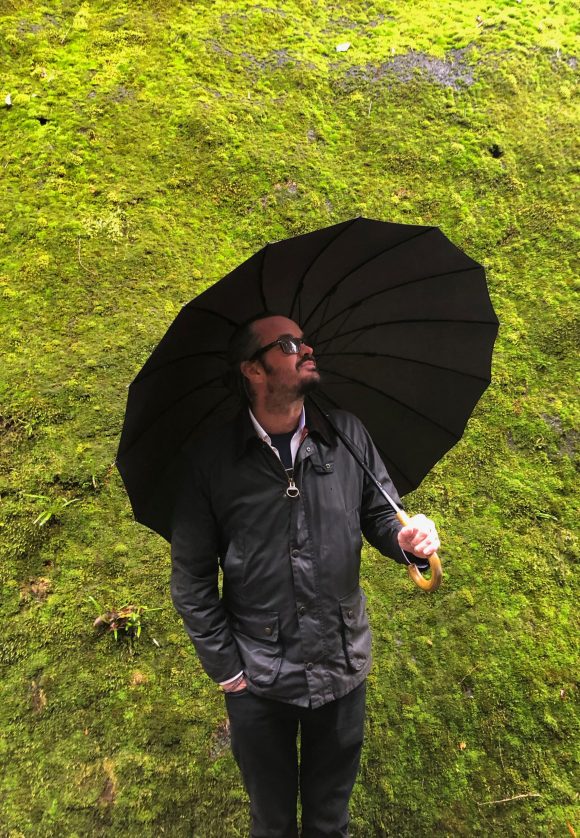 James Maclear
Creative Director
Growing up between Brighton in the UK, Mallorca and Los Angeles, our Creative Director James was raised on film, photography, screen writing, music, food and travel.
These early exposures influenced James' impassioned interests and expressive character and he carried these formative creative forces into adulthood.
A fateful chance encounter between James and Niel in a small, mountainous Mediterranean village, has led to some remarkable worldwide adventures. Allowing them to combine their creative forces to produce incredibly unique moments, breathing wonder and surprise into some magical client experiences.
Recent adventures in locations such as Japan, Peru, Jamaica, Cuba, Patagonia, South Korea and Morocco have led James on to his next endeavour: bringing his cinematic experience to the forefront and creating a series of short films to showcase Based On A True Story's extraordinary masterpieces.
With a family legacy of success in the travel industry, James has either been travelling, in the travel business, or on location in the film business for most of his professional life — His role as creative director for Based On A True Story is the perfect amalgamation of his life experiences to date.
Contact:
Close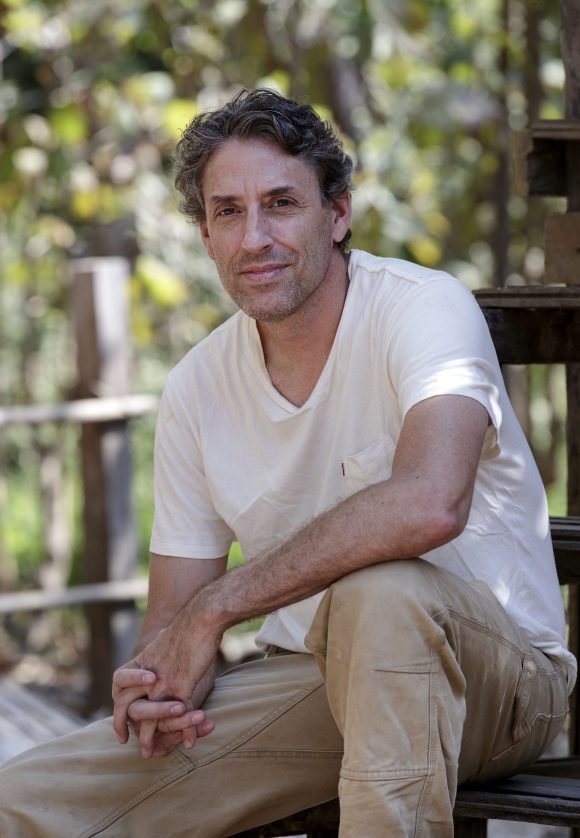 Jon Miceler
Philanthropy & Conservation Director
Jon is a career conservationist with over 25 years in-the-field experience; his work focussing on community-based conservation. 
He is the founder of USA based Inner Asia Conservation and recently completed 10 years as Managing Director of the World Wildlife Fund's Eastern Himalaya Program, focused on protecting snow leopards, tigers, wild elephants and rhinos in India, Nepal, Bhutan, China and Myanmar. During this WWF tenure he secured over $100 million in conservation financing for the larger Himalayan region.  
He has produced 5 documentaries on the Himalaya and adjacent regions, including Burma's Open Road, a film that explores the social, economic and environmental implications of re-opening the Old Burma Road in Myanmar. 
Jon holds a MS in environmental science from Yale University and the University of Colorado, Boulder. He also recently published a children's book 'Seeking the Snow Leopard' on snow leopard radio collaring work in Northeast Nepal's Kangchenjunga region. 
Jon is the chief philanthropic advisor to Based On A True Story and heads up our in-house conservation travel arm that focuses entirely on big ideas related to cultural and environmental conservation initiatives.
Contact:
Close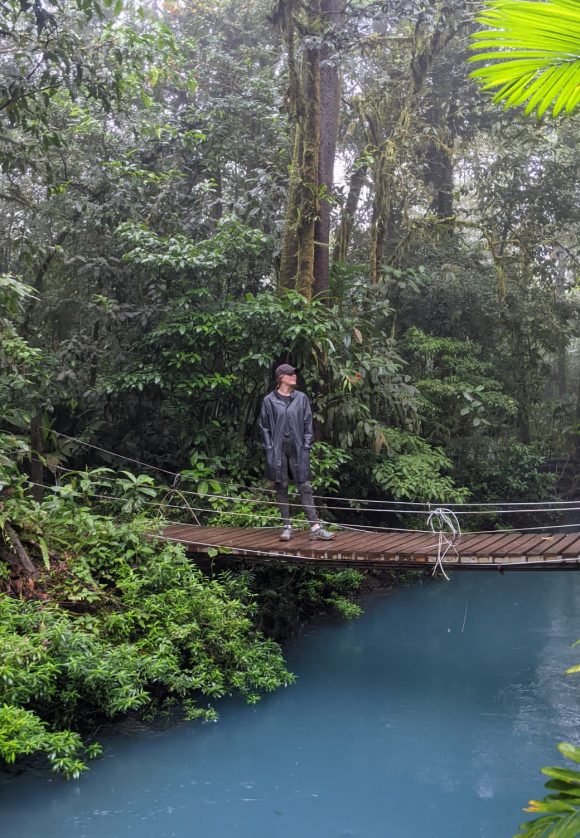 Sophie Wedgwood
Director of Project Management & Partnerships
The daughter of a Zimbabwean-born airline pilot, a qualified ski instructor, devoted scuba diver, and a direct descendant of Charles Darwin, Sophie Wedgwood is naturally primed as an expert travel designer with pedigree.
Sophie fell in love with Africa at an early age and formed her inquisitive and devoted affection for travel during her childhood. Equally happy in the bush on safari as she is on the slopes in Switzerland, acclimatisation to new places and fresh challenges comes easily to Sophie. And she has not only managed some of our most high budget and large-scale productions but is also highly skilled in forming partnerships and building essential business relationships.
Cutting her teeth in PR before migrating across to high end travel industry events planning, Sophie has been integral to the orchestration of magnificent and magical events in far flung locations, bringing her expertise, dynamism and strategic mastery to Based On A True Story to create itineraries with incredible accuracy and diligence.
Out of the office, Sophie explores the world beneath the waves and is currently planning a trip to the Galapagos, where she will visit her Darwinian ancestral island… and perhaps discover a new creature as rare and unique as herself!
Contact:
Close
Ross Matthews
Project Manager, Facilitator & Photographer
Ross Matthews is a Zimbabwean-born adventurer, who currently calls the UK's south west coast home, but can be regularly found creating and managing unique experiences across the world.
Motivated to explore from an early age, he had already made his way around Europe, Southern Africa and most of the USA by the time he finished his teens. In 2015, he completed the world's first ever winter white-water raft of the Markarfljotsgljufur Canyon in Iceland, and in 2016 was one of the first two people to ride e-fat bikes up a live volcano… more recently he has dirt biked across South East Asia and lived with indigenous tribes in the Amazon Rainforest.
His zest for adventure is matched only by his passion for photography, allowing him to document these incredible expeditions as they occur. He is yet to find a scenario where he cannot get himself and a camera into the midst of – whether it be on land, sea, underwater caves or even high in the sky.
Ross brings reassuring confidence and calmness to any journey – he is a Remote Area Medic, an experienced PADI DiveMaster, Swift-Water Rescue Technician, a skilled climber, and has had experience working with various search and rescue teams around the world.
Contact:
Close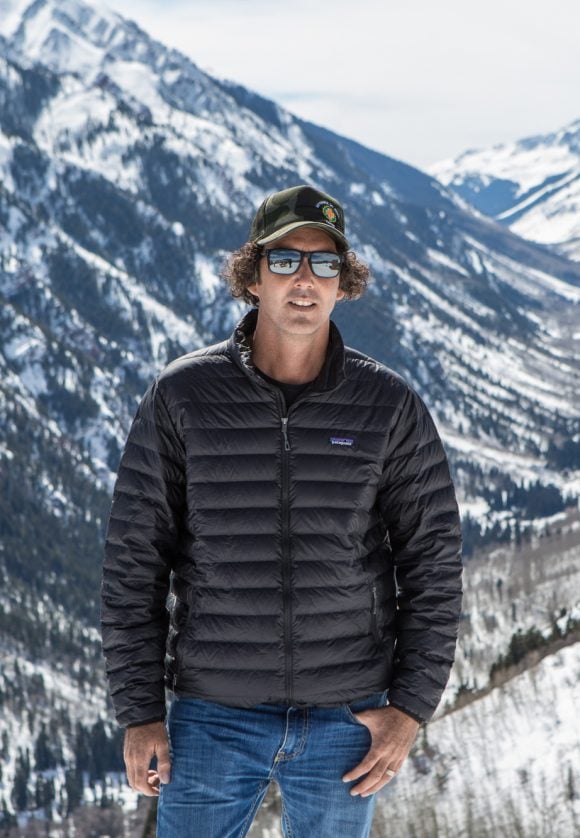 Mick Curley
Project Manager, Facilitator & Photographer
Mick first travelled to Indonesia on surf trips and holidays, but quickly developed a strong connection with the people, rich culture and way of life. The original homeland of his wife and children, Bali is a second home for Mick, though for the past 10 years he and his family have been drawn back to the breaking waves of the Sunshine Coast.
A passionate and diverse photographer, Mick specialised in professional surf photography for many years and has a natural flair for creative landscapes, lifestyle images, culture and portraiture. He has worked on assignments for the likes of Vanity Fair, Versace, Patagonia, Canon, Discovery Chanel, Red Bull, Rip curl, Billabong, Oakley and Quicksilver, and his work is highly awarded and recognised worldwide.
With the camera as an extension of his warm and caring soul, Mick captures the true essence and mood of any moment, and has carved a vital role within Based On A True Story. Managing and photographing adventures and expeditions around the globe for an diverse array of our guests, his experience and expertise is exceptional.
Contact:
Close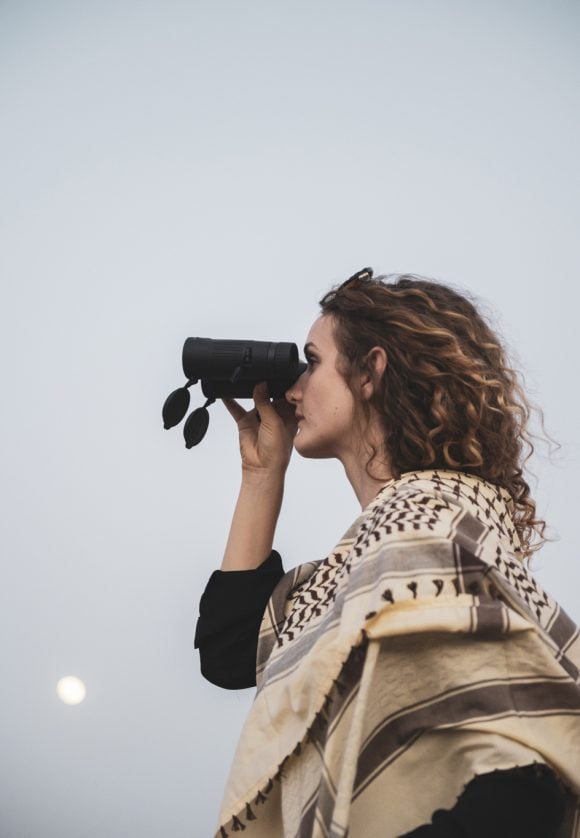 Ailsa Lamond
Digital Communications & Sustainability
Born in the remote Scottish Highlands, Ailsa grew up exploring craggy mountains, scouring the coastline for rock pools, camping in the wilds and thriving in the great outdoors…
After migrating south to warmer climes, Ailsa has since found an equal love for life below the sea. Learning to dive on a biological research mission in Indonesia, she became a qualified ecologist, avid conservationist and a keen thalassophile. A fighter and protector of the world's oceans and their inhabitants, Ailsa is our in-house mermaid.
With a masters degree in environmental conservation, she remains on the pulse of the world's most pressing eco-issues and oversees our sustainability initiatives. 
Naturally possessing an aptitude for all things online, our youngest Millennial also looks after all our digital needs, web development, marketing, social media and communications.
Ailsa is an academic and hungry for knowledge, scientific proof and plant-based food. She believes that planetary wellness begins with the self, and is an advocate for yoga, mindfulness and consciousness, both on land and under the sea.
Contact:
Close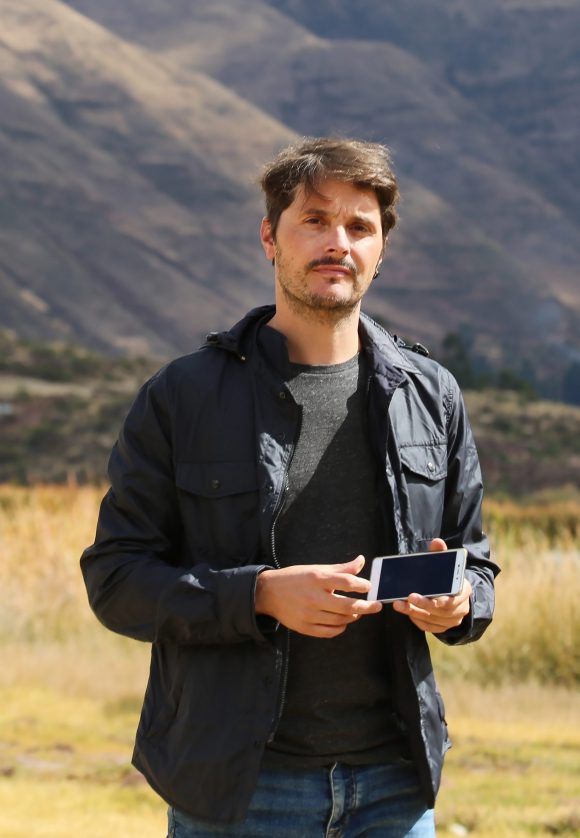 Emiliano Gaspoz
Production Manager & Photographer
Hailing from the city of Santa Fe in northeast Argentina, Emiliano travelled far and wide after studying tourism in his hometown, enjoying time spent in numerous locations throughout Latin America, the United States and Europe, reaching as far east as Thailand and China.
After a 2-year period living and working in Patagonia's beautiful Glacier National Park, hosting and guiding guests at a spectacular rural estancia, he moved to Europe with his wife, finally establishing roots in Mallorca in 2006.
Emi continued to develop his passion for travel and tourism working with Balearic properties, gaining a degree in photography and embarking on a photography career, earning several awards along the way.
Emi oversees the editing of all photography that is created during Based On A True Story guest adventures, meticulously artworking the digital book layouts before personally hand printing them, ready for binding at our artisanal partner's exceptional workshop in London.
Outside of work, Emi can often be found playing drums or cooking up a mouth-watering asado, gaucho-style!
Contact:
Close
Diana Gregory
Accounting
Born in Mumbai, then raised in England, Diana is a seasoned world traveller, mother, grandmother and master baker. Equally adept at handling the weights and measures of our business as she is managing a mind-boggling spread sheet, Diana takes care of our finances, accounts and payment processes.
No stranger to exotic and far flung locations such as Bora Bora and Fiji, Diana has enjoyed South African safaris, explored Maharajas palaces in India, savoured the flavours of Italy, the gastronomy of France, the hospitality of Greece, and explored Thailand with such reverence that she's even growing Kafir limes in her own garden.
Diana's most frequently visited destination in recent years is New Zealand, where she visits her adorable and cherished grandchildren, her loving son Niel and his wife Emma.
The matriarch of our small family business, Diana raised Niel and his siblings in Yorkshire before he first set sail on his intrepid adventures that led to the founding of Based On A True Story. Now many years later, Diana resides amongst the Tramuntana mountain range of Mallorca, not just Niel's mother but taking care of us all… and our finances!
Contact:
Close
John Beatty
Facilitator & Photographer
With a life devoted to travel, John has journeyed to and photographed many of the most remarkable locations in the world, experiencing the exhilaration of living close to the land in the most inhospitable corners. He spent many months in Antarctica before heading towards the North Pole and sledging across the continental icecap of Greenland.
Since his outstanding audio-visual debut in 1984, John has been widely acclaimed as one of the world's most exciting nature, travel and adventure photographers. For nine years he ran a niche adventure travel business specialising in travel to Africa, Asia, Australasia and South America, focusing on 'last chances to encounter' indigenous peoples, landscapes, and creatures on the verge of extinction. His personal work has appeared in all the major outdoor magazines, and he has written and produced six books on outdoor and adventure and four programs for public presentations.
He has been part of the Based On A True Story team since the very start, and continues to share his immense knowledge, passion, sense of humour and intuitive sense of wonder with our guests, managing and photographing the magic of their adventures.
John now lives with his family in England's Peak District, and, when not travelling, enjoys exploring the beautiful dales and moors close to home.
Contact:
Close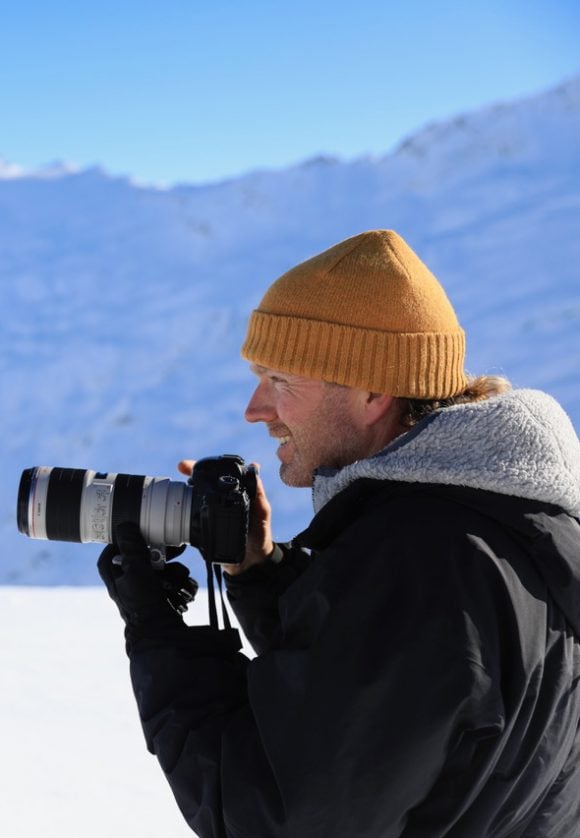 Paul Kerrison
Project Manager, Facilitator & Photographer
Born, raised and educated in Australia, Paul has lived on six continents, and began guiding and managing journeys around the world in 1991.
Having been based in Mozambique, Turkey, the Colorado and Canadian Rockies, the French Alps, Oman, Venezuela, Australia's Whitsunday Islands, the west coast of Ireland, Mallorca and Bali, he has a strong background in adventure and exploration.
Paul's expedition credentials include a 5-month, 3000km kayak expedition down the full length of the Mozambique coast and more than two dozen trips – mostly by kayak – into the jungles of the Orinoco Delta with Warao People. He worked on a project to rehabilitate Mozambique's Gorongosa National Park after it was devastated by war, and supported a 14-month, 6300km expedition, circumnavigating the island of New Guinea in a traditional dugout sailing canoe. More recently, Paul escorted guests on a world-first descent into a previously unexplored lava lake deep inside an active volcano, in Vanuatu.
He is a Divemaster, advanced skier, and over the years has guided and/or instructed in diving, kayaking, white-water canoeing, climbing, wilderness skills and travel worldwide.
In addition to Based On A True Story, clients for Paul's photography work have included National Geographic Adventure, Outside, Men's Journal, Australian Geographic, Getaway, Wanderlust, Africa Geographic, The Observer Magazine, amongst many others.
Contact: