A home, a retreat, a sanctuary for adventure.
This highly sought-after retreat plays host to A-list fashion celebrities, influential architects and young European royalty. It hit the scene 2 years ago with a stunning 8 page spread in Conde Nast Gold List 2017. Africa Editor Peter Browne's title was simply, 'Is this the most beautiful house in Africa?'. With a pretty landscaped courtyard, bedrooms facing the African sunrise, and living areas facing the mighty Mt Kenya, we believe it certainly rates very highly.
After a 10-year period of the finest detail, Arijiju is cleverly sculptured into its rocky hillside on the famous Borana Conservancy in Laikipia, Northern Kenya. The lines are simple. The materials are natural. The interiors are pared-down but lavish. It is a calm and contemplative space taking inspiration from Ethiopian monasteries and it barely leaves a mark on the precious landscape.
Arijiju is a masterpiece but what else could be expected from a collaboration of architect Alex Michaelis and interior designer Maira Koutsoudakis, responsible respectively for many of the Soho Houses and North Island.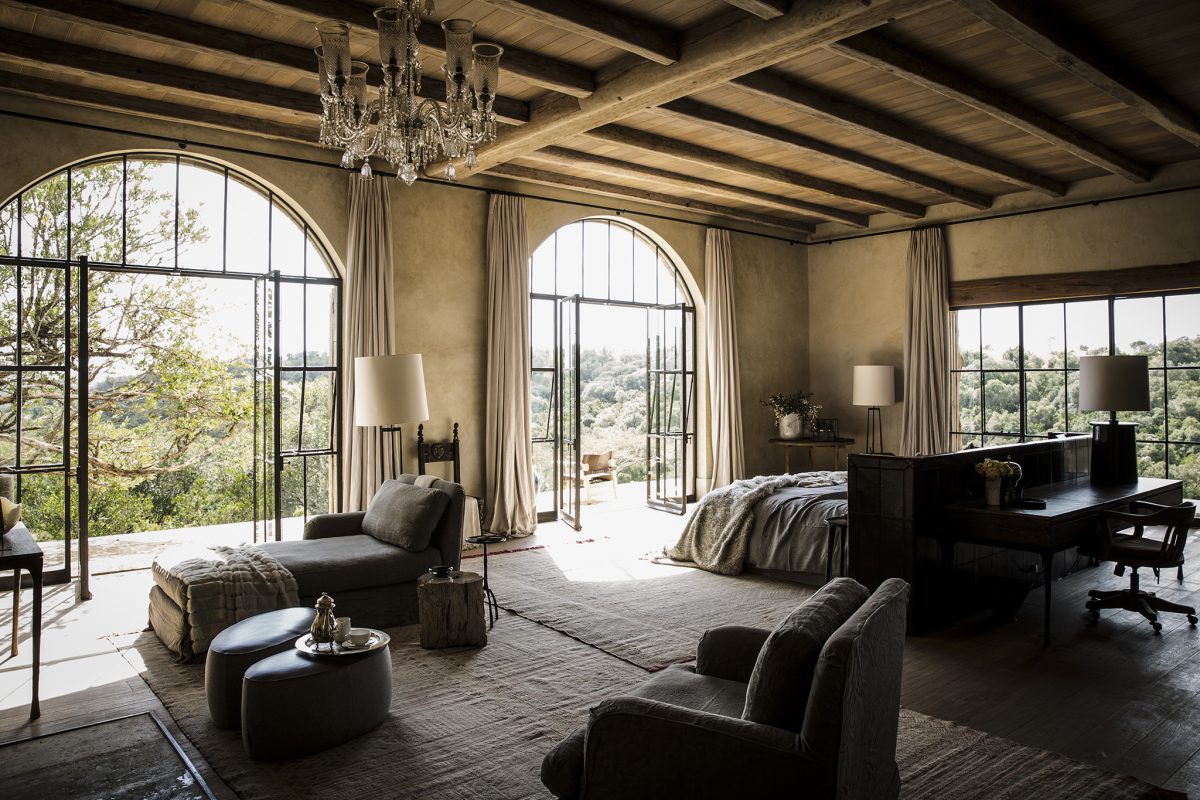 The property's owner is a private individual but has allowed a handful of operators to invite guests to stay. It can only be taken exclusively and sleeps up to 10 people in five huge and pristinely decorated suites with morning sunlight pouring through the floor to ceiling archway windows. The suites surround a central stone courtyard filled with leafy green plants and running water.
Elsewhere, guests can make use of a beautifully designed dining room with softening chandeliers, a games room, a home cinema with huge lazy chairs, a 25-meter infinity lap pool, a spa and gym, and a library which doubles up as a serene office with brand new Apple Macs to use. Arijiju's family of 14 resident staff are on hand to attend to your every need; a host couple, safari guides, activities rangers, butlers, maids, and a team of superb chefs.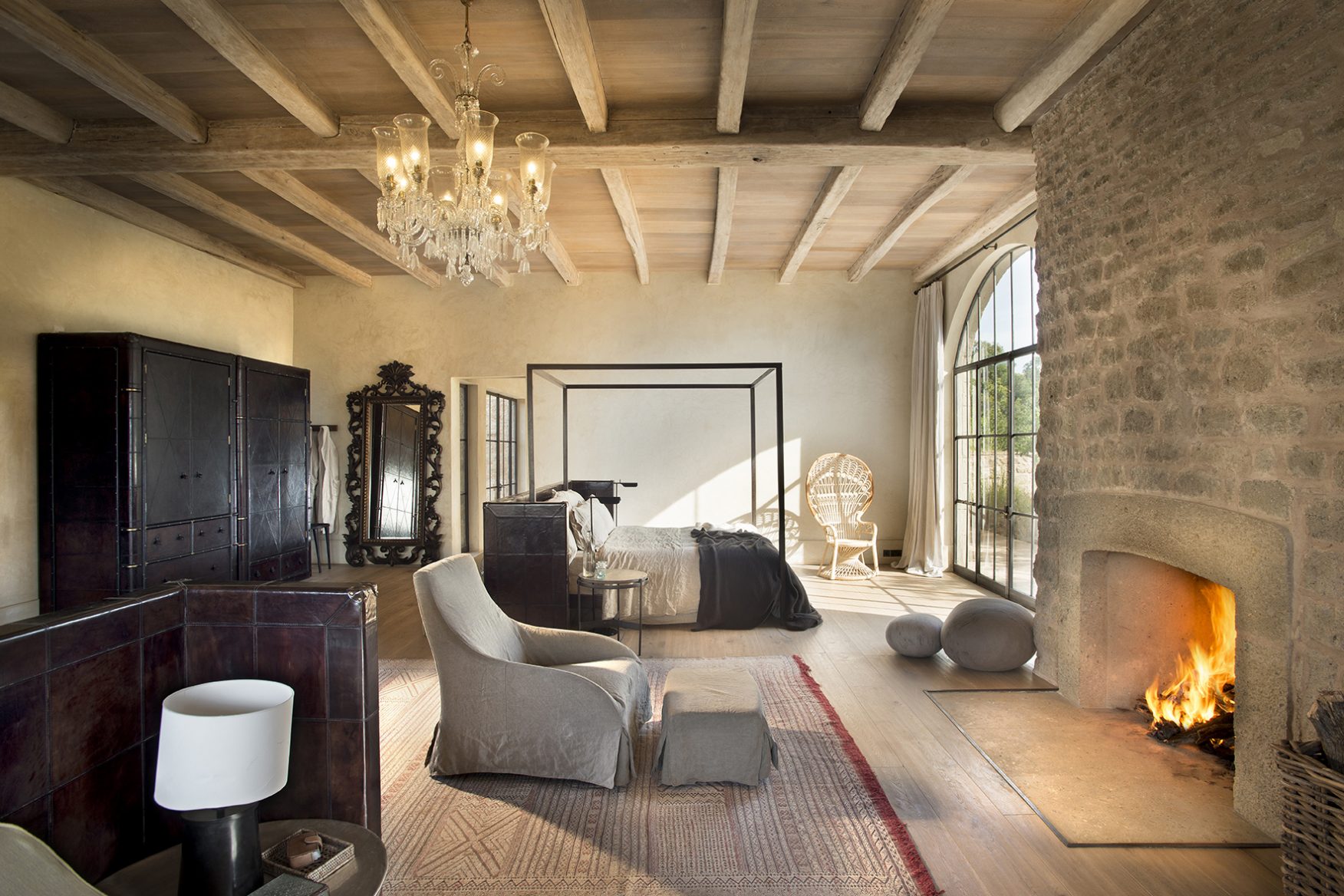 01

/ 03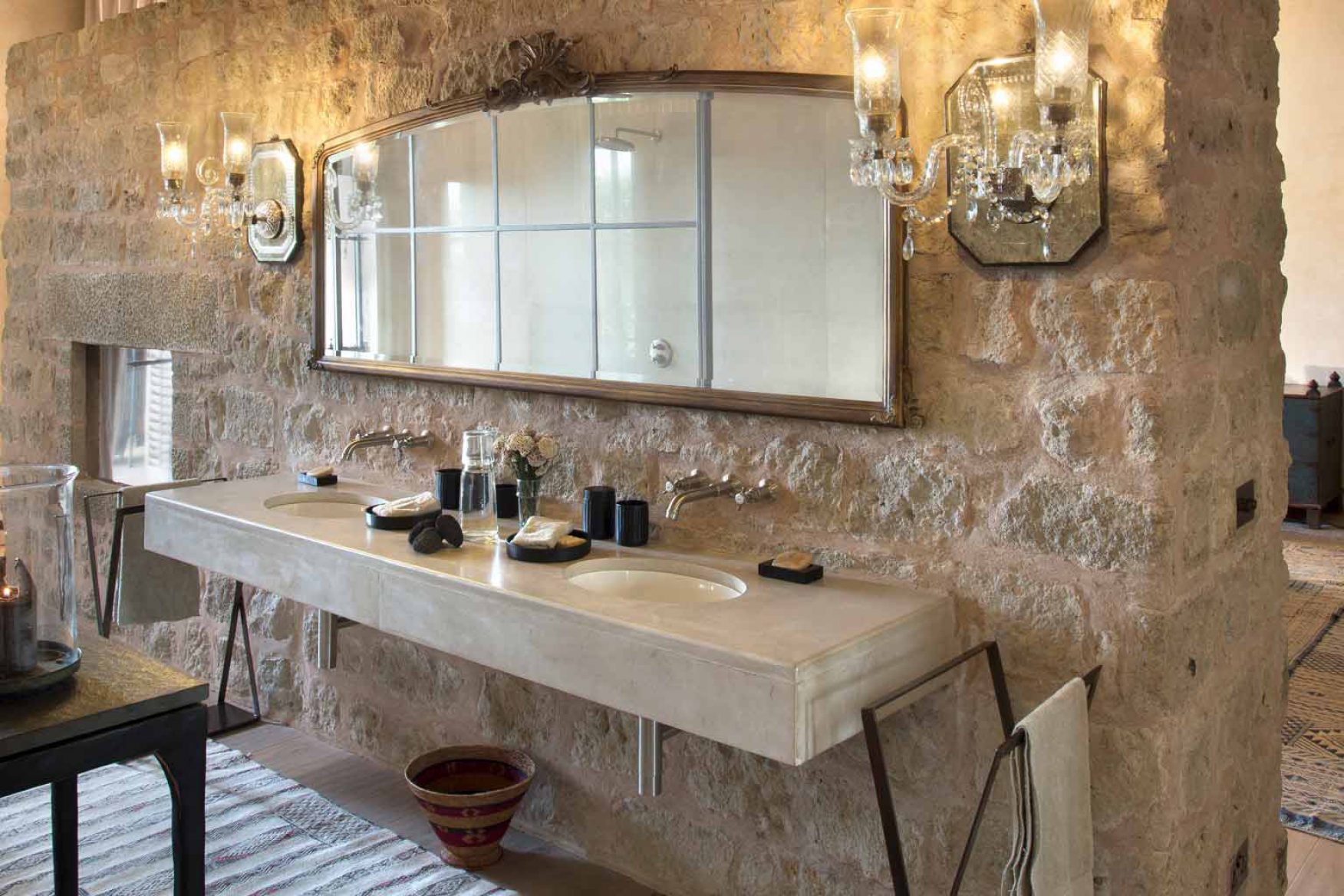 02

/ 03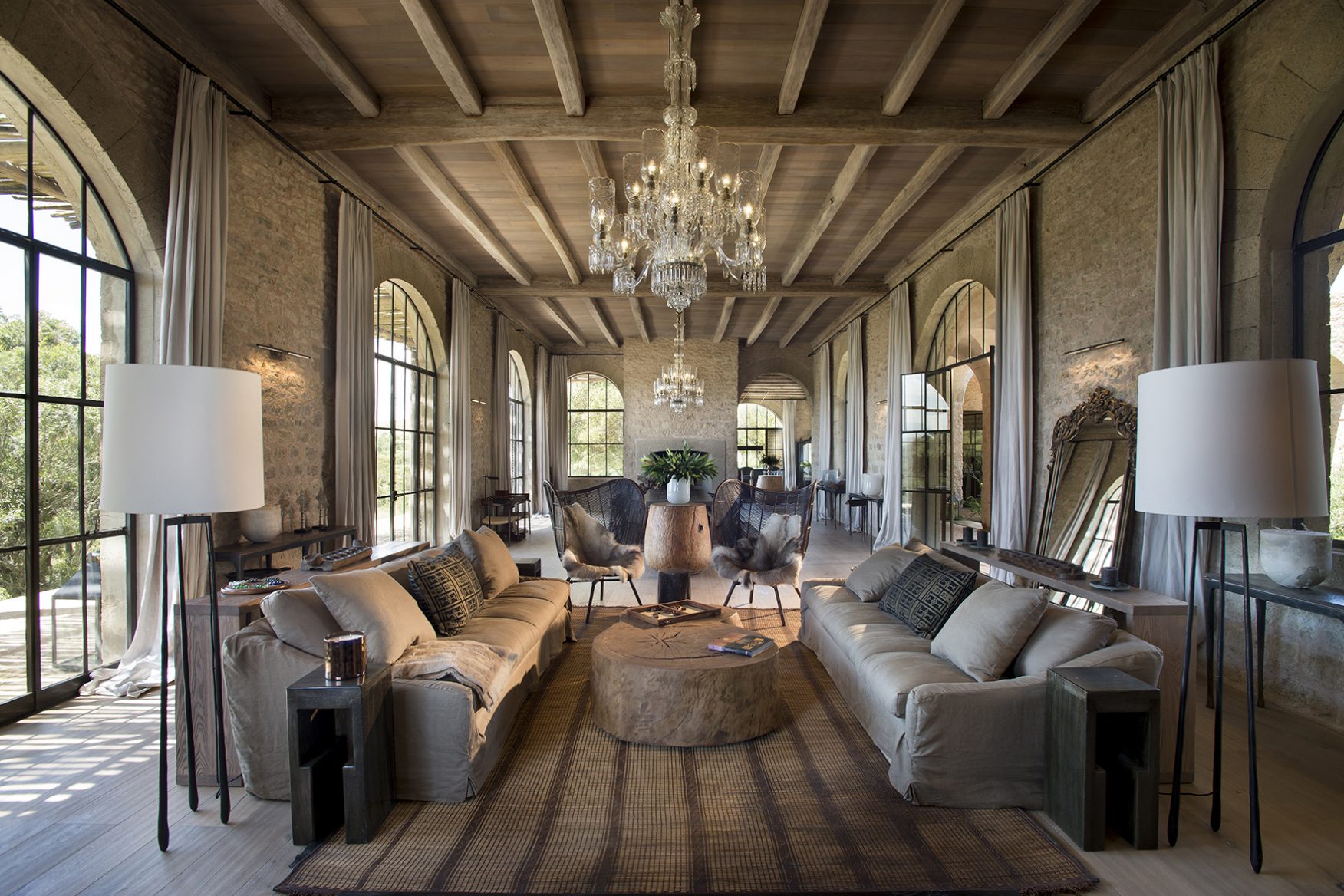 03

/ 03
Pause slider
Play Slider
Laikipia boasts exceptional diversity with snow-capped mountains, forests and waterfalls, big open plains, and undulating hill landscapes. As such, Arijiju offers an unrivalled myriad of ways to explore. Alongside the usual 4×4 game drives, horseback rides, guided walking safaris, mountain biking, quad biking and buggy safaris there is also opportunity for Tropic Air helicopter excursions to Lake Logipi to see the incredible mass of pink Flamingo, or to Lake Alice for fishing, or to Sarara to witness the incredible phenomena of the Samburu Singing Wells.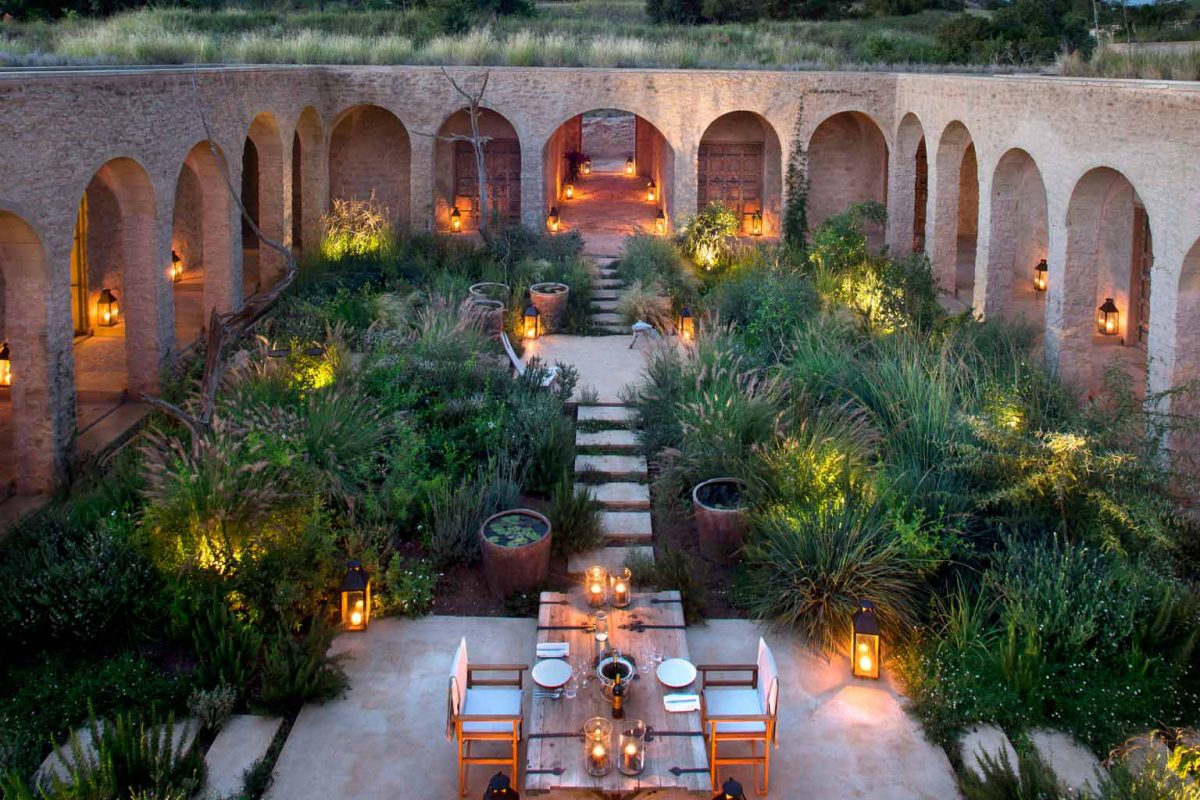 Arijiju is as much a wellness retreat as it is a safari. Guests are welcome to the tennis and squash courts, hammam, gym and yoga deck, and 5-hours of beauty and spa treatments per day from the wonderful Frida, all included in the rate. For joggers, Arijiju is a treat. Endless trails along hill ridges, accompanied of course by rangers and a backup vehicle.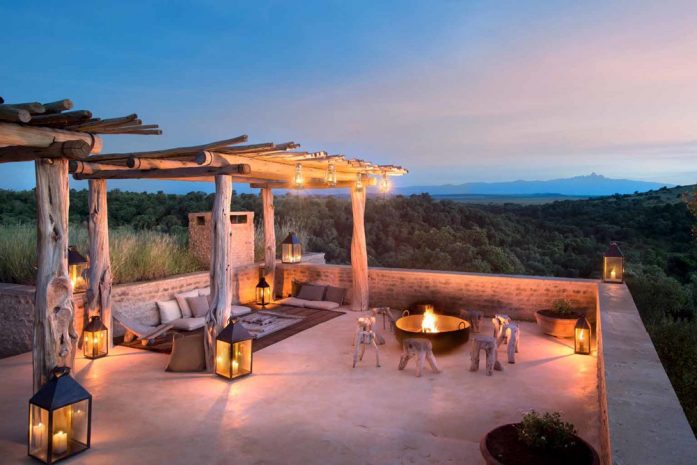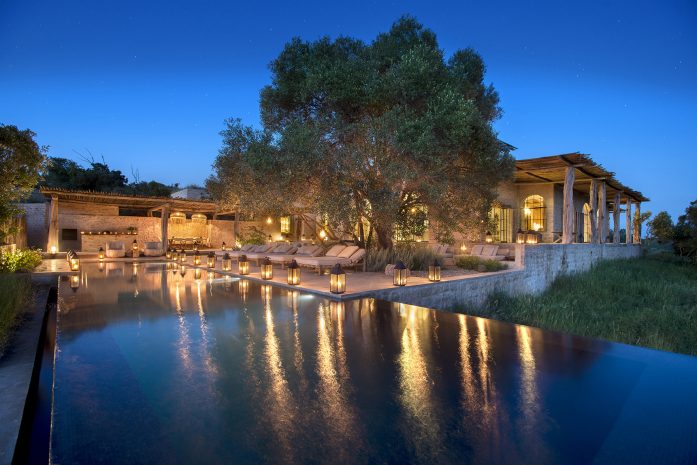 Not just a magical Big 5 safari destination; Arijiju prides itself on a powerful environmental consciousness. The entire house is now run from solar power and all food is sourced locally if not from their own gardens. Morning juice blends, yoga in front of passing wildlife, and elephants drinking from the pool – all part of the daily norm here.
At Arijiju you can fully immerse in the magic of Kenya with ease and comfort, while enjoying an active outdoor healthy lifestyle. You can be certain of peace, quality, beauty and adventure but also that you are travelling consciously, while supporting front-line rhino conservation. 
More stories from around the world
All elements are woven together with wondrous creativity, as each chapter of our magical journeys is told.
Expect elaborate theatrical events, wild escapades and eccentric characters…
Discover more stories