---
An Engaging East African Safari
A breath-taking journey, of vast savannahs, framed by snow-capped mountains. Private access to an abundance of wildlife. Africa all to yourselves.
Later relax in heavenly bliss, where gentle lapping seas meet powder-white beaches. Outstanding hospitality. Impeccable service. Remarkable cuisine. This is the quintessential East African Safari, with wonderful creative surprises, meticulously managed to perfection.
---
From the Mighty Victoria Falls to the Wonders of Madagascar
Experience a true African adventure in absolute style. Encounter incredible wildlife. Meet, celebrate with and learn from ancient tribes. Enjoy the company of Africa's legendary guides. Hear fascinating stories and myths… and as the untold history of these regions comes alive around the fire you realise you are actually living your own incredible story…
Begin your African adventure in Zimbabwe, a fascinating wilderness of towering forests and vast plains and home to some of the most generous, hospitable and welcoming people imaginable.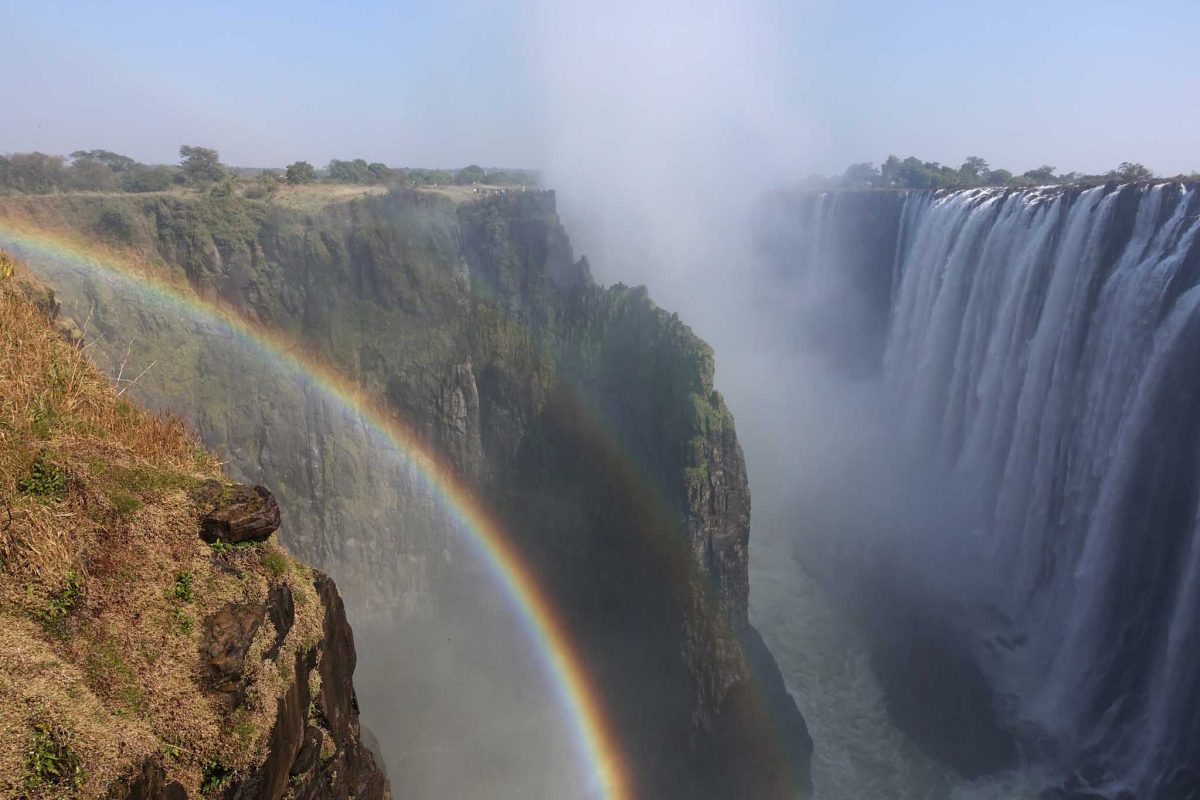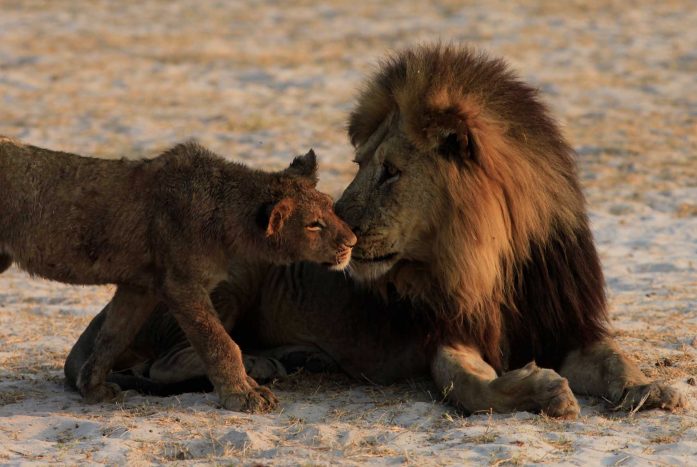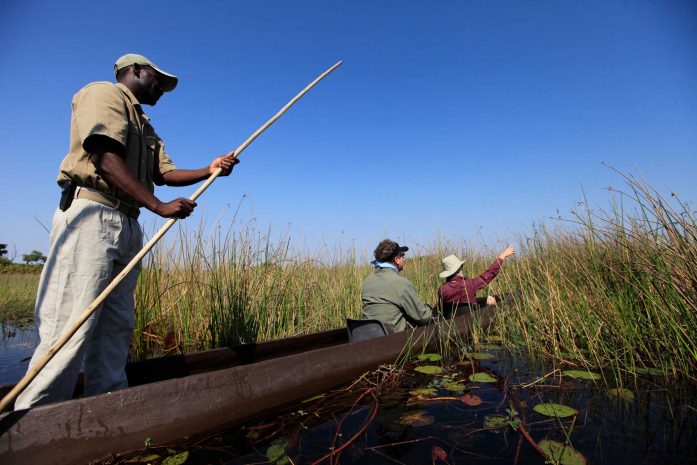 Victoria Falls and the Zambezi River
As you arrive by private aircraft, you'll be met by the raucous energy of colourful local drummers and dancers, before swiftly transferring for a helicopter flight through the vivid rainbows over Victoria Falls.
One of the Seven Natural Wonders of the World, this awe-inspiring waterfall lies on the border between Zimbabwe and Zambia and is the largest on the planet, generating the huge mist that Livingstone saw from 20 miles away. Here you will dive into pools on the brink of the falls, and relax into your African adventures, enjoying exquisite canapés served on the polished rocks while the children learn of the mystical river snake and local legends.
Exploring by riverboat, enjoy a private lunch on the banks on the Zambezi, and later, dinner; a sumptuous feast in a spectacular location, overlooking Victoria Falls at sunset. Engage in world-class white-water rafting, river-based wildlife discovery (with excellent fishing) and horse-riding amongst African fauna with a backdrop of stunning wilderness.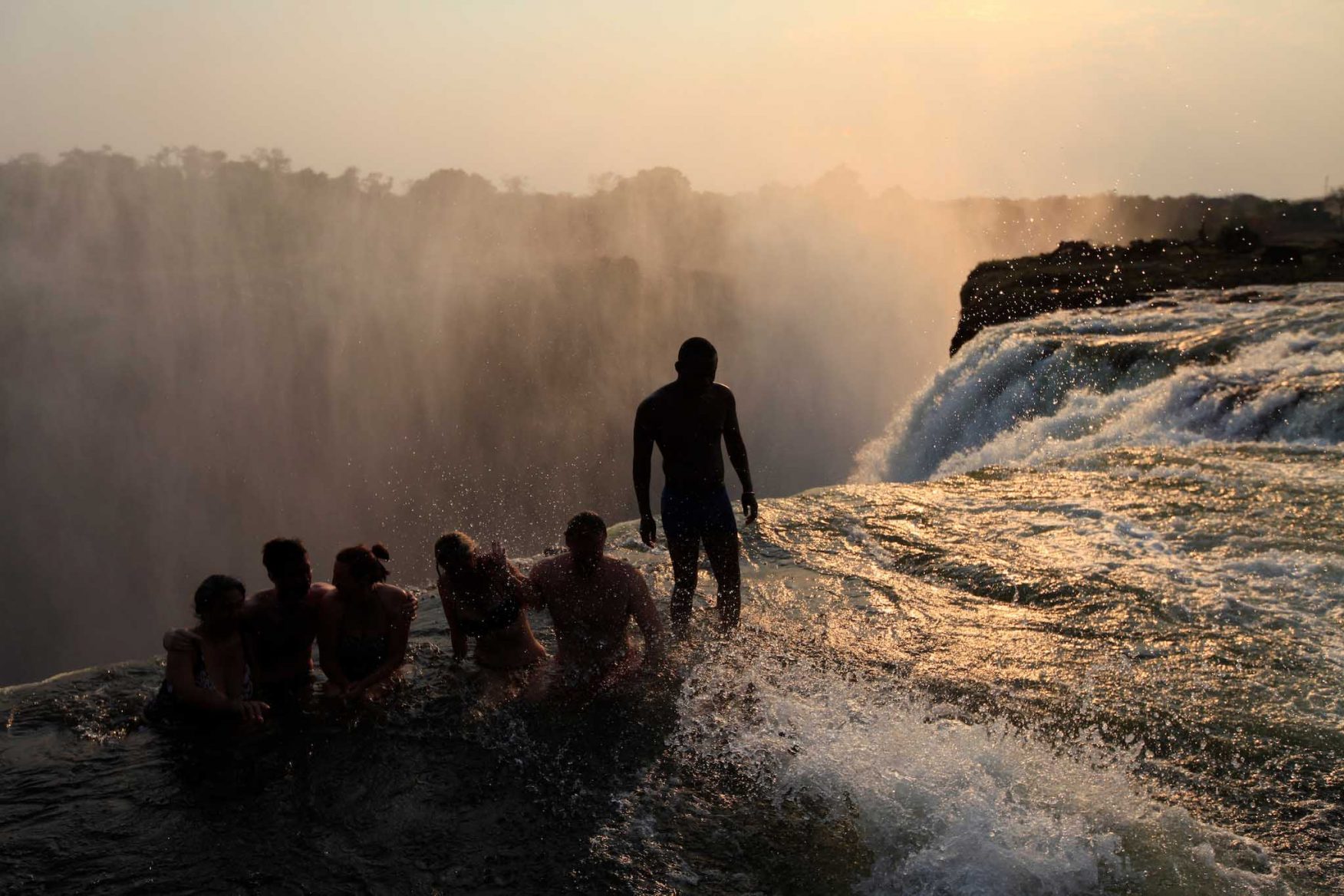 01

/ 05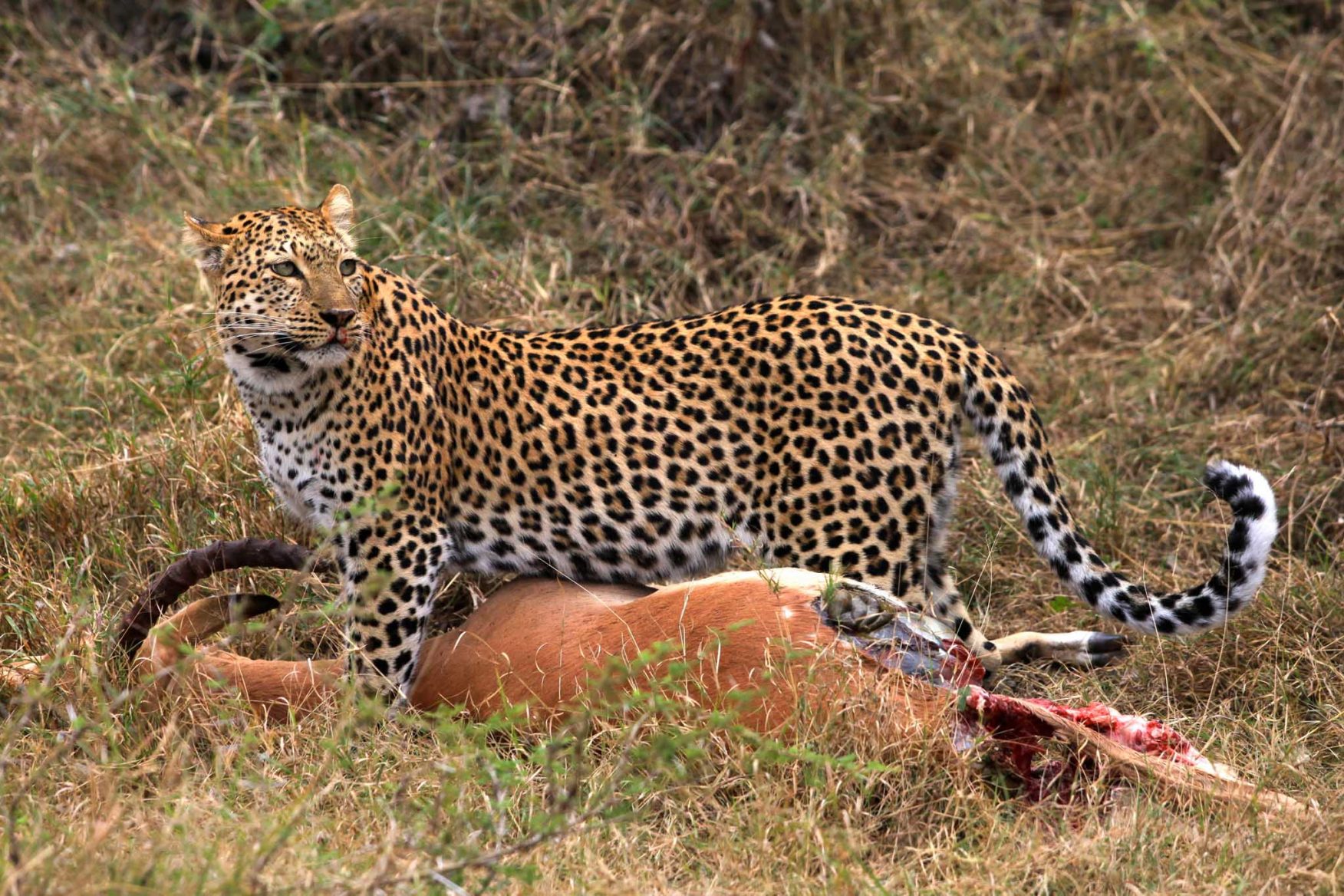 02

/ 05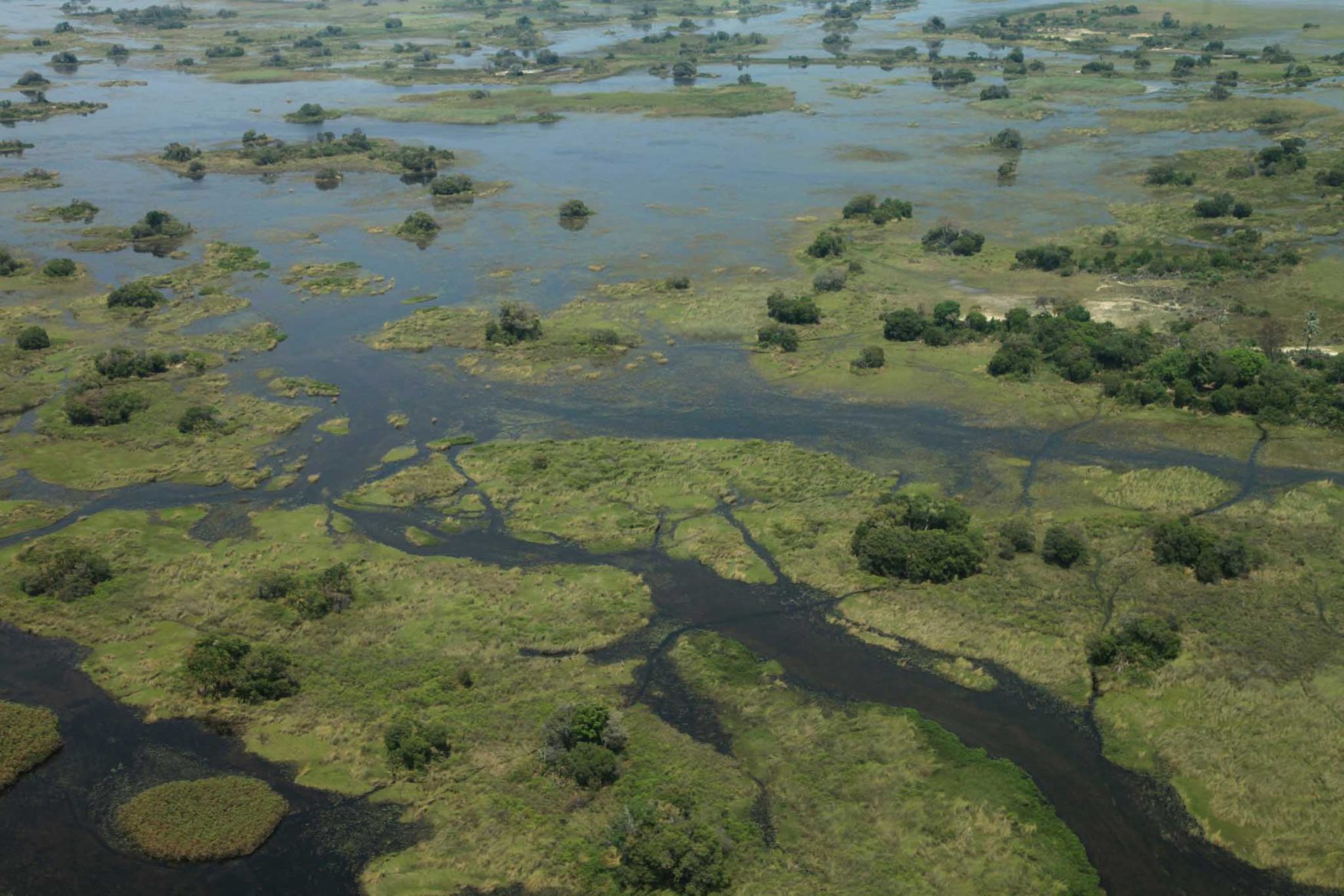 03

/ 05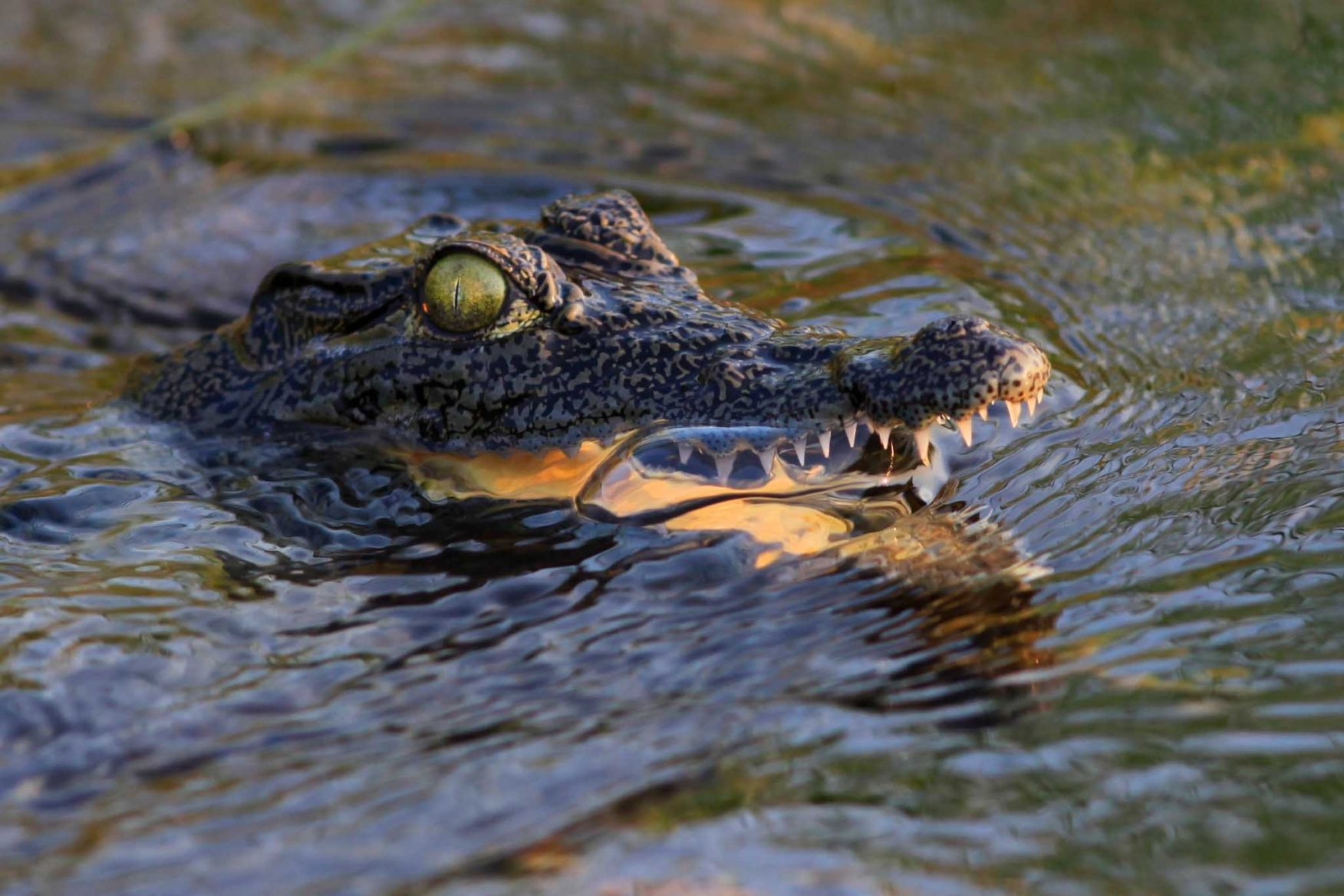 04

/ 05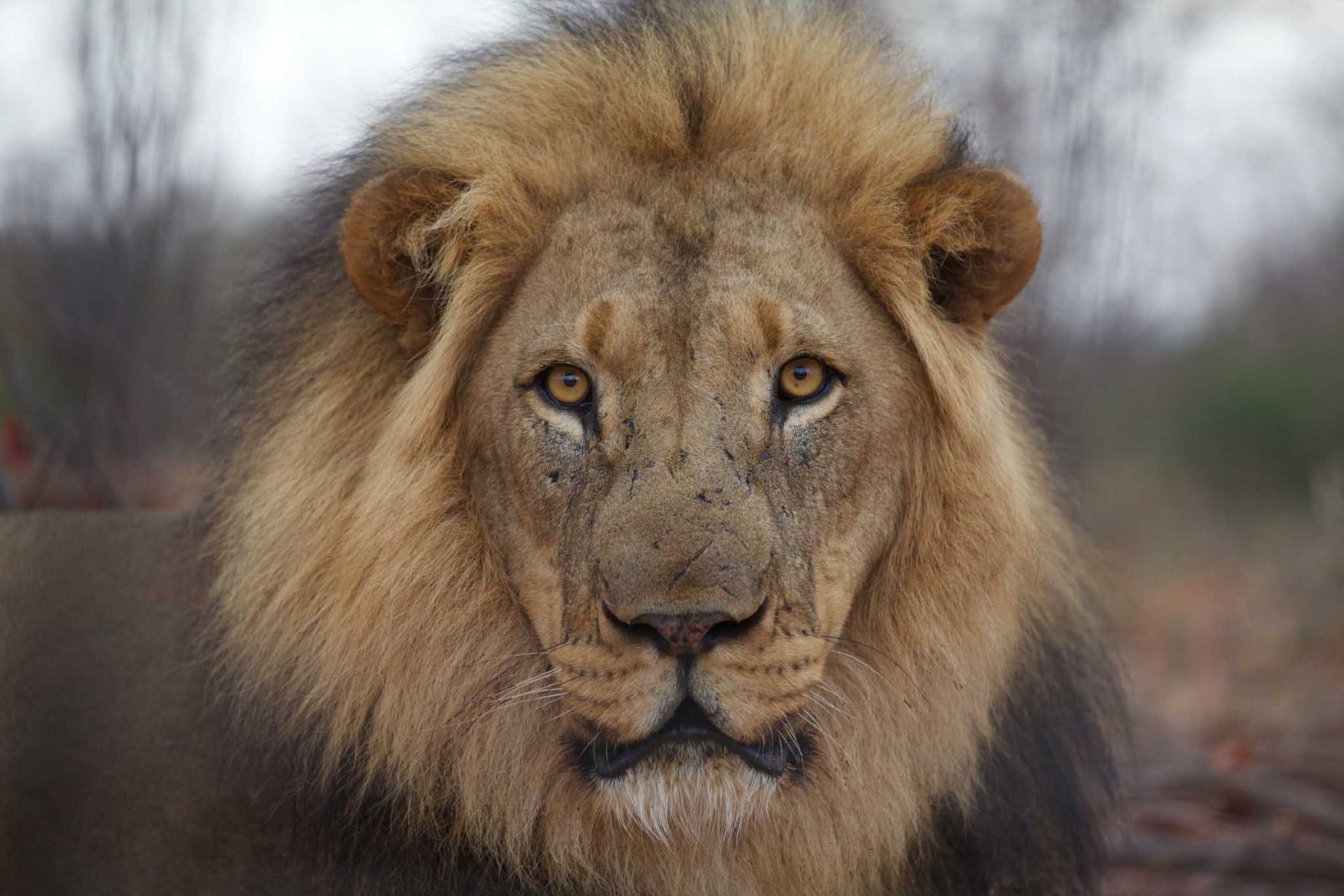 05

/ 05
Pause slider
Play Slider
Onward to Botswana
Fly by private bush plane deep into the wilderness of Botswana. A largely road-less wilderness of savannah, deserts, wetlands and salt pans that offers some of the most iconic safari locations and natural wonderlands on the planet. Accompanied by a legendary guide, explore the diverse landscapes by 4×4 and soar above galloping game by hot air balloon. Focus your lens on a pride of black-maned lions and hone your photography skills with the guidance of a world-renowned pro.
Botswana also hosts one of the world's greatest natural phenomena, the Okavango Delta. With 15,000 square kilometres of inland floodplain that fans out in the north-western corner of the country, the Okavango creates a natural paradise of palms, papyrus, and crystal-clear channels and backwaters. This fragile wonderland of waterways, islands, and forests, is an oasis for wildlife, drawn to its life-giving waters.
Work together to navigate the labyrinthine waterways by mokoro dugout canoes, and visit the Chobe National Park, home to some 100,000 elephants (the world's largest population).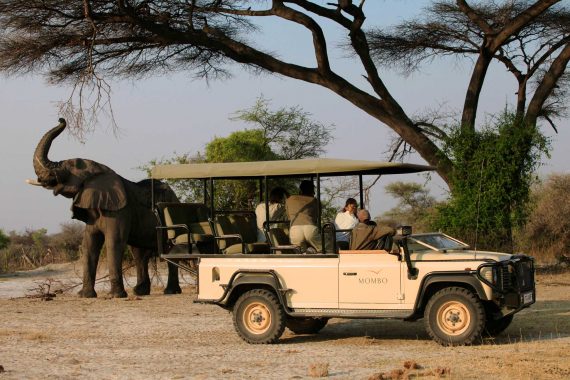 South east of the Okavango Delta are the spectacular Makgadikgadi and Nxai pans, where the space is so vast that, it is said, you can hear the stars sing! Here, spend a night out amongst a cacophony of wild sounds in a custom-built treehouse above a watering hole, or camping in luxury among the ancient baobabs and granite boulders of ethereal Kubu Island.
The people of Botswana are as much a draw as its wildlife. In a truly enlightening experience, encounter the ancient hunter-gatherer San Bushmen, who live within a culture virtually unchanged for 80,000 years. Join in an important ceremonial gathering as privileged guests, dancing around the fire under the stars to a hypnotic beat.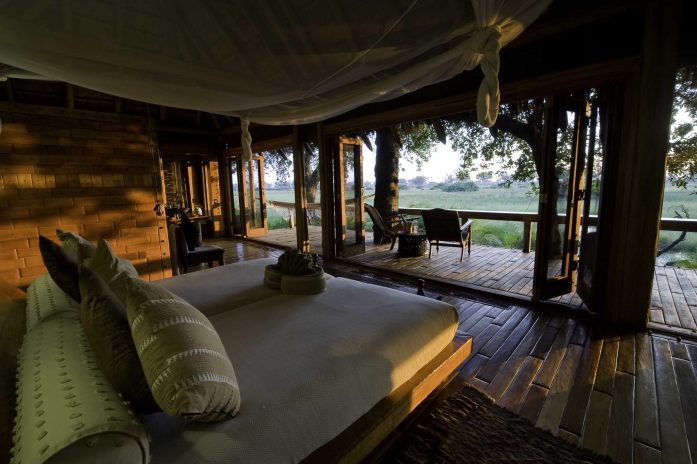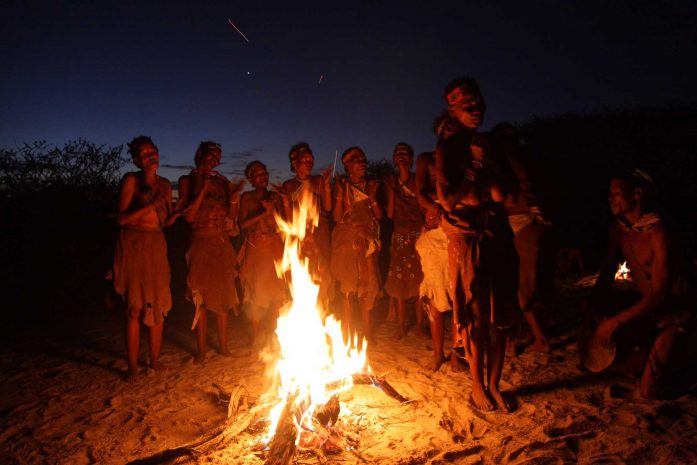 The Vast Lands of Namibia
Traversing onward, discover an entirely different safari experience in beautiful Namibia.
Wedged between the Kalahari and the South Atlantic, Namibia has deserts that boast the world's highest sand-dunes, and shimmering white flats rolling into seascapes with a seemingly endless horizon.
Blessed with rich natural resources, diverse traditional cultures and over 300 days of sunshine, it is a magnificent country. A vast coastline of tumbling surf, swirling dunes, glimmering pans, mirages and dust devils provide a striking backdrop and some of the most photographed landscapes on Earth.
Take a scenic flight north to the Skeleton Coast – one of the most inhospitable, desolate and hauntingly beautiful places in Africa; this is one of the most remote destinations in the whole continent. Your base – a stunning luxury encampment amongst the dunes overlooking the Kunene River and the distant eternity-baked black granite mountains of Angola. Cruise the river looking for crocodiles and enjoy spectacular nature hikes. It's here that you'll enjoy a rare, memorable cultural interaction with fascinating Himba nomads.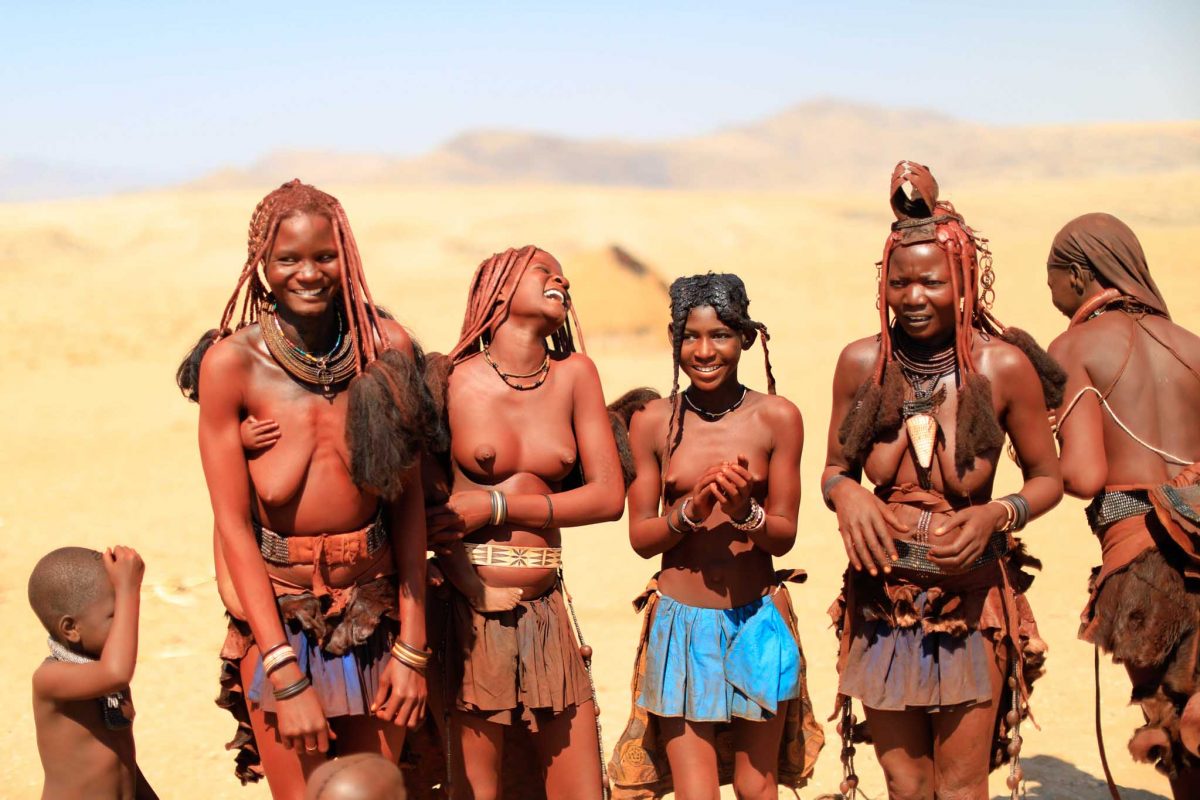 Embark on a mini-expedition to Damaraland and Sossusvlei, combining 4×4's with low-level flying in a light aircraft along the dramatic coastline. Discover shipwreck sites in the sands, ancient victims of the tempestuous waters, in which seal colonies have made their home. Explore dry riverbeds searching for mammal skeletons and spotting extraordinary desert creatures, from rhino and elephants to gemsbok, springbok, and zebra. Hike the craters of extinct volcanoes and meteorite impact sites. Experience the striking red dunes at dawn from a hot air balloon.
Find luxurious camps – your safe havens to rest and enjoy sumptuous cuisine and service as you dine with your family under the stars in luxury, swapping stories, celebrating and dancing around the campfire at night.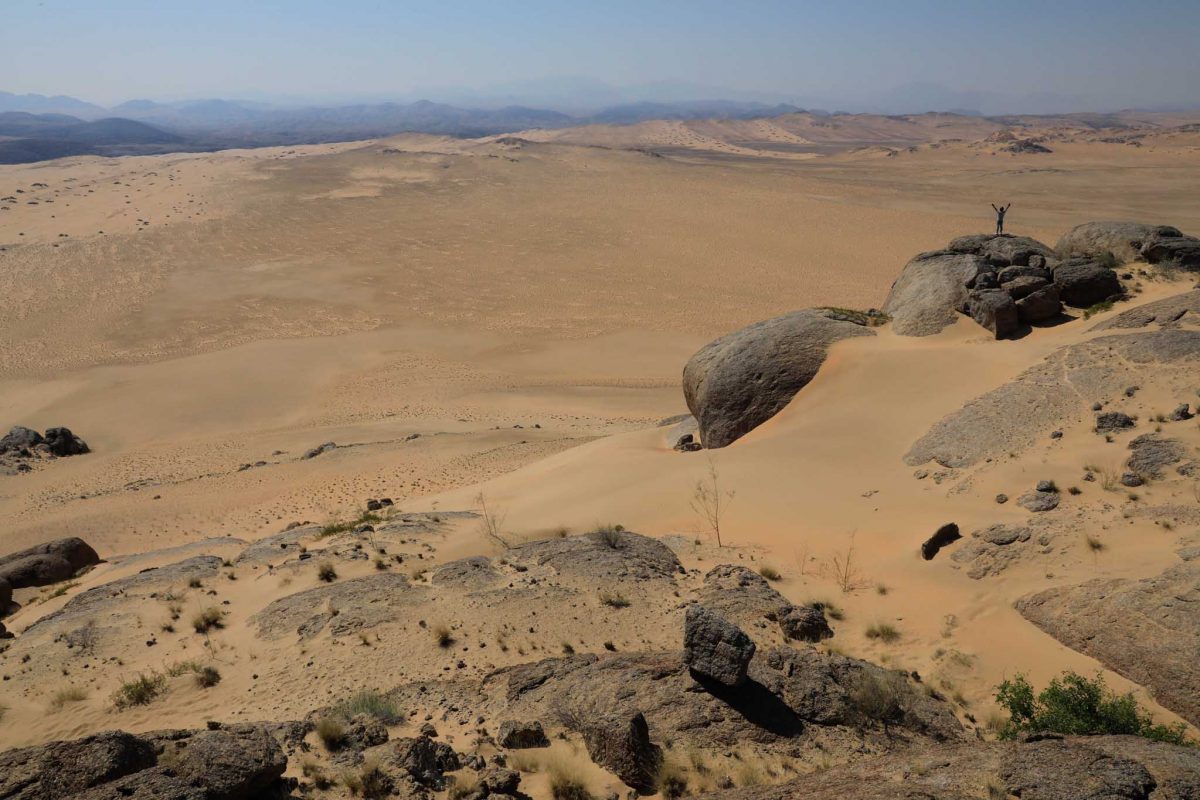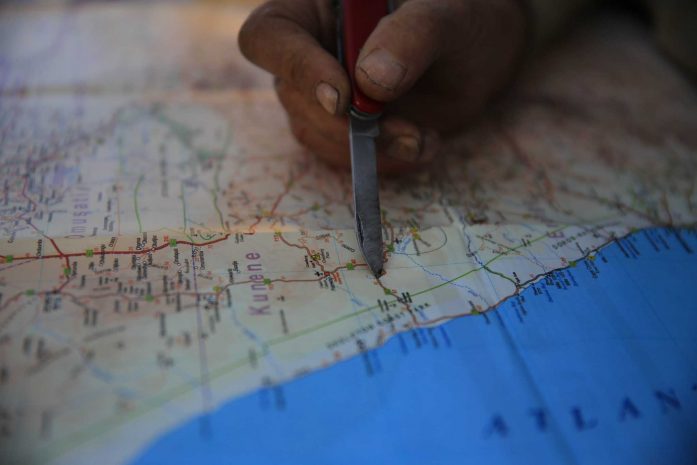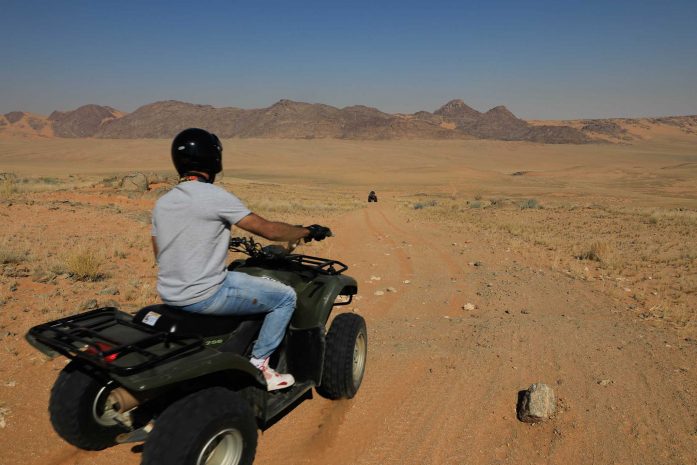 Throughout your journey, every conceivable detail is considered to immerse your family and friends in the magic of these regions and to provide you with your own wholly unique experiences.
Your accommodation, both traditional and opulent, includes a choice of private mansions, the finest boutique safari lodges, pioneer-style luxurious mobile camps, adobe mud and grass huts (luxuriously upgraded), and a specially made treehouse.
All our experiences are matched with immaculate service. Our attention to detail includes specially designed, fascinating educational keepsakes to accompany every dinner, and surprise turndown gifts including local artworks and precious gifts each night.
More stories from around the world
All elements are woven together with wondrous creativity, as each chapter of our magical journeys is told. Expect elaborate theatrical events, wild escapades and eccentric characters…
Discover more stories