Remote and breathtakingly beautiful, the Antarctic Peninsula's unforgiving environment is home to some of the most awe-inspiring scenery and wildlife on earth; to visit Antarctica is not just to visit another continent but another world, one in which the wildlife is supremely adapted to its harsh surroundings, and where man is alien.
It is a place of inspiration and mystery, enticing explorers, adventurers and dreamers over the years, yet historically its isolation and extreme climate have restricted access to all but the most intrepid explorers and scientists; a voyage here is a unique and personally enriching experience.
Following exhaustive research and with a revolutionary approach to transport logistics we were able to offer a pioneering private cruise at the very end of the earth to an adventurous group of friends, with unprecedented privacy, luxury and style.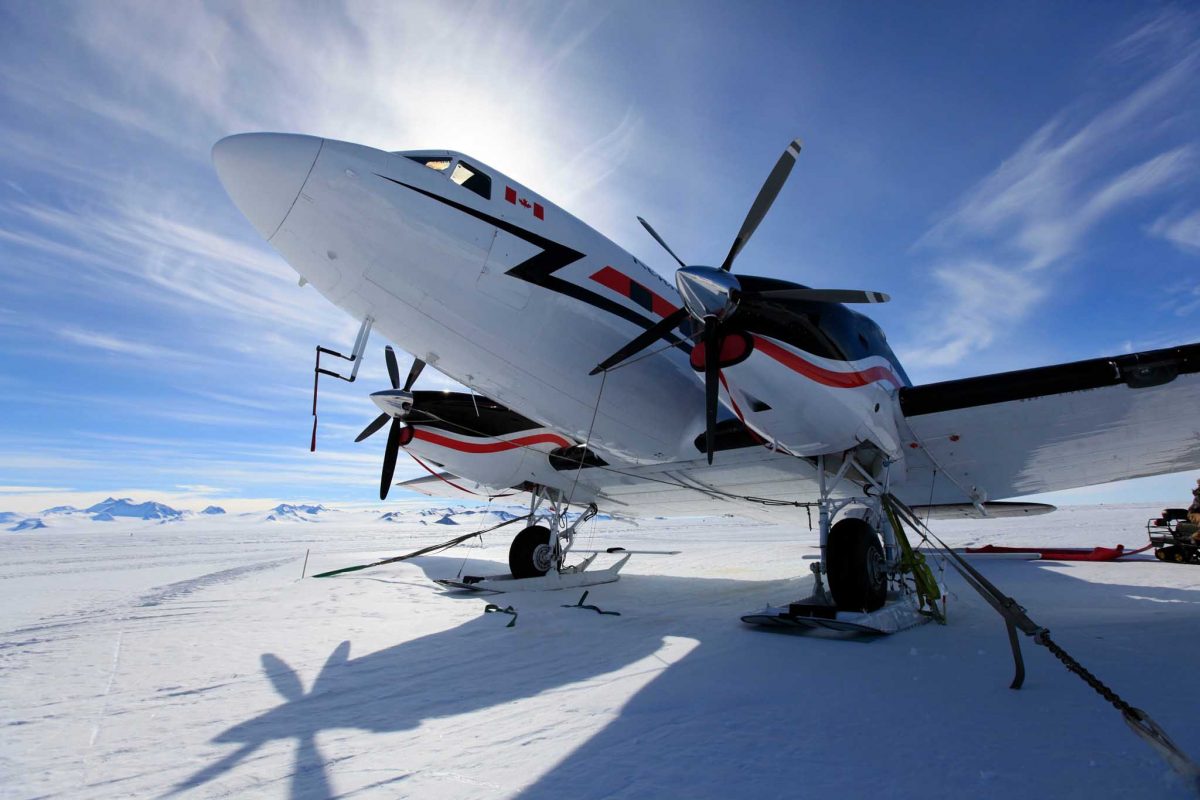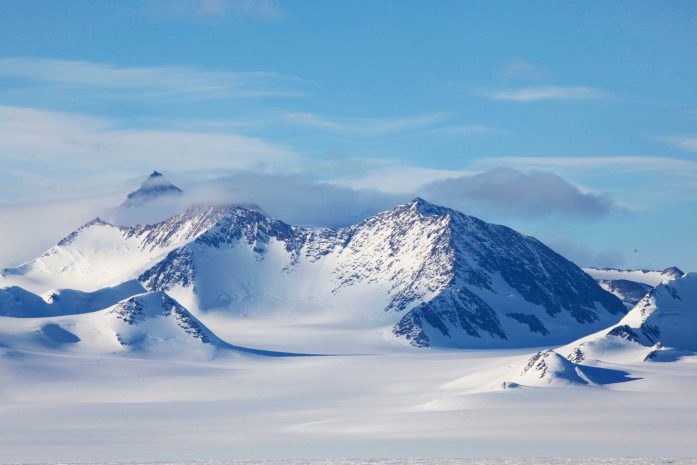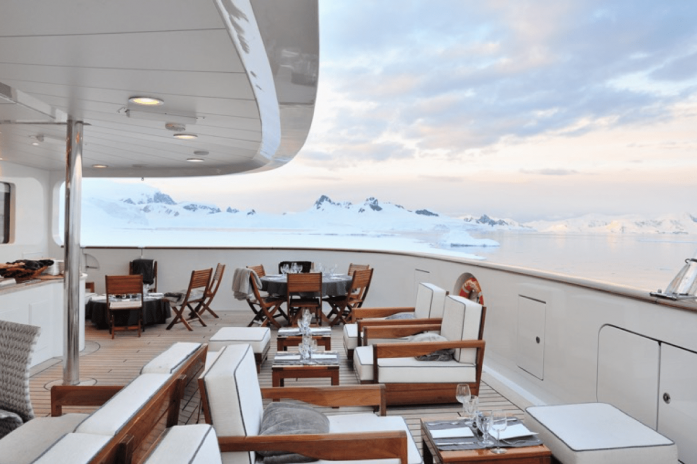 A key consideration was to allow time at the start of the itinerary, to ensure an ideal weather window so that a flight to King George V Island was possible (avoiding the notoriously rough 2-day crossing of the Drake Passage by boat). For this reason, our guests began their journey in southern Patagonia based in a magnificent private hacienda, luxuriously serviced and with exceptional local cuisine and wines.
With a few nights to spare before the best conditions began, our guests enjoyed exploring this extraordinary location, discovering majestic glaciers, fishing, hiking and horse riding. In the evenings, dinners were hosted by explorers who enthralled guests with intriguing stories of adventure, whilst charismatic locals entertained with traditional music and song.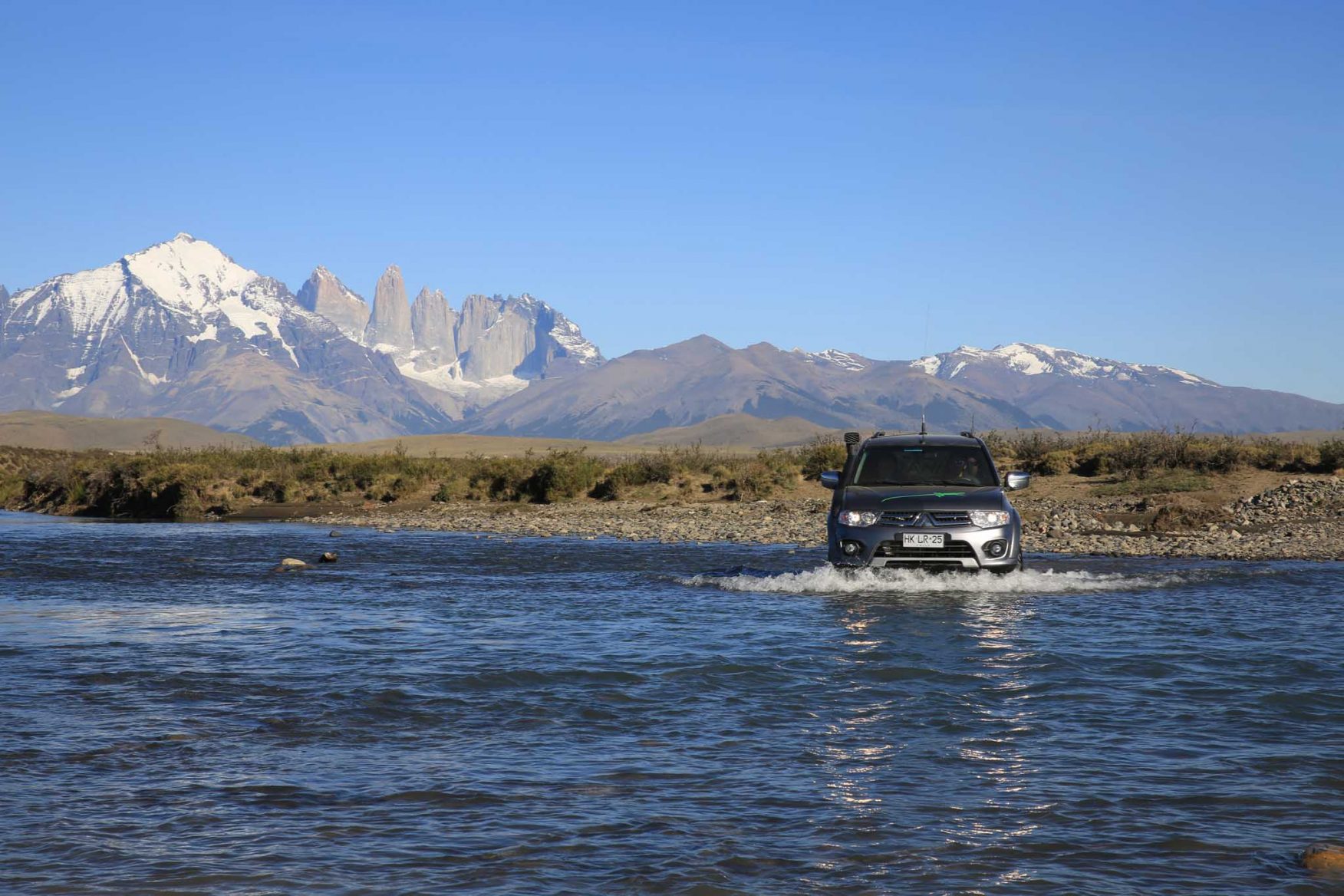 01

/ 03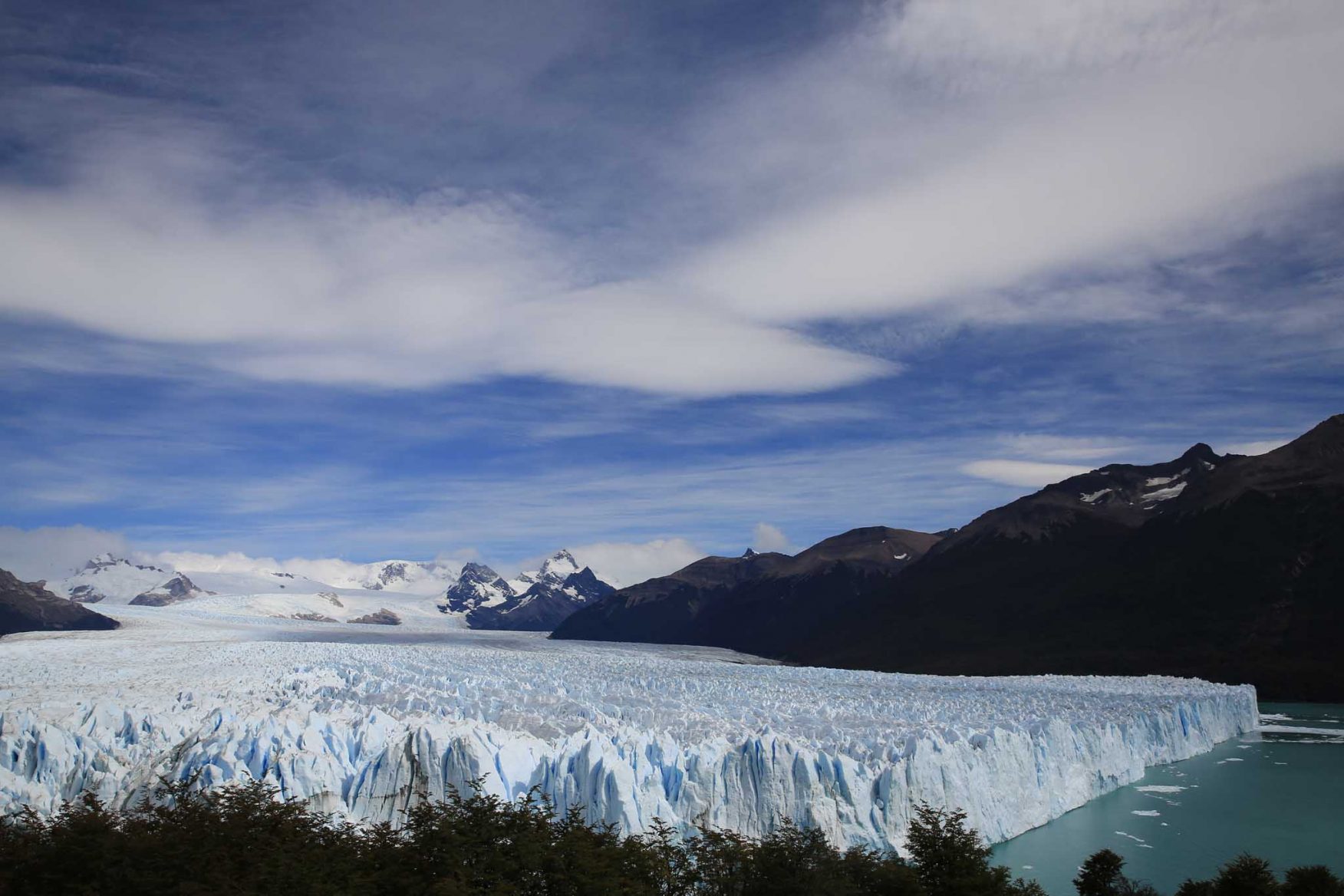 02

/ 03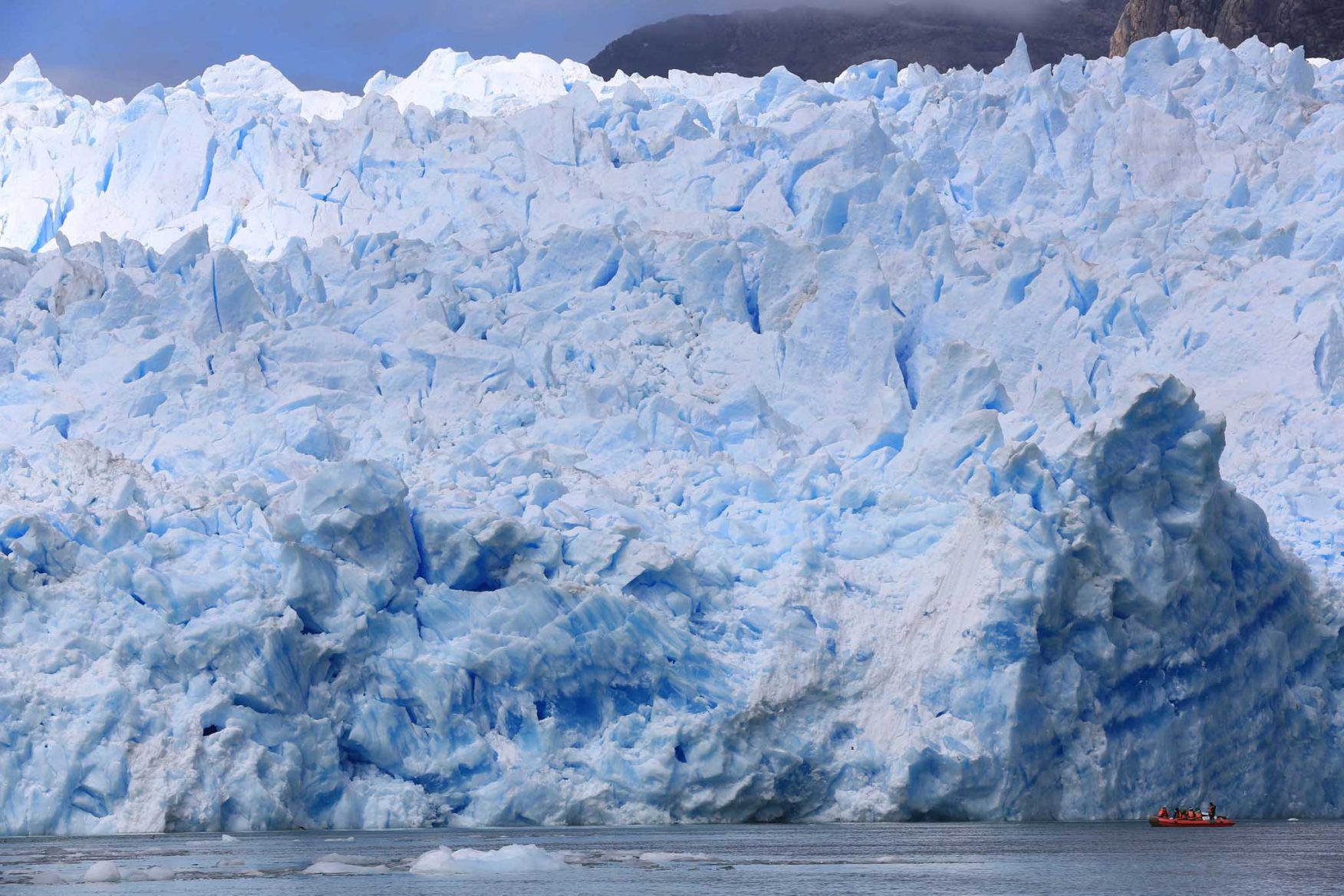 03

/ 03
Pause slider
Play Slider
With the weather window open, the guests flew across Drake Passage to rendezvous with one of the world's premier exploration vessels. Specially modified to exacting standards and brought into location specifically to meet our guests' requirements.
All aboard and time to depart, sailing out into the Bransfield Strait and south along the Antarctic Peninsula.
With a highly experienced crew, including renowned scientists and explorers, our guests discovered the wonders of this dramatic ice world in total comfort and utter privacy, with a myriad of astonishing wildlife encounters. Cruising past magnificent icebergs, the wonders of this environment were plain to see; huge colonies of chinstrap and Adélie penguins; congregations of skuas, terns, and giant petrels; leopard, Weddell and southern elephant seals; humpback, Antarctic minke and orca whales.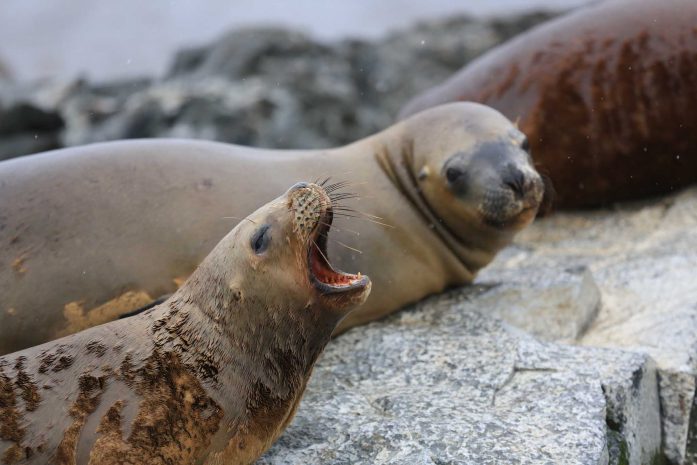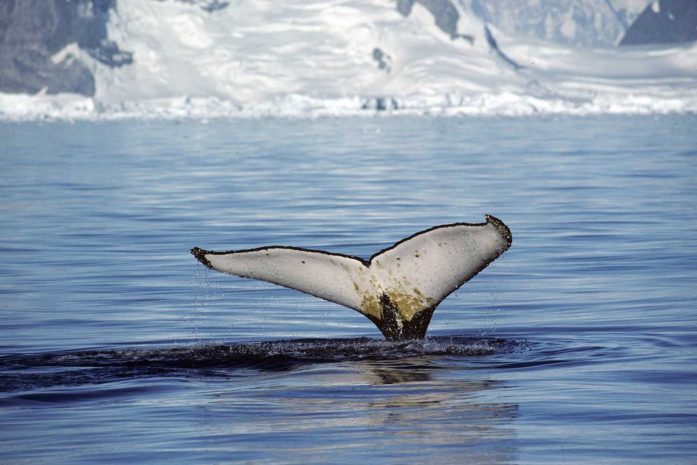 Guests enjoyed morning hikes ashore at Telefon Bay in Port Foster, the main bay of Deception Island. The area features volcanic fumaroles and the eerie – almost lunar – landscape is a stark contrast to the icy landscape seen earlier in our expedition. They cruised through Neptune's Bellows and then Baily Head, home to a very large colony of chinstrap penguins. Antarctic fur seals, southern elephant seals and giant petrels also filled the beaches.
An early evening landing ashore at Half Moon Island, near Livingston Island in the South Shetland Islands.
...the volcanic fumaroles and the eerie - almost lunar - landscape is a stark contrast to the icy landscape...
Here our guests discovered a chinstrap penguin colony with several Gentoo penguins and one, lone macaroni penguin, an abundance of fur seals and two southern elephant seal 'weaners' – weaned pups – resting on the shore.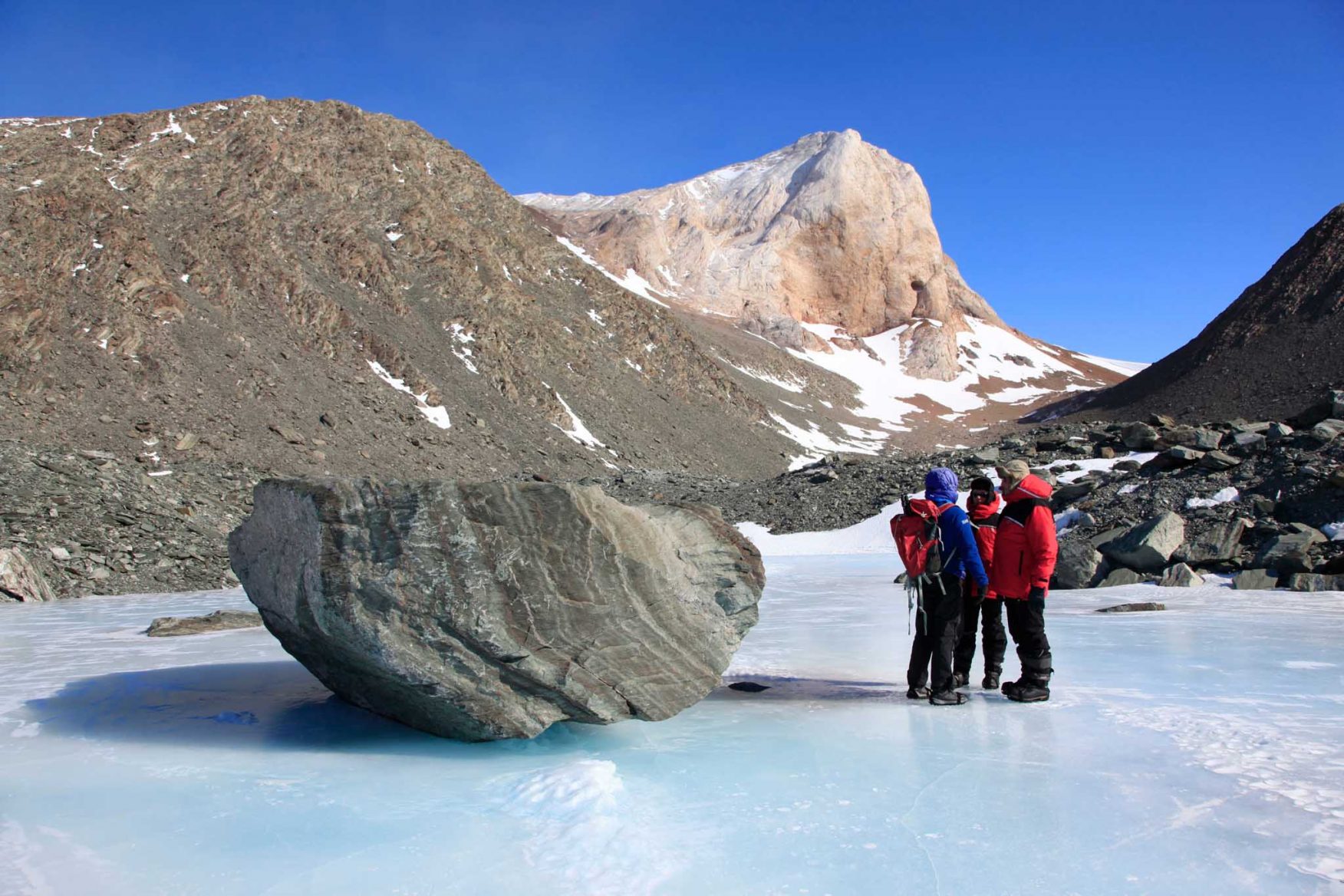 01

/ 04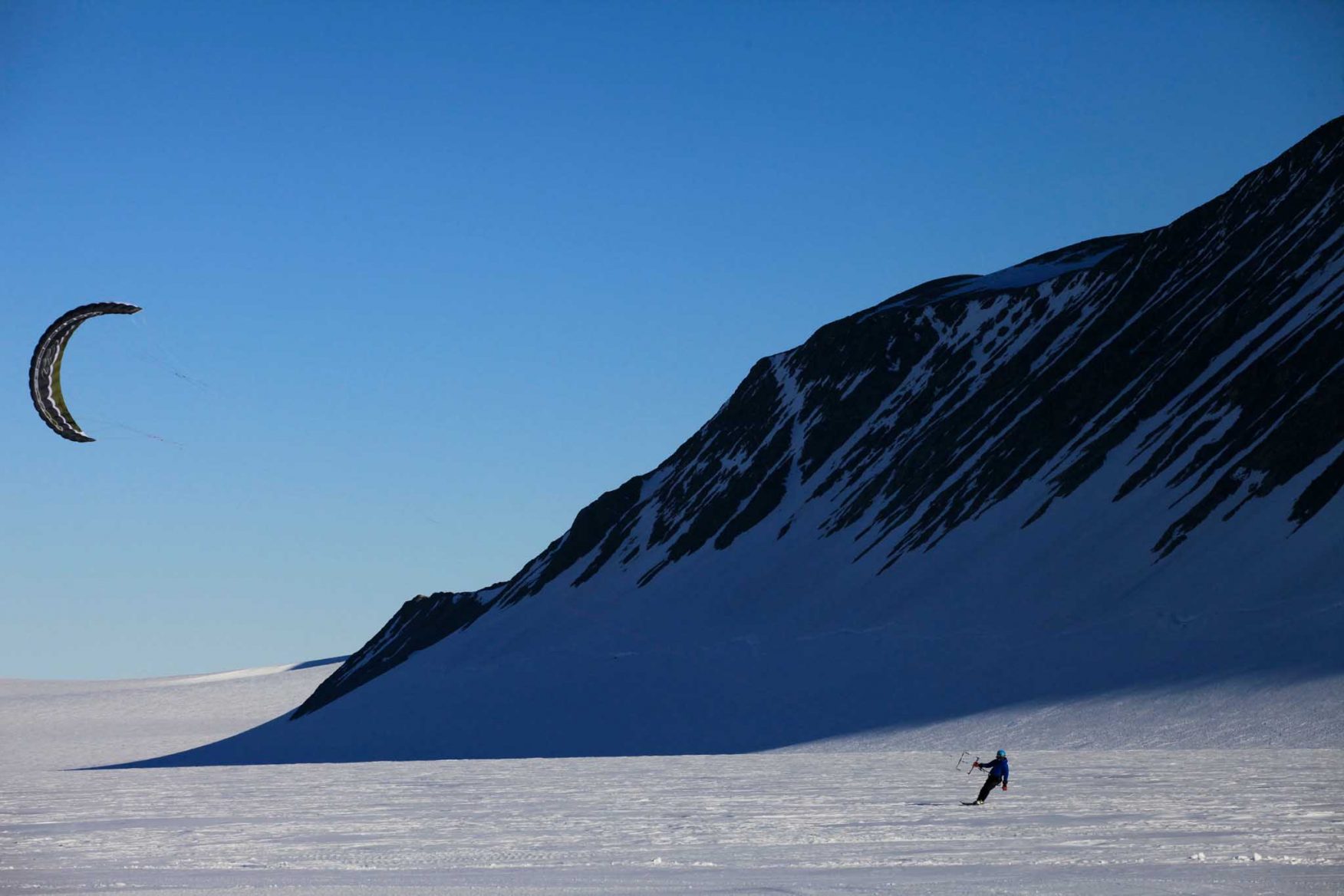 02

/ 04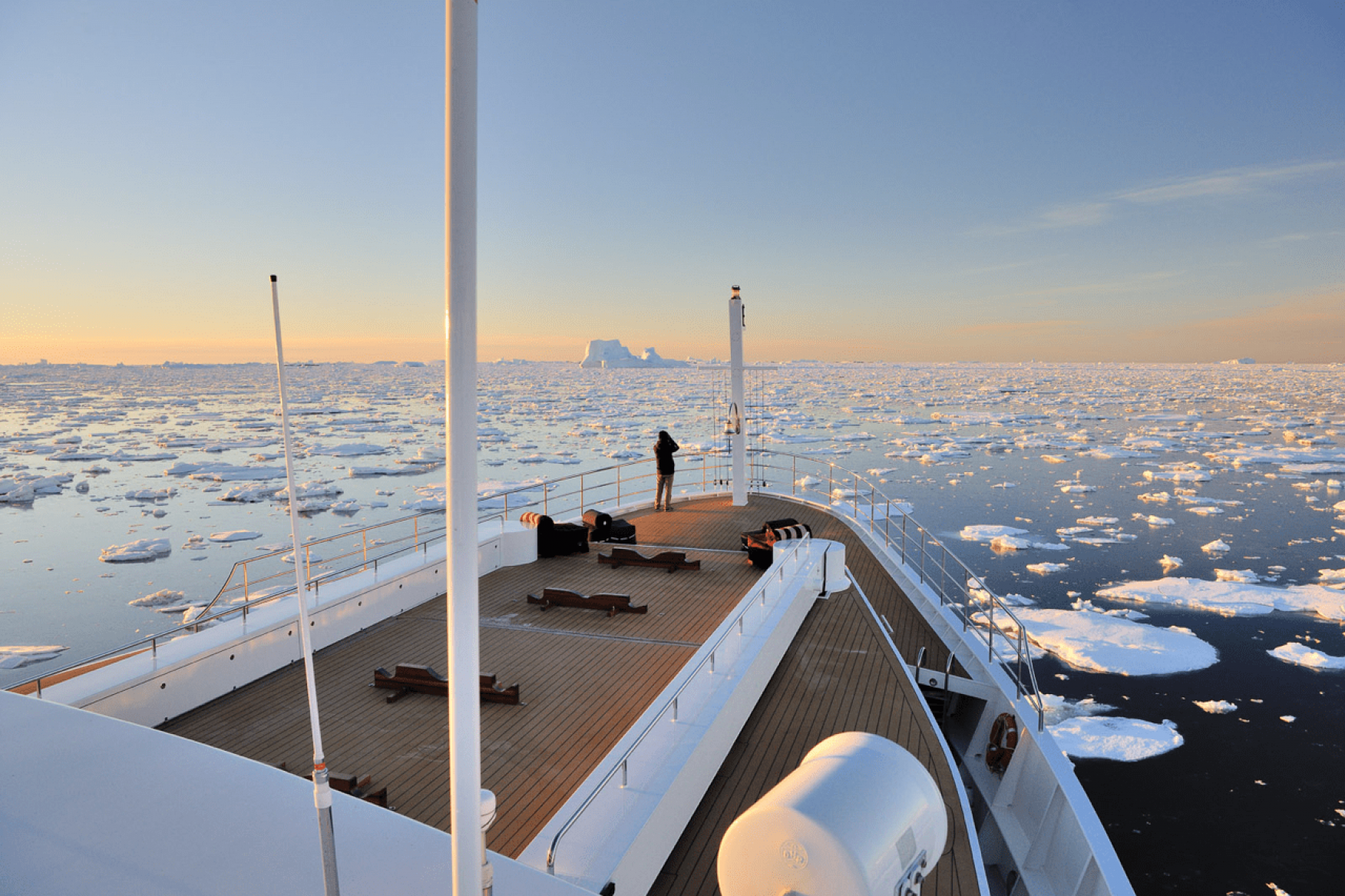 03

/ 04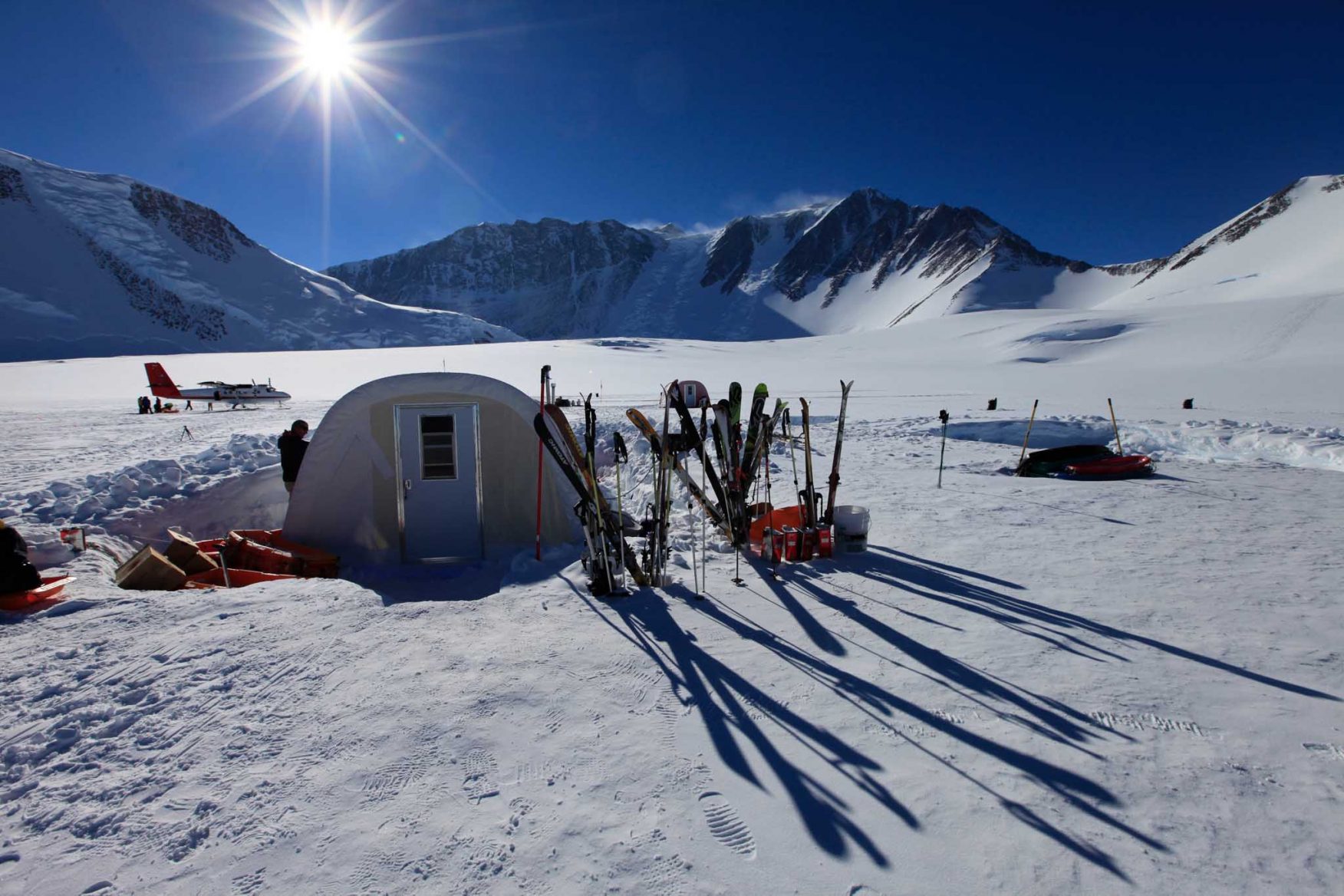 04

/ 04
Pause slider
Play Slider
A cruise along the Antarctic Peninsula is an epic journey in an extreme environment, so timing is crucial: the best time to consider visiting this part of the world is from mid/late November to early March. November and December sees the winter pack ice starting to melt and break up; the scenery is pristine with giant icebergs, it is courting season for penguins and seabirds, and seals are establishing their breeding territories. February and March is when whale sightings peak, penguin chicks start to fledge, and the receding pack ice allows exploration further south.
With your yacht as a base, embark upon exciting mini expeditions to explore further afield and discover some of the Antarctic's most iconic sights. Fly by Twin-Otter to reach a remote surviving colony of emperor penguins and spend time amongst these majestic birds. Emperor penguins are largely unafraid of humans, so an opportunity which is an incredibly rare experience, is made all the more remarkable by these up-close and endearing encounters.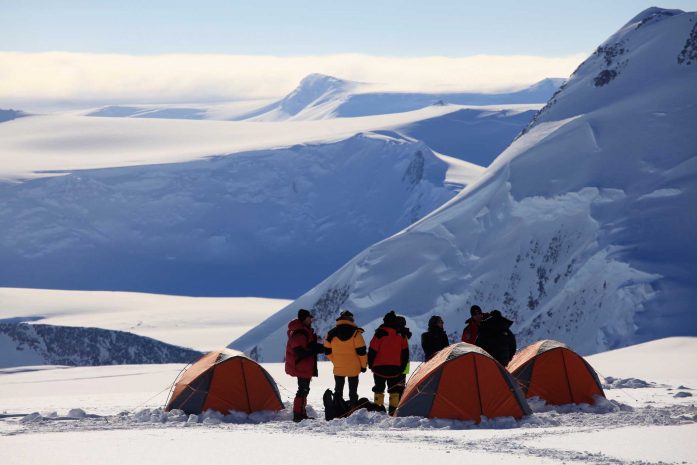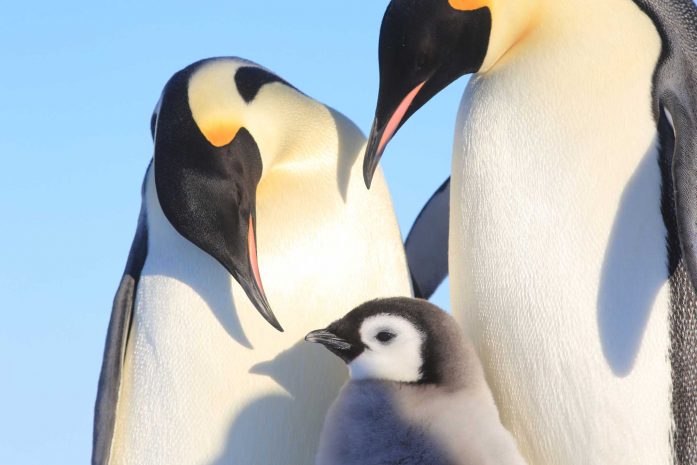 Venture to the Vinson Massif, the highest peak in Antarctica, which stands at 4897m, just 1200km from the South Pole. Take a helicopter flight to the mountain and climb to the summit, hike around the base or just allow yourself time to admire the mythical topography. A round trip of minimum 48 hours, sleep in a private base camp here to experience the wilderness like a truly intrepid pioneer. Then follow in the trails of Amundsen and Scott – albeit more comfortably – on an incredible expedition down to the southernmost point on Earth, the South Pole.
In this ever-shrinking world, where almost anywhere is just a plane ride from everywhere else, contemporary culture puts a special premium on the earth's last true frontiers. Those few places where mother nature still reigns supreme and the "wilderness" takes its original, true meaning.
And among those few final frontiers, where else is as remote and untouched as Antarctica? While the rest of the planet teems with humanity, this vast, silent continent at the absolute end of the earth has been virtually untouched by mankind. A frozen wilderness, but one that is home to a surprising amount of terrestrial and marine life.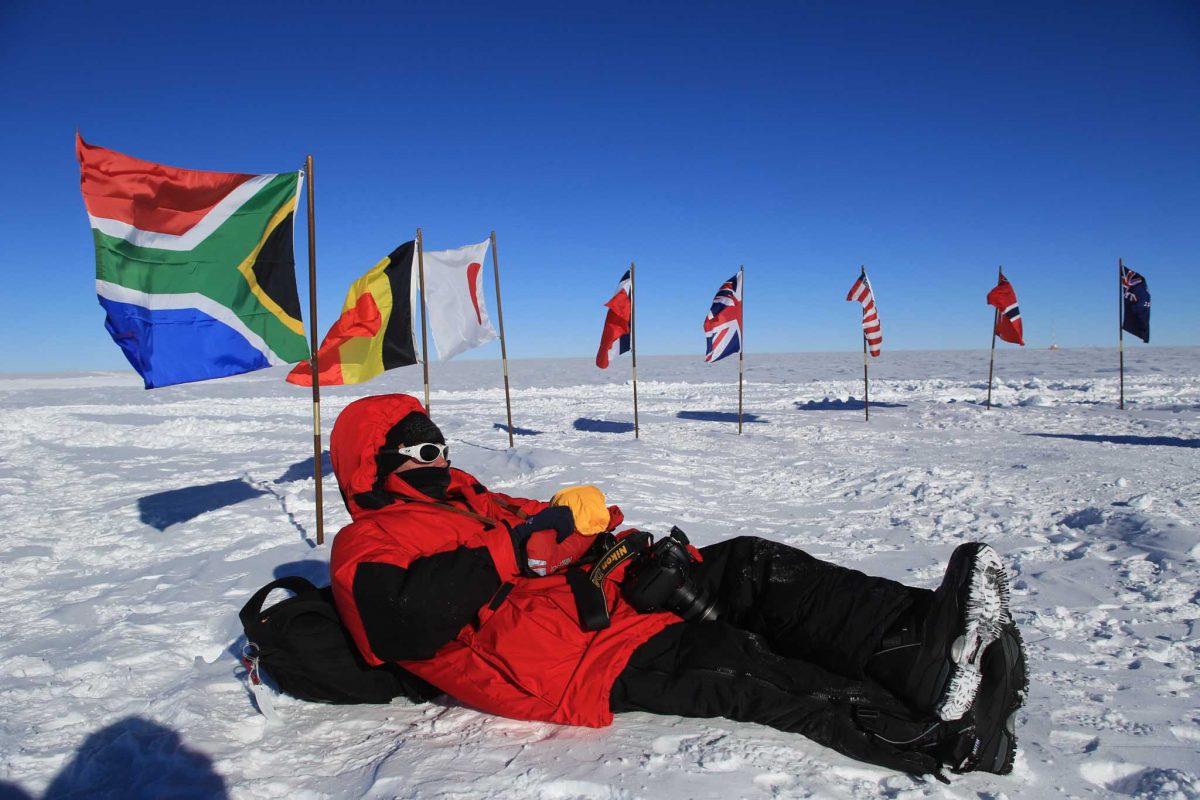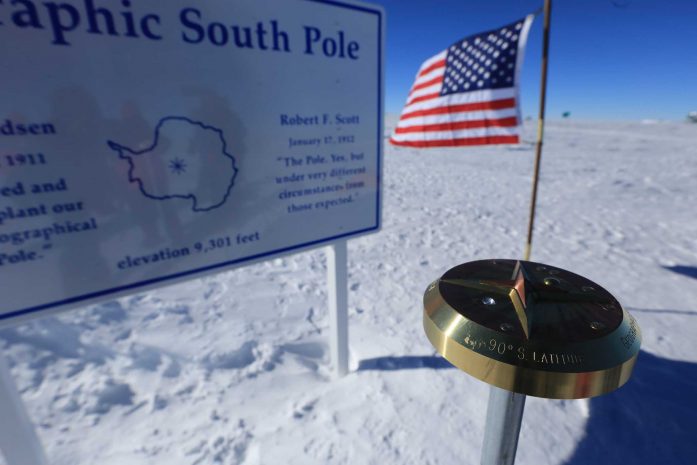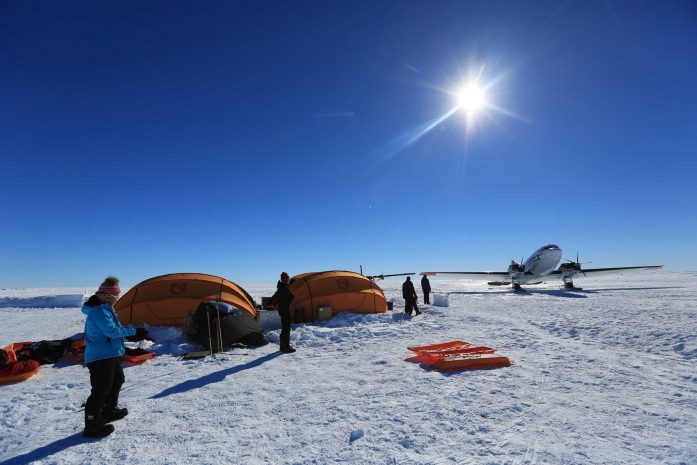 The Modern Reality
Since this first Antarctic expedition that we undertook just 17 years ago, things have changed drastically. Though the landscape is still one of exceptional wonder, it is changing beyond expectations. The polar ice is melting, and not reforming, at an unprecedented and alarming rate.
The ice sheets are losing 6 times more ice than they were in the 1980's, emperor penguins' colonies are suffering catastrophic breeding failures due to collapsed ice shelves, and the continents coldest regions are even starting to melt.
Antarctica's ice holds about 91% of the world's ice and 70% of the fresh water. If the ice sheet were to fully melt, it would raise the level of the oceans by about 70 metres. London, New York, Sydney, Cape Town, Buenos Aires and Rio, Stockholm, Dubai, Hong Kong and Singapore, Mumbai, and the entire state of Florida… all lost to the oceans and their inhabitants displaced.
To know and understand the threats that this magnificent continent faces is essential to preventing its demise. The process of data gathering behind each of these discoveries requires large amounts of resource investment, and with your input, Antarctic expeditions could help significantly boost the scientific knowledge of the region. Travelling with the world's leading polar experts, in the least impactful vessels, your once-in-a-lifetime expedition could help to protect the Antarctic Peninsula for generations to come.
More stories from around the world
All elements are woven together with wondrous creativity, as each chapter of our magical journeys is told.
Expect elaborate theatrical events, wild escapades and eccentric characters…
Discover more stories