Just off the coast of Tanzania – nestled within the Shungimbili Island Marine Reserve, opposite the Rufiji River Delta and the Selous National Park – Thanda Private Island is one of the world's most exclusive and luxurious private estates.
An iconic tropical hideaway surrounded by pristine nature. Thanda is the perfect island retreat for family generations to reconnect and spend precious time together.
Here, less is more, and you are embraced by simplicity as far as the eye can see. The pure and natural environment evokes a sense of adventure, that salt of the earth feeling, as trade wind explorers might have as they embarked on their next voyage.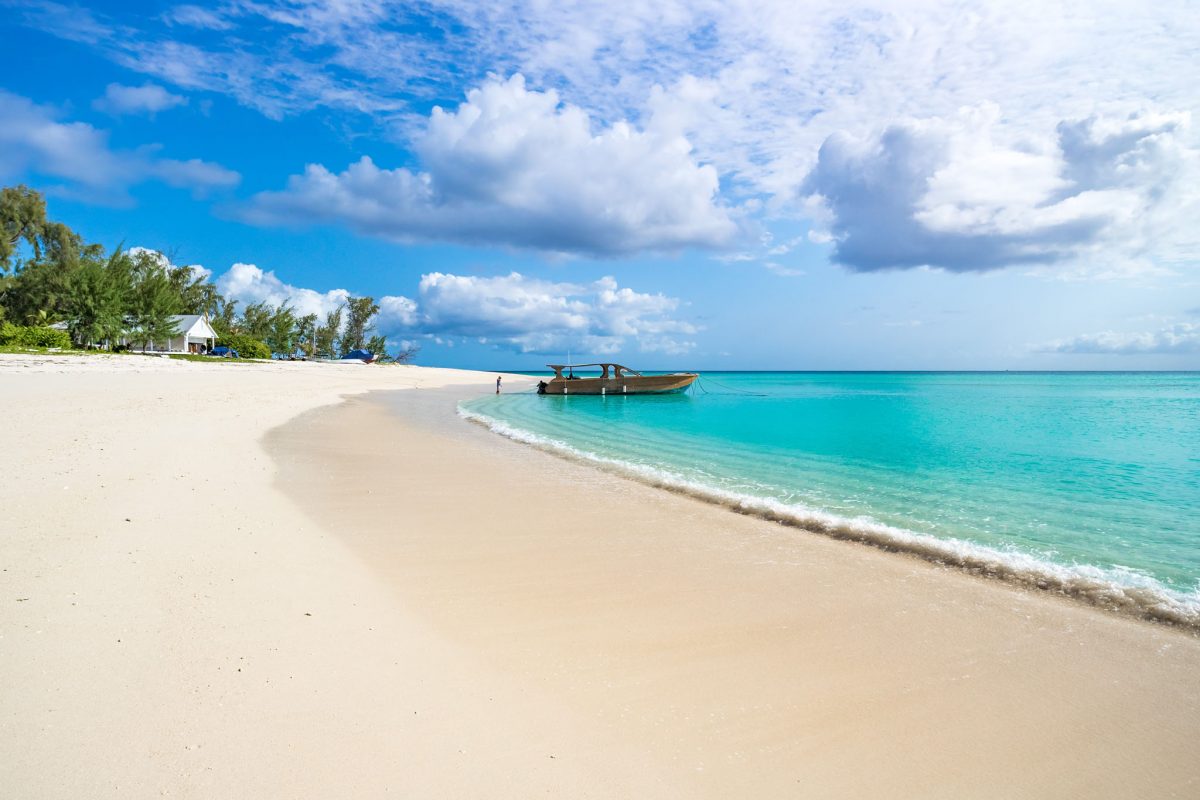 The Accommodations
The property consists of the main villa – a relaxed yet immaculate home, dressed in coastal whites, greens and blues for the perfect East African summer beach house feel – plus two double-storey Tanzanian Bandas, intelligently furnished with beautiful, locally hand-carved furniture and fabrics to meet every comfort, whilst enhancing the authentic island feel.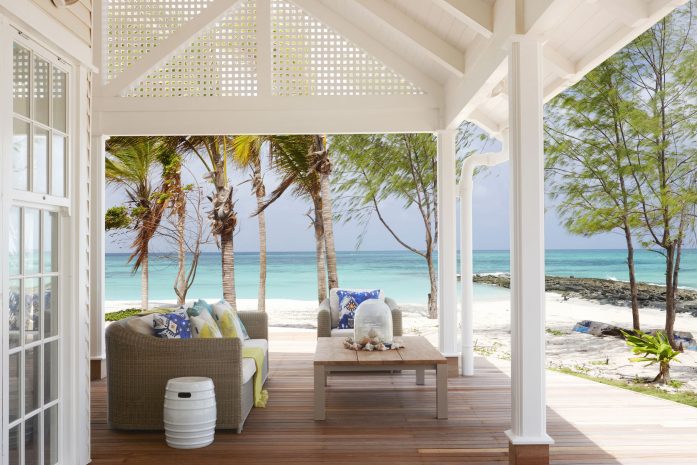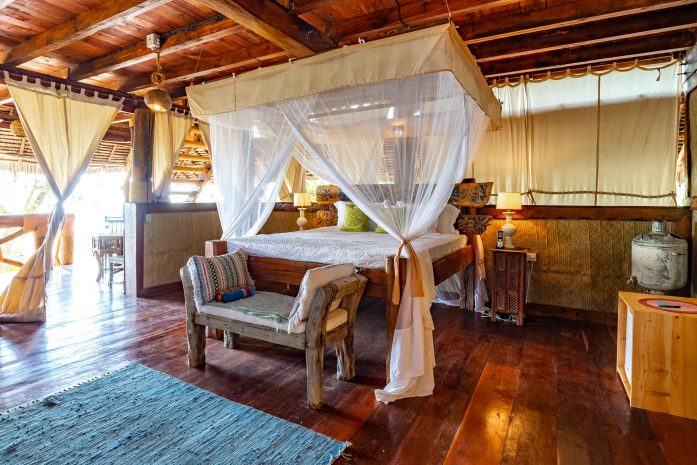 The sublime living and sleeping areas of the villa lead directly onto the outdoor pool and dining area, surrounded by turquoise seas and silken white sands.
With nine guest bedrooms, and additional beds for children available, Thanda provides more than enough space for a large family or several families to share unforgettable experiences in a pristine paradise retreat.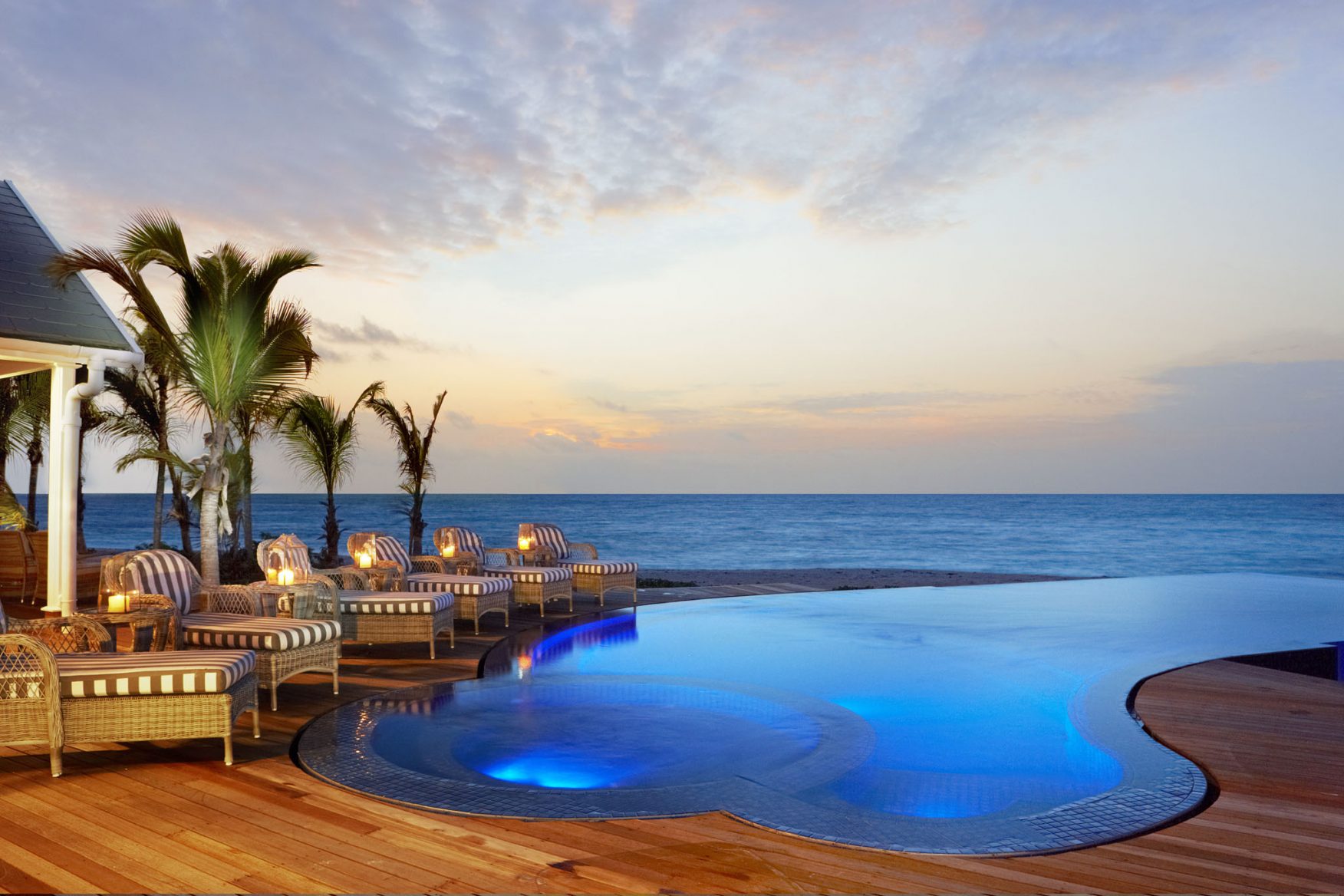 01

/ 08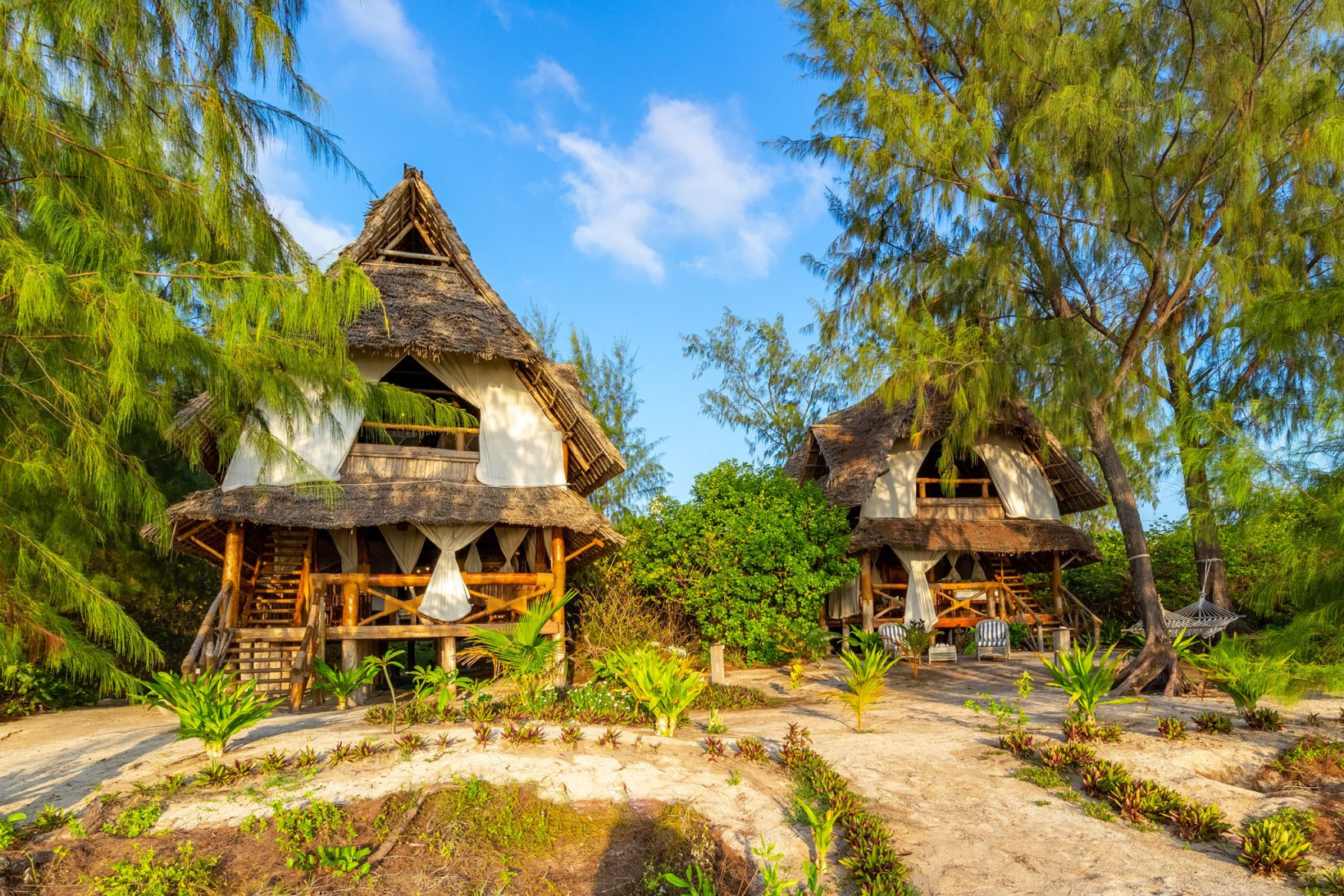 02

/ 08
03

/ 08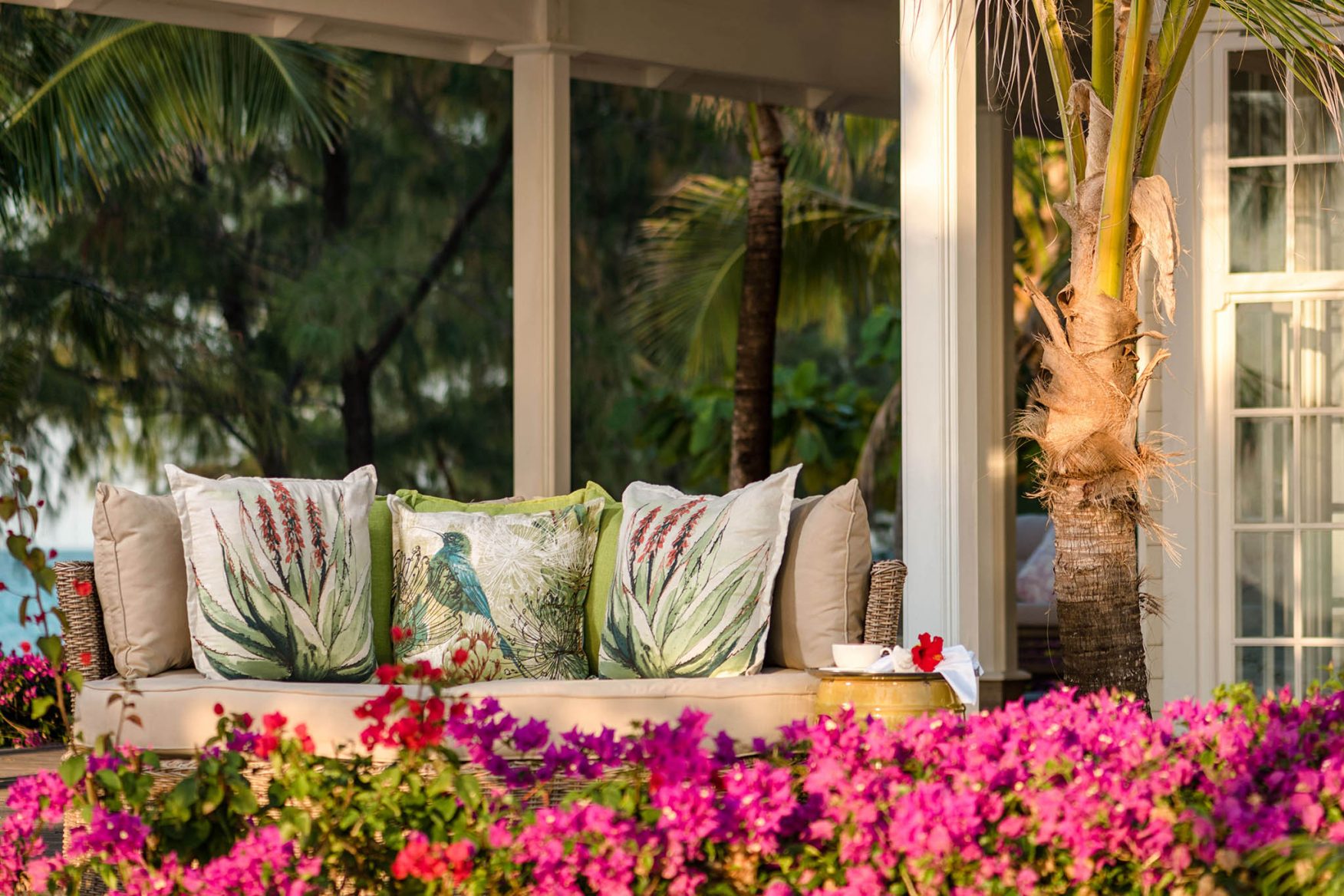 04

/ 08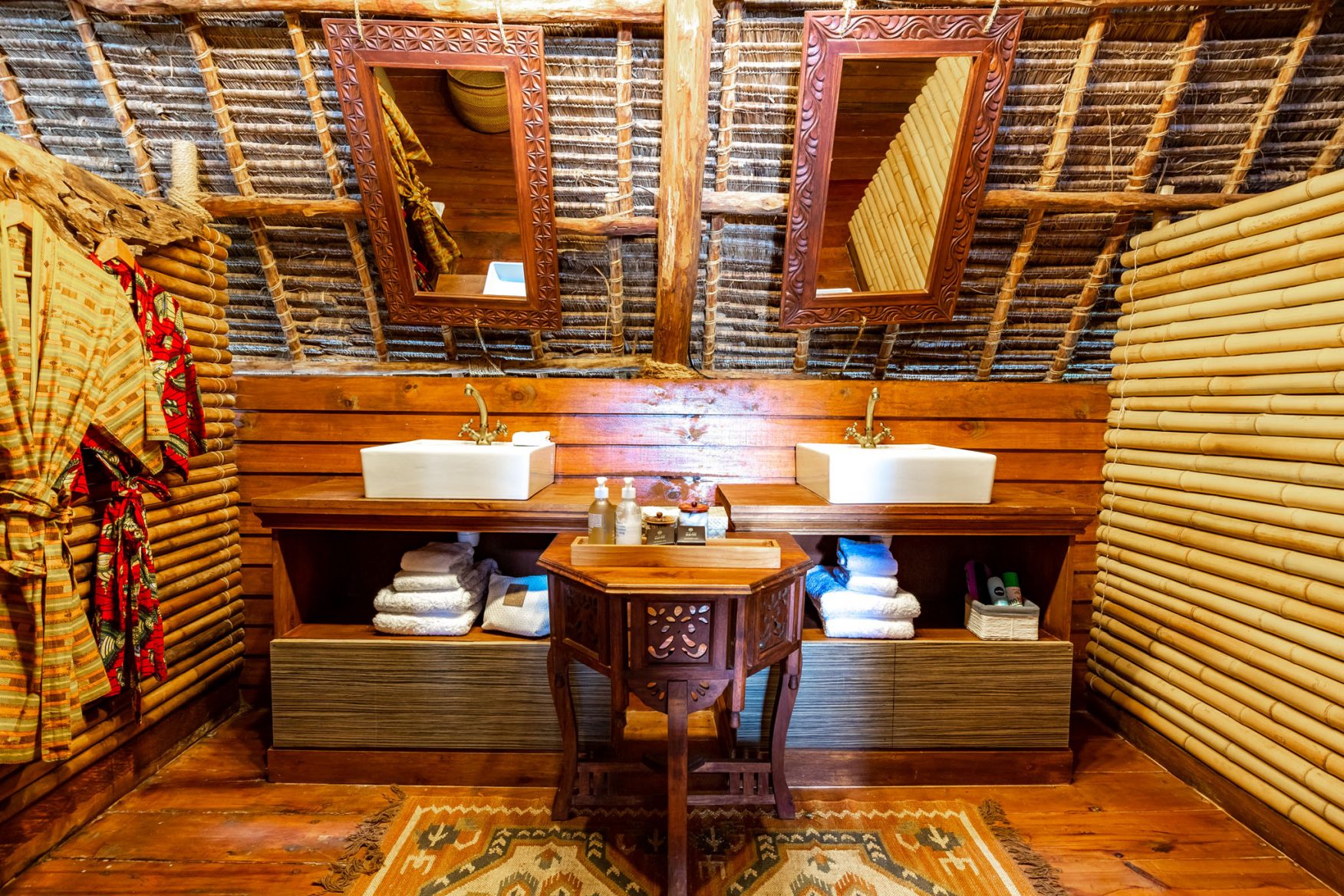 05

/ 08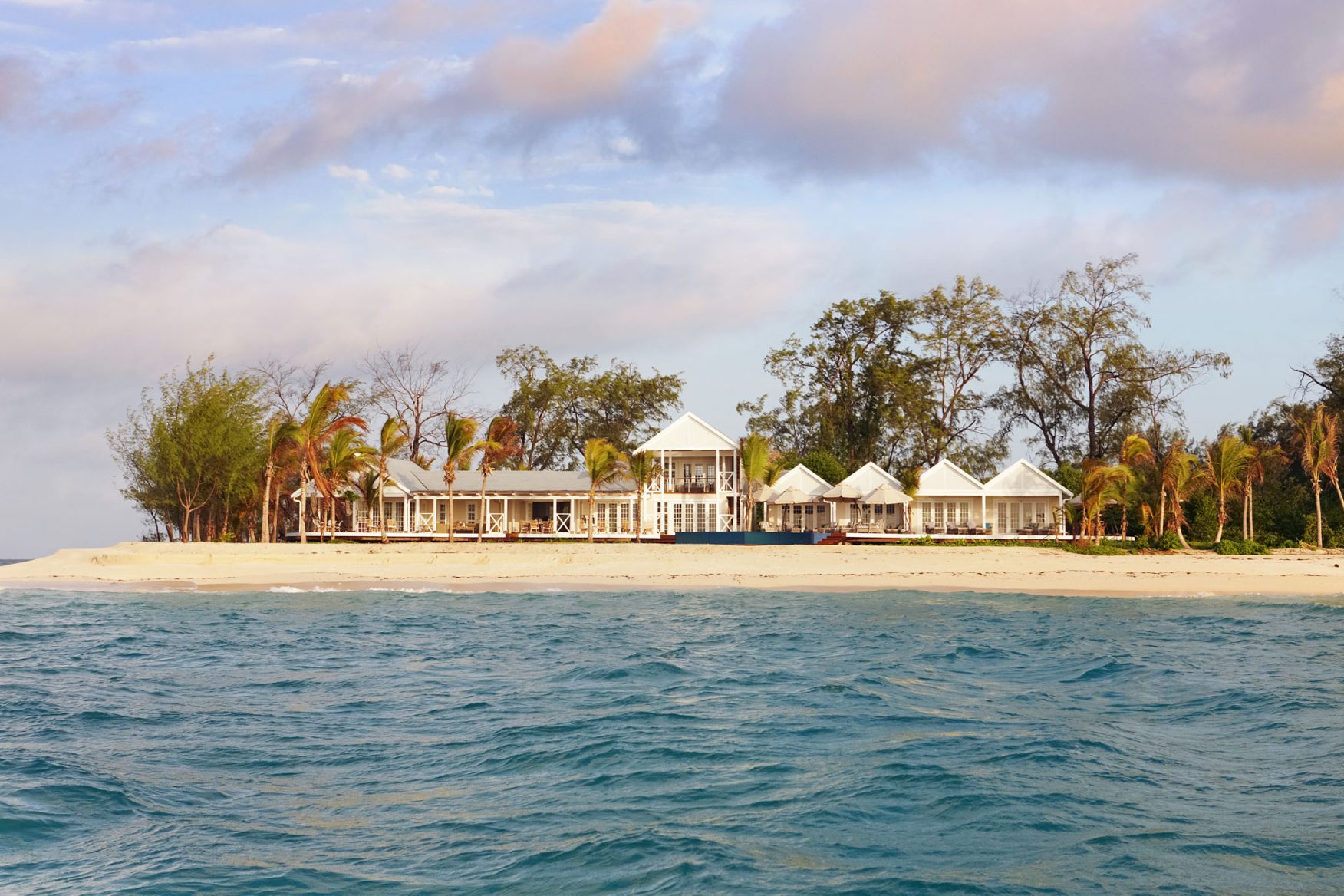 06

/ 08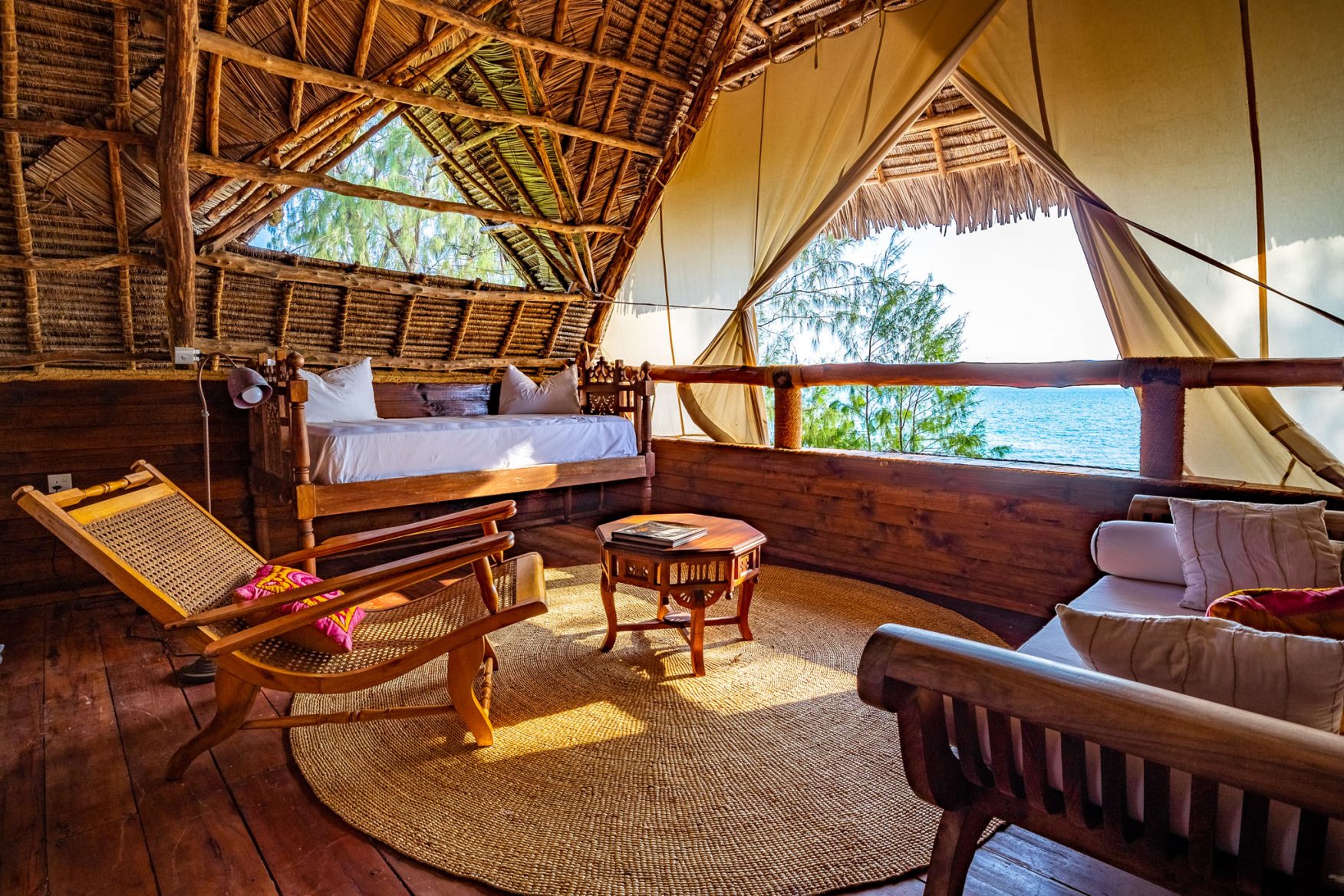 07

/ 08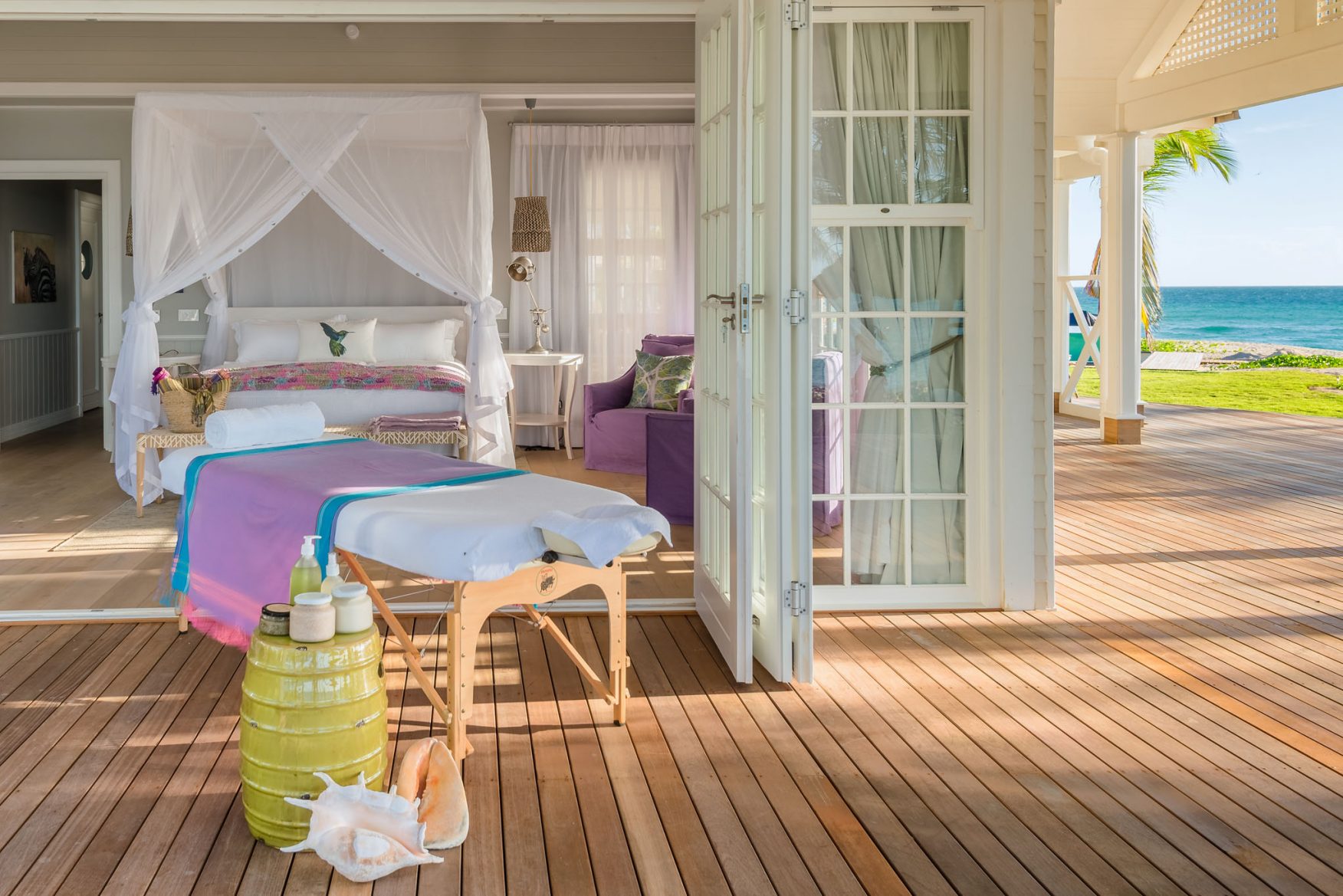 08

/ 08
Pause slider
Play Slider
Your Experience
Just 7 degrees south of the equator, Thanda Island's teeming coral reefs protect the Island from waves and heavy seas and make ideal swimming conditions for the whole family. 
There's an incredible choice of thrilling water activities and excursions; including swimming with gentle whale sharks, spectacular scuba diving, jet-skis, paddleboards and kayaks. You also have a superb range of cruising vessels at your disposal, including a 36ft adventure vessel; a 28ft reef runner, deep-sea fishing catamaran; and a 34ft Cobalt motor cruiser.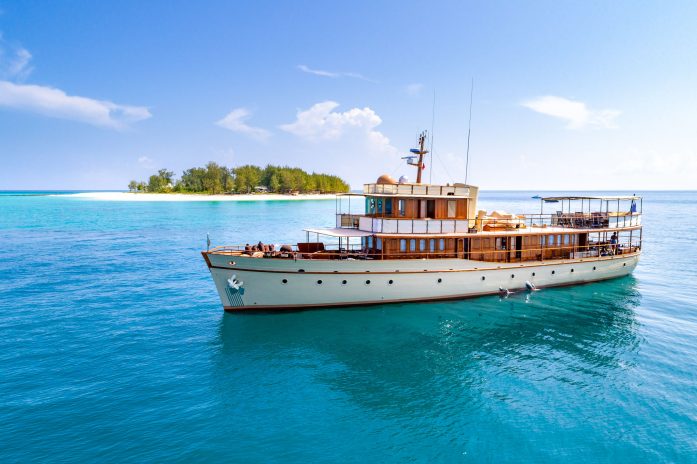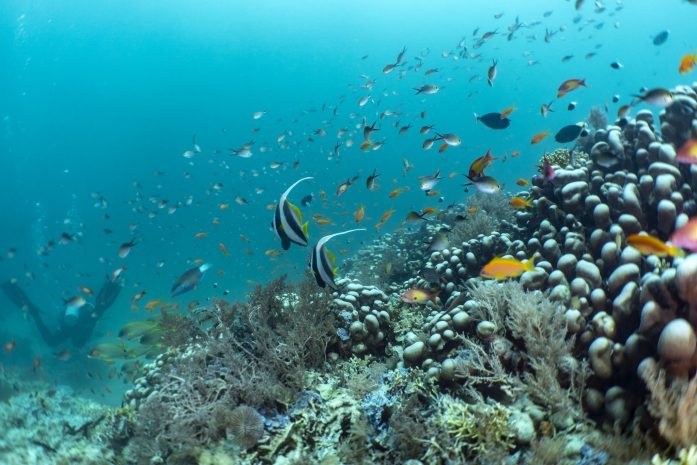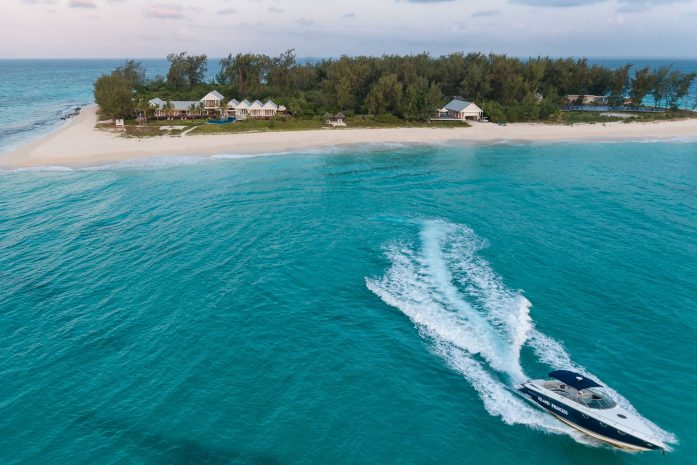 Back on dry land, there's music, yoga, spa treatments, tennis and volleyball courts, a fully equipped gym, sublime dining experiences, and the pure pleasures of immersing into pristine nature, strolling on your own private 1100m beach, spotting rare birds whilst exploring the 8-hectare island.
Traversing Tanzania and its islands, you will discover the region's rich history, including the legendary Spice Island of Zanzibar – the centre of trade on East Africa's coast from the early 18th century, as well as the Sultan of Oman's Court and Capital. Explore ancient Arabic history and eleventh-century ruins on nearby Mafia Island and experience its traditional boat-building and clay pot craftsmen.
Dining on the region's delectable cuisine, enjoy lunch al fresco on the beach or on a traditional Arab dhow. Indulge in ocean-fresh seafoods and experience a Swahili feast dedicated to the flavours, spices and aromas of Tanzania. Join world class chefs in cooking classes, travel by boat for an adventure feast on neighbouring Mbarakuni Island or gather round the villa's magnificent dining table for a royal family feast.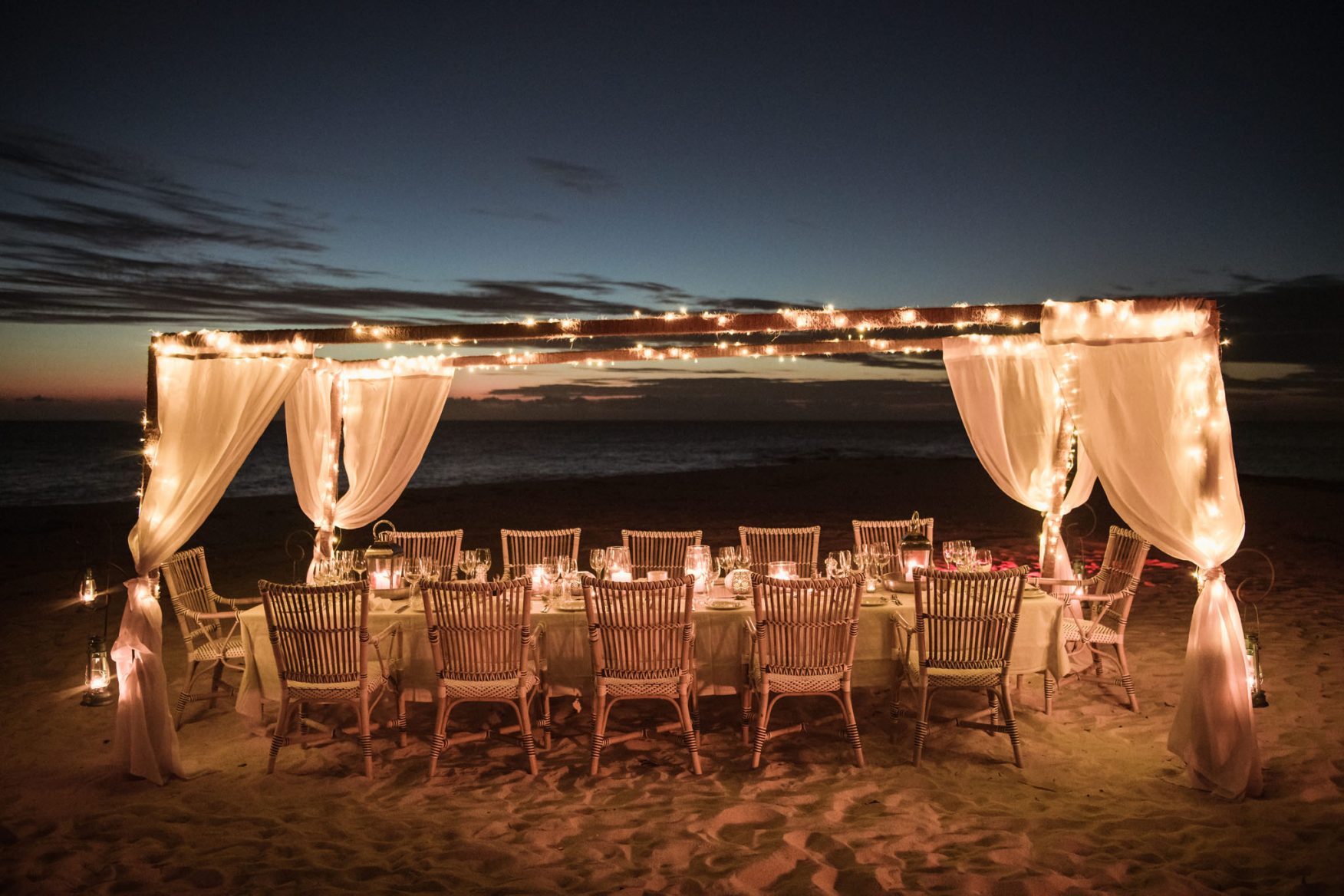 01

/ 05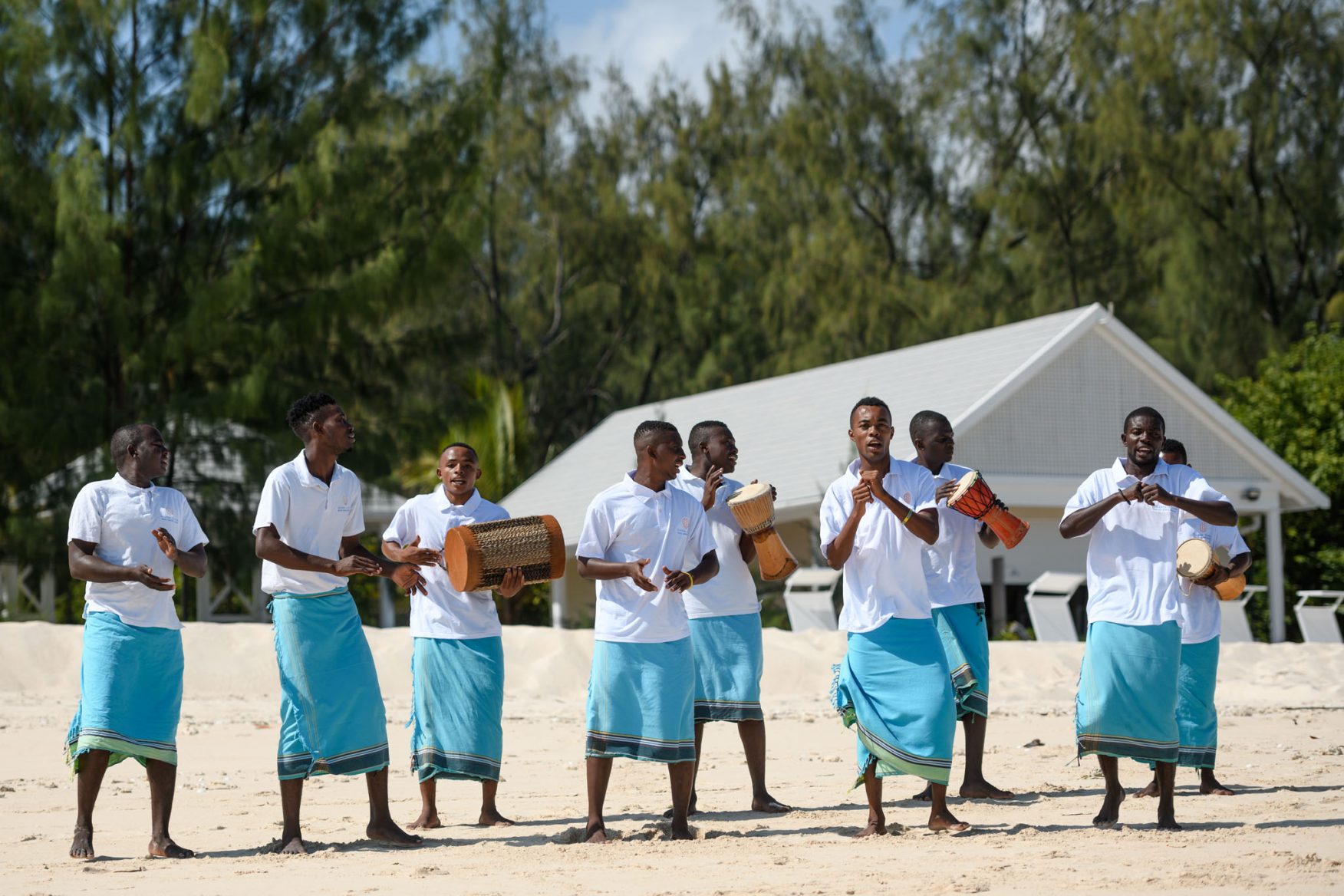 02

/ 05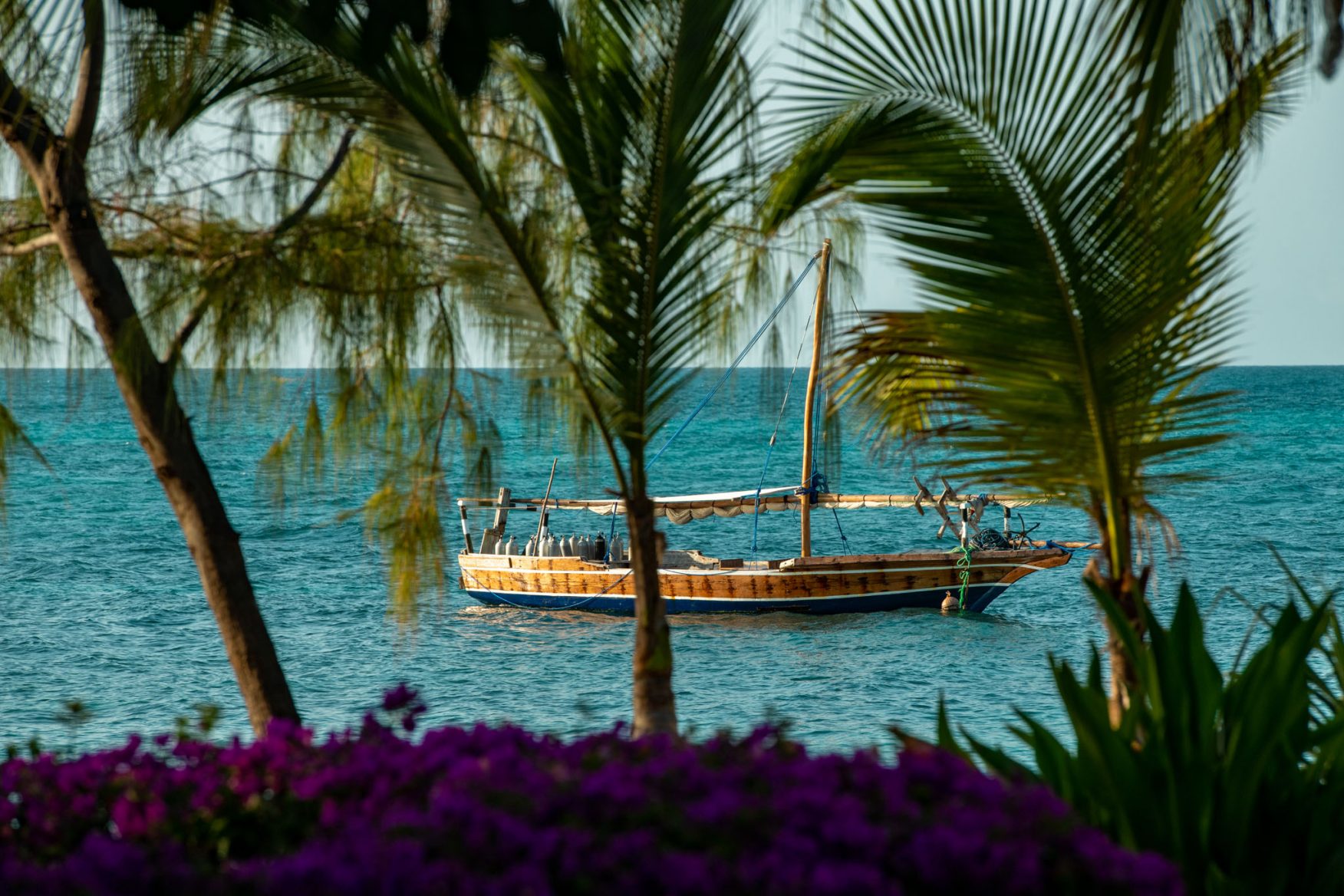 03

/ 05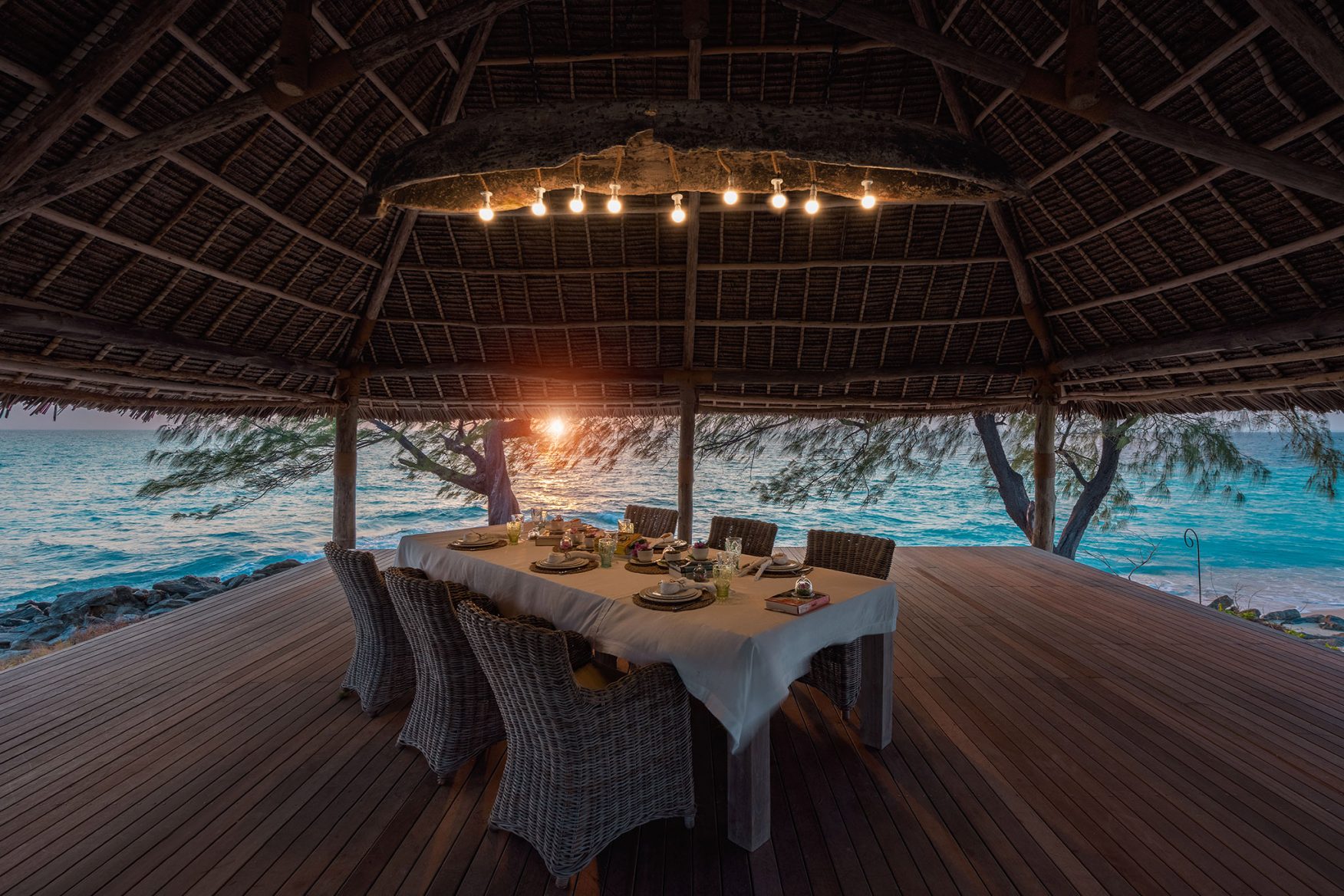 04

/ 05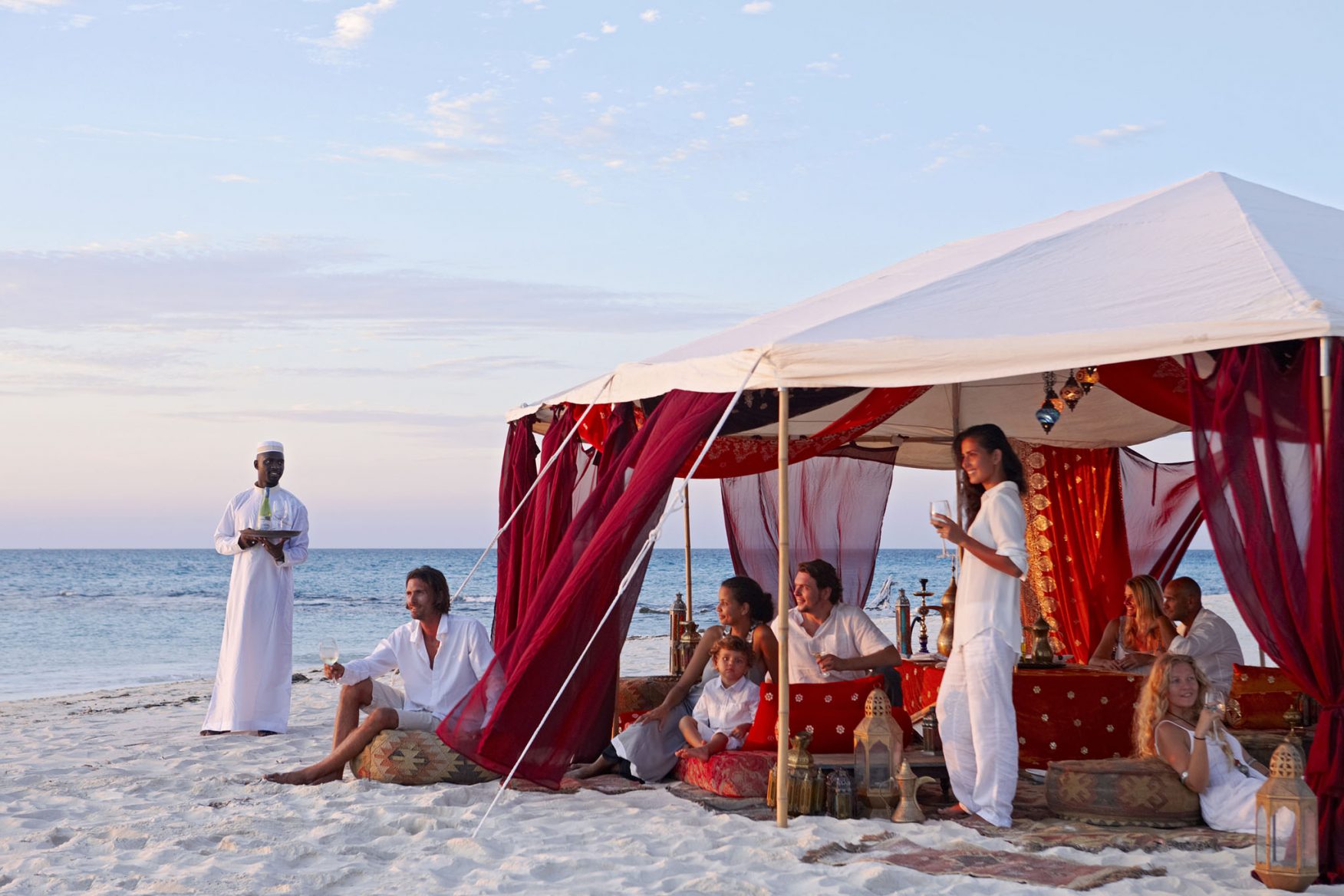 05

/ 05
Pause slider
Play Slider
Marine Life and Local Communities
Uniquely situated in Tanzania's Shungimbili Island Marine Reserve, Thanda Island is surrounded by vulnerable coral reefs, and its seas are home to gentle whale sharks, dolphins, and five species of sea turtles all of which need concerted conservation programmes to ensure their survival. 
Dedicated to protecting the surrounding environment, Thanda participates in research and conservation projects on the region's sea turtles, dugongs and whale sharks, as well as the preservation and rehabilitation of the Shungimbili coral reef. Their in-house marine biologist monitors the condition of the surrounding reefs and is currently running a reef restoration project to help stimulate the recovery of the reefs and the marine species that depend on them. The island also provides a basis for the archipelago's marine park rangers to successfully patrol the islands and prevent illegal fishing in the area.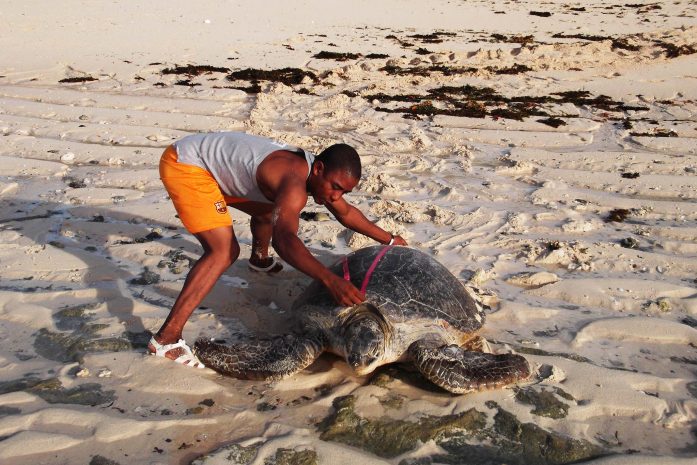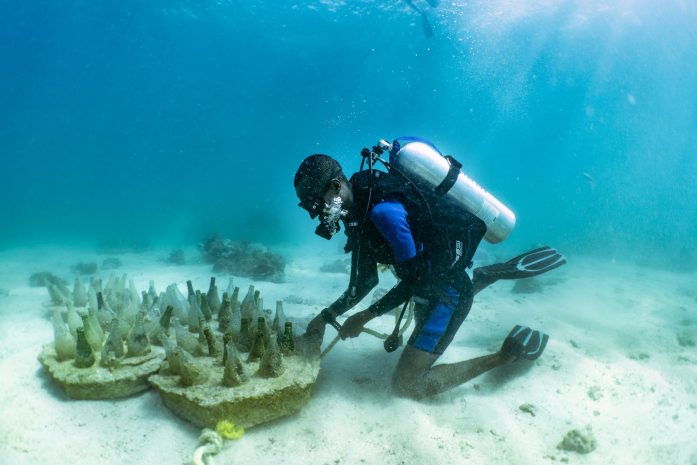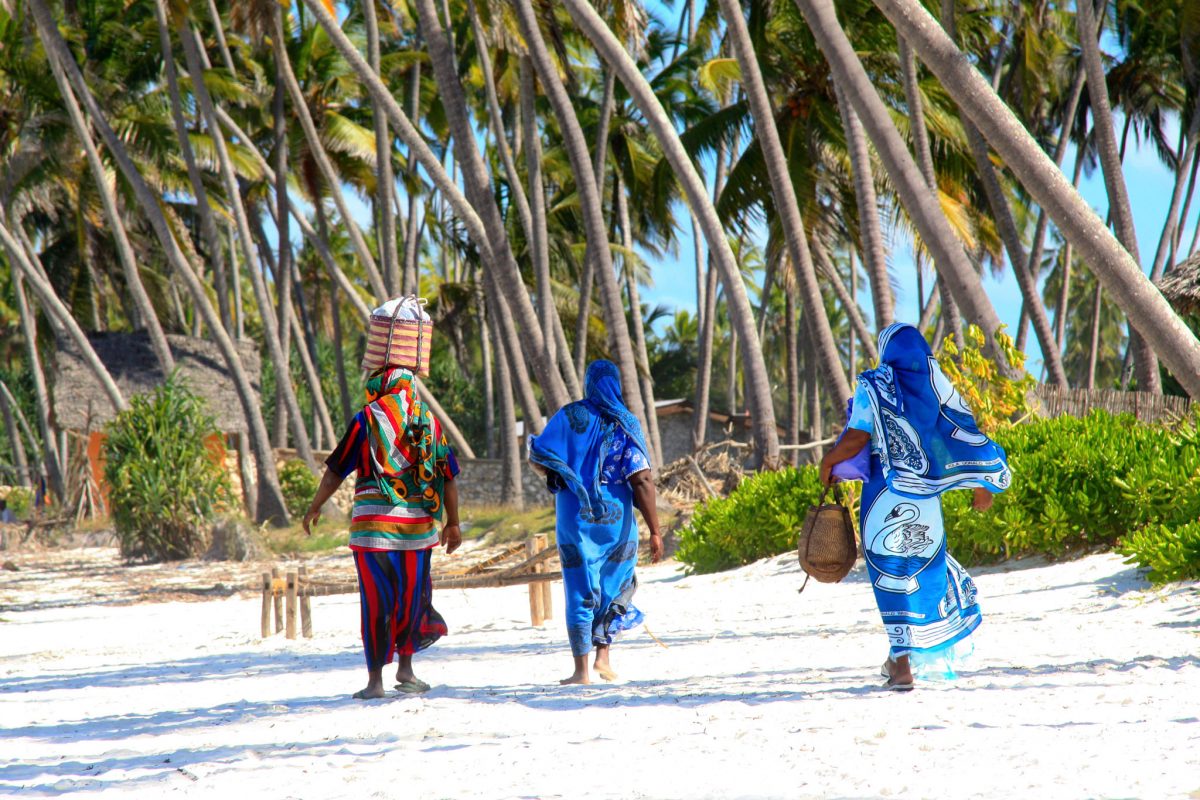 Thanda Island is also deeply committed to the education and wellbeing of the young people on nearby Mafia island, supporting programmes on sustainable fishing and marine conservation, and the development of healthy sporting activities.
Community empowerment is part of Thanda's DNA, and the Thanda Island team are engaged with the Tanzanian people, participating in a range of social, educational and economic upliftment programmes, as well as sporting activities on nearby Mafia Island to contribute to a brighter future for its young people. Members of the local community are employed on the island and are offered high-end hospitality skills development and employment advancement.
World Class Service
Throughout your stay, Thanda's expert team of staff and its European family of owners will take expert care of any requirements your family may have, from blissful relaxation to adrenaline fuelled adventures, embracing the desires of all ages and generations.
Whether taken exclusively as a single stop getaway or as part of a continent-wide exciting exploration of Africa's diverse lands, your time at Thanda Island with Based On A True Story will take the magnificent and make it extraordinary. In our true style, embellishing and exciting at every angle, sprinkling our unique creative touches into each magical day.
Whilst providing an entirely remote and exclusive retreat, Thanda Island is easily reachable by either a short helicopter, fixed-wing or boat ride (all approximately 30 minutes) from Tanzania's capital, Dar es Salaam. 
More stories from around the world
All elements are woven together with wondrous creativity, as each chapter of our magical journeys is told.
Expect elaborate theatrical events, wild escapades and eccentric characters…
Discover more stories