Officially the happiest country in the world, home to the greatest density of species on Earth, and a global green pioneer – with more than 98% of its energy coming from renewables and a quarter of the country laid over to national parks – there are few places that boast such an impressive set of credentials as Costa Rica.
This dynamic and diverse destination is a long-term favourite of ours for many reasons. Perfect for every type of adventure and for any type of person, it's a safe, tropical haven with a vigorous wild side. From exciting immersions into nature with family and friends, to enchanting honeymoons full of discovery and delight, introducing and educating children to the wonders of the natural world, or simply a relaxing escape into an unfamiliar and exotic world after a long time kept dreaming at home.
Providing luxury, comfort, culture, wildlife, and adventure both on land and at sea, Costa Rica ticks all boxes and delivers to every expectation.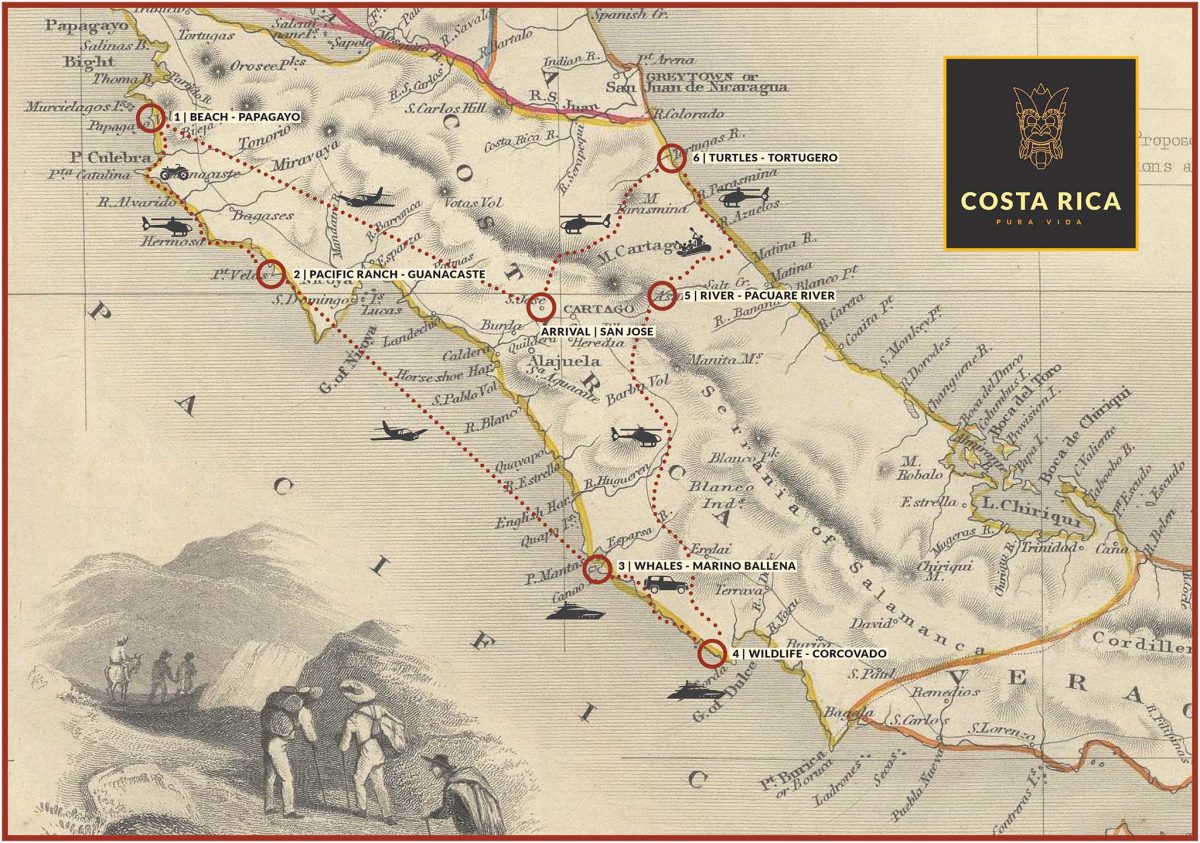 Arriving at the capital, San Jose, take to the air by fixed-wing plane for a spectacular flight over the country's northwest volcanic region. Soaring around volcanic craters, over hidden waterfalls and deep jungle valleys, for a fascinating perspective of the incredible topography that shapes this region. Stopping en route to bathe in secret geothermal pools, nestled within the lush forest.
A stretch of coastline, studded with secluded bays, deserted beaches, and rugged islands, where the waters are clear, calm, and welcoming.
After such an exhilarating introduction the most amazingly varied natural environments, touch down to blissful relaxation in the Gulf of Papagayo: A stretch of coastline, studded with secluded bays, deserted beaches, and rugged islands, where the waters are clear, calm, and welcoming.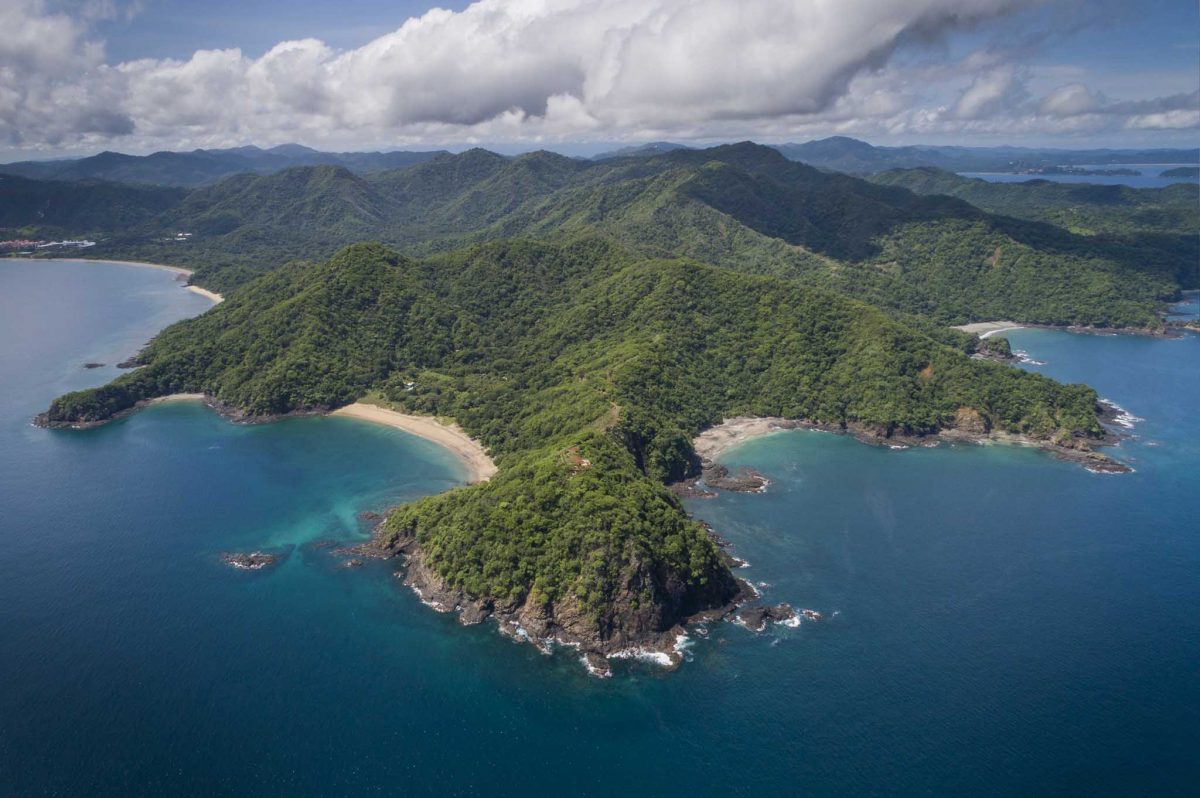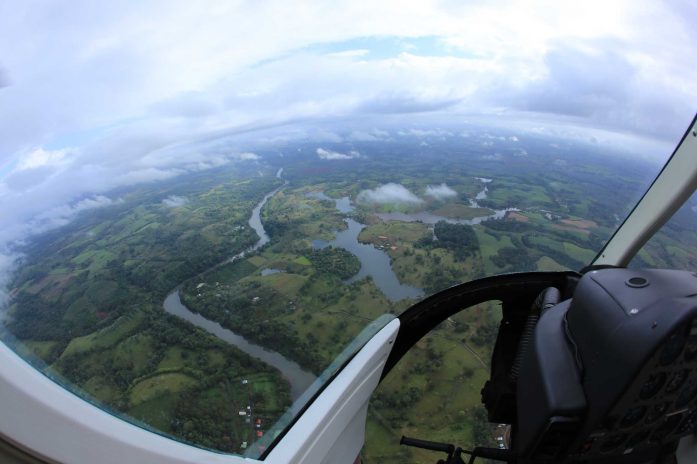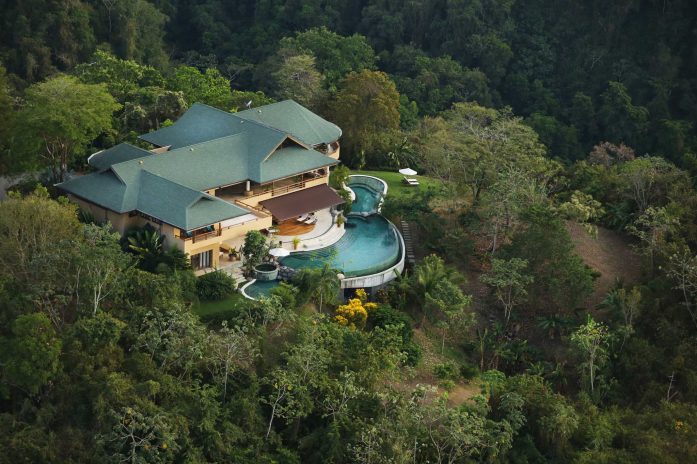 From your exquisite lodge, set on a pristine verdant coastline, take time here to embrace your remote paradise surroundings and relax before the adventures ahead. Experience the simple sensory pleasures of yoga with a sea breeze and hiking lush hillside forests, filled with colourful birds and playful monkeys. Stroll down to the ocean for paddle boarding and snorkelling in the sparkling blue bays and enjoy gourmet picnics in the warm sand.
Gaze out to vibrant sunsets and let your thoughts go free here; embrace the simplicity of nature and slip into the spirit of Pura Vida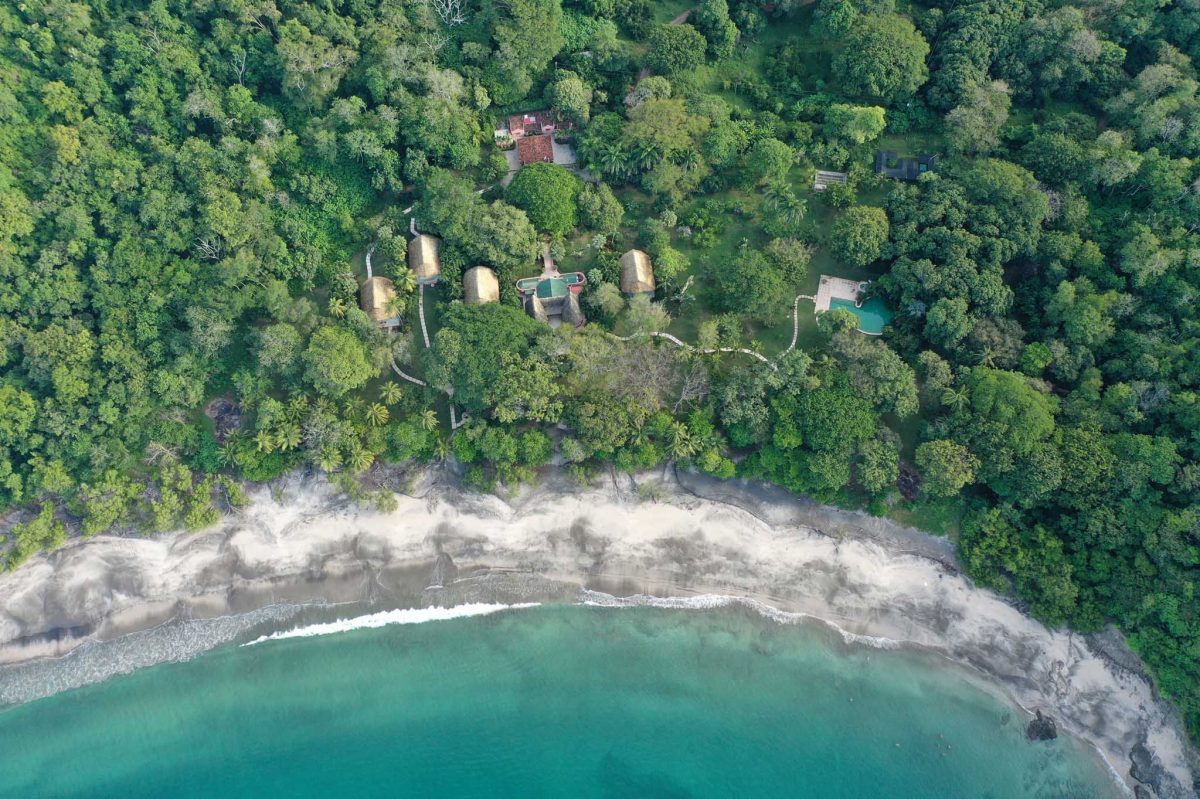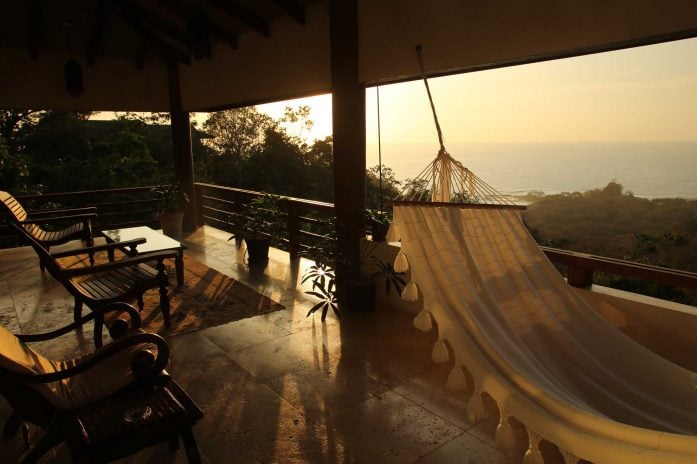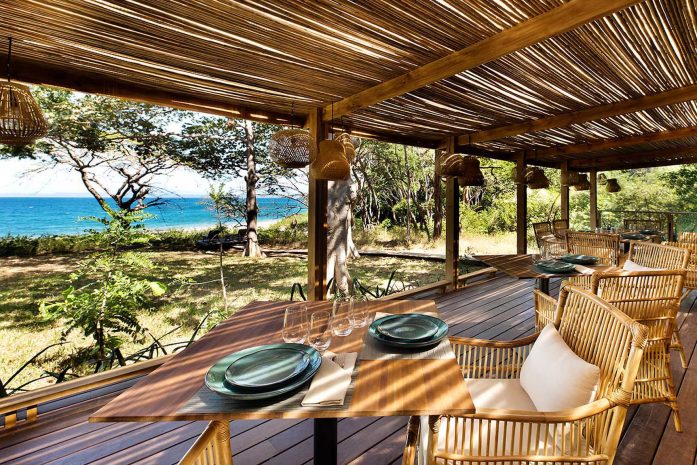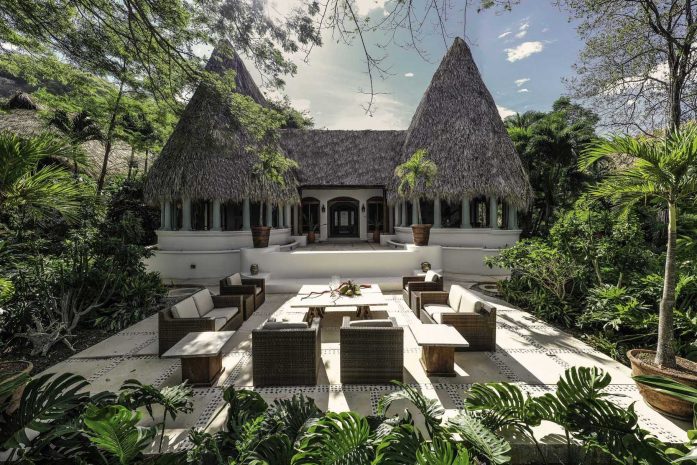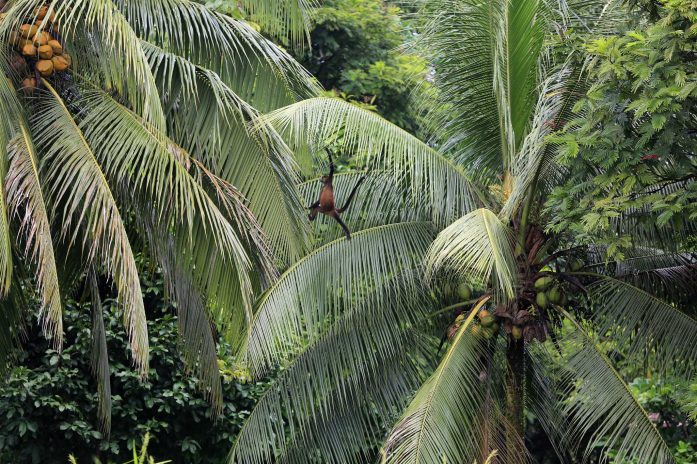 When you are ready, your helicopter will be on standby to take you into the green heart of the Guanacaste's rural countryside, where cowboys herd their cattle across the rolling hills and densely forested valleys conceal tumbling waterfalls and bubbling hot springs.
Explore this beautiful region alongside expert biologists and jungle guides, tracking the paths of animals deep into the rainforest in search of the fascinating wildlife that call this area home. Then, having spotted them in the wild, experience up-close encounters with some of the region's most charismatic creatures at a rescue and rehabilitation centre. From majestic big cats like jaguars, pumas, and ocelots, to quirky canopy dwelling monkeys, sloths, toucans, and parrots.
Retreating to your base – a cosy, family-run cattle ranch – discover a rustic way of life. Spending time riding with the cowboys, swapping tales of adventure as you dine on the open veranda, and bathing in the beauty of your surroundings.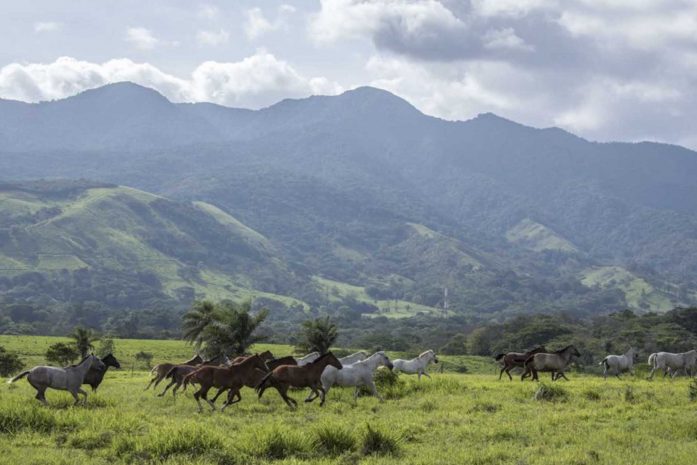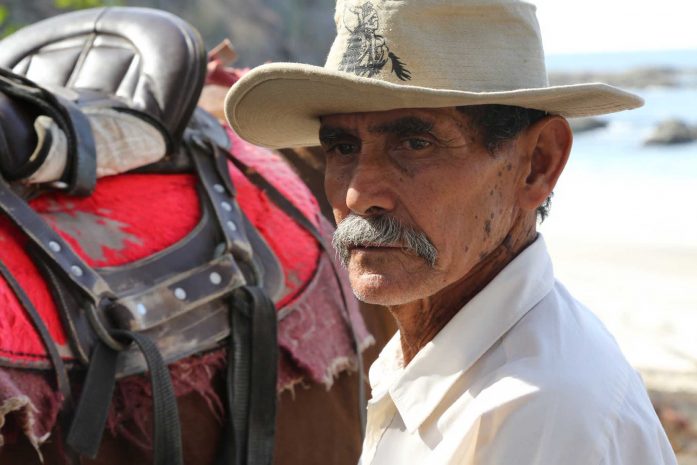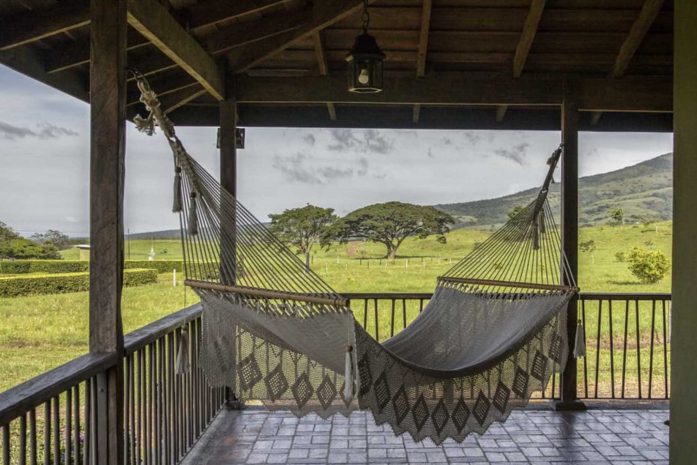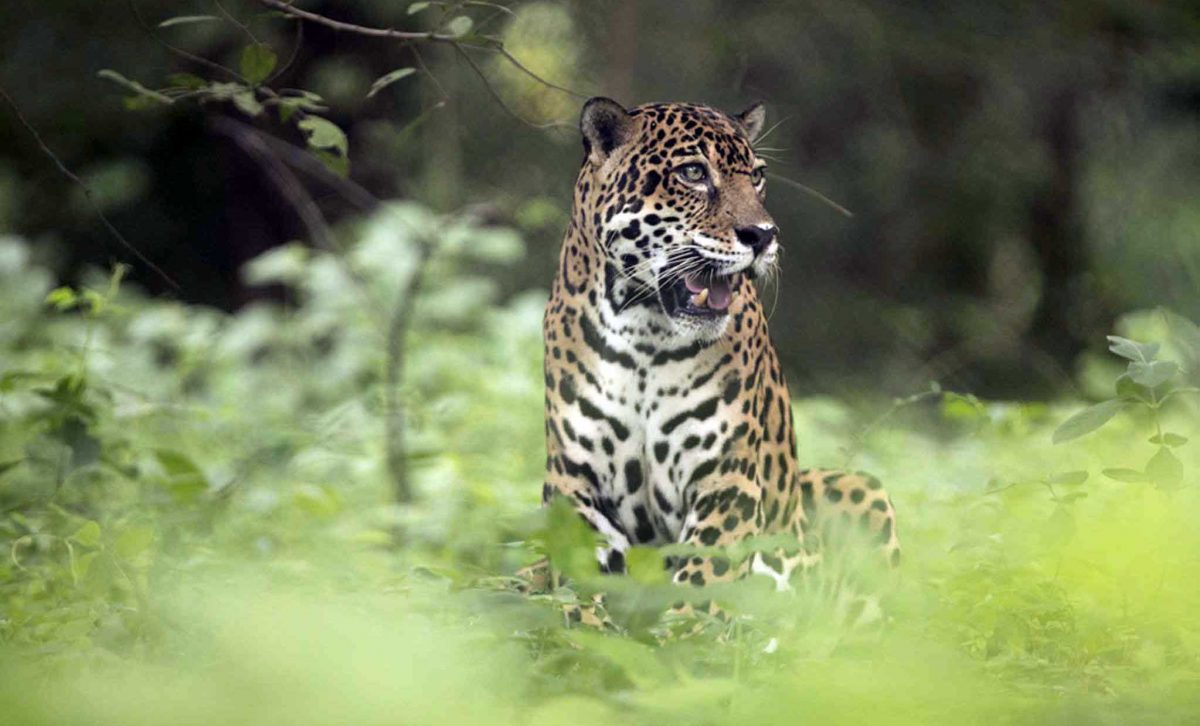 Explore stunning coastlines by private yacht, enjoy intimate encounters with whales, and plunge right into the midst of the world's largest dolphin megapod
Head further south to the Marino Ballena, where migrating humpback whales gather to mate, feeling the intensity of the 'heat run' as a 40-ton male leaps from the water, his gigantic tail slapping the water with immense power.
Explore stunning coastlines by private yacht, alongside unvisited stretches of white sand beach, snorkelling on flourishing coral reefs, and discovering the wildlife frontiers where dense forest collides with the Pacific Ocean. Guided by marine biology experts, enjoy intimate encounters with whales and other beautiful ocean wildlife that inhabits these waters.
With an early morning spotter plane sent out to guarantee your encounter, plunge right into the midst of the world's largest dolphin megapod. Experience the heart-racing underwater show of 5000 spinner dolphins — year-round residents in these waters — as they leap and play together in a natural extravaganza comparable to the Great Migration.
Diving below the surface, experience the other-worldly wonders of the deep sea by scuba or with a state-of-the-art submersible. More experienced divers might also include a crossing to remote and seldom visited, Cocos Island: the inspiration for Jurassic Park's Isla Nublar, where hundreds of hammerhead and tiger sharks patrol the open ocean.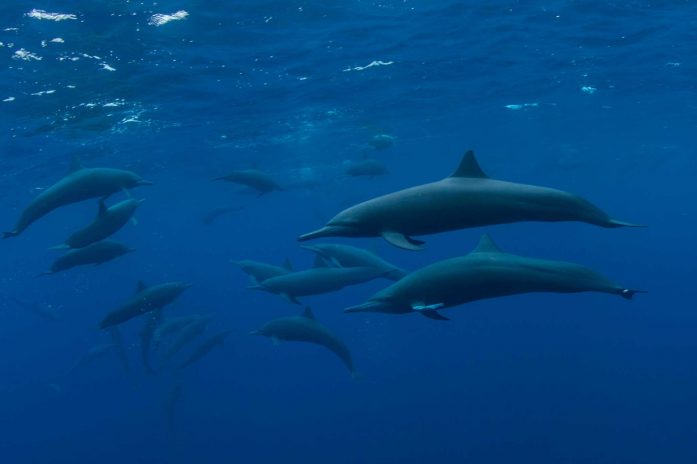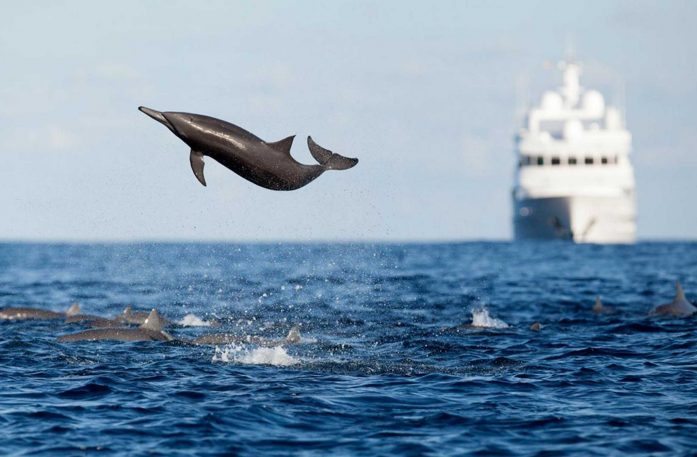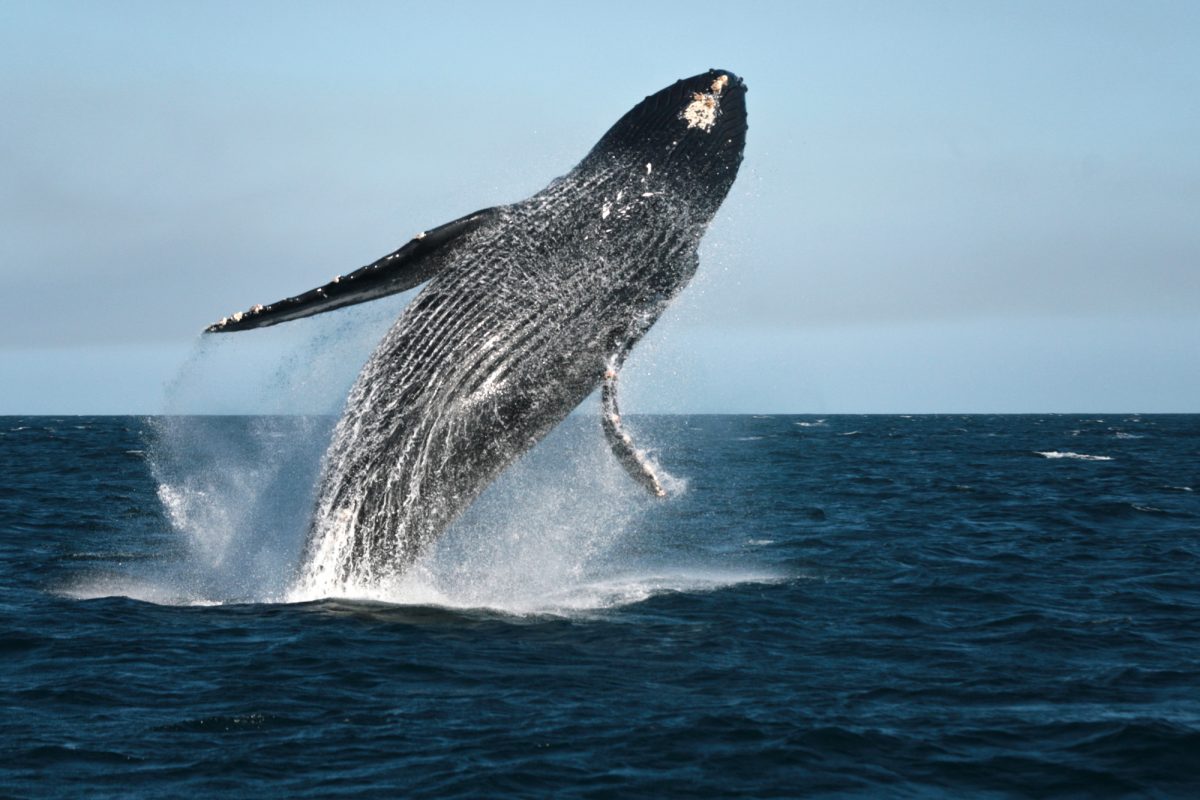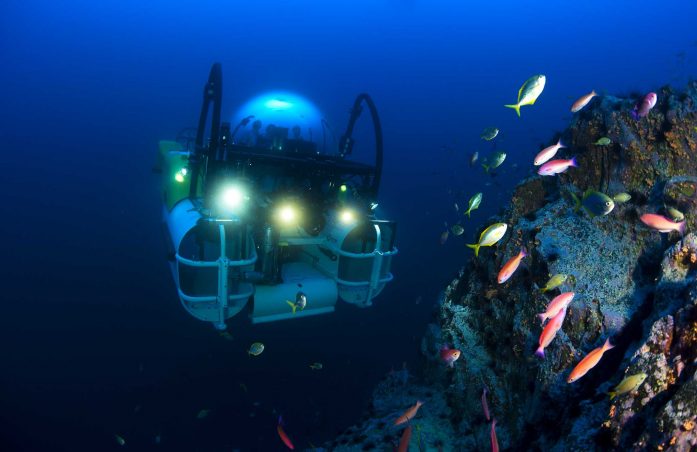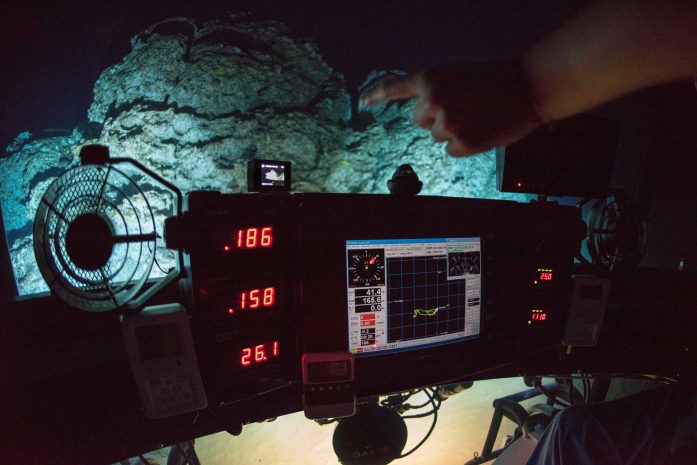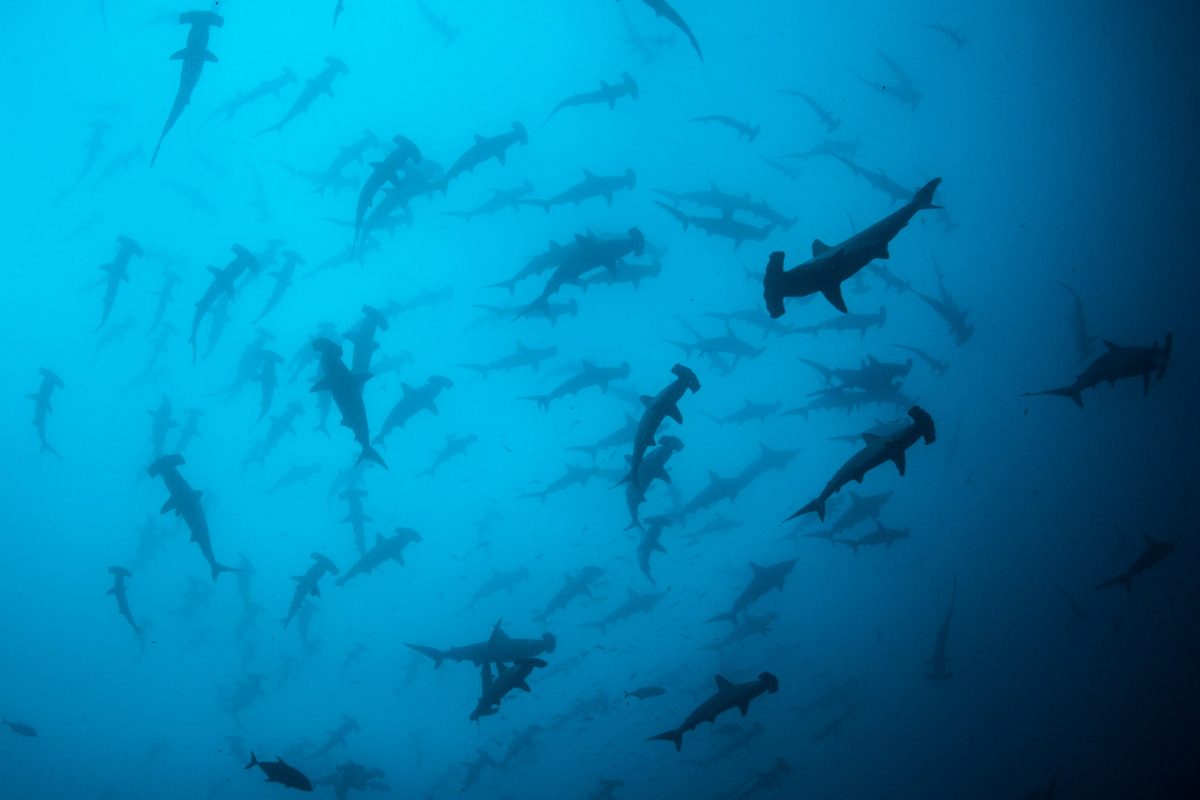 Reaching the Osa Peninsula, explore the incredible natural wonders of the Corcovado National Park. Composed of 13 distinct ecosystems, this is one of the most biologically intense places on Earth, housing 2.5% of the entire planet's biodiversity in less than 0.001% of its surface area!
Venture deep into tropical forests, tracking big cats, tapirs and giant anteaters. Uncover the fascinating complexity and beauty of the macro world, from snakes to butterflies, lizards and amphibians. And look up to the canopy to spot monkeys, sloths and hundreds of species of bird.
Cruise into the calm, emerald waters of the Golfo Dulce, and venture deep into tropical forests, tracking big cats, tapirs and giant anteaters...
Cruise into the calm, emerald waters of the Golfo Dulce, where mystical mangroves provide shelter for endangered sea turtles, and humpback whales, orcas, bottlenose and spinner dolphins come to breed and nurse their calves in safety.
With world-renowned experts as your guides, develop a deeper understanding of the country's delicately balanced ecosystems and assist in critical front-line conservation work, from helping to protect endangered sea turtle eggs, to tagging juvenile bull sharks.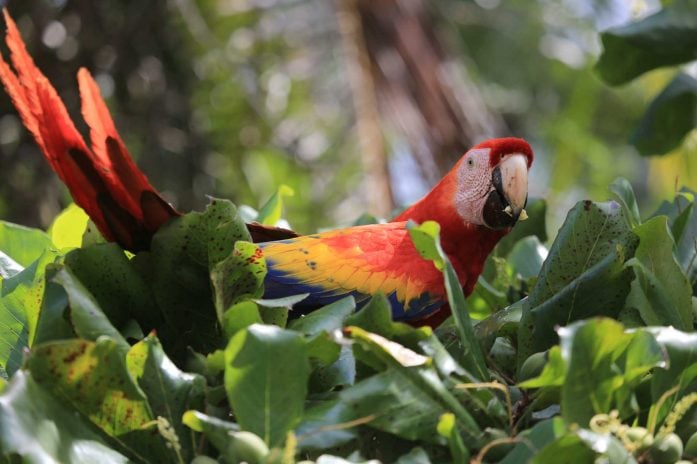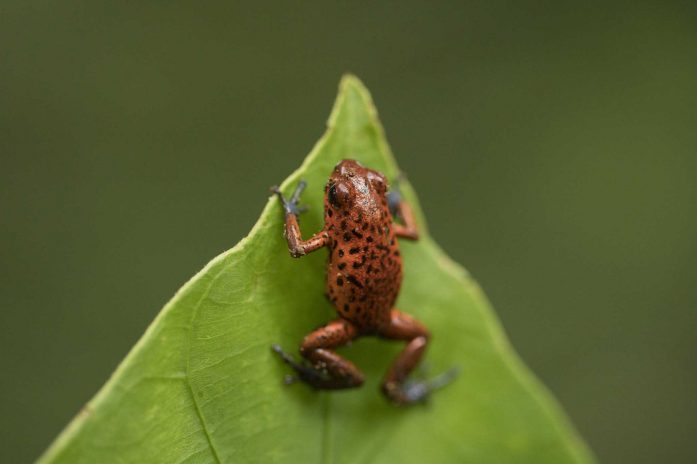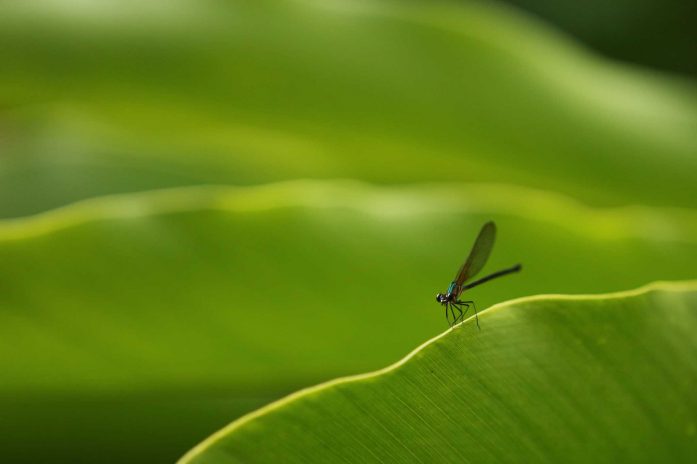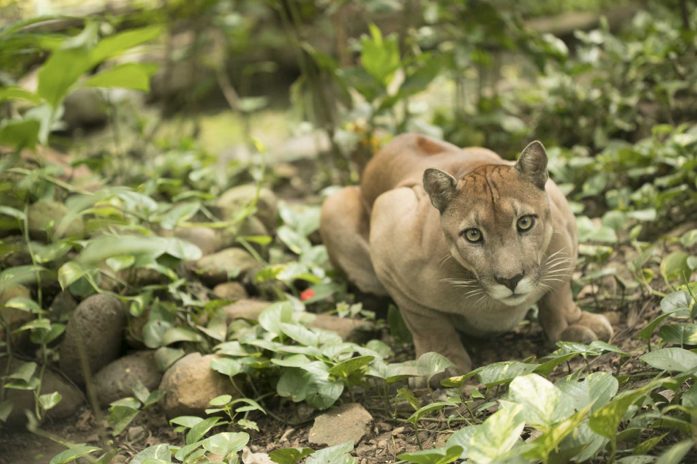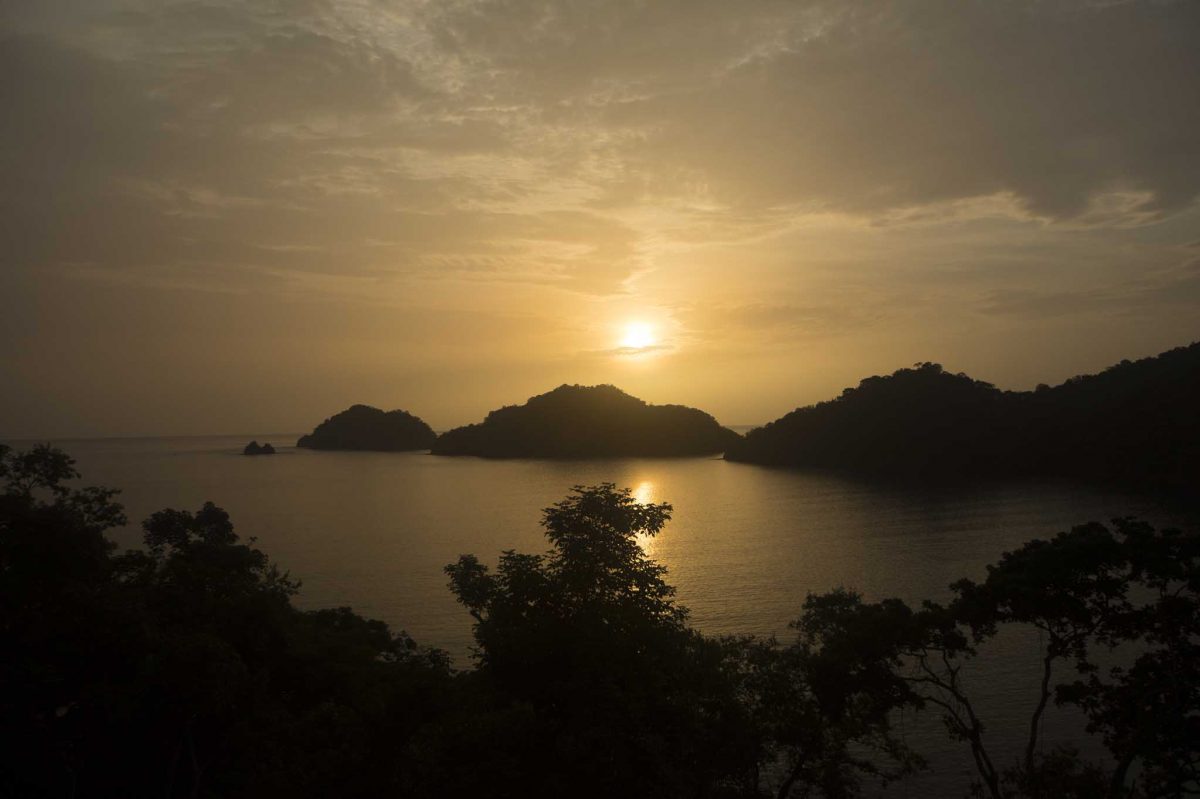 For the next stretch of this magnificent country-wide adventure take a scenic flight towards the lush Central Valley and the stunning forested valley of the Pacuare River. 
Feel the enchantment of raw nature at your spectacular riverside lodge, accessible only by raft or zipwire, nestled within 1.2 million acres of pristine protected rainforest. Wake up to an energising cup of locally grown coffee in the morning mist and fill your days with the exhilarating fun of white-water rafting, canyoning and canopy adventures. Heading out on twilight walks as the eerie evening action of the forest stirs into life, before candle lit dinners on the water's edge.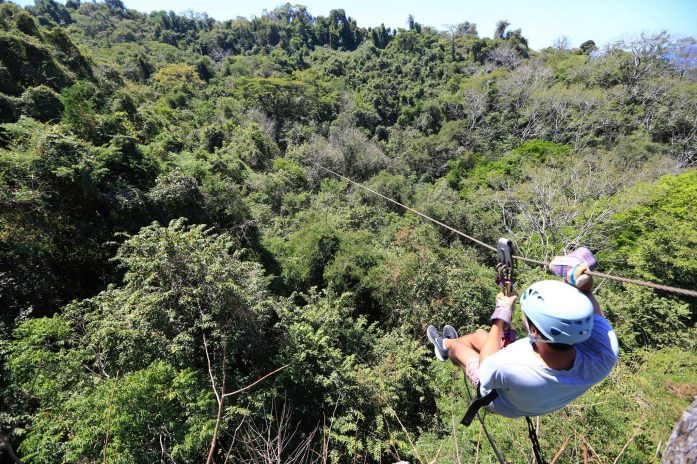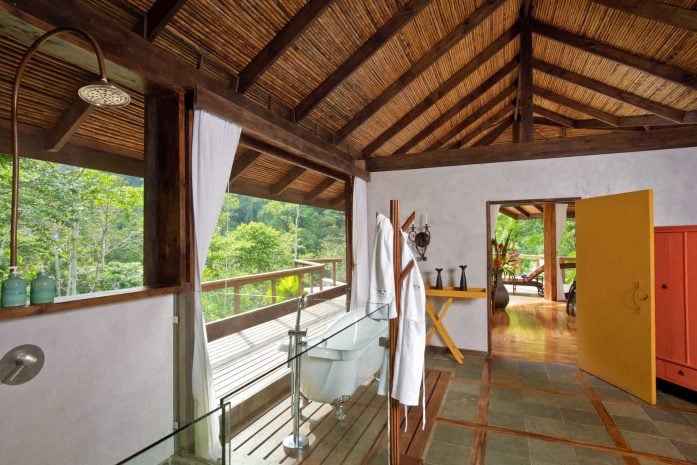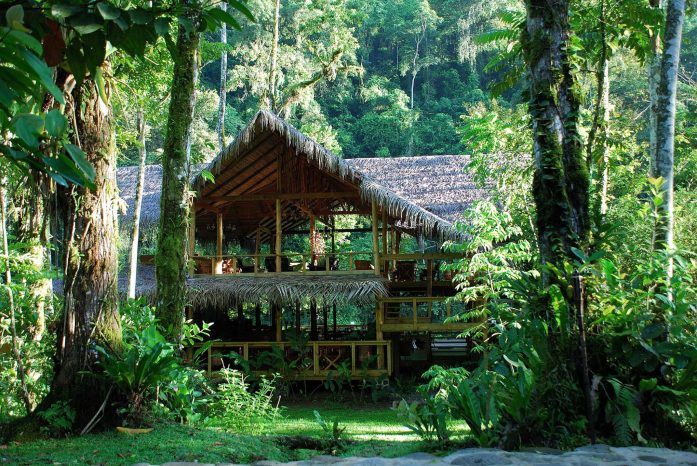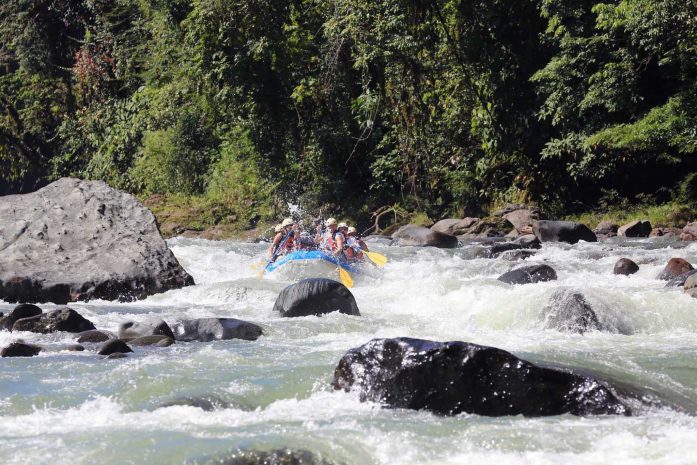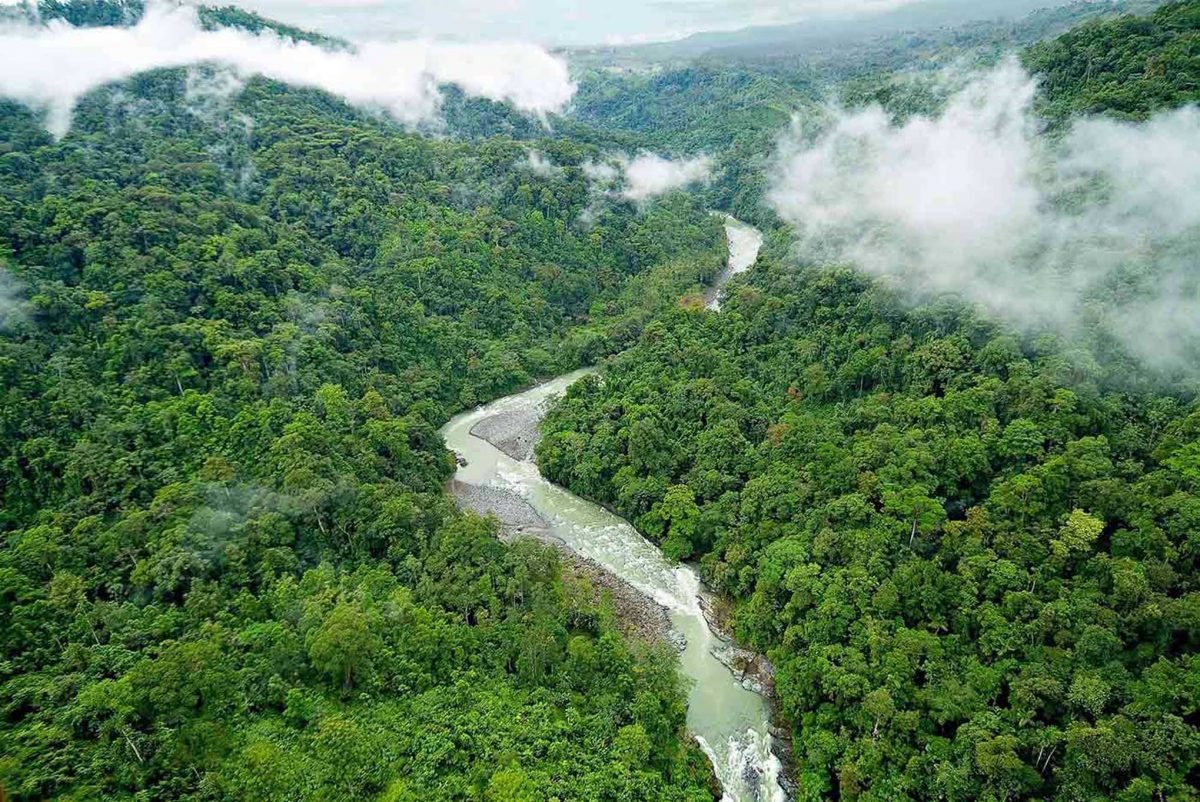 One final stop before your journey's close, the "Venice of Costa Rica". Quiet, freshwater canals and unexplored lagoons, connect to the sparkling Caribbean Sea to form another uniquely diverse ecosystem, home to a wonderful array of creatures including manatees, caimans, crocodiles, monkeys, toucans, sloths and jaguars. Hawksbill, loggerhead, green and leatherback turtles all come to nest along the pristine shoreline.
Across the country indigenous cultures continue to thrive, with communities practicing ancient traditions and speaking the language of their ancestors all integrating into — and existing alongside — a vibrant and cosmopolitan culture that is as invigorating as it is laid back, Pura Vida — literally, 'Pure Life', but used with many connotations– is Costa Rica's national motto. It is the essence of the country's spirit and the philosophy infused into almost every part of daily life here.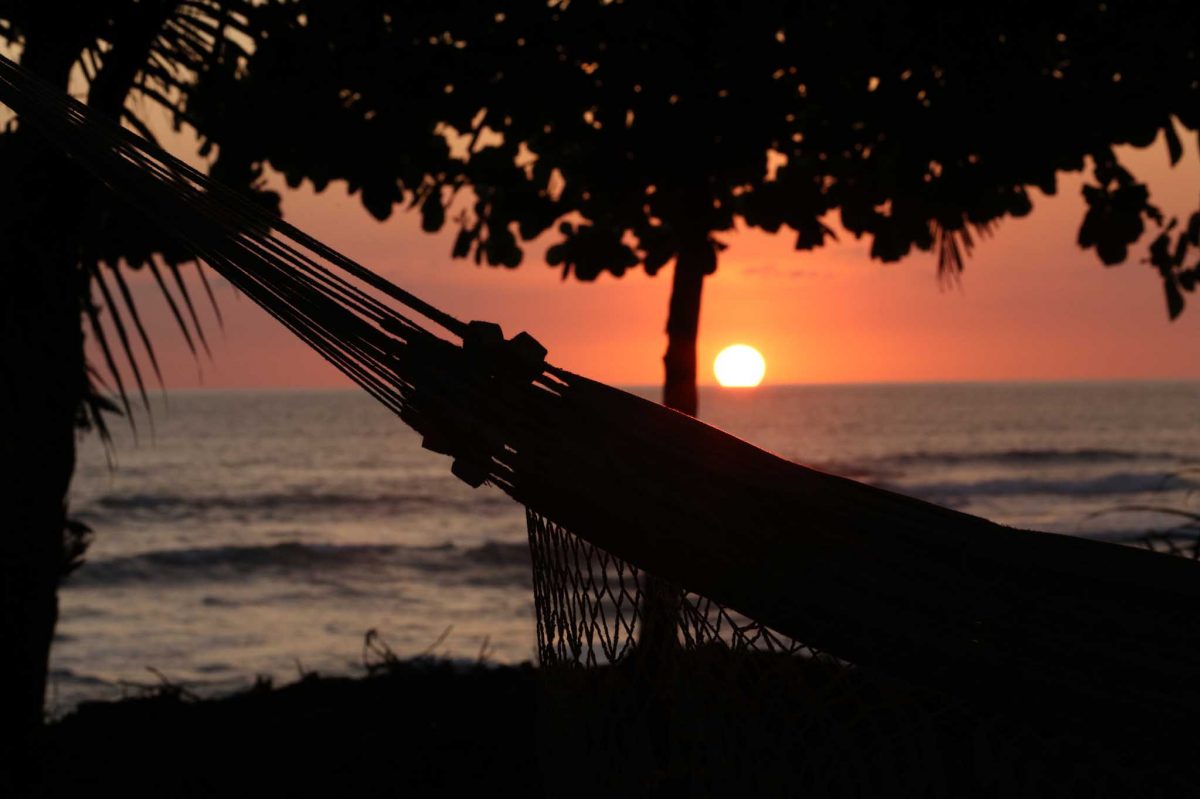 More stories from around the world
All elements are woven together with wondrous creativity, as each chapter of our magical journeys is told.
Expect elaborate theatrical events, wild escapades and eccentric characters…
Discover more stories