A secluded paradise to relax in isolation. A space to celebrate in style and utmost privacy. A canvas for us to bring your endless dreams and desires to life. 
Scattered throughout the world's most alluring tropical spaces, happening hotspots and remote refuges, a private island can deliver an array of experiences other than just separating you from the crowd.
Complemented by our exquisite attention to detail, here the full beam of our creativity shines directly on you and yours alone. 
Undiluted magic infuses your days and nights, allowing you to bask in considered care and attention as you kick back and enjoy the delights of paradise, all to yourself.
Gaze up at stars on untouched beaches, get mesmerised by hummingbirds, dive with turtles, sip on imaginative cocktails and live your own desert island castaway story, as the magic of the natural world comes alive around you. 
Here we have selected just five amongst our many favourite private island paradises around the world. Each with a unique offering and all perfectly set up to receive the most experienced and discerning of globetrotter.
It's important to note that, like any of life's finest acquisitions, true quality is a rarity, which means that time on these islands is in high demand. We always recommend booking well in advance to ensure you secure your preferred dates and to give us plenty of time to plan and create the unforgettable magic that will infuse your daily experiences.   
CASTAWAY IN THE CARIBBEAN
---
Postcard turquoise waters and rugged, unblemished coastlines. With secret bays and distant sandbars, the Caribbean islands offer a wonderful dichotomy of relaxation and adventure. And this exquisite private island paradise in the West Indies, every bit as opulent as it is laid-back, allows you the freedom to do as much as you please. Or as little. 
From the moment you arrive, Calivigny Island will be entirely yours to enjoy and discover. Your every wish, desire and dream will be catered for, plus of course, we will add plenty of magic, surprise, and delight.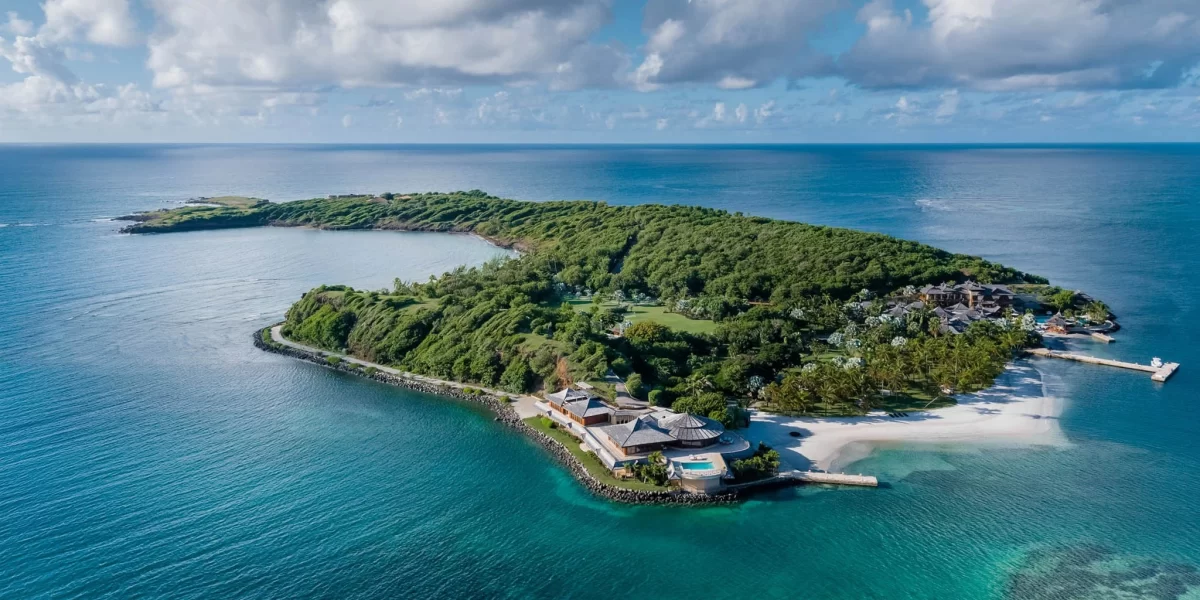 Sleeping up to 40 VIP guests, the French family-owned retreat boasts two huge luxury residences and three 2-bedroom beach cottages.  
The main residence is the Beach House, a majestic villa with 10 sumptuous suites, each complete with a lavish marble ensuite, first-class amenities, custom-designed furniture, and glorious views. An architectural masterpiece, the house combines French Colonial grandeur with effortless Balinese design. 
Styled under a more contemporary lens, the Overhang House features 8 chic bedrooms with large terraces and a world-class collection of modern art and sculptures.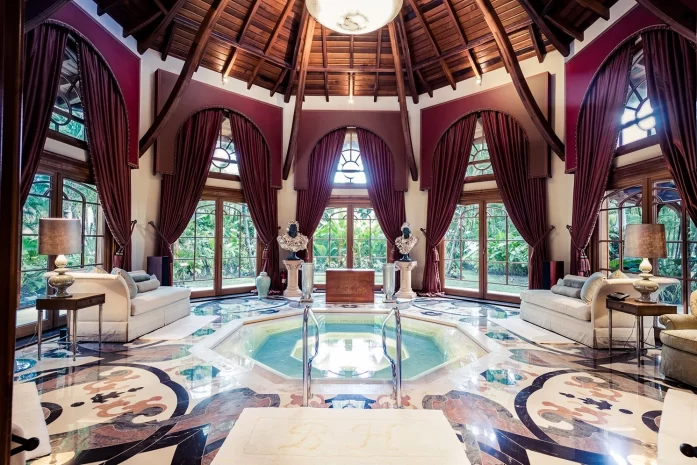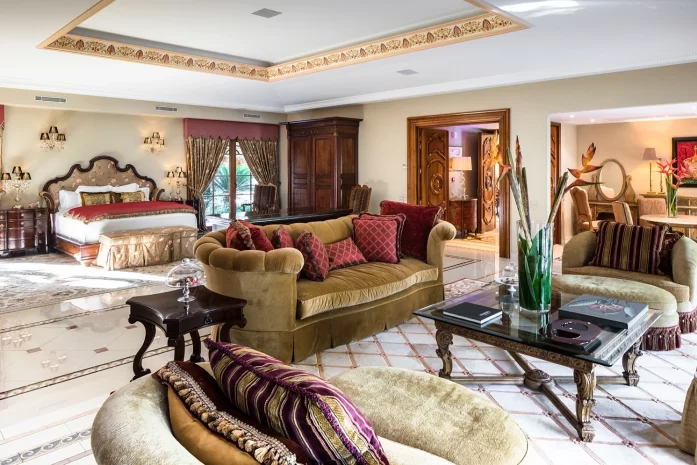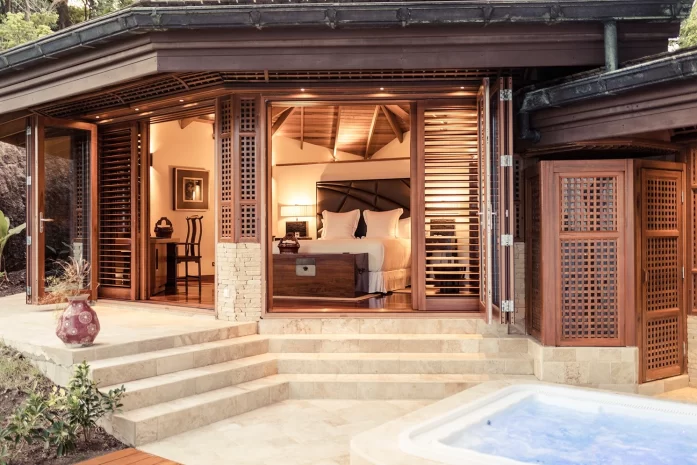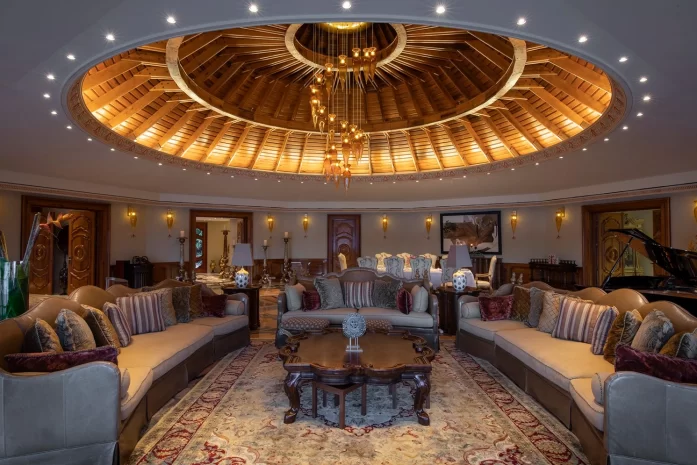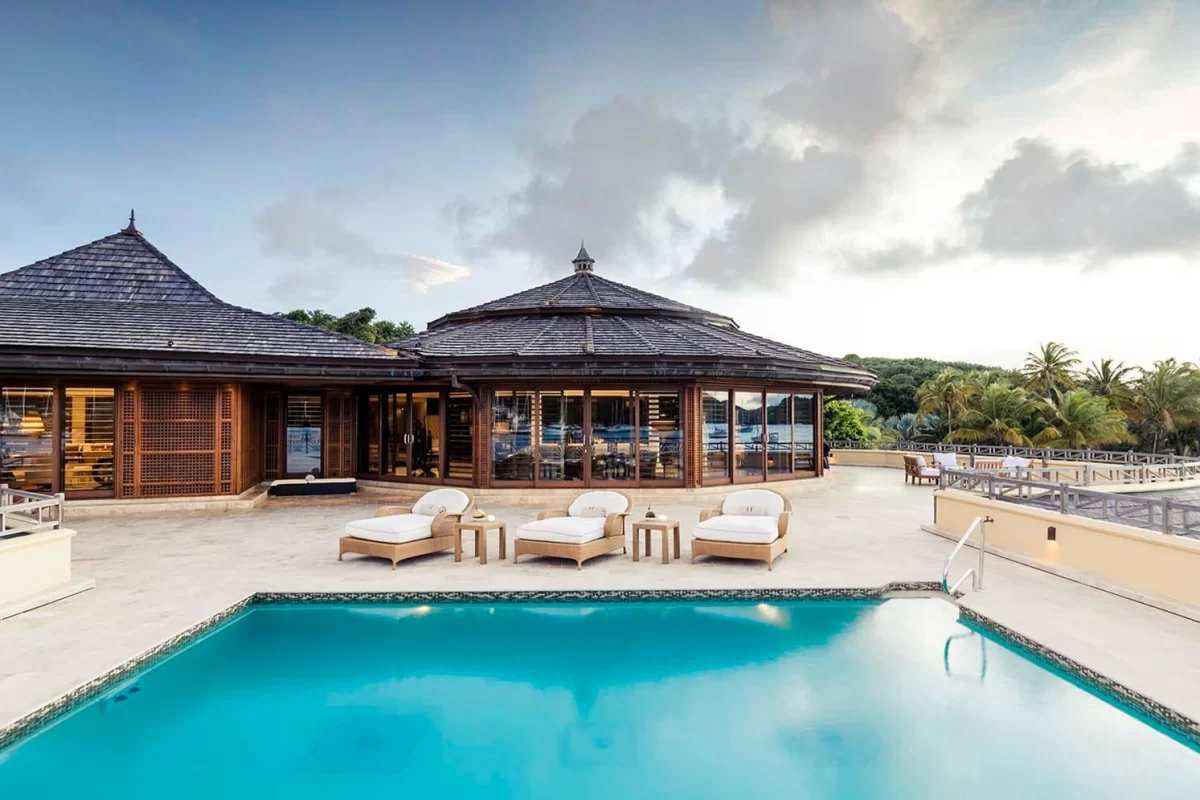 Explore clear, turquoise waters using the island's fleet of boats, including a 47-feet Intrepid and a 32-feet Boston Whaler, and an exceptional array of high-tech water sports, from jet skis to sea bobs, jet packs to fly boards, plus all the usual favourites. 
There is a full-sized, flood-lit tennis court with basketball hoops and a large, heated, freshwater swimming pool with a swim-up bar. Plus, a fully equipped, air-conditioned fitness centre with the latest weight-lifting machines, Pilates, yoga and cardiovascular equipment.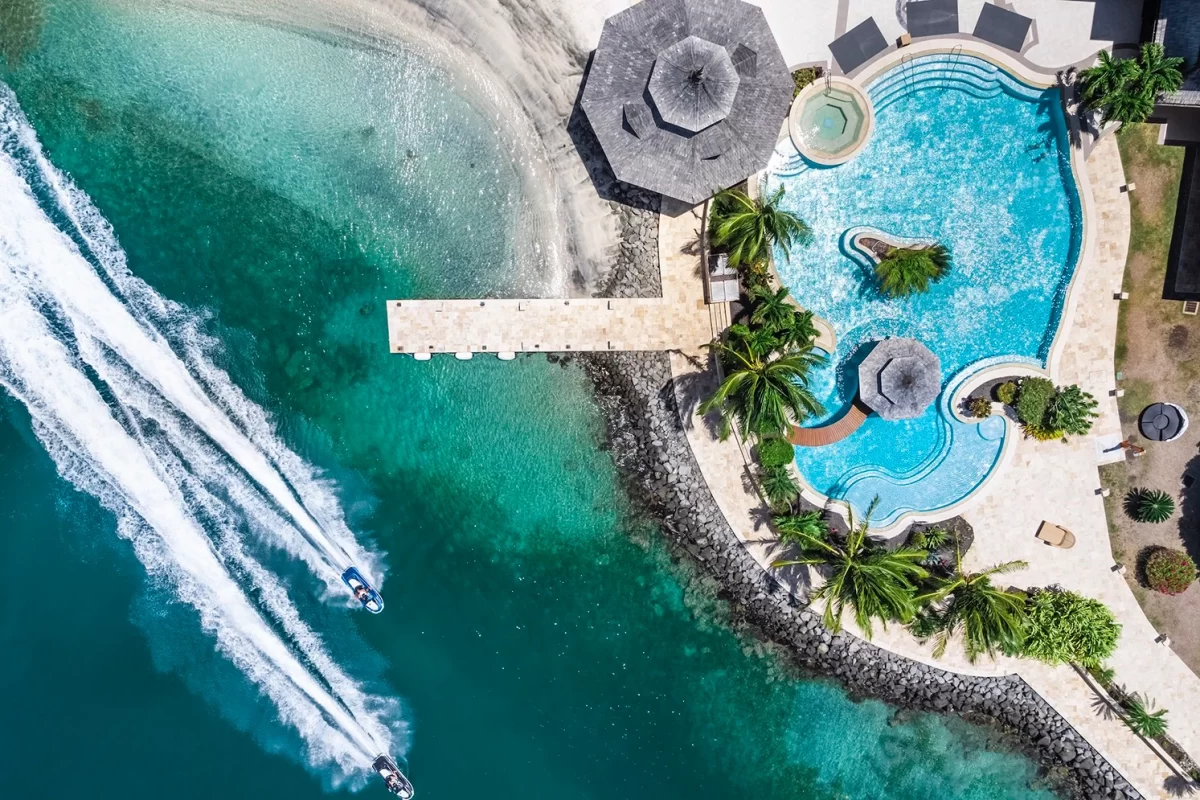 Depending on your group, we might set up an imaginative and curated version of the Olympic games for some energised fun and healthy competition. You may find yourself being serenaded by mermaids, or amid a swashbuckling adventure in search of buried treasure, with the wayward Pirates of the Caribbean to answer to! 
Just a short boat ride away, take forays onto the main island of Grenada and discover the enchanting hills and warm people in the 'Spice Isle' of the Caribbean.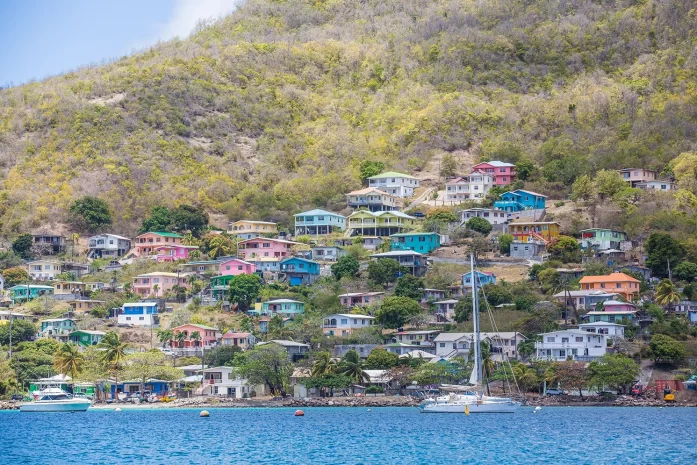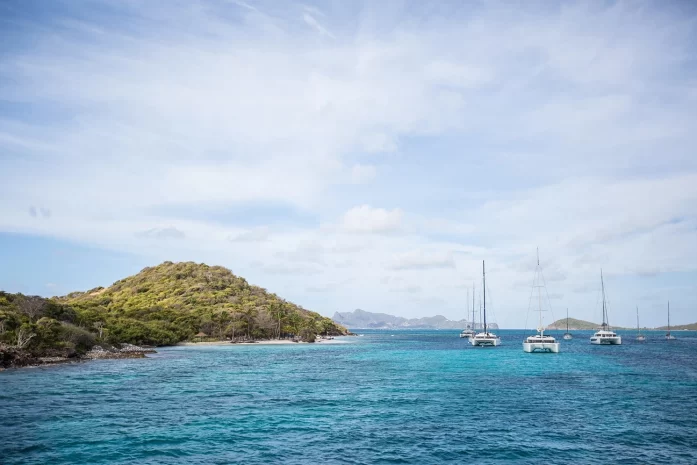 Famous for its harvests of nutmeg, cinnamon, cloves, and vanilla. This picture-perfect island has an unspoilt mountainous interior, white sand beaches, gushing waterfalls and lush mangroves, and a buzzy nightlife to boot. 
Blending French, African, Carib and Indian influences, the culture and cuisine here are divine. Literature, poetry and folktales—rooted in the population's African heritage—are important traditions for the local people, and an eclectic fusion of music and dance styles breathe energy into daily life.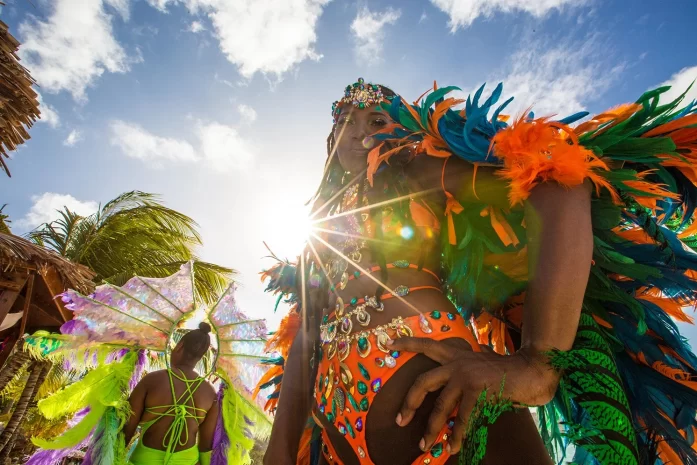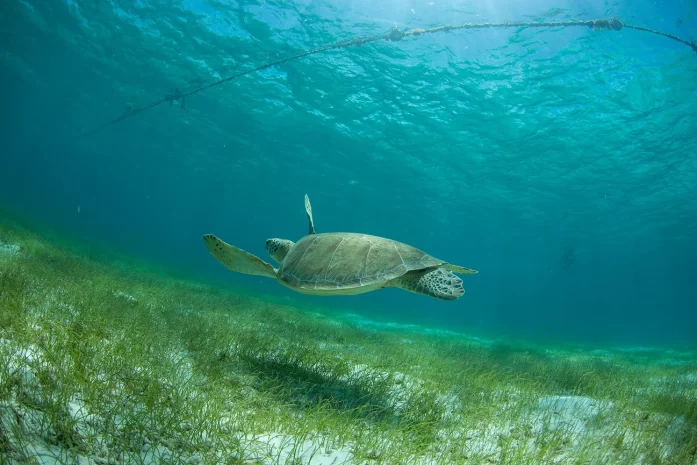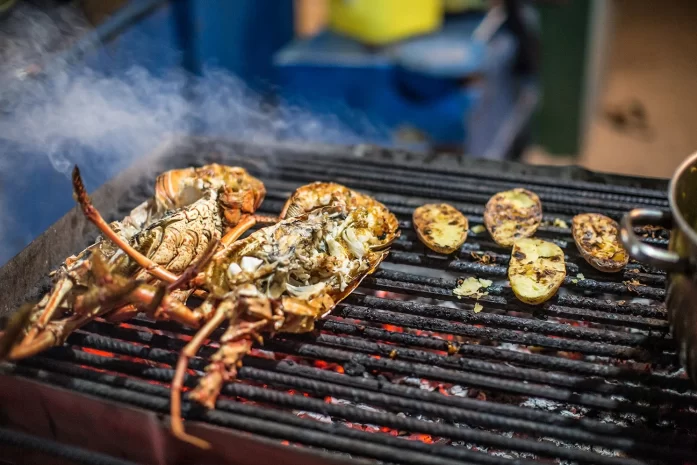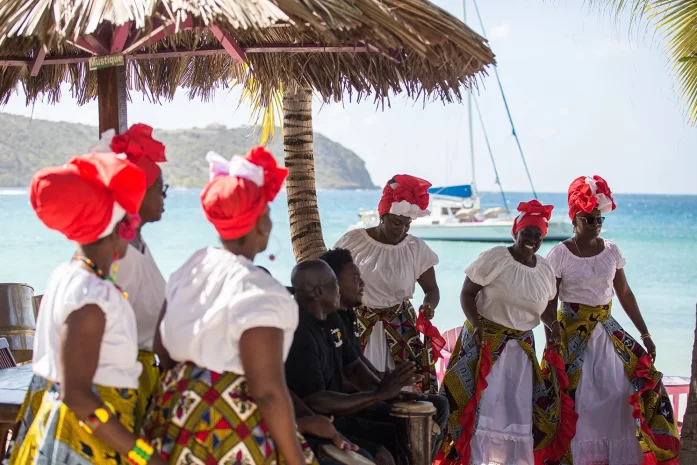 As one of the most authentic and pristine parts of the region, the island chain of the Grenadines is among our favourite Caribbean locations.
Nestled on the southernmost tip of the Antilles, this island is perfectly situated to explore nearby Trinidad & Tobago, sail north on an island-hopping sojourn through the Windward Islands, or fly west to the vibrant port city of Cartagena for a wonderful opportunity to immerse yourselves in a discovery of Colombia and South America.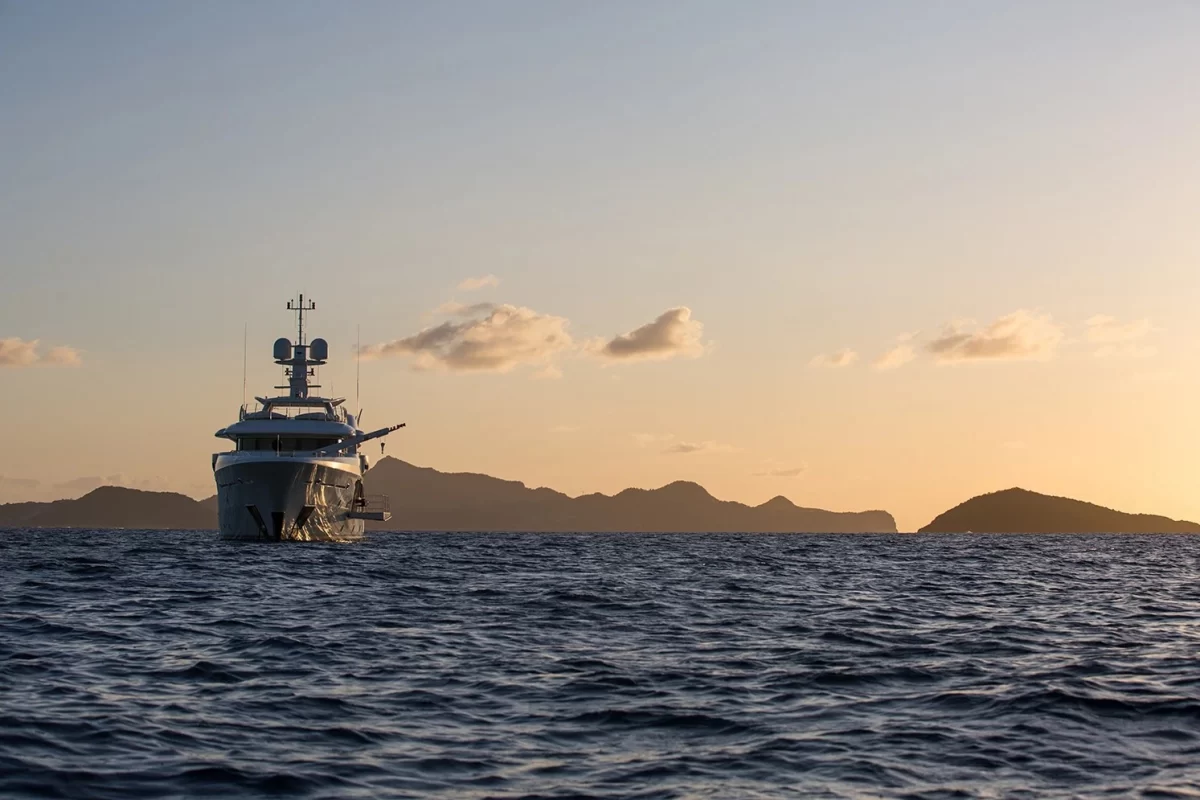 PARADISE IN THE PACIFIC
---
An exquisite atoll and dedicated nature sanctuary in the heart of the Pacific Ocean. Laying on the fringes of French Polynesia's lesser-known Tuamotu Atolls, Nukutepipi is a truly far-flung and remote paradise. 
A world apart from Bora Bora's glitz and glam, Tuamotus's tropical archipelago possesses an incomparable beauty; it is a graceful and fragile universe whose lushness is a gift of nature.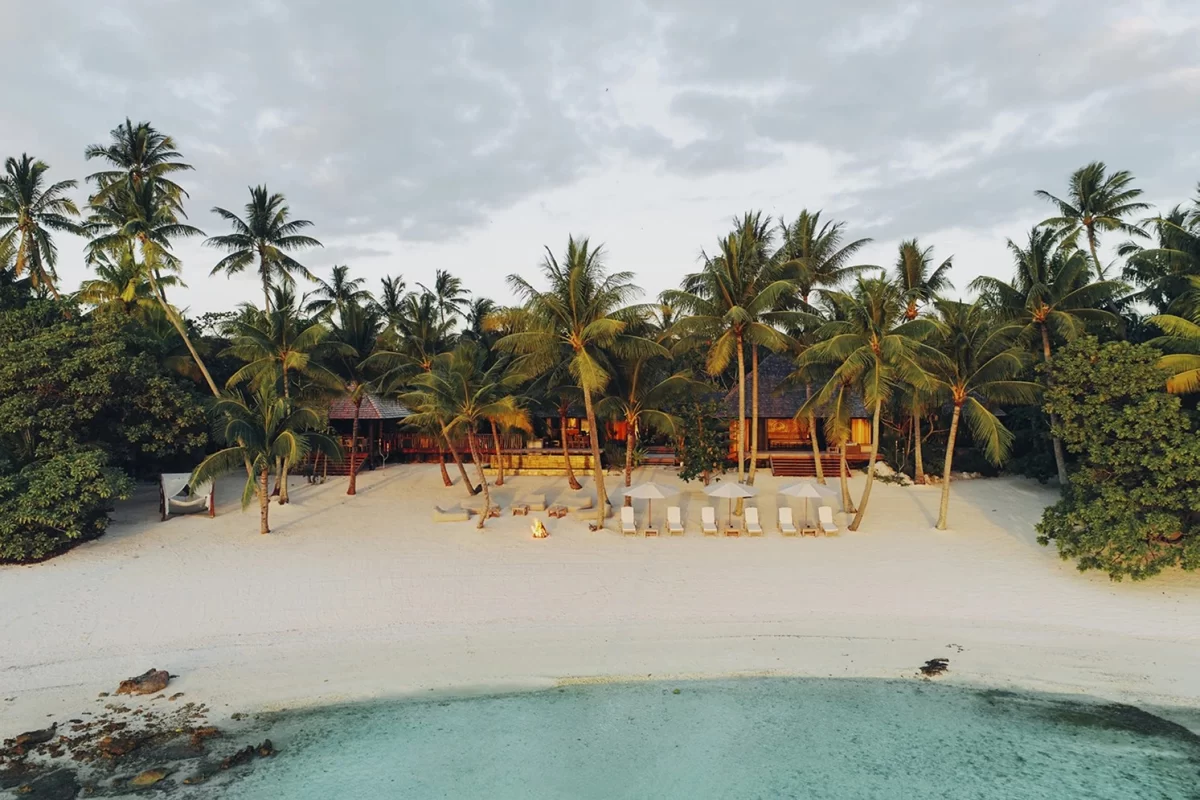 Reasonably plausible rumours of hidden gold and treasures have captured the excitement of many, and throughout the centuries these islands have attracted a string of hopeful explorers and fortune hunters. Though to little avail. 
However, the very real treasures of Nukutepipi's Atoll have also enticed settlers over the years and the island has changed through the hands of many enterprising owners. 
Exploited in the past for its bountiful mother of pearl, and cleared for plantations of coconut, the tiny atoll's true value as a natural paradise was realized in 1994 by a young Polynesian entrepreneur who acquired the island as a place to relax and spend time in harmony with nature. 
With Guy Laliberté – the co-founder of Cirque du Soleil – as its latest custodian, "Nuku" now exists as a respectful haven for its flora and fauna, with a fundamental goal to protect and improve the atoll's nature reserve and to honour the Polynesian cultural traditions to which the atoll belongs.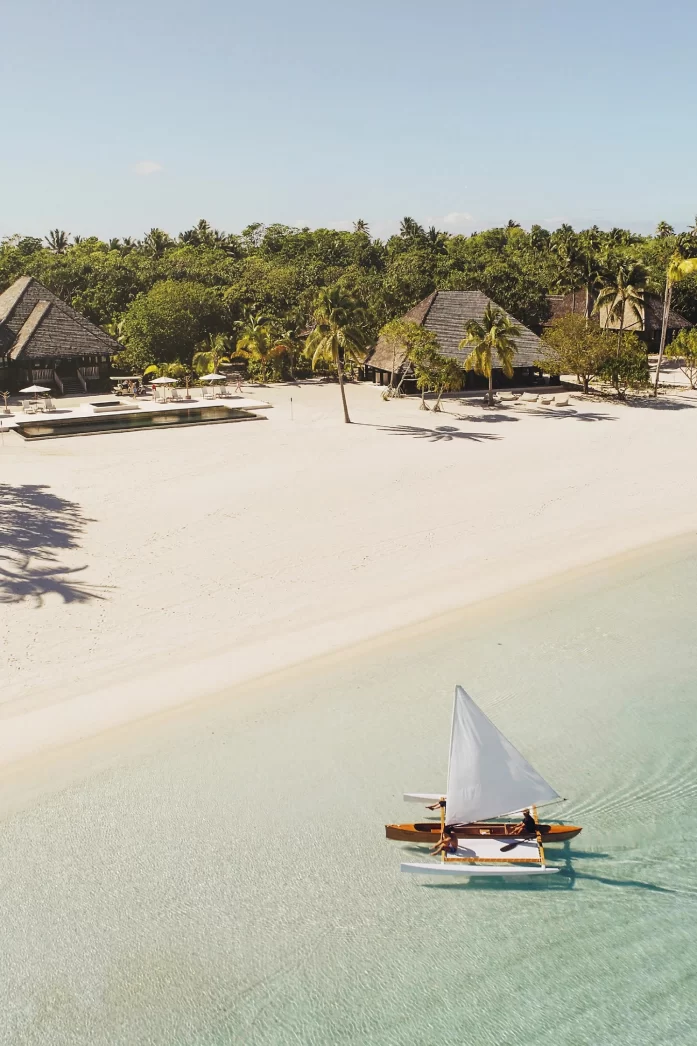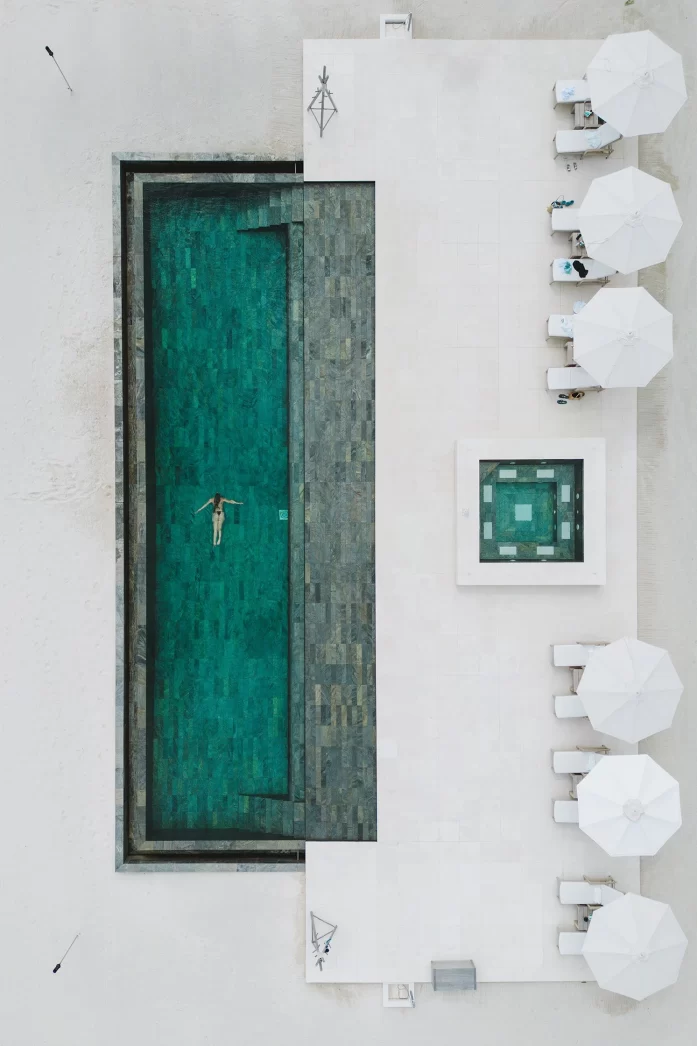 At just 5.6km sq., Nukutepipi is one of the smallest atolls in French Polynesia's Tuamotu archipelago and consists of one main island, an islet, and a fully enclosed lagoon. 
Yet despite its small size, the atoll is an important sanctuary for wildlife. Both coral islands are covered in both native and introduced vegetation, including one of the last remaining primary forests in the Tuamotus.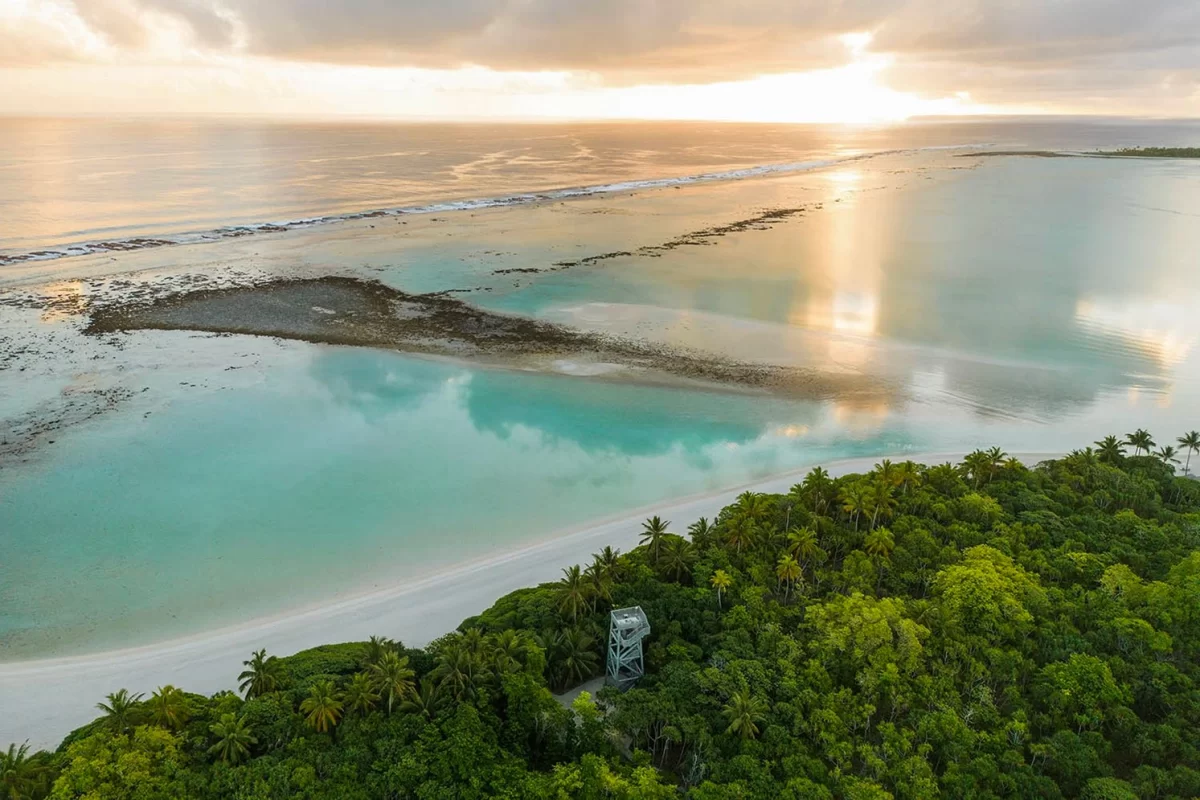 The shallow lagoon provides an excellent nursery for juvenile reef sharks, rays and turtles. On the atoll's ocean coast, the reef and outer slope form a protective oasis around the island, sheltering the beach from breaking waves, as well as housing an incredible diversity of colourful marine life. 
 Beyond the reef, the high seas of the Pacific Ocean are home to an incredible array of pelagic species. During the summer months, humpback whales arrive in French Polynesia's calm, shallow waters to breed and raise their calves, and orcas, dolphins, sharks, turtles, rays, tuna, and marlin are commonly encountered around Nukutepipi.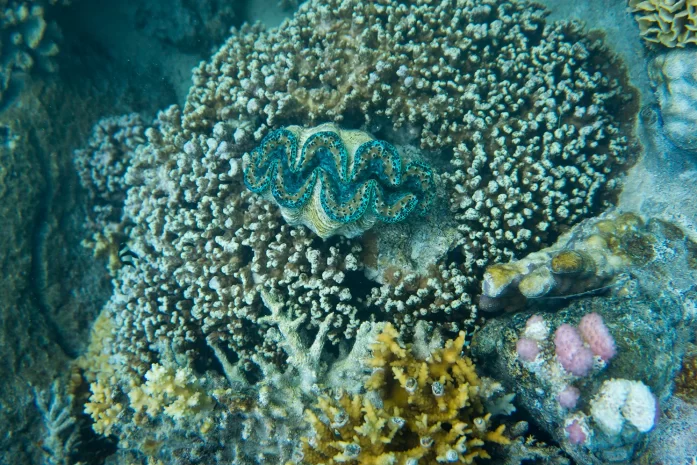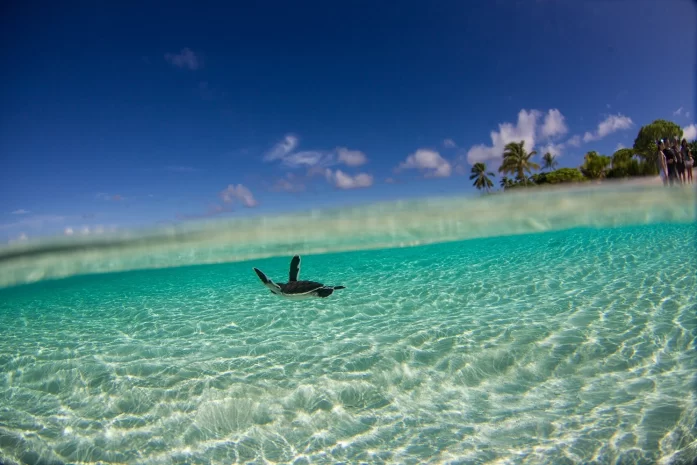 Sleeping more than 50 guests in full-service luxury accommodations with laidback interiors that embrace the elegant simplicity of natural materials, the island's villas and bungalows are every bit as enchanting as its environment. 
The huge 2-bedroom Master Residence, nestled seamlessly into the tropical vegetation, is a secluded paradise in itself. With views over the lagoon and infinity pool, a bar and kitchen, a living room, home cinema, office, two separate 1-bedroom bungalows, and plenty of indoor and outdoor space to entertain. 
Two large Junior Villas and 13 beautifully appointed bungalows are dotted along the lagoon shore, and at the heart of the property, the communal spaces include a lounge bar, restaurant, games room, cinema, infinity pool and hot tub.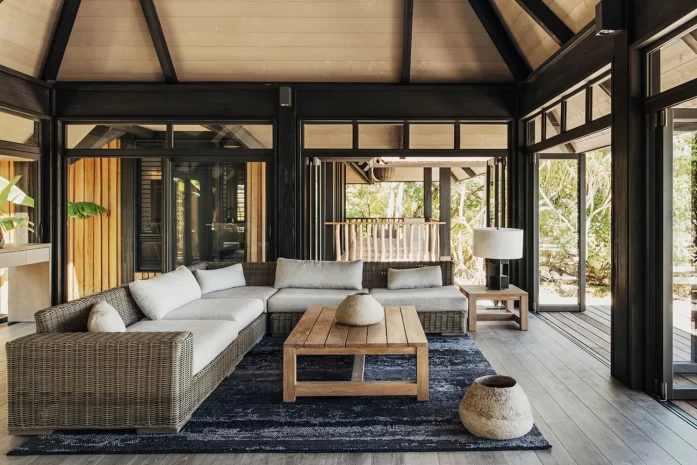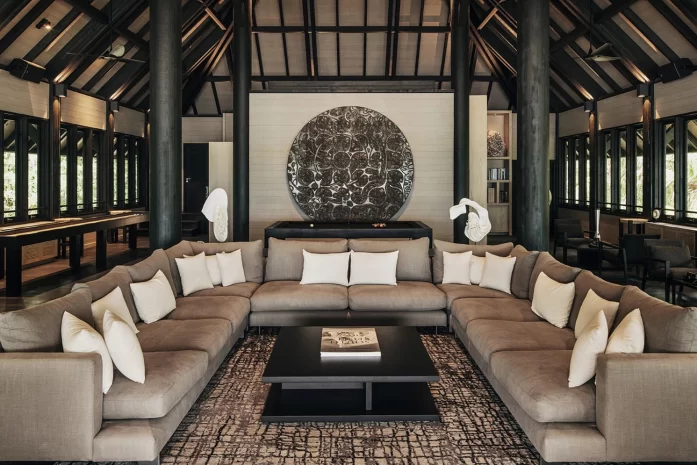 There's so much to do at Nukutepipi that listing each experience would be extensive. This is a billionaire's playground and thus comes with every water sport, toy, land activity and wellness feature you would expect. 
Certainly worthy of note are the Polynesian cultural activities that can take place. From Tahitian festivals, celebrations and dance classes to coconut palm braiding, Pareo dyeing, traditional outrigger canoeing and Polynesian hand-line fishing.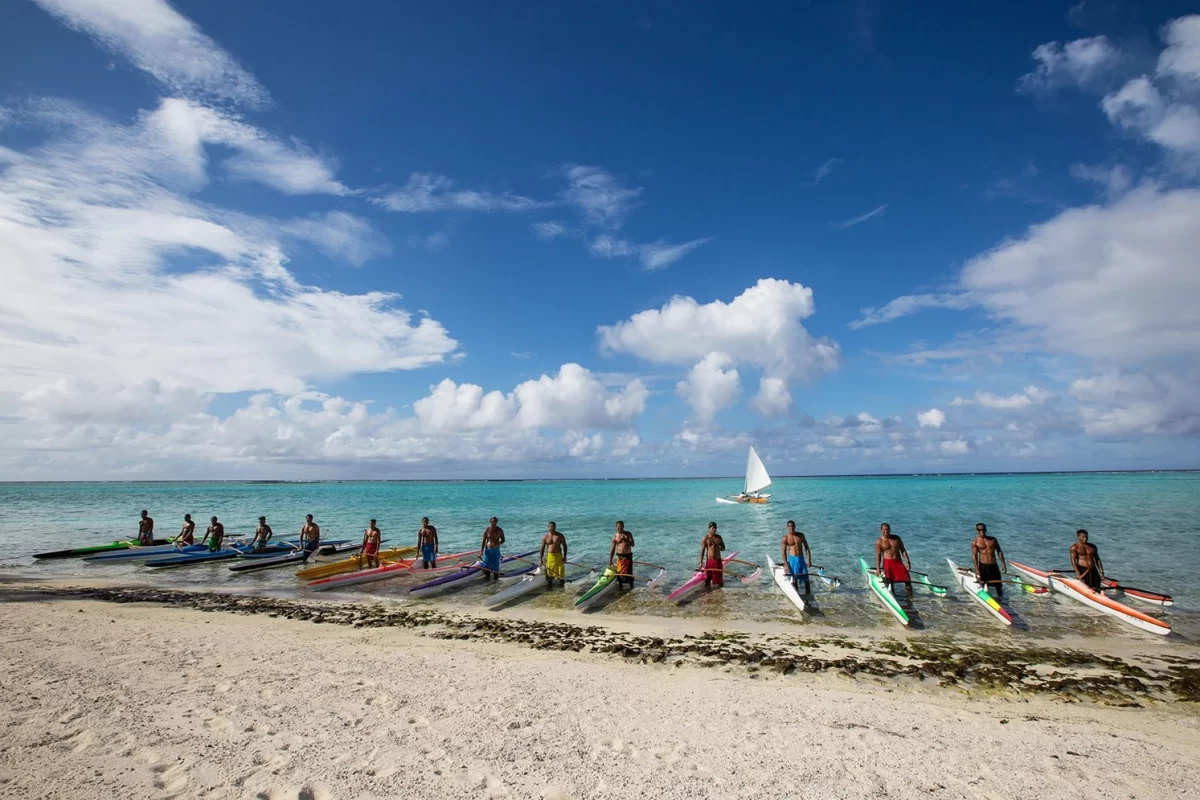 Whilst Nukutepipi is a standalone delight, this stunning island would make a perfect closing chapter to a far-flung adventure through French Polynesia's enticing archipelagos. 
Take a superyacht charter to discover the Society Islands, including Bora Bora, Mo'orea, Huahine, Raiatea, and Tahaa, where we will immerse you in the rich cultures and stunning beauty of the Pacific. 
From swooping around the volcanic peaks of Mo'orea on a dramatic helicopter flight to discovering candlelit dining tables set up on remote beaches, where Polynesian dancers entertain under a canopy of stars, these stunning islands are a true gem in the Pacific, offering equal parts sophisticated romance and high-octane adventure.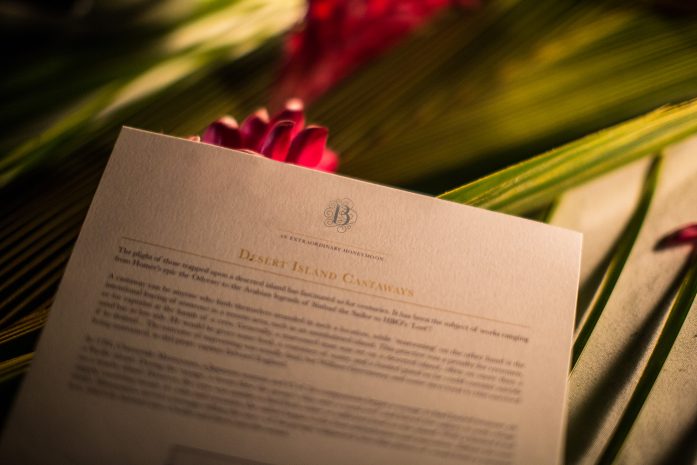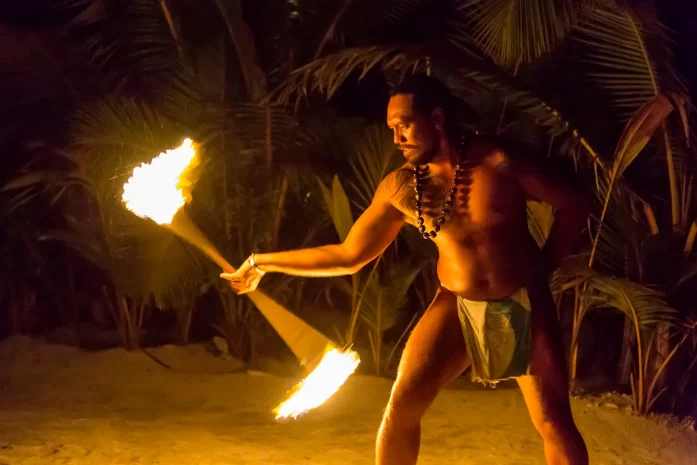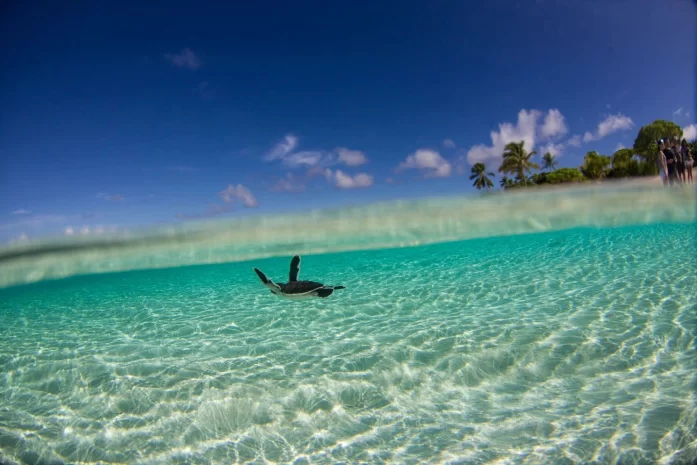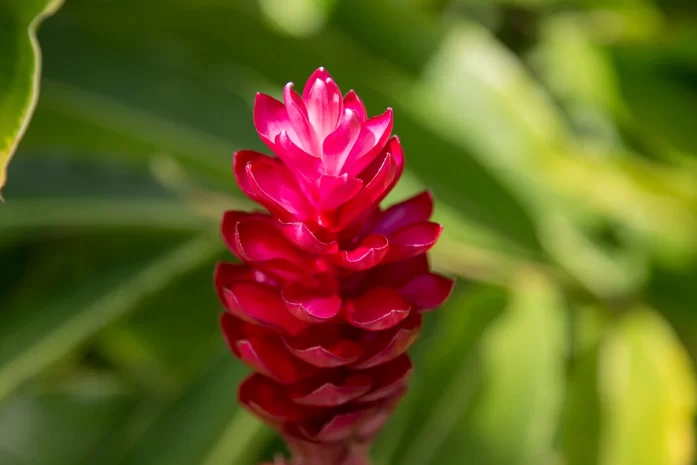 BLISS IN THE BALEARICS
---
The utmost in exclusivity and seclusion, just a short hop from some of the world's most legendary nightlife, Tagomago Island is a unique offering to even the most committed devotees of the Mediterranean jetset lifestyle.  
Privacy can be a rare commodity during the European summer months – a hidden jewel in a glistening chest of treasures – so to discover a completely private island, suitable for royalty and celebrity alike, is that rarest of finds.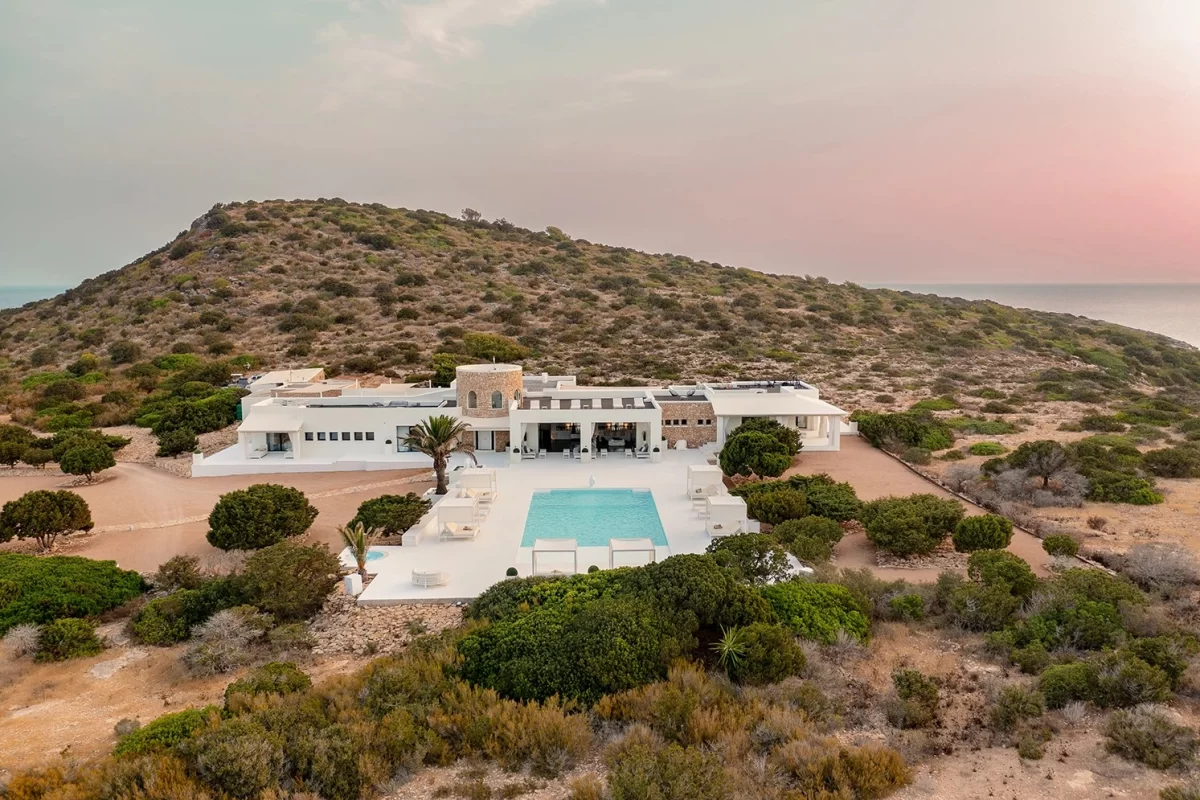 Just a few minutes by boat from the shores of buzzy Ibiza, this is 148 acres of pure secluded oasis, surrounded by the glittering Balearic Sea. 
With just five guest suites in the island's only villa, Tagomago is an ideal retreat to relax with a small group of family and friends, or for an ultra-private romantic hideaway.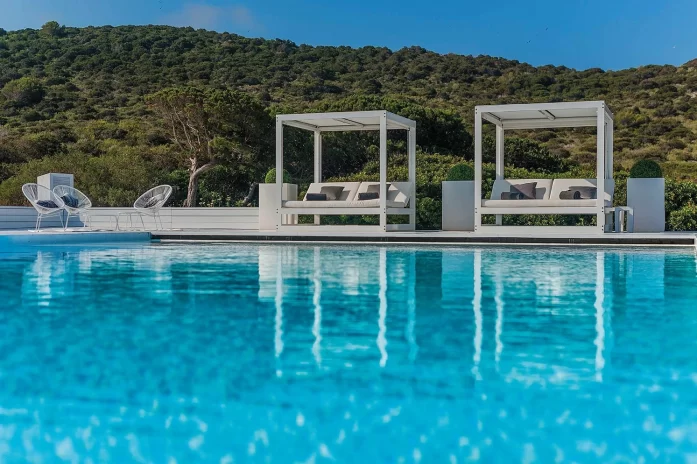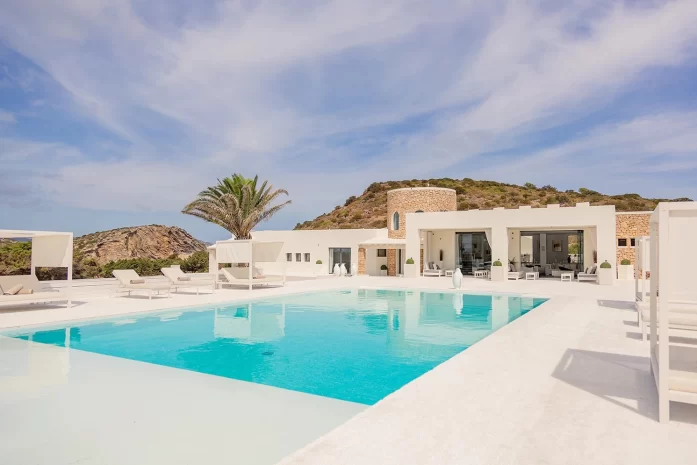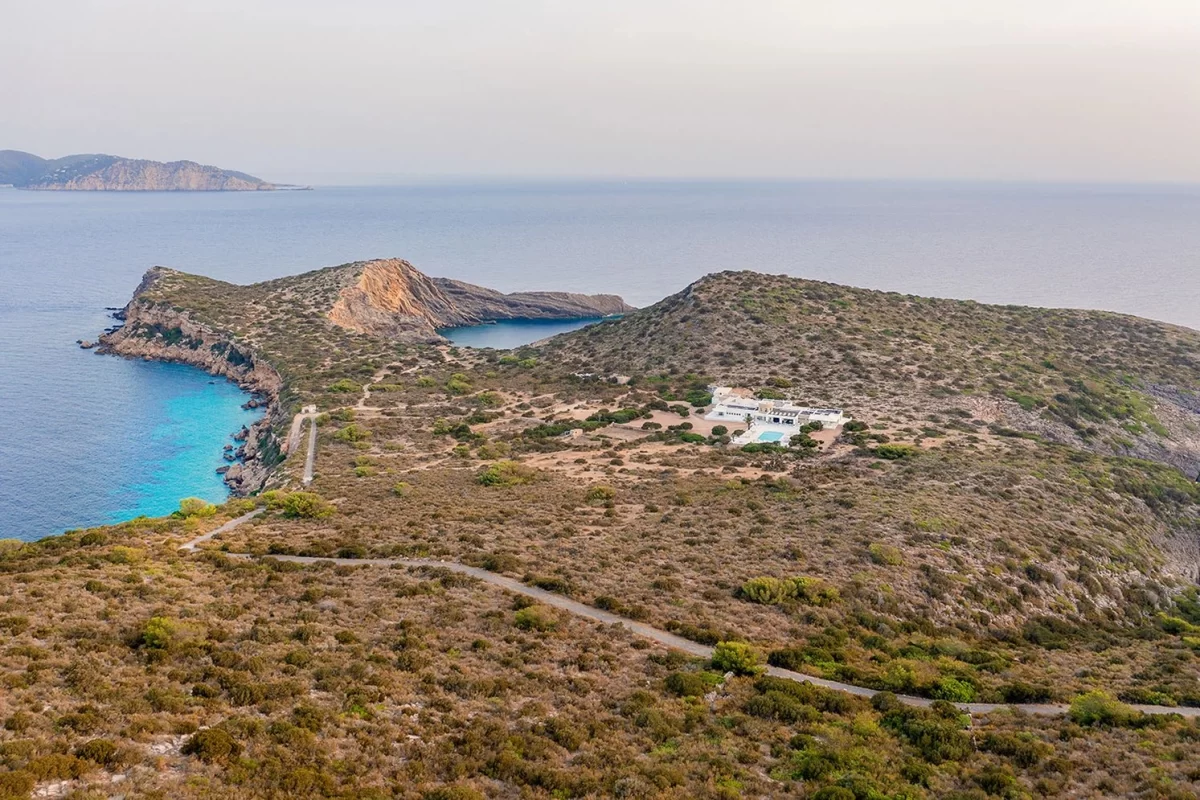 A sophisticated contemporary aesthetic runs throughout the villa, furnished and finished to the highest quality and decked out with state-of-the-art technologies. 
The exteriors suit their natural environment perfectly, combining traditional Finca-style stonework with ultra-sleek Spanish whitewashed terraces that catch the sun from dawn till dusk.

Each bright and airy suite has panoramic sea views and a lavish, spa-style en-suite complete with luxurious amenities.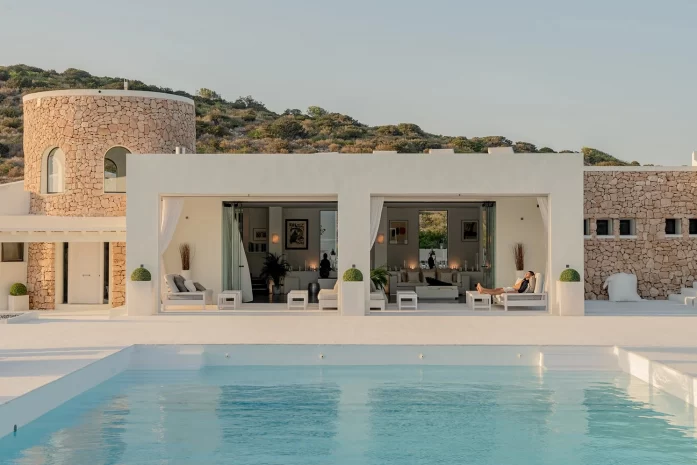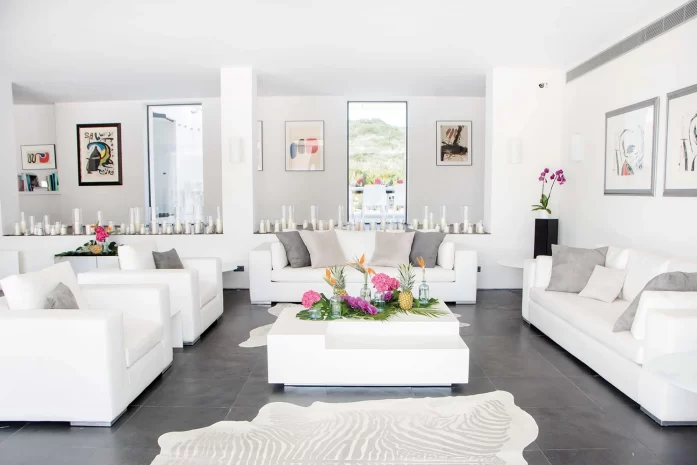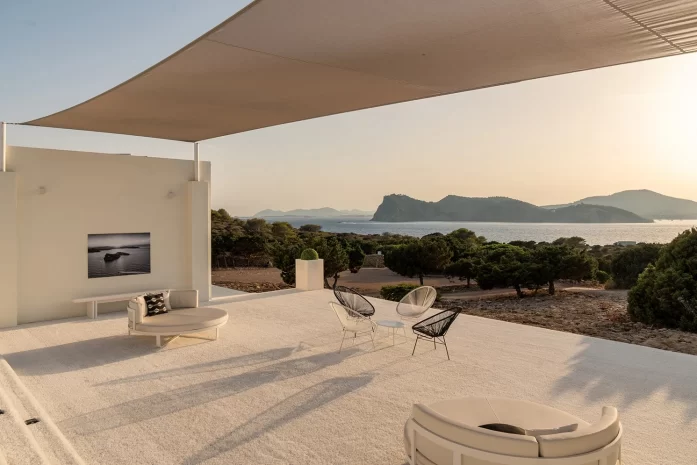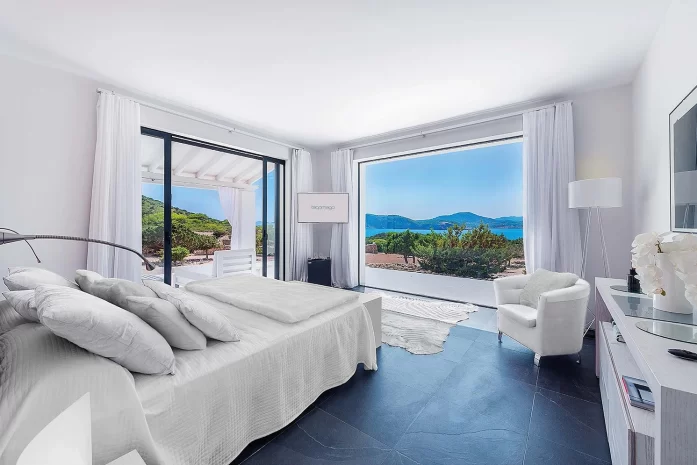 Once you've sufficiently immersed yourselves in mainland Ibiza's hedonistic nightlife, there's plenty of scope for hosting your own celebrations on the island. With large terraces for entertaining guests and a 7x8m pool, flanked by white linen-shrouded double bed cabanas, there's more than enough space to sprawl, relax and indulge. 
The villa is fully serviced by the discreet onsite team (staff quarters are situated in an outhouse), including a dedicated concierge, private chefs, butlers, and of course, Based On A True Story's expert facilitation team who will bring your fiesta fantasies to life. 
The island offers up its own private jetty, mooring and private helicopter for those arriving by yacht. Or if jetting into Ibiza, crossings can be made on a beautiful 33m Mangusta motor yacht.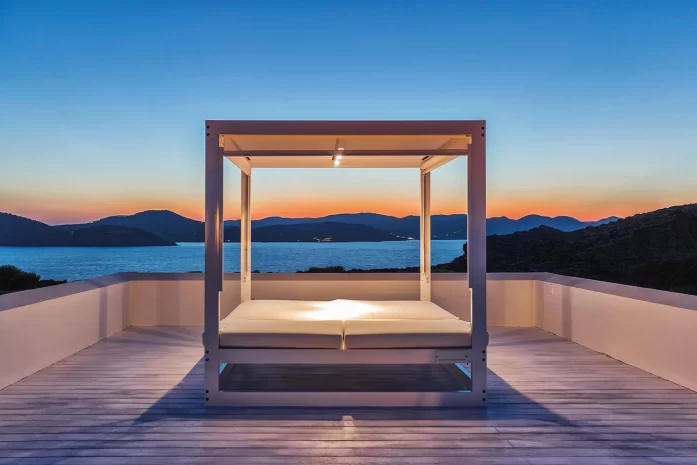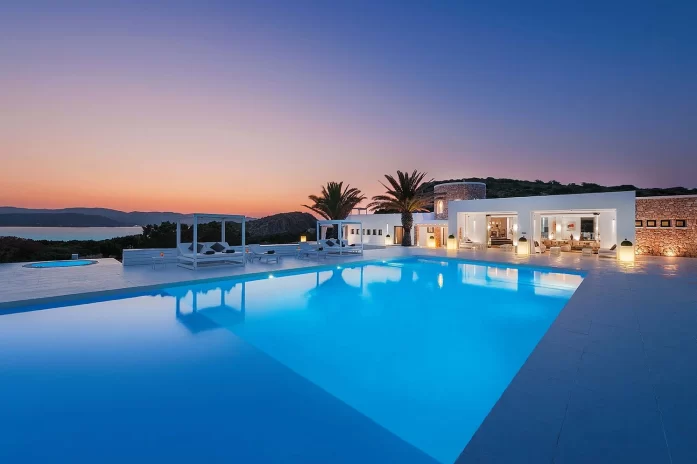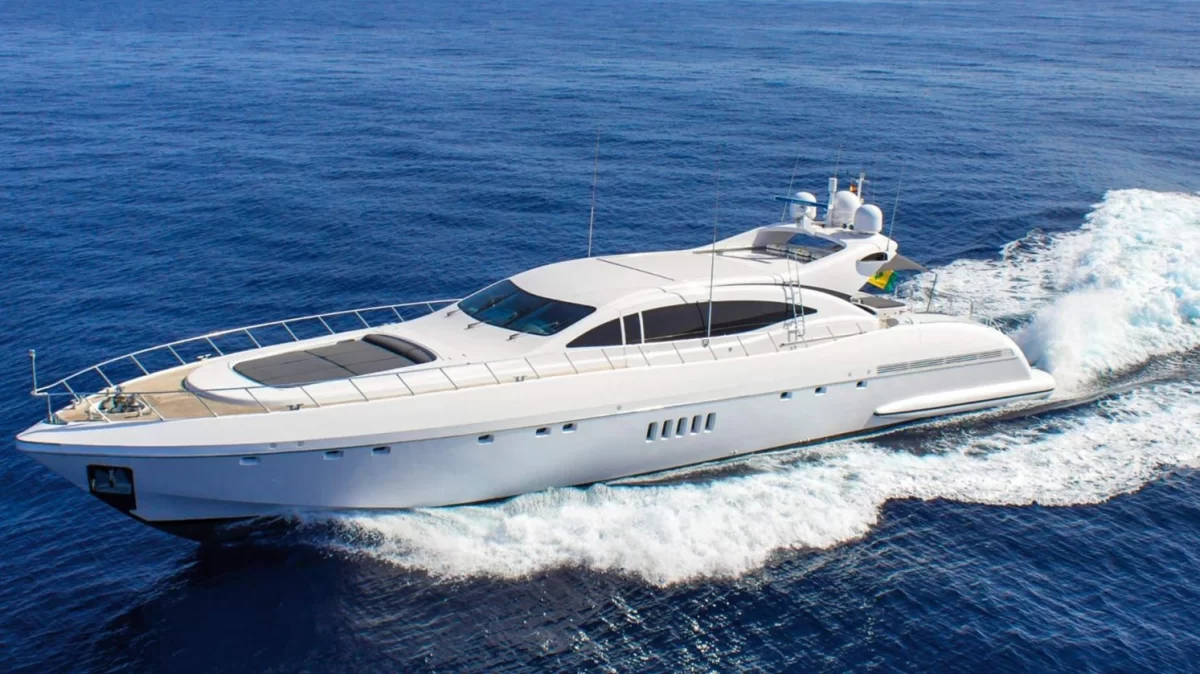 As much as this is a haven for extraordinary and extravagant celebrations, it is also a perfect retreat for rest, reflection and relaxation. Unwind in the outdoor Jacuzzi, take yoga classes on the deck, and enjoy sunset nature walks up to the island's lighthouse. 
Go diving or snorkelling in the clear Med Sea and swim past shoals of barracuda and damselfish, perhaps encountering a loggerhead turtle or pod of curious bottlenose dolphins.
Sail between the Balearic islands on a beautiful superyacht. Play on jet skis, water skis and wakeboards, or simply chill out with a barbeque and good vibes as the warm sun dips below the horizon.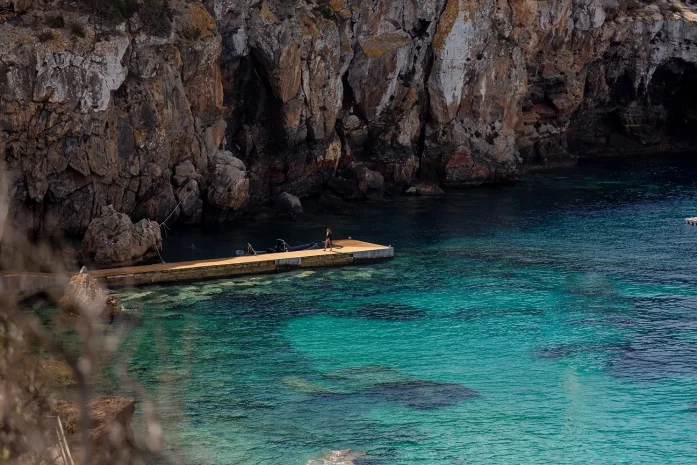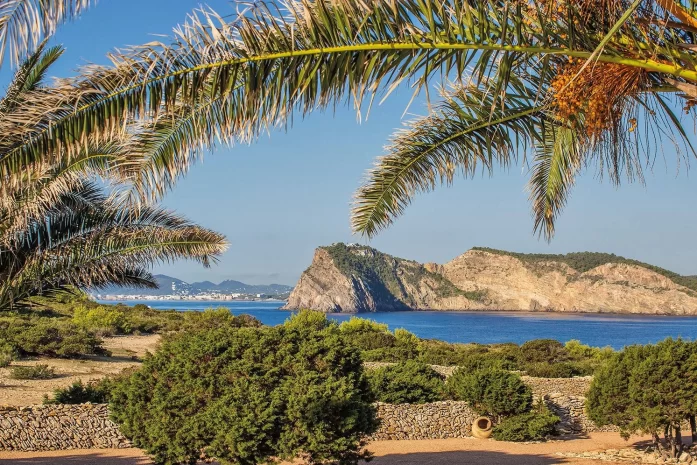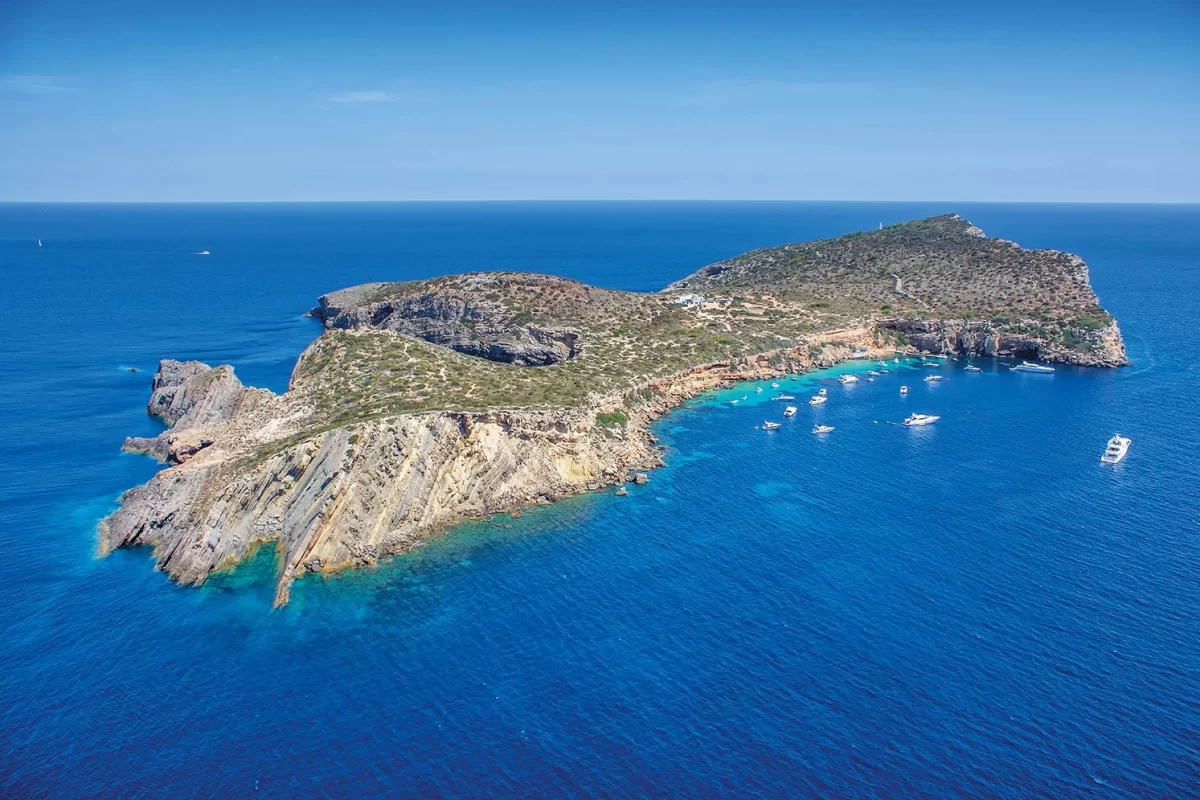 FAMILY FUN IN FIJI
---
133 islands, each fringed with coral reefs and white-sand beaches, and lapped by warm azure waters, Fiji conjures up perhaps the quintessential vision of a private island paradise. 
Laucala is without doubt one of the world's top private island resorts and, arriving there to a warm welcome serenade with song, dance and flower garlands, it is easy to understand why… 
A truly special gem in the Fijian archipelago, this is the perfect place to end an exciting adventure through Oceania. To settle into the pace of 'Fiji time'—which has no parallels with normal time at all—relax, slow down, kick back and enjoy…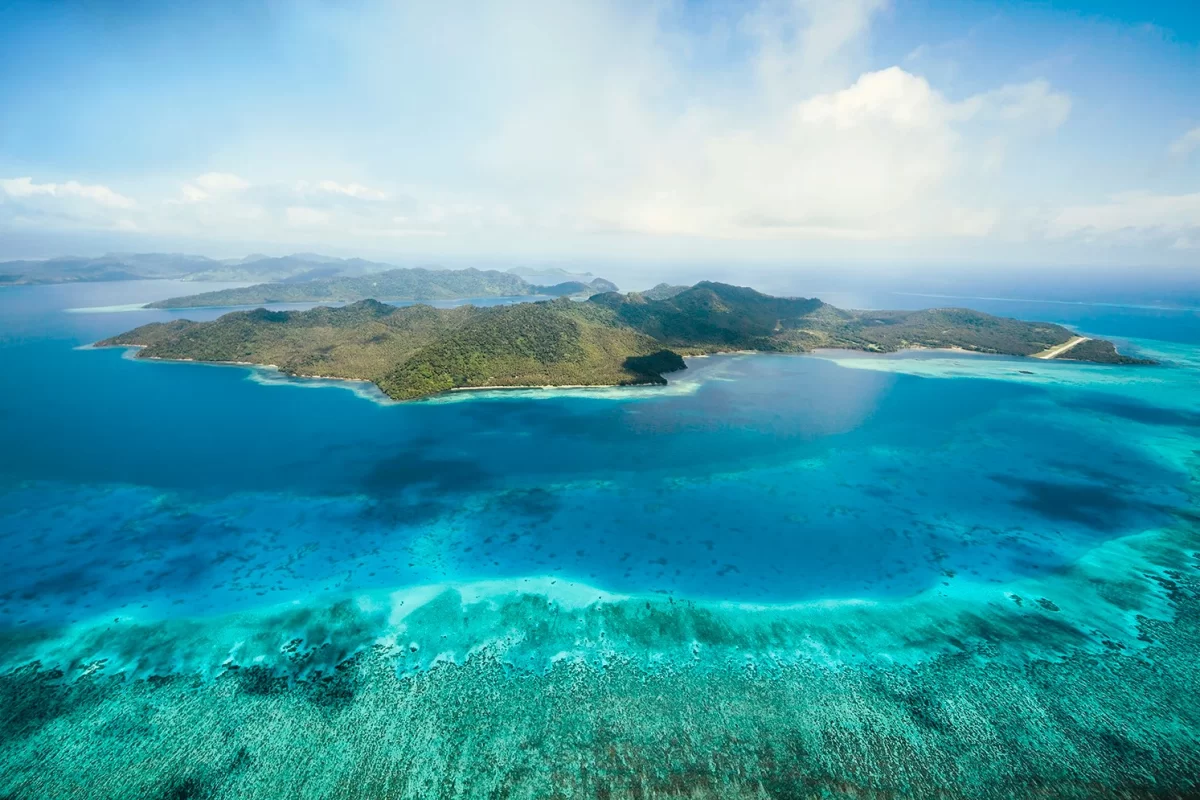 Set within 3,500 acres of stunning natural beauty, the 25 residences are spread across private beaches, above dazzling turquoise lagoons, atop hilltop coconut plantations, and against a backdrop of lush, green jungle. All of which are designed in perfect harmony with Fiji's extraordinary natural environments. 
The scale of this island is a huge draw for large families. Each tropical accommodation is spacious enough to feel like a completely secluded sanctuary and the large communal areas are perfect for enjoying magical moments all together. Plus, there are an abundance of activities – many more than could be done in just one visit!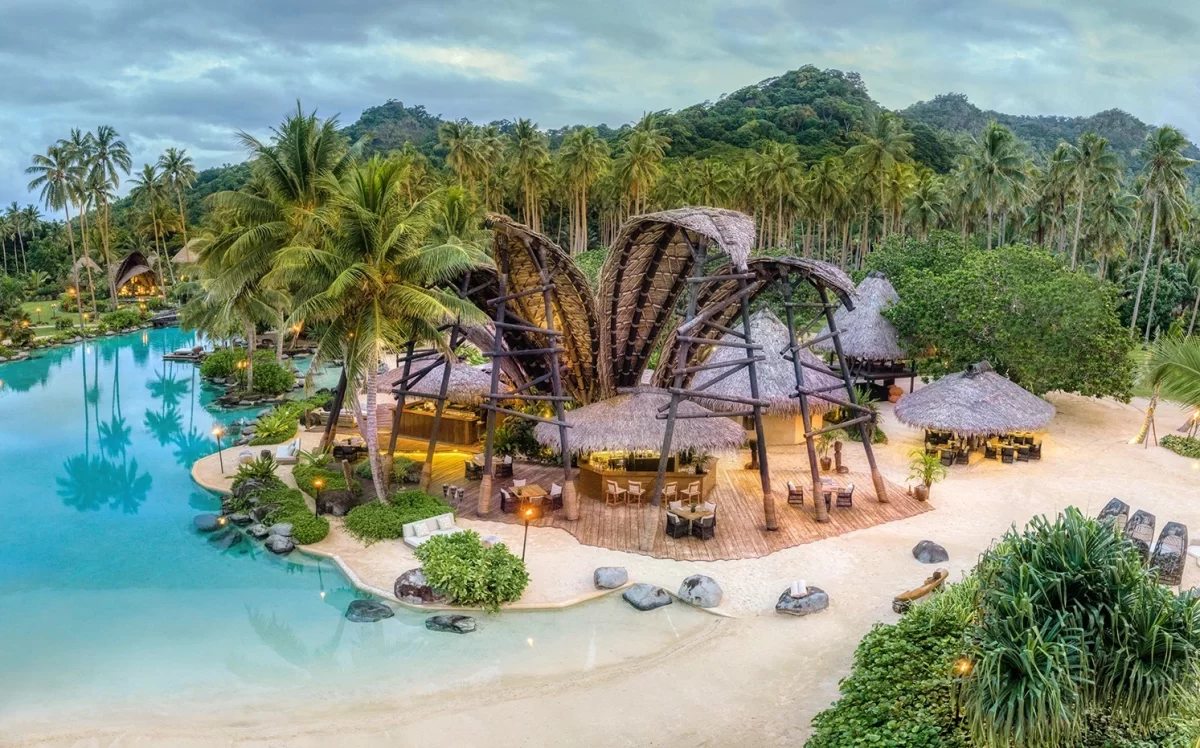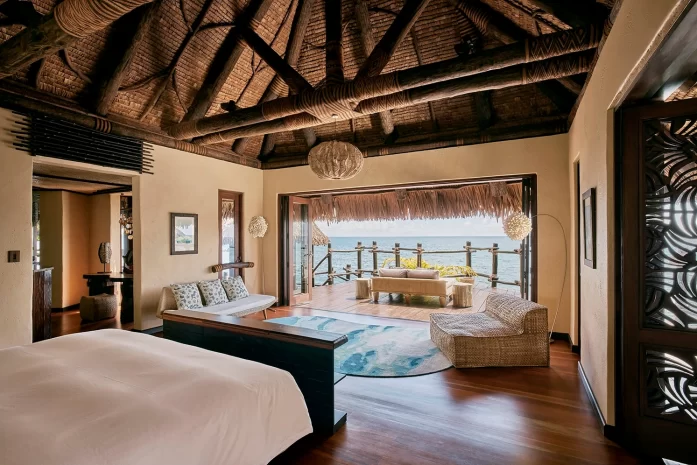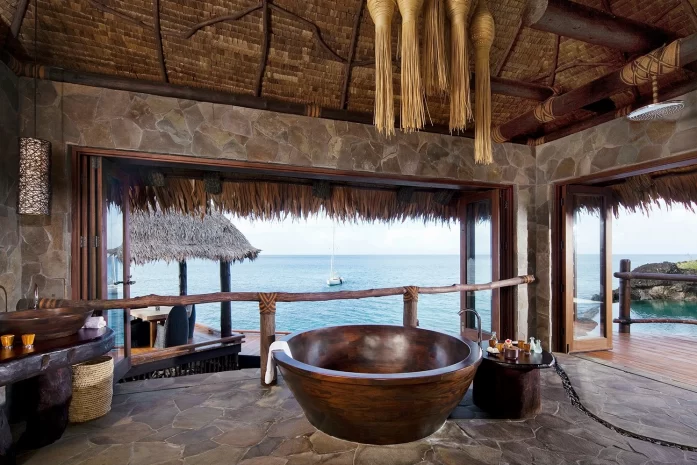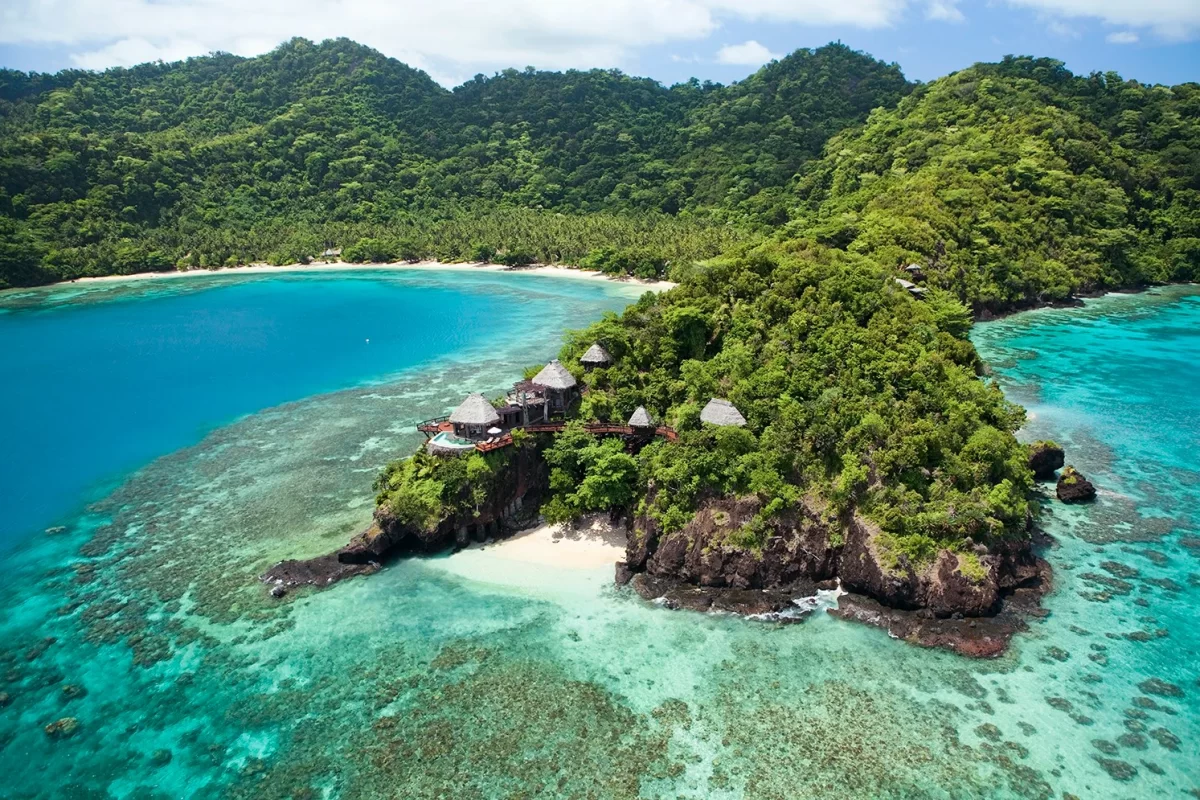 There is a collection of five restaurants and bars, offering everything from beachside barbecues to fine dining. Almost all the produce used is from the island, including homegrown fruits and vegetables, free-range poultry, beef and lamb, island honey and bottled volcanic mineral water. 
Each culinary experience has been designed around the core values of health, well-being, and self-sustainability, as well as, of course, flavour.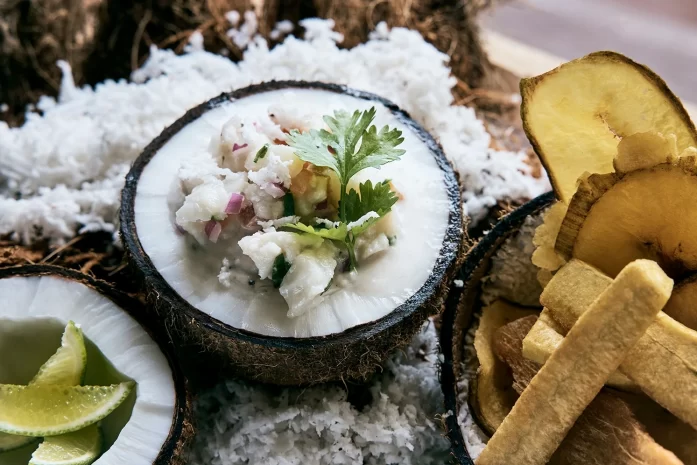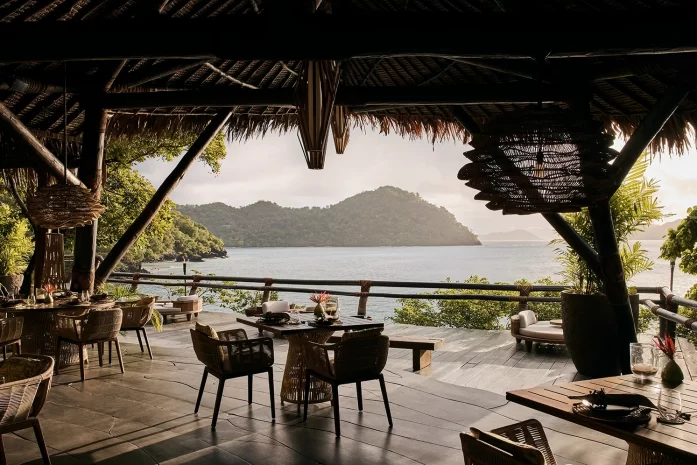 During your time at Laucala, you'll discover a variety of breathtaking locations to celebrate in style. From surprise picnics on the island to private set-ups by enchanting waterfalls. Informal and casual, torch or candle-lit, all under one of the greatest starry skies you could ever imagine.
Whether you prefer to spend days pitching along the 18-hole golf course, fishing, diving, sailing, horseback riding or relaxing in the hilltop COMO Shambhala spa, every moment will be wonderfully enhanced with our special creative touches.
Combine with an adventure in New Zealand or through the archipelagos of Melanesia and Polynesia. There's also lots to discover in the local area, from verdant Taveuni to one of Fiji's many uninhabited islands, where you can play castaway for a day.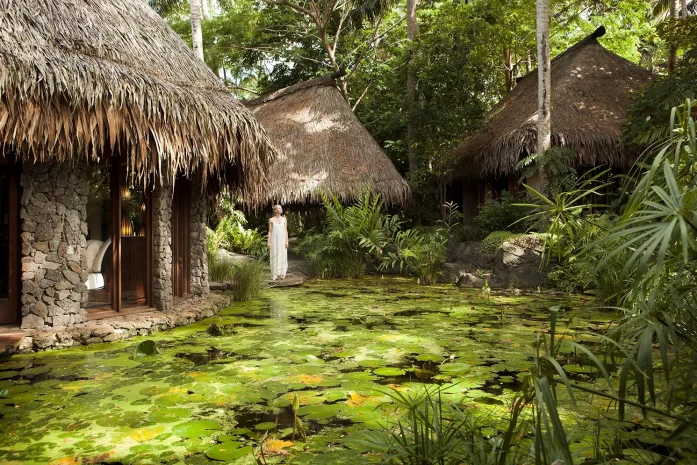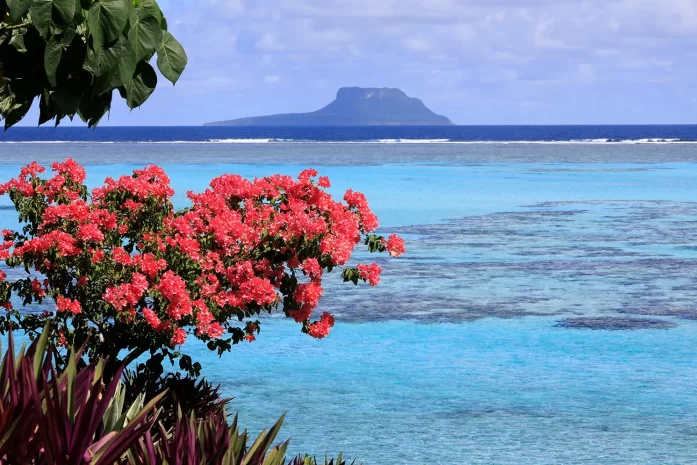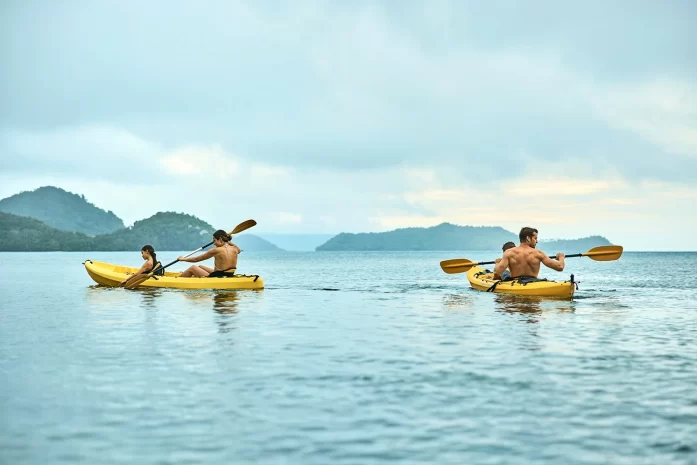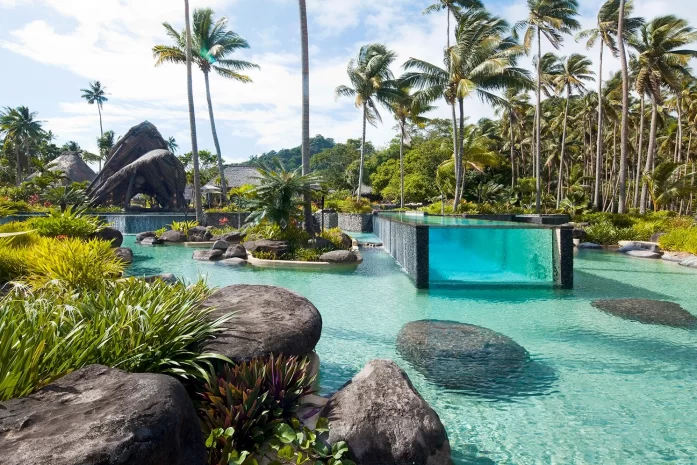 MAGIC IN THE MALDIVES
---
Scattered, low-lying coral islands, peppered across an enormous stretch of Indian Ocean. Azure waters, icing sugar beaches and inky, star-lanced skies, the Maldives are tropical, tranquil, and utopian. Sublime simplicity like nowhere on Earth.
Nested within the constellation of islands that form the gorgeous Noonu Atoll, around 187 kilometres north of Male, Velaa Private Island takes exclusivity in the Maldives to the next level.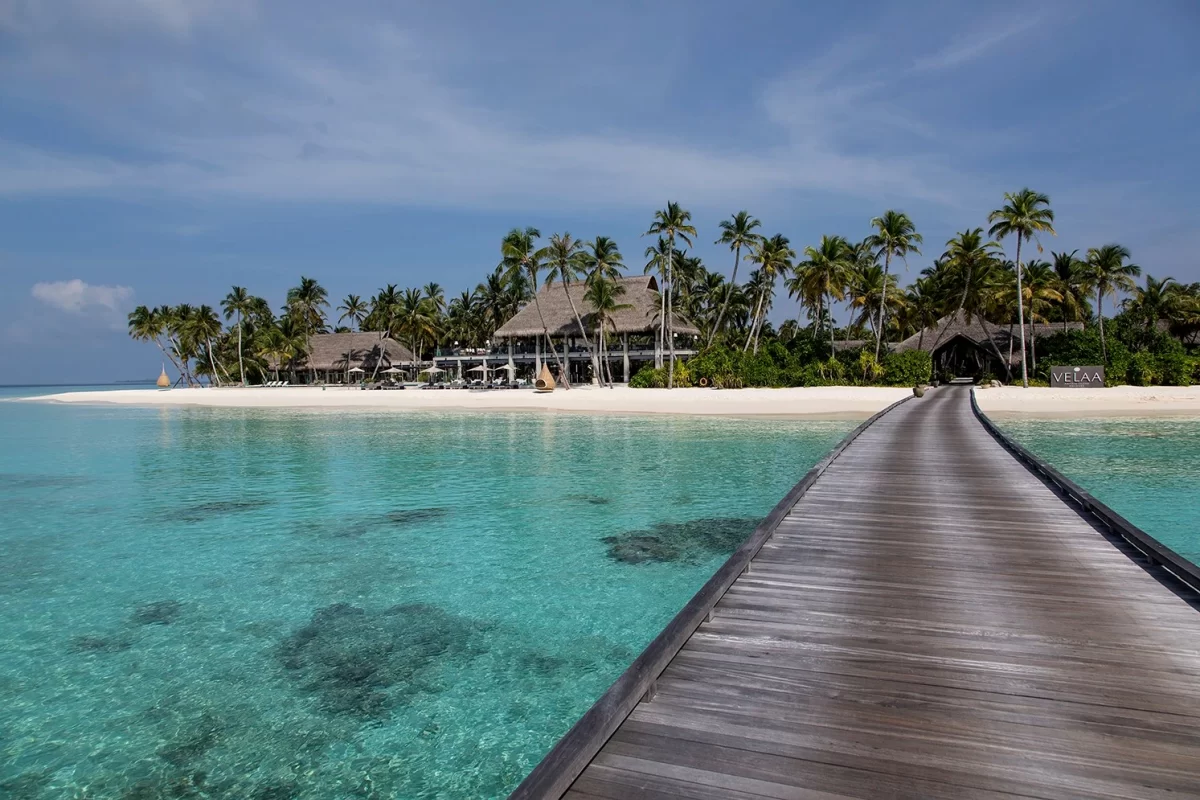 An understated mantra of "polite luxury" describes the island most accurately; rather than gold-plated bathrooms and Swarovski-studded chandeliers, the island's most impressive accoutrements are designed to be near imperceptible. Paving stones that don't absorb heat have been imported from Jordan; master European craftsmen developed the villa interiors; wood panelling was sourced in Borneo. 
Perfect for larger groups and gatherings, the island comprises 47 private accommodations, including 18 over-water villas and a Romantic Pool Residence which can only be reached by boat.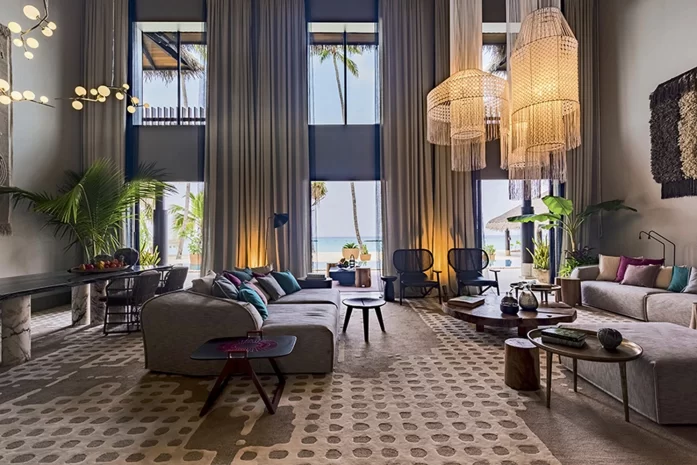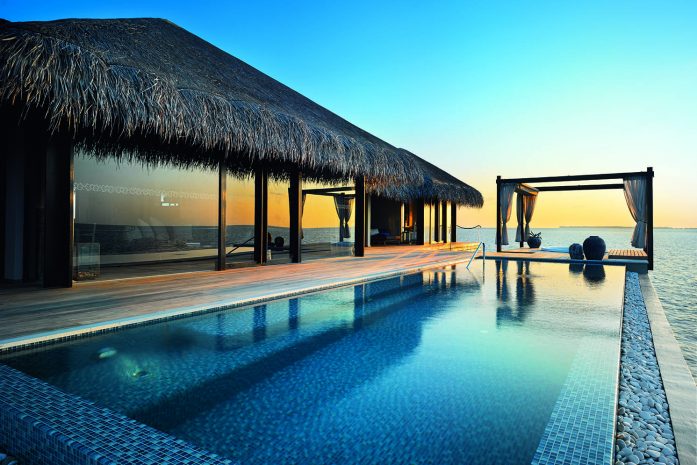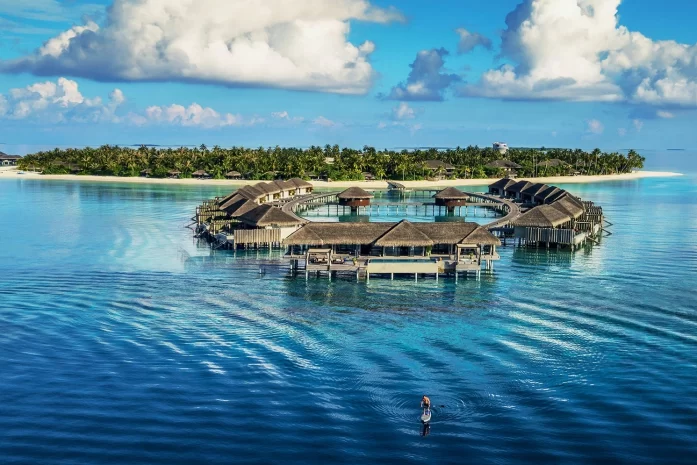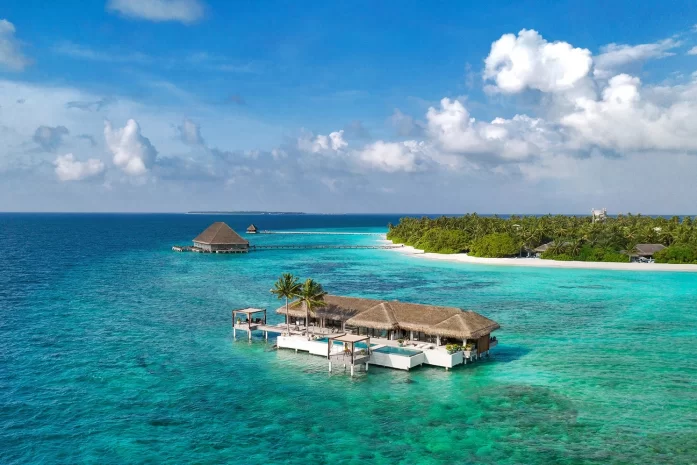 Each villa has been finished in muted aquas, browns and ambers, pleasantly furnished with teak furniture, bamboo light fixtures and rattan swinging chairs, a mix of serene, natural tones that work to accentuate the surrounding vibrantly turquoise waters even further.
Equally calming are the outdoor spaces – private pools, extensive terraces, daybeds and shaded garden spaces, and outdoor baths and showers. All with privacy and exclusivity at the heart of the layout.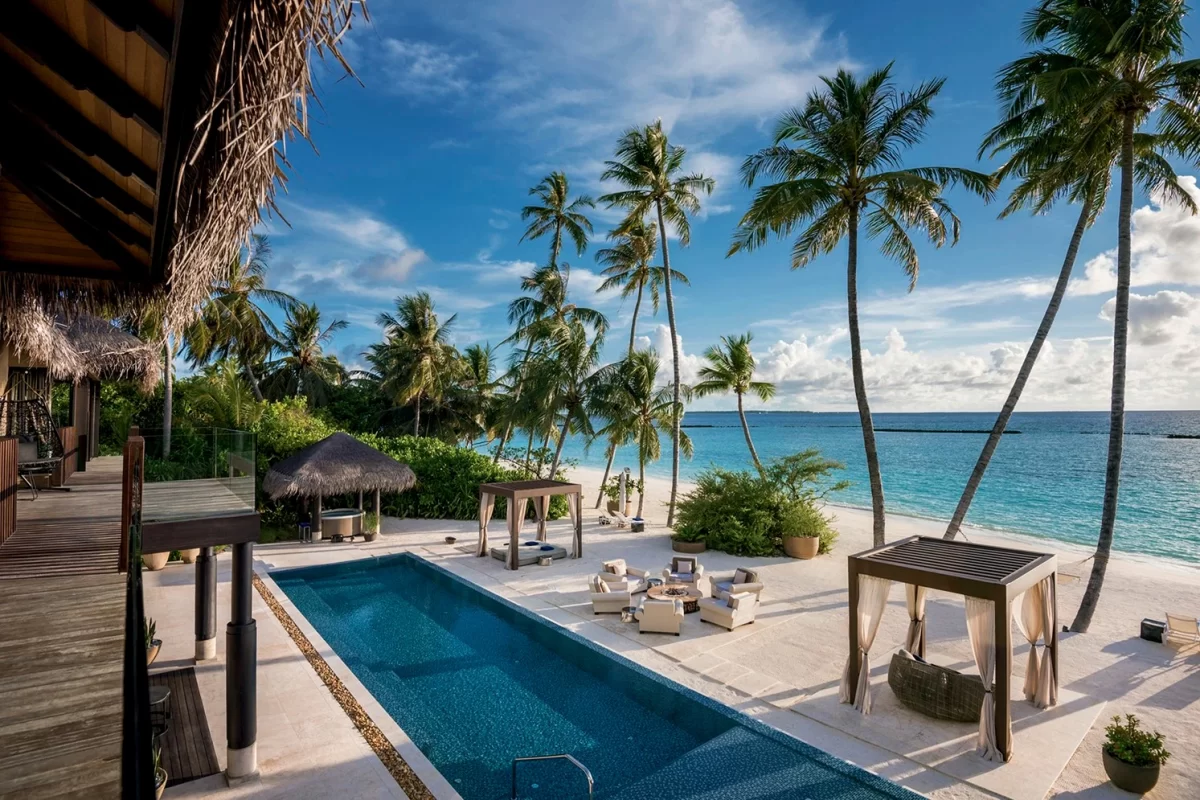 Beyond just relaxation, Velaa is a space for soul rejuvenation. At the forefront of the well-being movement, the island's wellness practices are rooted in the ancient history and culture of the Maldives—its first inhabitants having arrived from India and Sri Lanka. 
Eveylaa, meaning 'Ancient', is a paradise within paradise. Much more than a spa, Velaa's brand-new Wellbeing Village brings together the traditional healing of Ayurveda, Eastern medicine, and holistic treatments with modern, cutting-edge technology.
Surrounded by lush jungle foliage in the heart of the island, Eveylaa Wellbeing is a peaceful sanctuary of expertise and excellence, pleasure and performance. The village features multiple treatment rooms, a European-style steam room, a floatation pod, a yoga and Pilates studio and its own wellness restaurant, and is staffed by dedicated practitioners, GPs, Osteopaths and personal trainers who provide tailored treatments and programs to attend to each guest's personal needs.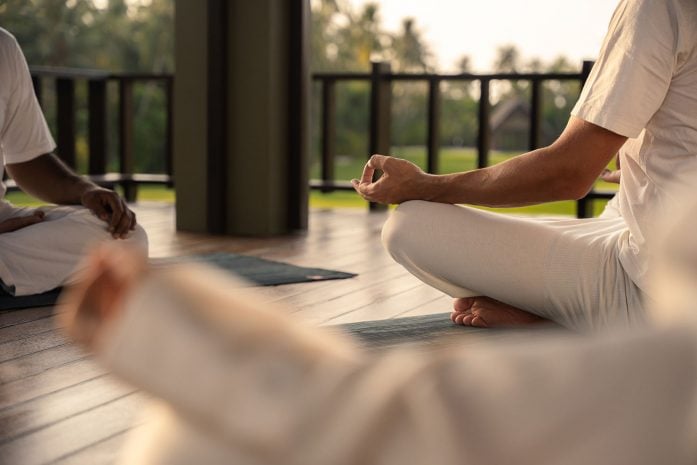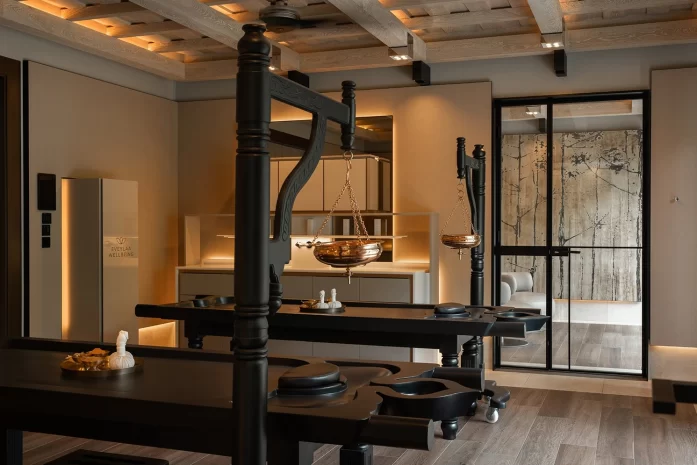 Connecting with your friends and family through these beneficial shared experiences will bring you closer than ever. With your minds and bodies refreshed, continue your onward adventures together through the Maldives, discovering a country rich in natural wonders and cultural heritage. 
Swim with enormous whale sharks and gliding manta rays in some of the world's best waters. Enjoy torch-lit dinners on a private beach with Maldivian Boduberu dancers to entertain. Sail a traditional Dhoni yacht to explore outlying coral reefs and swim or siesta while a chef prepares a delicious lunch onboard. 
Enjoy this indelible paradise without compromise.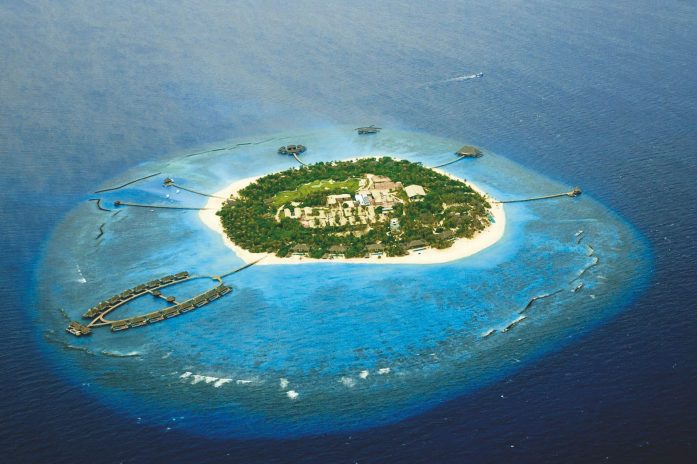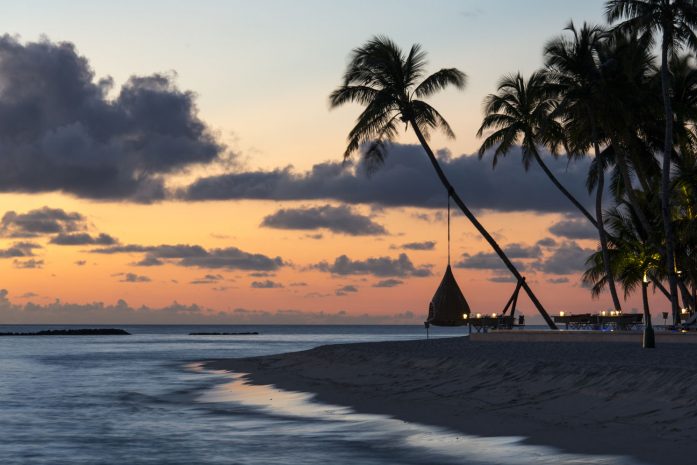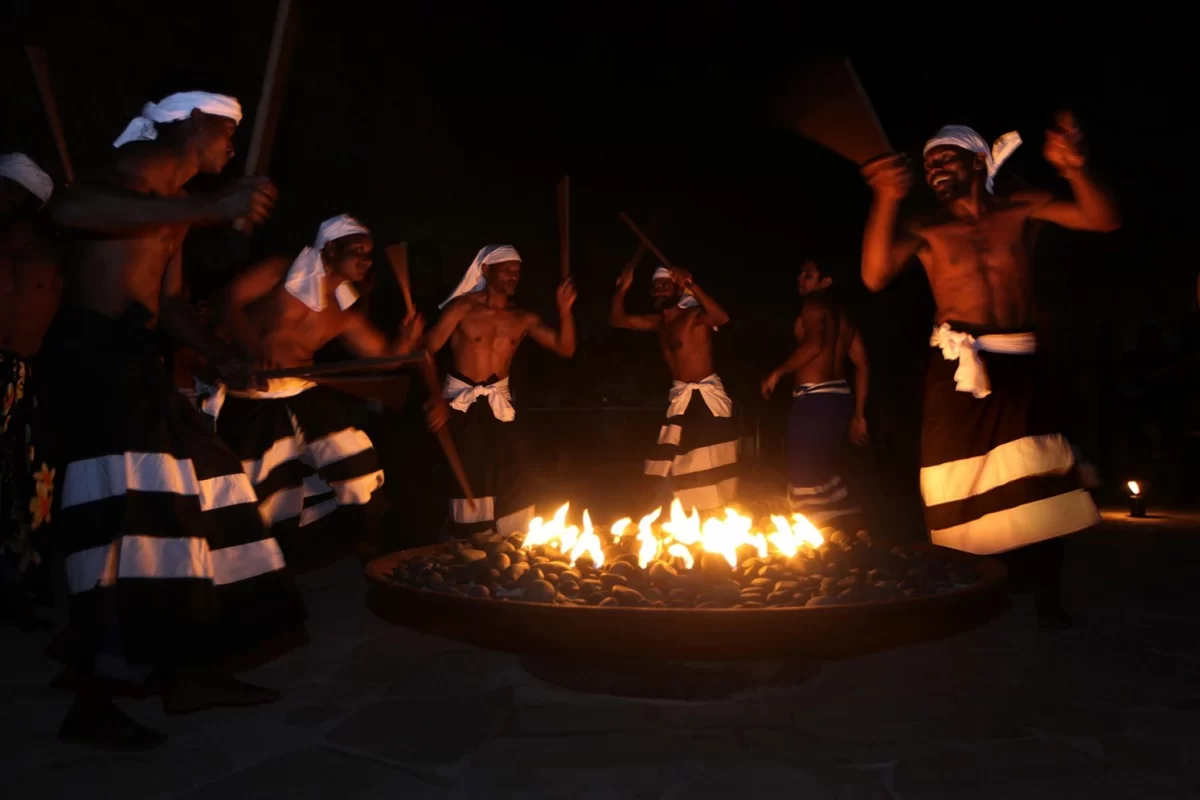 The Maldives are a great place to escape to and rejuvenate in their own right, and Velaa can be complimented by one or more of our other favourite Maldivian Private Islands. However, it's also ideal for relaxing after a safari experience in Africa, a wonderful discovery of India, Sri Lanka, or the hidden Himalayan countries of Nepal, Tibet and Bhutan.
---
Whether you're looking for remote, far-flung paradises or exclusive hideaways just a stone's throw from the action, our knowledge and skill in pairing you with the perfect private island is unmatched.
We work diligently and precisely to creatively craft a truly unique itinerary, just for you. Ensuring your private island journey embraces everything you could dream of and much more.
Contact us now to begin planning your next exquisite escape.
More stories from around the world
All elements are woven together with wondrous creativity, as each chapter of our magical journeys is told.
Expect elaborate theatrical events, wild escapades and eccentric characters…
Discover more stories