Since the earliest times of human settlement, the straits of Indonesia have provided natural lanes for trade, migration and development of some of the world's most sophisticated maritime traditions.
Over time this oceanic environment has allowed its inhabitants to become master seafarers, equip with the nautical expertise required to navigate the estimated 18,000 islands peppered throughout the country's vast territory of around 5 million square kilometres.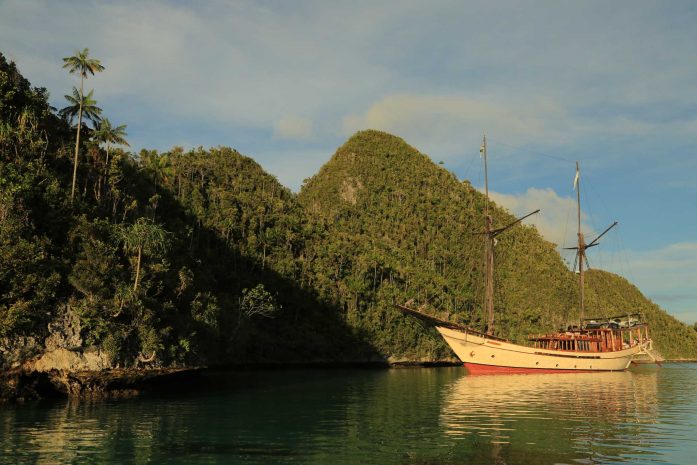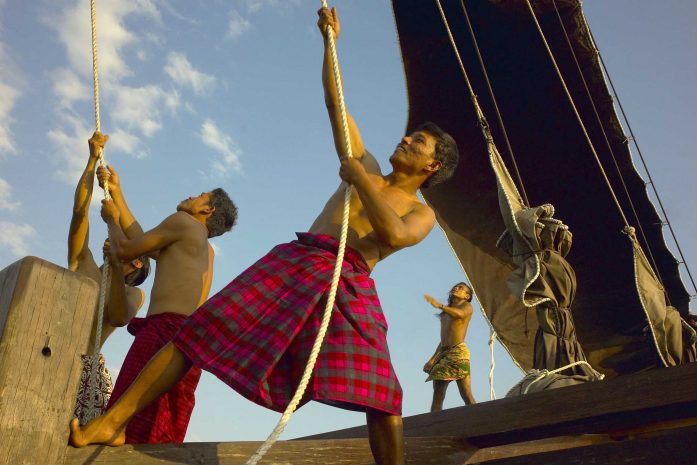 Naturally, the best way to explore the diversity of this stunning archipelago is by sailing boat. And there is no more elegant way to traverse the enchanted islands than aboard the MSV Silolona.
A 50-meter-long sailing yacht, Silolona was expertly hand-crafted by Master Konjo boat builders in the traditional 'phinisi' design that is local to the Bugis ethnic group of the South Sulawesi region. Originally bred for trading along the historic spice routes, phinisi yachts have breezed between the tropical islands for centuries and are still widely used for cargo transportation and fishing.
With a long, slim hull similar to the Arabian Dhow and two- or three-masted rigging that is reminiscent of the western 'schooner', the phinisi is an icon of Indonesian seafaring heritage. Yet while Silolona's exterior purveys the look of an authentic Spice Island trading vessel, the boat is built to German Lloyds specifications, with all of the safety features, modern amenities and comforts one would expect from a luxury charter yacht.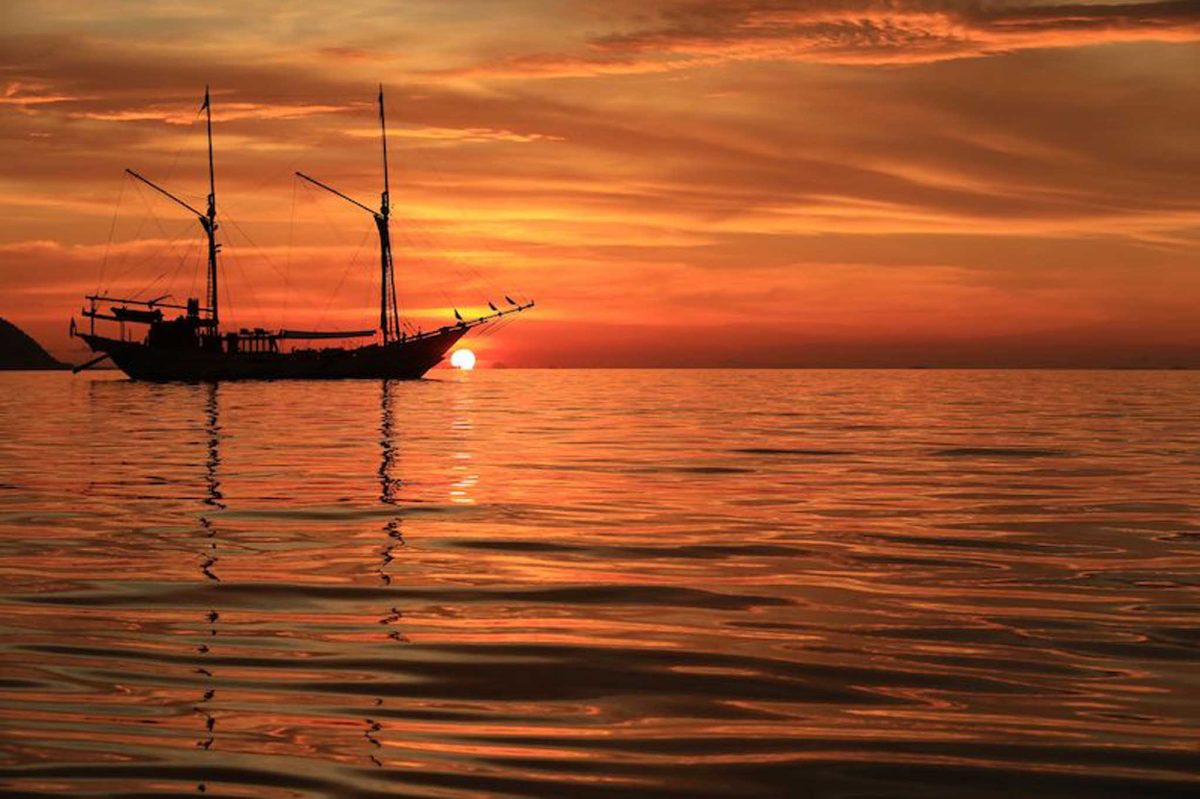 Built using the finest tropical ironwood, her black sails exude an air of grandeur as she glides elegantly through the straits and lagoons, sailing between uninhabited islands and resting in hidden coves. The teak lounge and dining area are surrounded by large windows, and the on-deck dining area is the perfect stage for creative onboard entertainment.
Each of the five spacious cabin suites – eponymously named Bali, Asmat, Java, Sumba and Borneo – are decorated with meticulous attention to detail, with traditional woven textiles and artefacts from each of the cultures that they embody.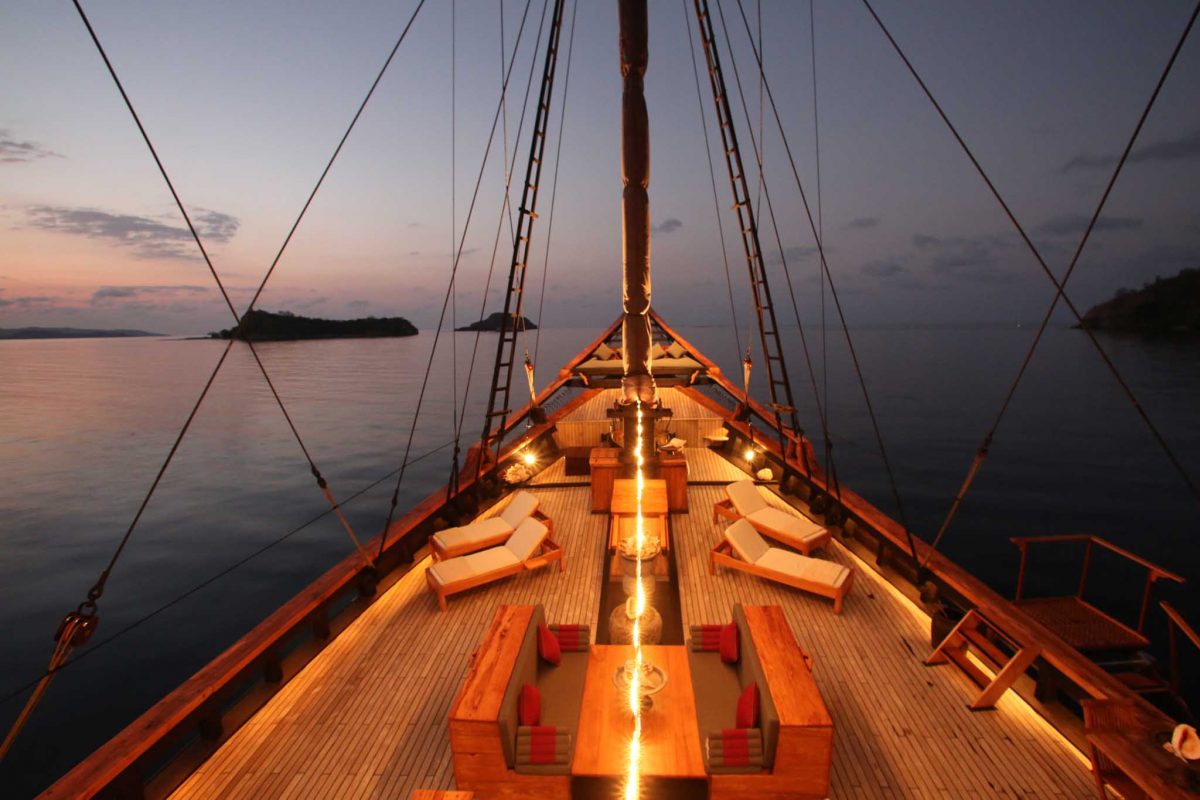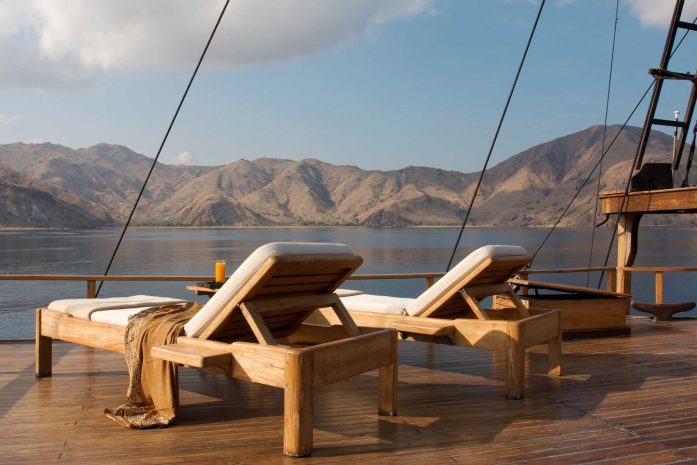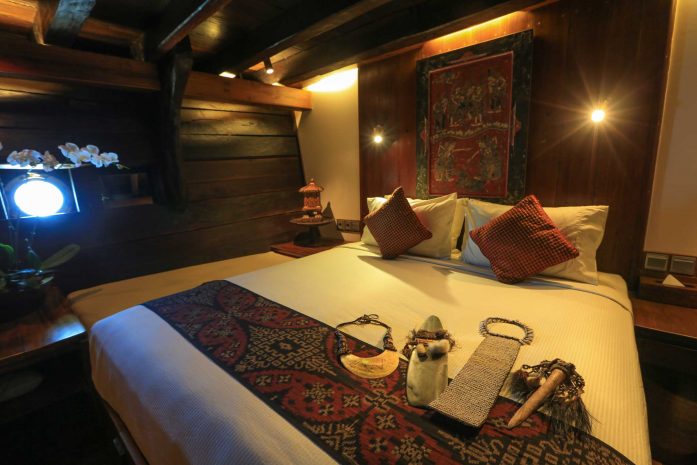 The boat itself is a fully certified PADI dive centre and offers a full range of aquatic activities including kayaking, fishing, windsurfing, wake boarding and water-skiing.
The onboard spa draws its indulgent treatments from Balinese and Thai cultures, offering traditional body therapies including hot stones, deep tissue and Shambhala massage, reflexology, and onboard yoga sessions.
The exceptional kitchen creates a wide range of cuisines from Indonesian to Thai, Indian, and Western dishes. Every detail of your onboard experience is cared for by the ship's charming crew, who will always go the extra mile to ensure excellence of service.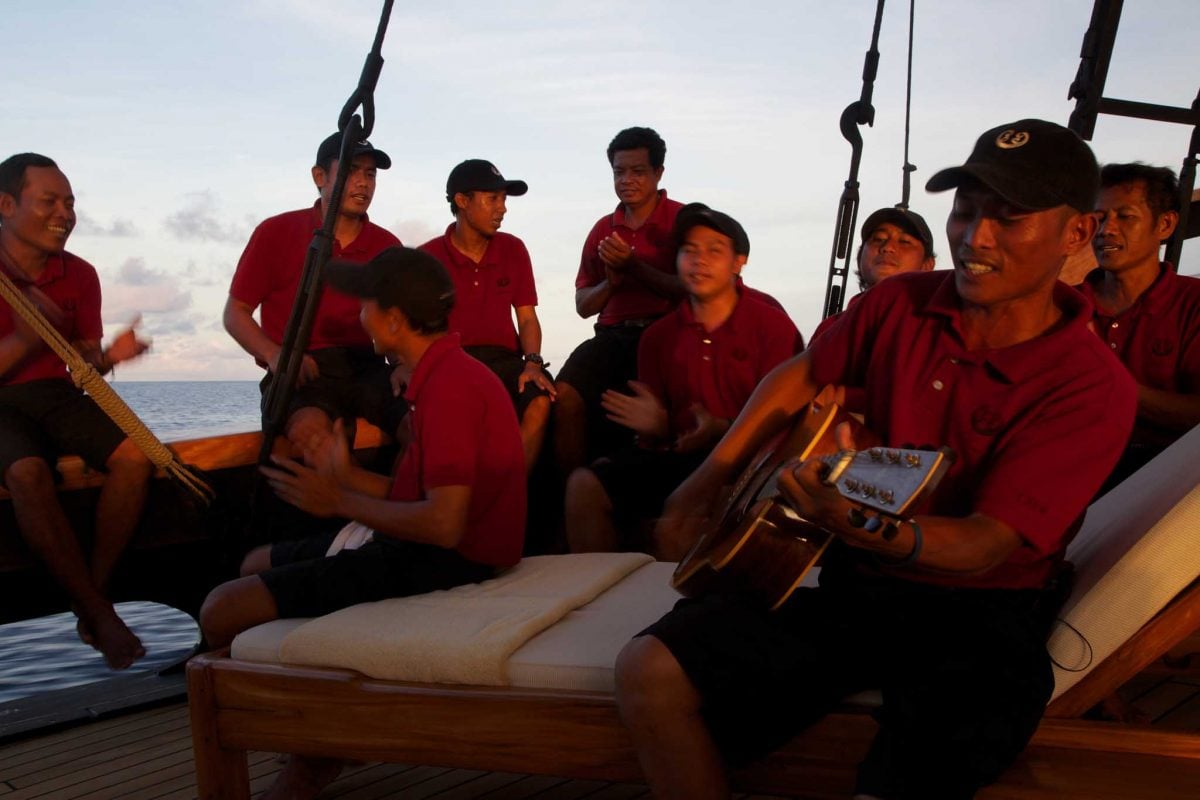 Based in the West Papua region from October to April, the ship drifts between the iconic karst islands of Raja Ampat, whale shark haven, Canderawasih Bay, and the famed Banda Spice Islands. Then, during Papua's monsoon season, the ship migrates to the Komodo National Park and further afield to the Andaman Sea for a whole new adventure.
...each dawn reveals a spectacular new landscape of deserted white sand beaches, turquoise lagoons and densely forested mountains that appear to grow from the seabed.
Indonesia's exotic lands have enticed and captivated explorers for centuries. Stepping off the boat you will be plunged into foreign and exciting worlds, as each dawn reveals a spectacular new landscape of deserted white sand beaches, turquoise lagoons and densely forested mountains that appear to grow from the seabed.
Mini expeditions onshore will take you to meet the myriad of fascinating indigenous tribes, to witness their unique customs and traditions, and take part in colourful celebrations.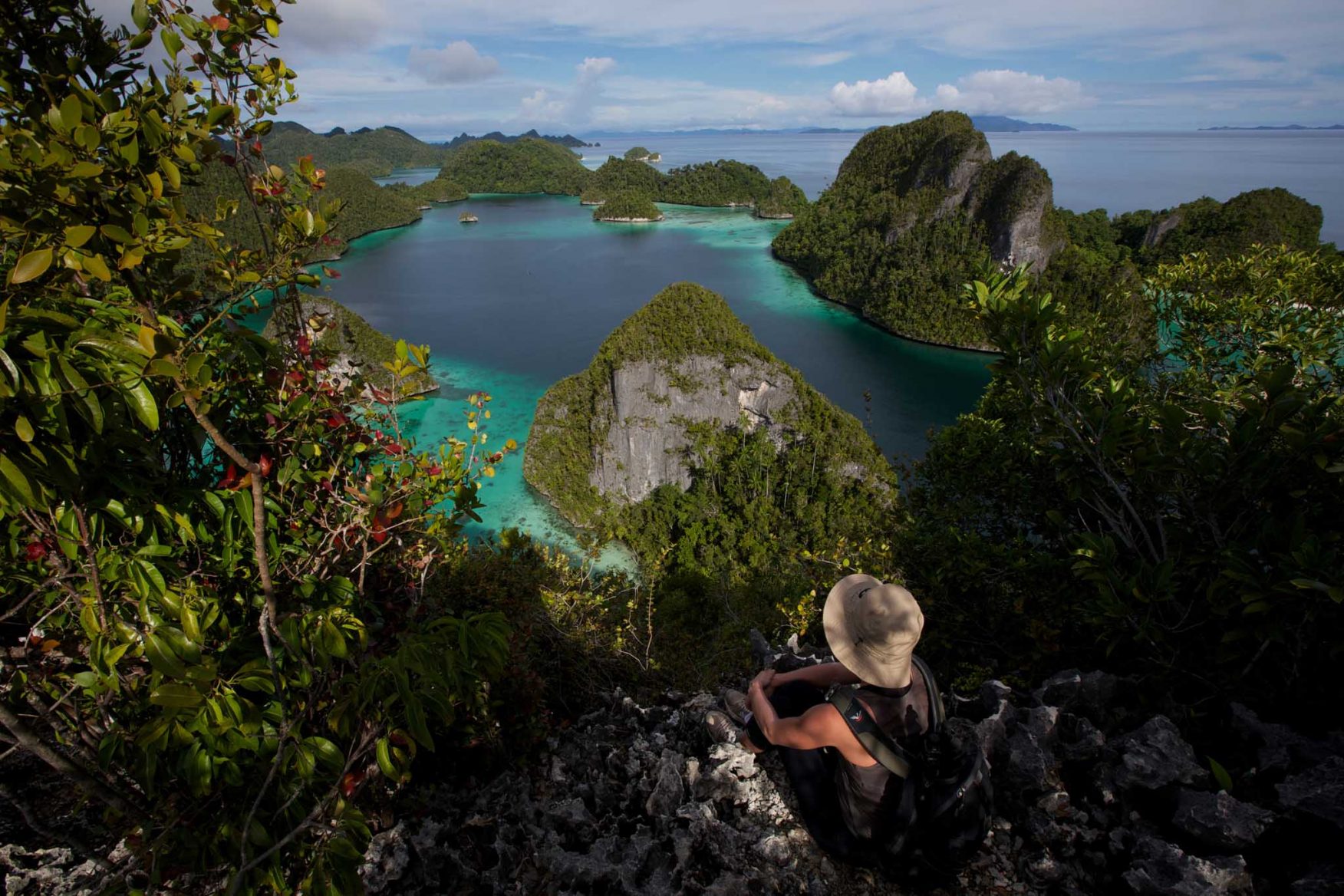 01

/ 05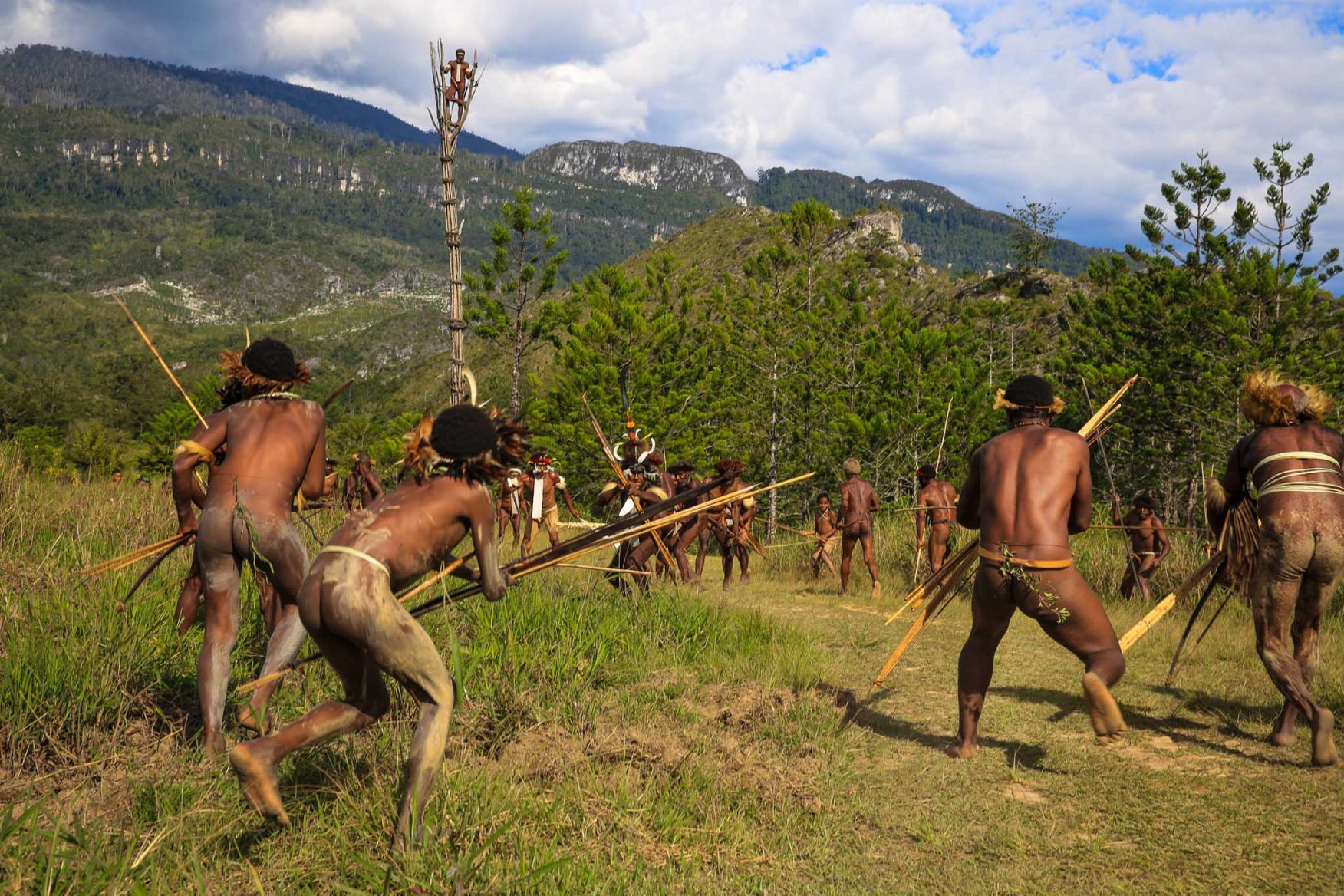 02

/ 05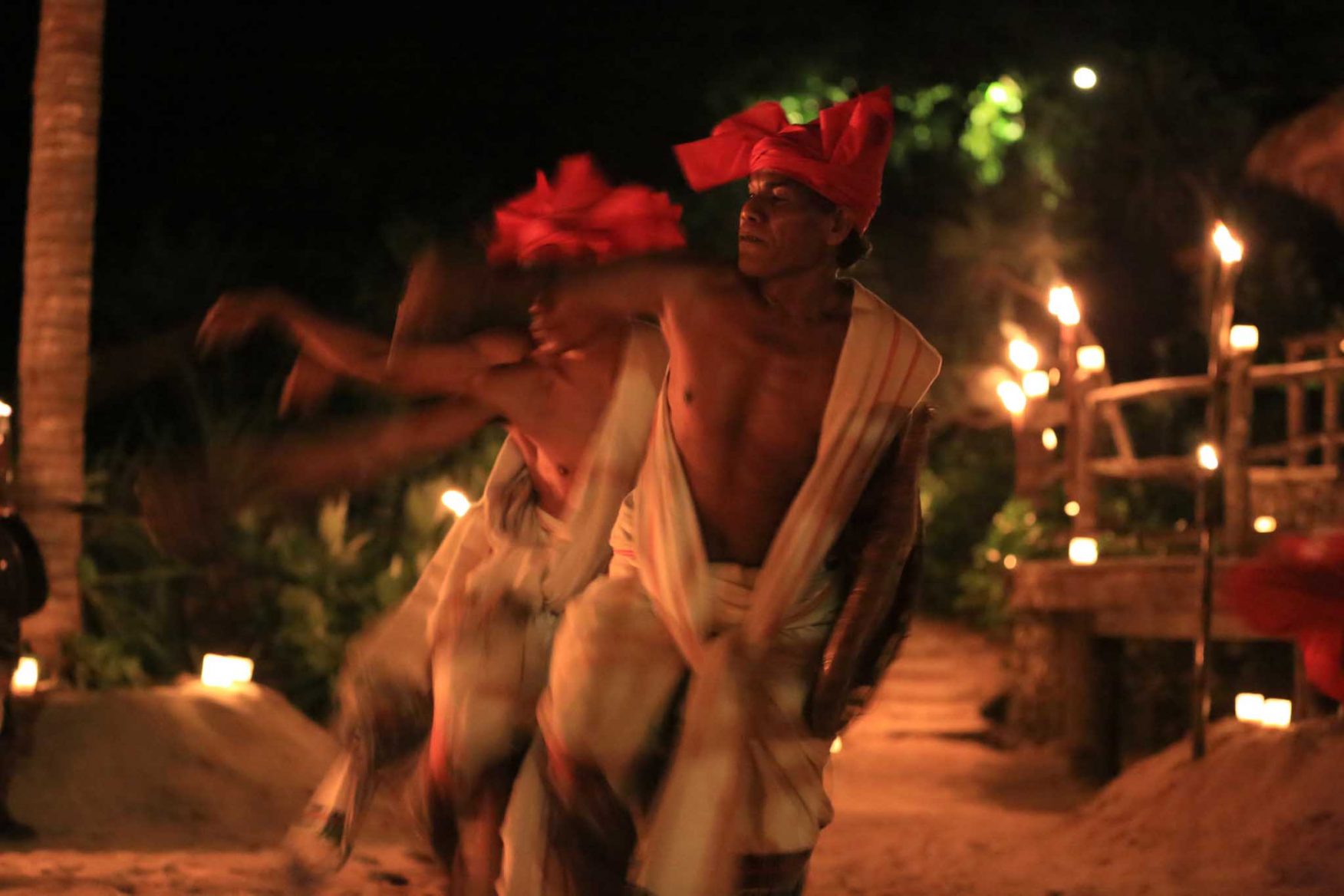 03

/ 05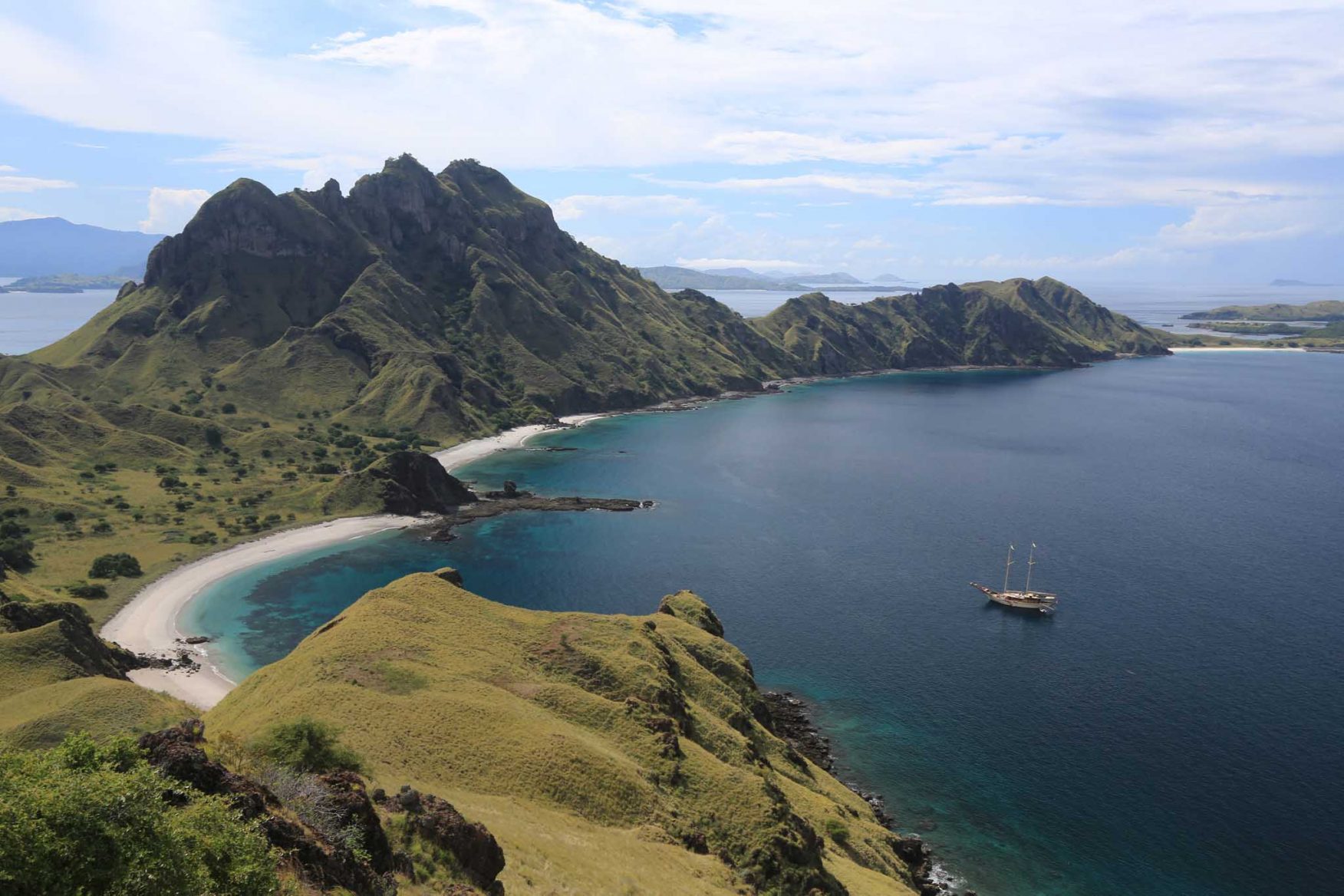 04

/ 05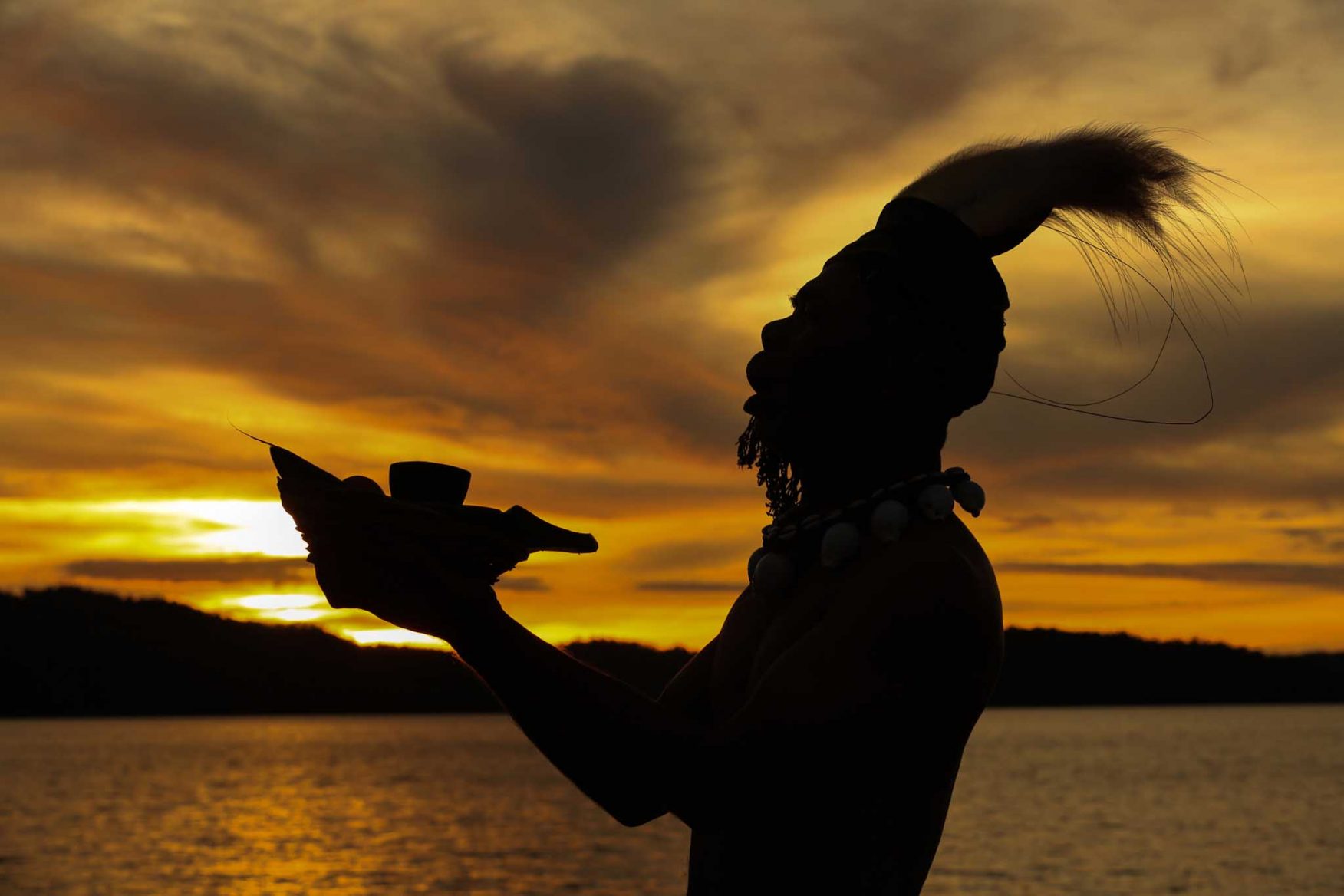 05

/ 05
Pause slider
Play Slider
The region's weird and wonderful wildlife is equally special and played a key role in Alfred Wallace's development of evolutionary theory. Here, the marine life is believed be the most diverse on the planet and diving under the waves you are immersed in another world, where giant manta rays hover above vibrant coral reefs, dugongs wallow in the crystalline waters, while dolphins and whales play, encircled by enormous schools of fish.
Visit the Misool area, one of the most pristine reef systems left on Earth. Here, snorkel in a lake filled with unique stingless jellyfish or in a nursery for reef sharks and learn about the exceptional conservation work that its guardians dedicate themselves to.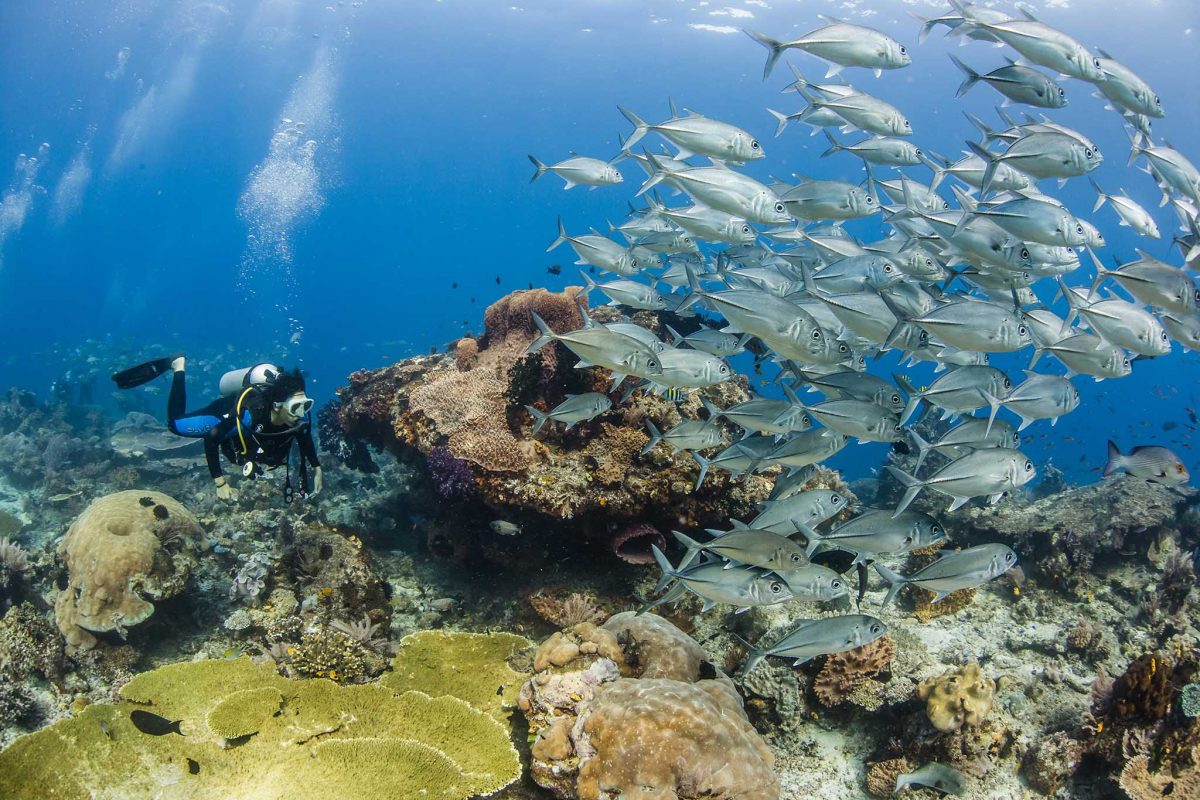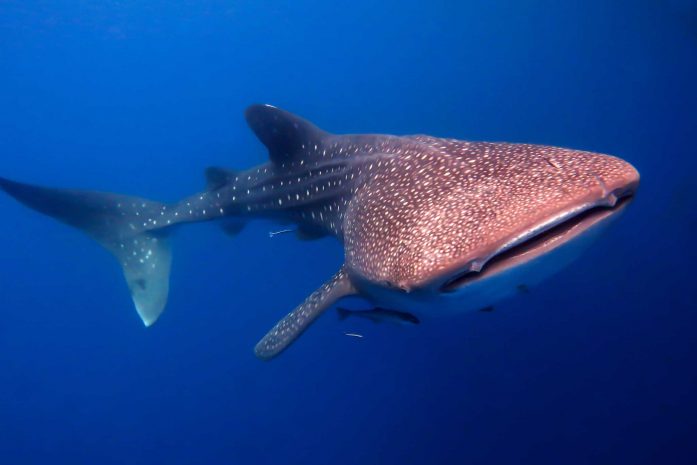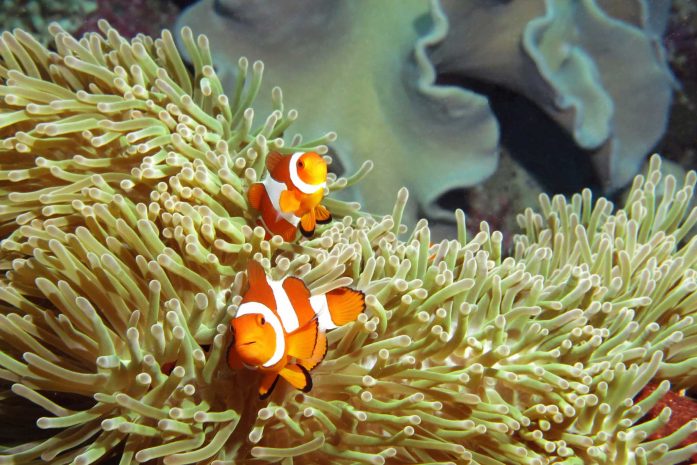 To sail such awe-inspiring landscapes aboard MSV Silolona is truly magical, and throughout your cruise we will enhance your experience and surprise with creative touches, charming gifts, and unexpected set ups to ensure your time on and off board is unforgettable.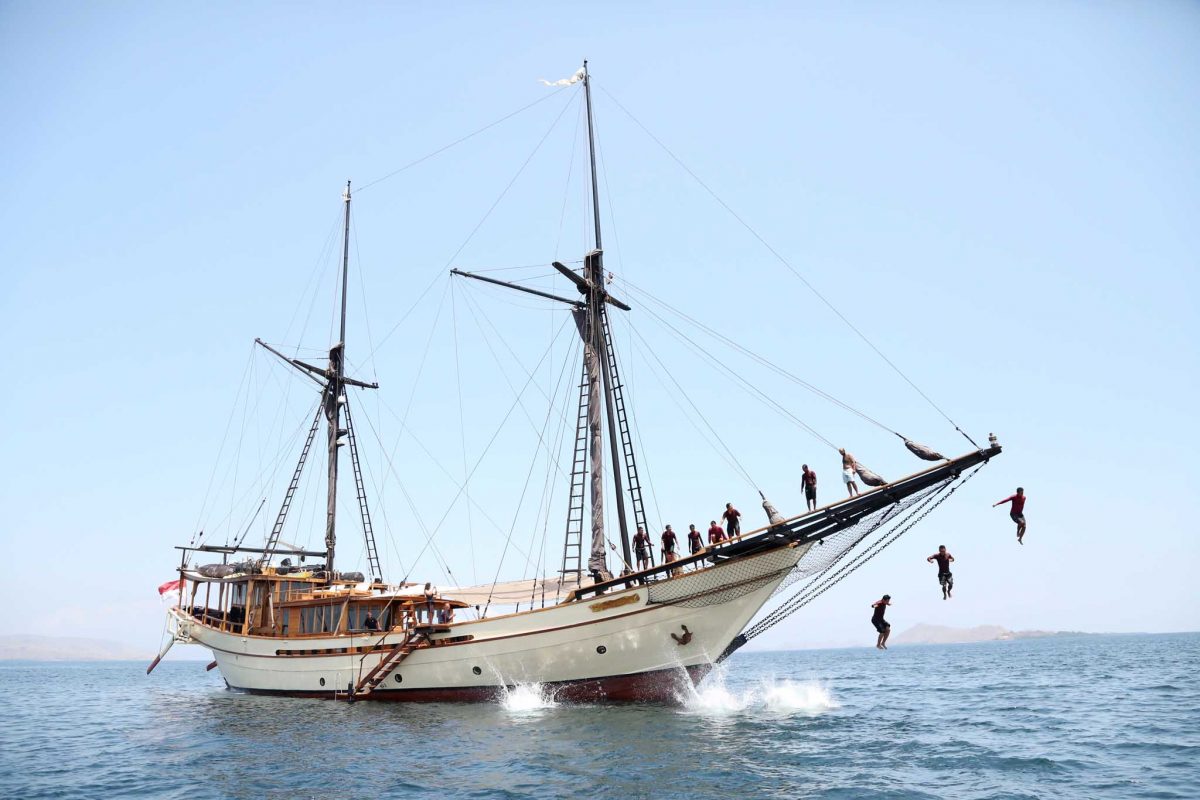 More stories from around the world
All elements are woven together with wondrous creativity, as each chapter of our magical journeys is told.
Expect elaborate theatrical events, wild escapades and eccentric characters…
Discover more stories