With the Mediterranean offering many opportunities to cruise including the South of France, Croatia, Italy, Greece, Turkey and The Balearic Islands, here are several suggestions for you to consider to sail away, right away!
---
Illusion
August 2020  |  Western Mediterranean
65m — 12 guests in 6 cabins
Illusion is a Dutch-built Heesen 6500 yacht with vast, well designed outside spaces and showcases a stylish, fresh modern interior by the supremely talented Bannenberg & Rowell design team.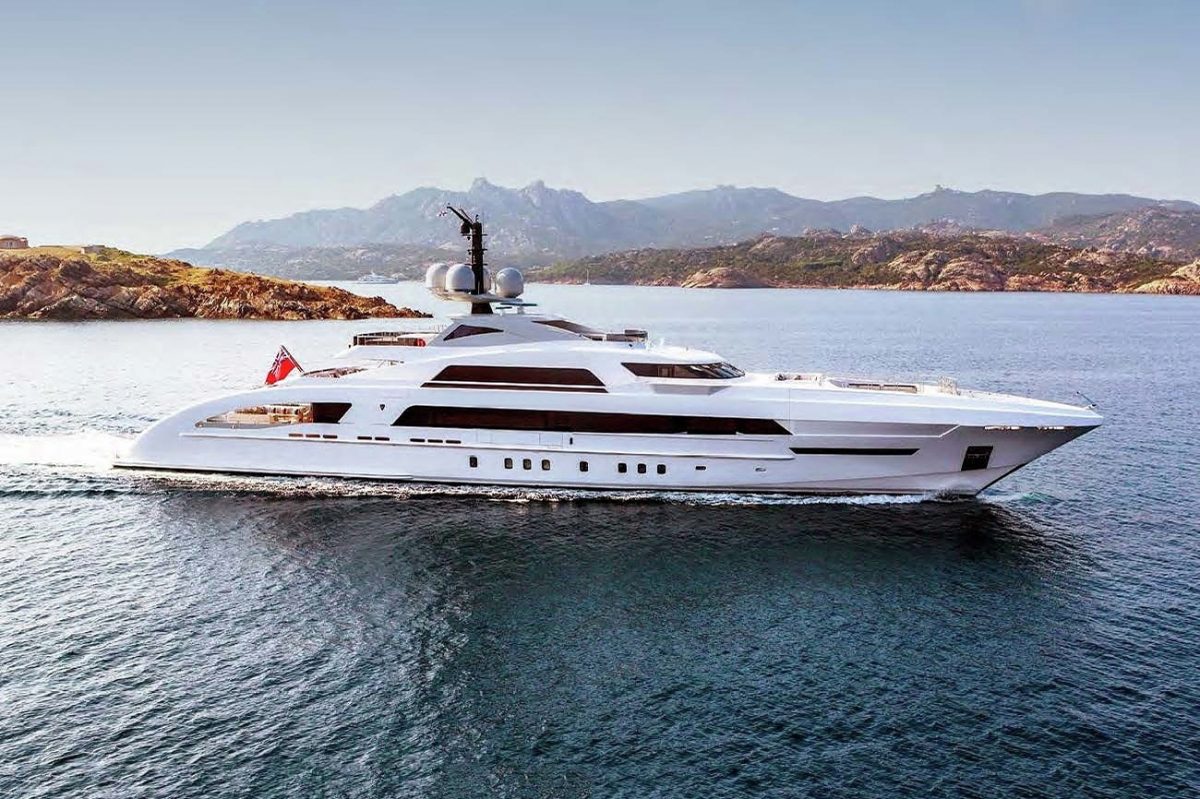 Delivered in 2013 and fresh from a full refurbishment in 2019, this 65m (213.3ft) yacht has a sizeable 106sqm (1,141sqft) sun deck that guests love, with two lounge areas, one shaded and one sunny, a fully equipped sit-up bar and a large jacuzzi with sun pads aft. Surrounded by wraparound tinted windscreens, the calm and cool sun deck dining area can be utilized even on the windiest of days.
As popular as the sun deck undoubtedly is, the real star of this spectacular show is the spacious air-conditioned beach club with fully equipped bar, sauna, day head and shower. A 22sqm (237sqft) fold-out swimming platform and a 10sqm (108sqft) drop-down sea terrace to port, bring guests a genuine sense of the outdoors enhanced by the natural light shimmering through the glass-bottomed pool on the main deck aft. It's a stunning space. With additional lounging, sunbathing, and nine other dining areas on the foredeck, bridge deck and main deck, she has abundant options for social and intimate al fresco relaxation, fun and entertainment.
Inside, the grand polished steel and leather staircase encircled by walls lined with macassar links the main deck's sophisticated bar and striking formal dining room with the bridge deck's intimate sky lounge and bar.
She welcomes 12 guests in six double cabins, a full-beam master suite on the main deck with study and full-height glass sliding doors opening onto a private breakfast balcony to starboard, a VIP suite on the bridge deck and four lower deck double cabins.
Illusion has a top speed of 28kn, cruising happily at 15kn, and her Van Oosannen-designed hull was built for maximum efficiency, significantly reducing fuel consumption and emissions for guilt-free island-hopping. Add five zero-speed gyro stabilisers for comfort underway or while at anchor and you have an unforgettable experience ready and waiting for you.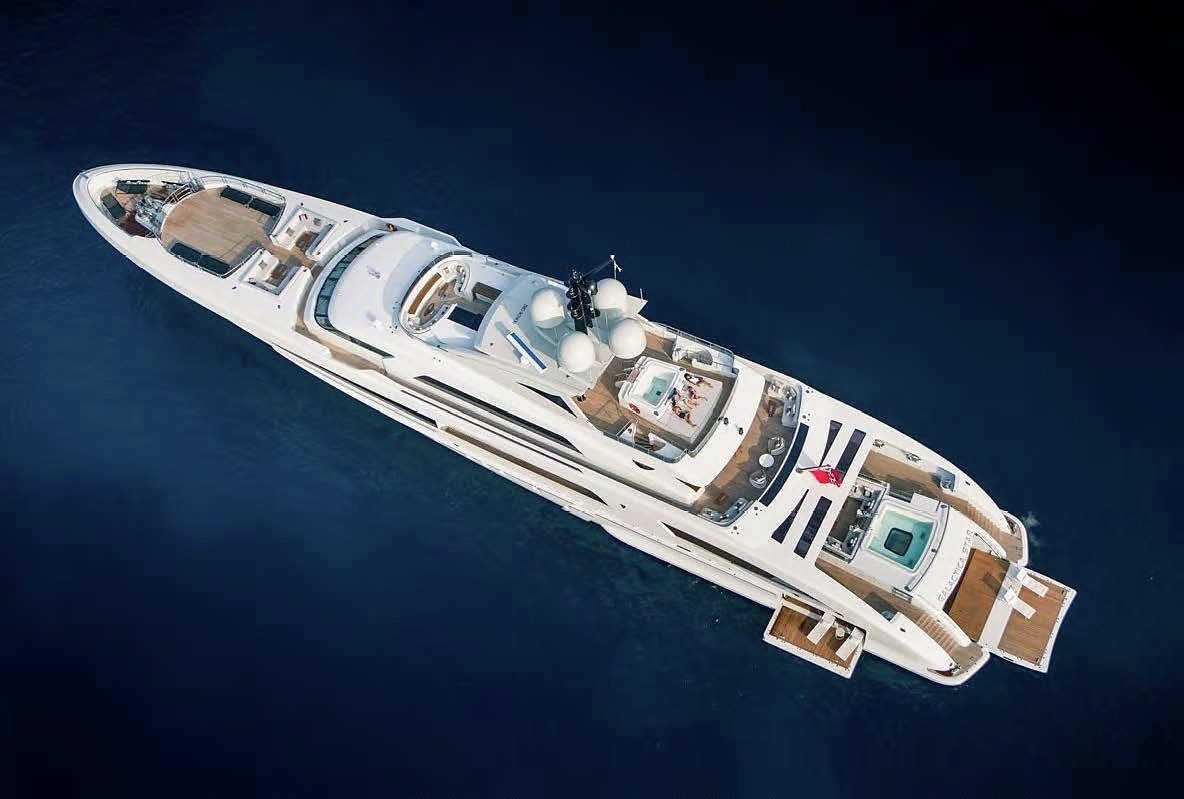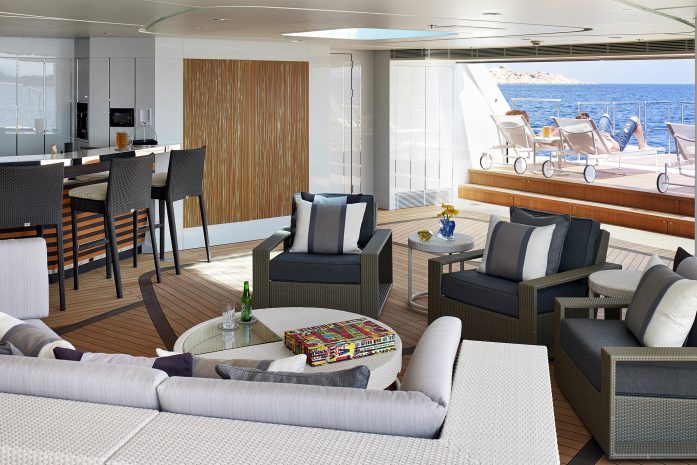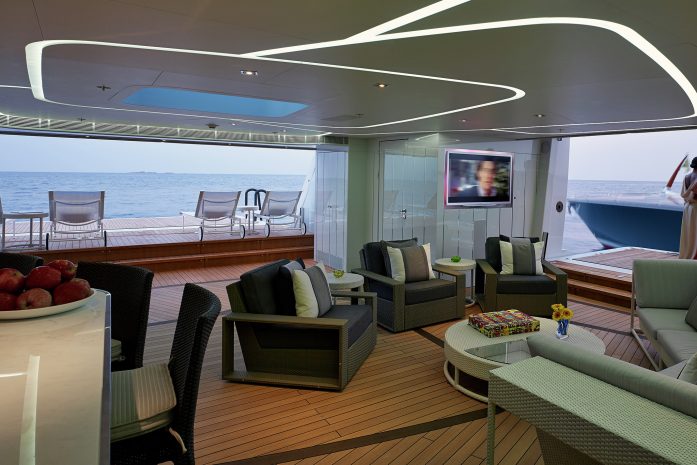 ---
Aquila
September 2020  |  Adriatic
96 m — 12 guests in 7 cabins
Completely refitted in 2016, this 85.6m motor yacht offers an abundance of deck space divided into sections to cater for different occasions.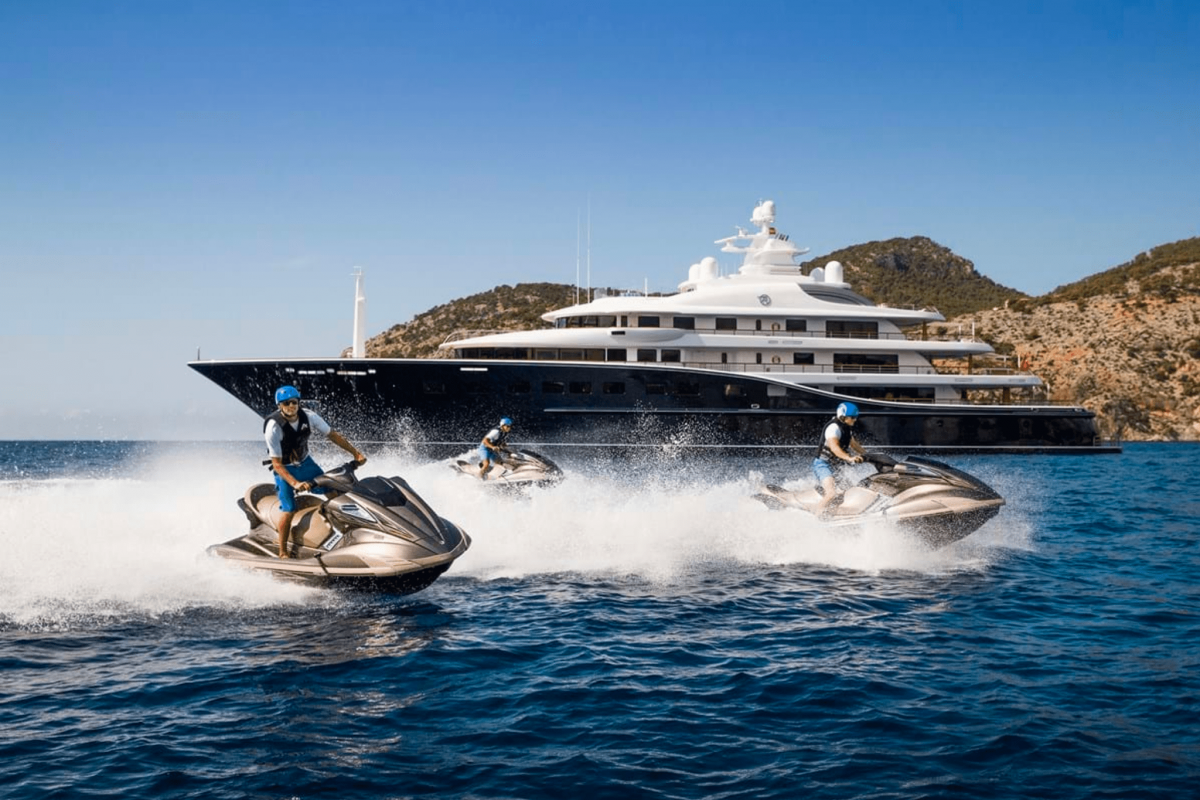 The new forward sun deck offers a large jacuzzi, day bar and treatment room, and all four decks offer an abundance of space for al fresco dining, relaxing and socialising, with a dedicated party deck complete with DJ booth, AV system, smoke machine and light show!
Inside, the focal piece of the cool, calm and contemporary interior is the 11.2-metre 'waterfall' chandelier which cascades down four levels from the sun deck down to the lower deck creating shards of light across the white marble floor.
The owner's deck has been completely remodelled to offer access to a 60sqm private deck overlooking the bow, with a massage room, hair salon, his and hers ensuite and study. A further six cabins, plus an extra staff cabin, offer accommodation for 12 guests in total.
Also includes: gym, two massage rooms, large beach club with water toys, zero speed stabilisers, crew of 28.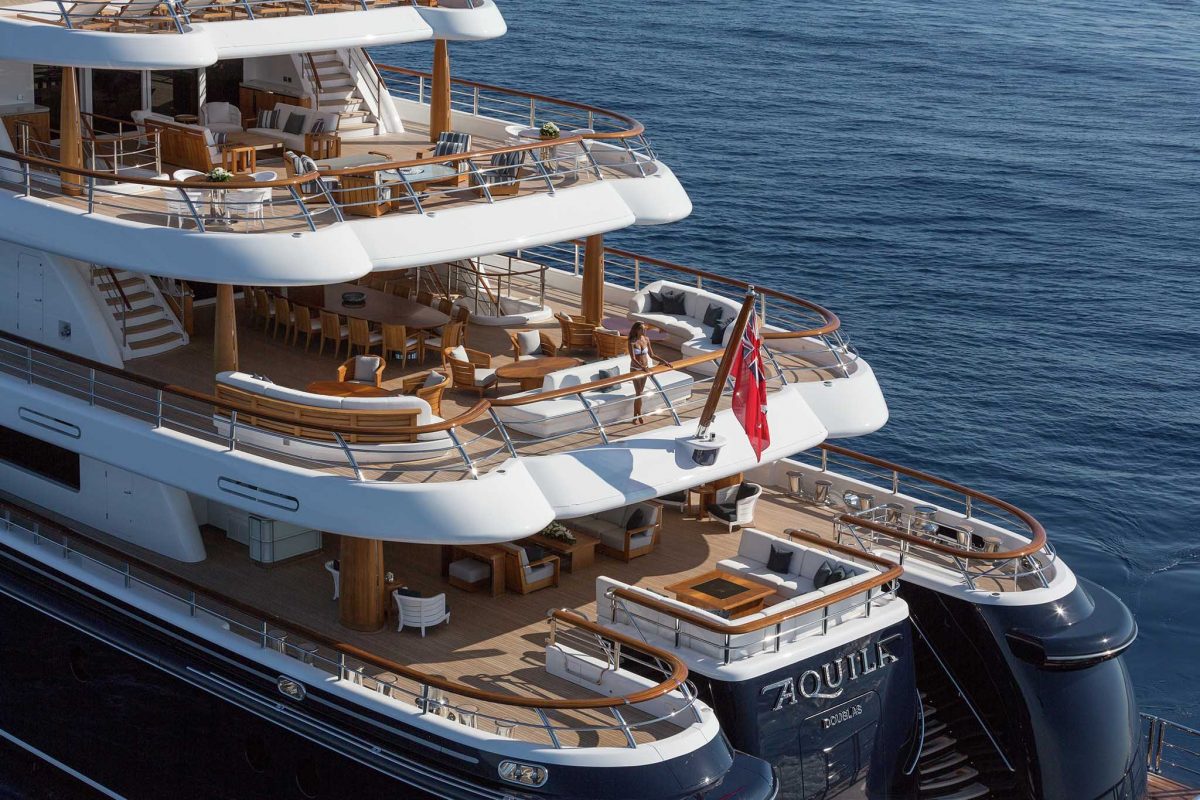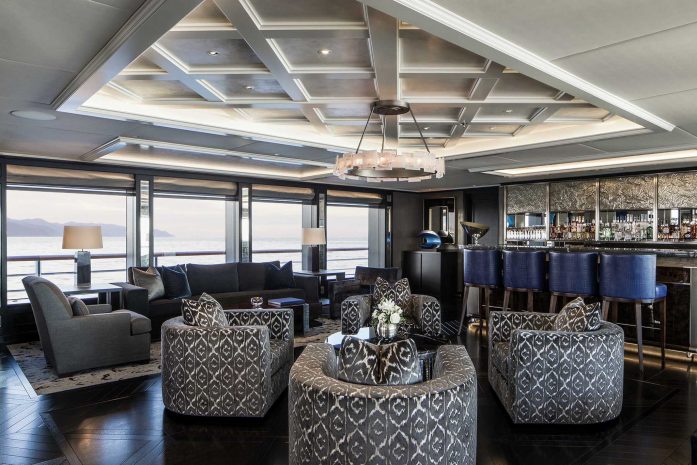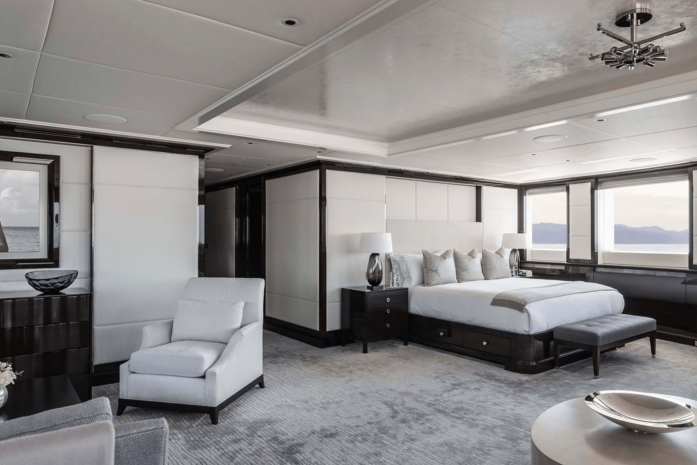 ---
Joy
September 2020  |  Western Mediterranean
70m — 12 guests in 7 cabins
A rare addition to the charter market, Joy is a masterful collaboration of two yachting powerhouses; Bannenberg and Rowell for her exquisite exterior lines and Dutch pedigree yard Feadship realised her.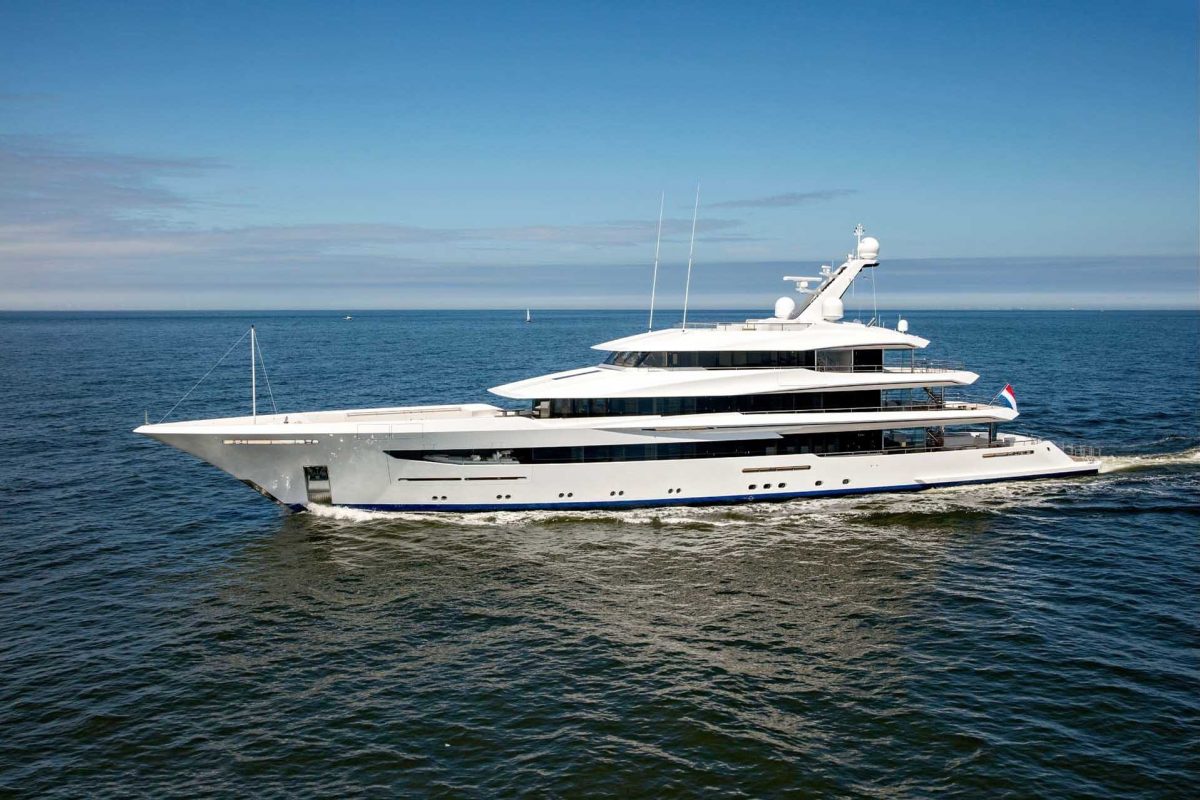 Covering five decks, her expansive outdoor space goes unrivalled and adds to her appeal as a luxury charter yacht.
Beautiful concave lines and the artistic use of glass creates perfect harmony between the exterior and interior making her an ideal yacht for summertime cruising. Specifically, pockets of air conditioned indoor/outdoor zones known as 'winter gardens' were created to further enhance this feeling of space.
Inside, Studio Indigo was responsible for her vibrant interior that includes an extremely flexible cabin layout sure to sleep 12 guests comfortably. With eight cabins, an elevator servicing three of the five decks plus an array of facilities dedicated to wellness (expect a large gym, spa room and on board masseuse), Joy has quickly established herself as a popular yacht on the charter scene.
With a highly experienced and talented crew of 19, you can be sure that each and every need will be met and exceeded while on board this prestigious yacht.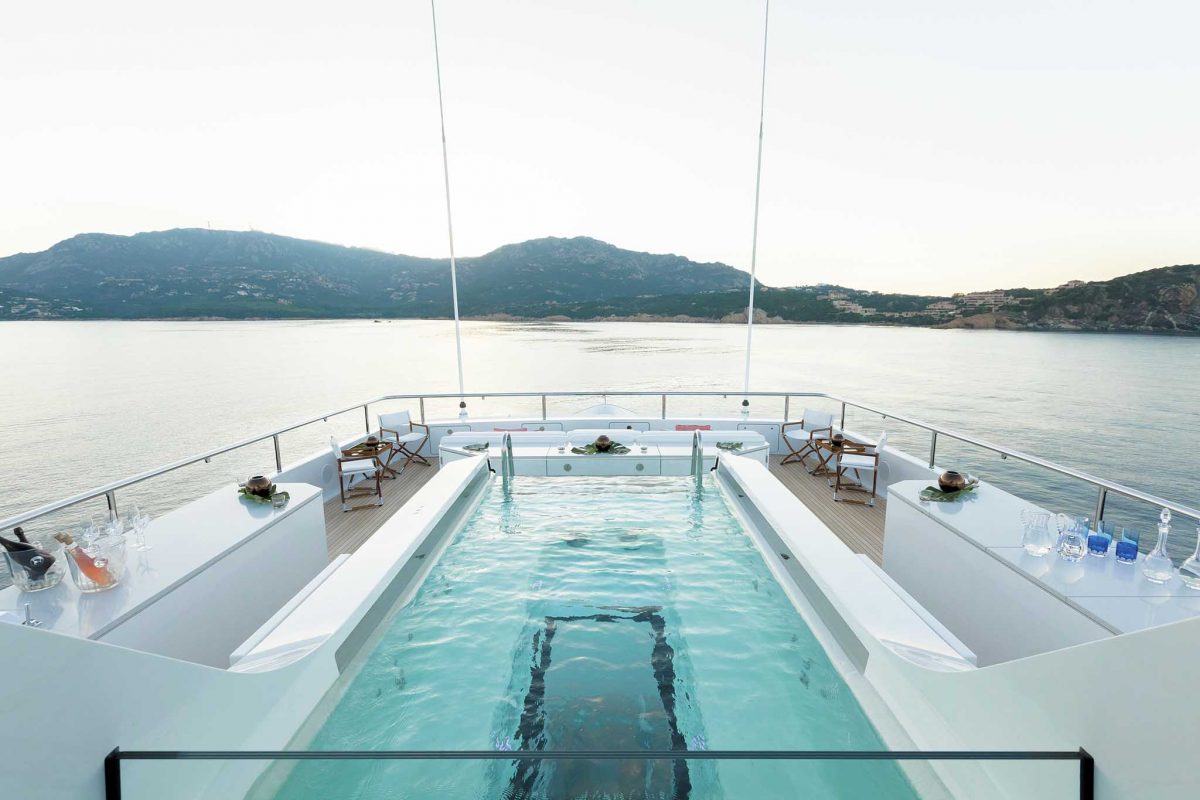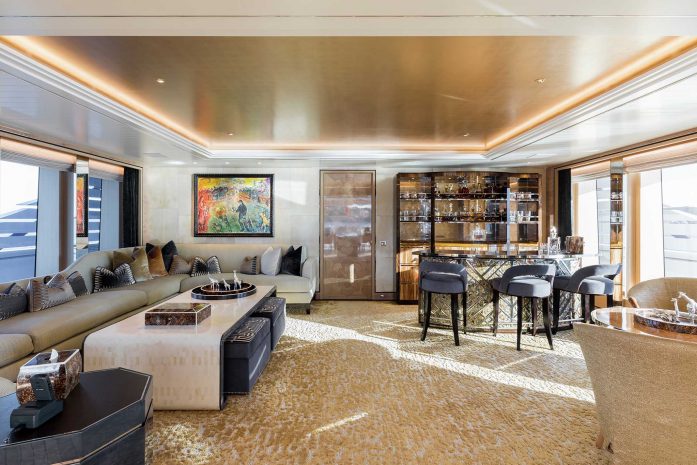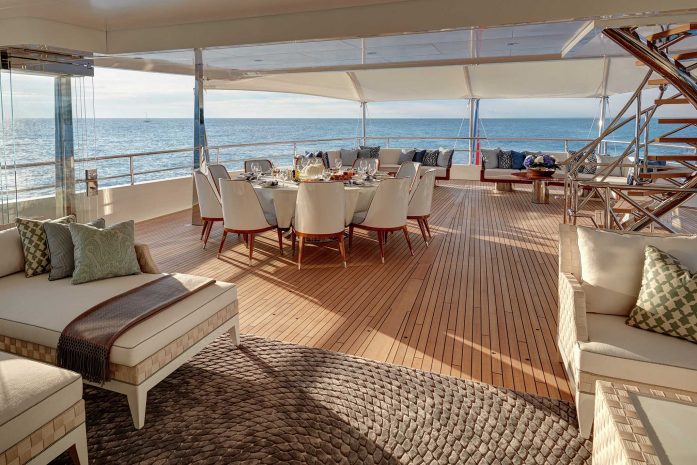 For more information about any of these super yachts, any other super yachts, or to discover more about cruising the Mediterranean this summer, please contact us.
The super yachts listed above are all available in summer 2020, though if you're planning for an aquatic adventure later this year and into 2021, see our suggestions for chartering this winter.
For those who choose to live life at its most extraordinary…
More stories from around the world
All elements are woven together with wondrous creativity, as each chapter of our magical journeys is told.
Expect elaborate theatrical events, wild escapades and eccentric characters…
Discover more stories