An isolated tropical paradise; a private island experience with a diligent passion for conservation. Confidently epitomising elegant luxury, curated sustainability, and world-class hospitality, the well-kept secret of Islas Secas is perhaps the most exclusive escape in Central America.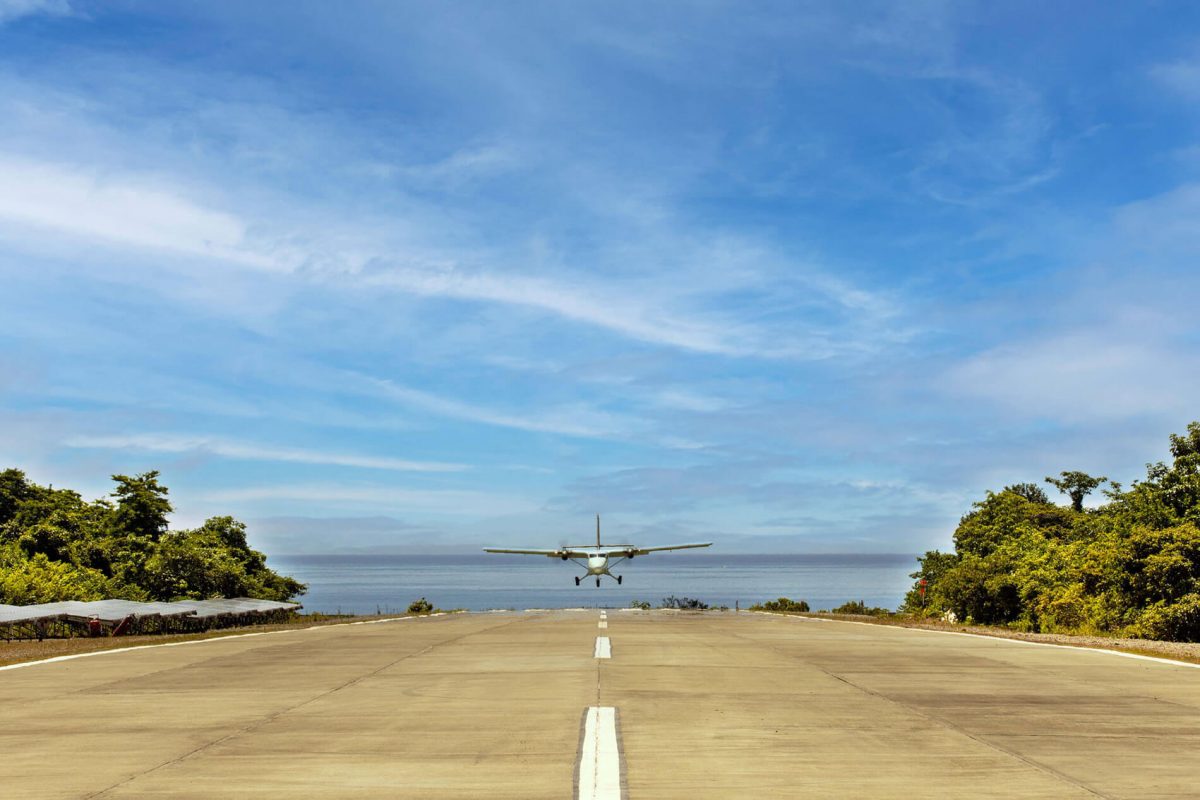 Located off Panama's picturesque Pacific Coast in the Gulf of Chiriqui, the privately-owned archipelago of 14 stunning islands rises from the turquoise ocean as part of an underwater volcanic mountain range.
Tucked away within one tranquil corner of these scattered isles is the secluded gem of the Islas Secas resort. As all considerations here are given first to nature, 13 of the islands remain untouched ensuring a refuge for the region's biodiversity and a truly unspoiled escape into pristine nature.
Myth and legend of ancient civilizations, intertwined with our carefully conceived creativity, creep in and out of the bays here. Vanishing like ghostly whispers as the tide retreats to give this enchanting archipelago its name.
Islas Secas or "dry islands", comes from the island's bays that are exposed as the tide reaches its lowest point each day. But these lush islands are far from dry. The jungle vegetation, fertile and green, harmoniously envelops the luxurious casitas that are dotted throughout this tropical garden of Eden.
Accessed by boat or the resort's own Twin Otter STAL aircraft, with only seven beautifully thatched cabanas, each nestled into a secluded forest hollow, the privacy and exclusivity of the resort are unsurpassed. Making this the perfect setting for the middle chapter in a masterfully crafted Central and South American Based On A True Story honeymoon or a discreet and delightful family adventure.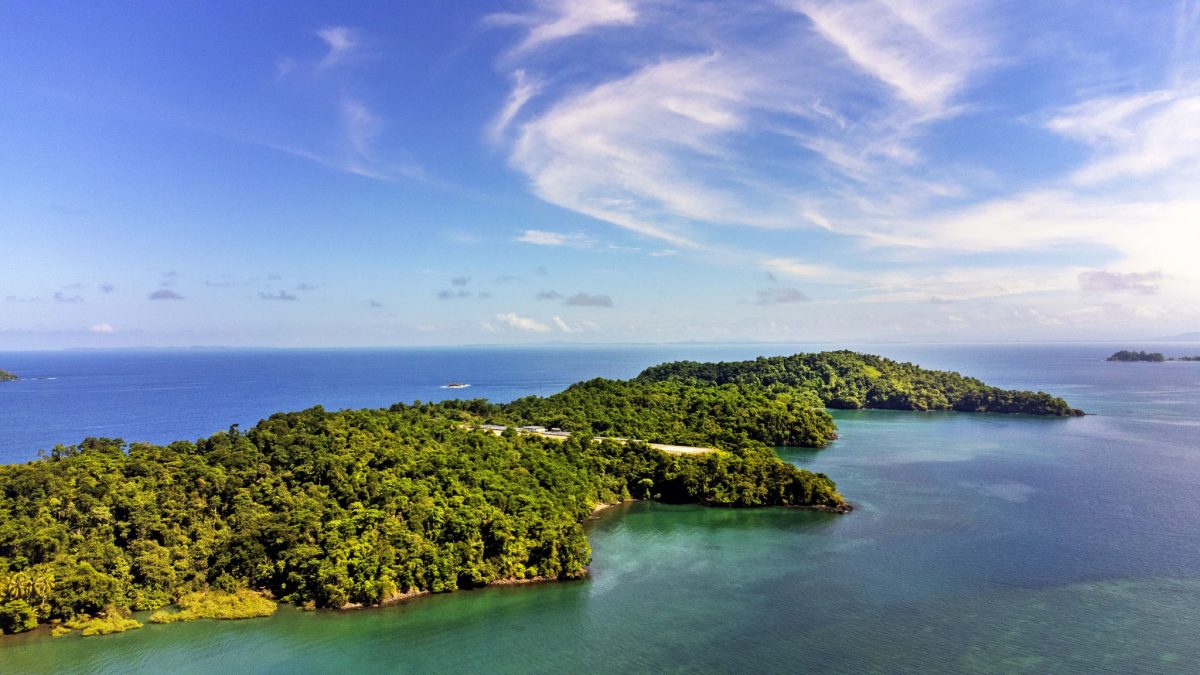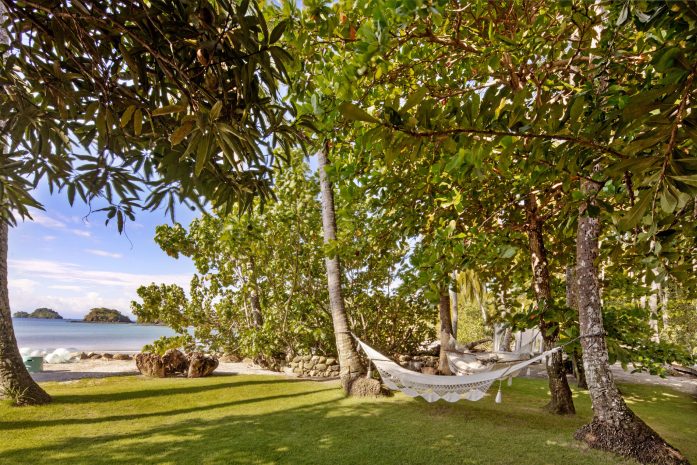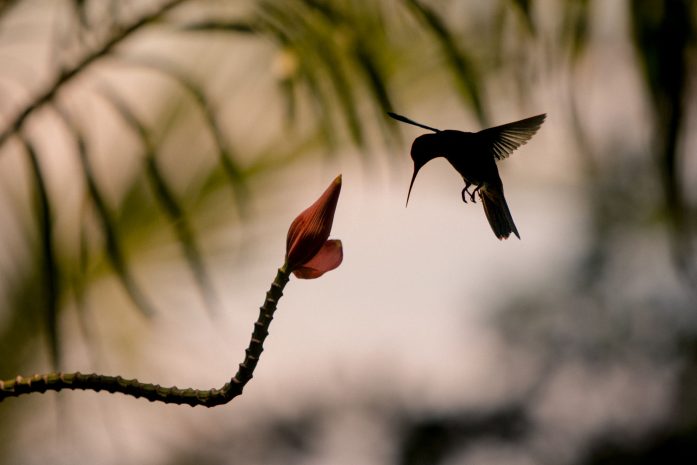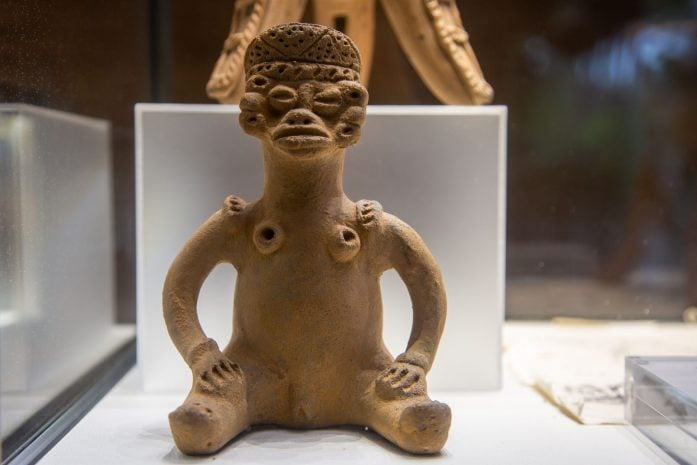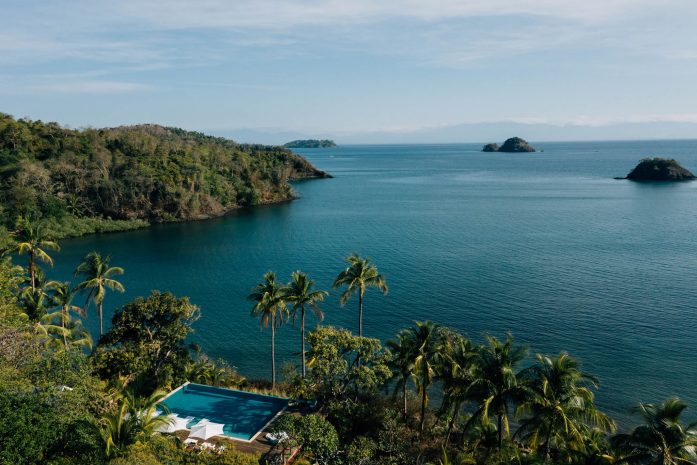 EXCLUSIVITY, SUSTAINABILITY, PERSONALIZATION
… three words that encapsulate the essence of Islas Secas' ethos.
No two Casitas are built alike, each offering a unique private oasis – embraced by the island's flourishing greenery, dreamlike ocean views, a plunge pool, and traditional thatched-roof cabana.
From the moment you touchdown, the warm, genuine, and highly personalized service is woven into every aspect of the experience. Whether you prefer languid relaxation or exhilarating explorations, the daily activity schedule is custom designed for each guest to maximise each precious day spent here.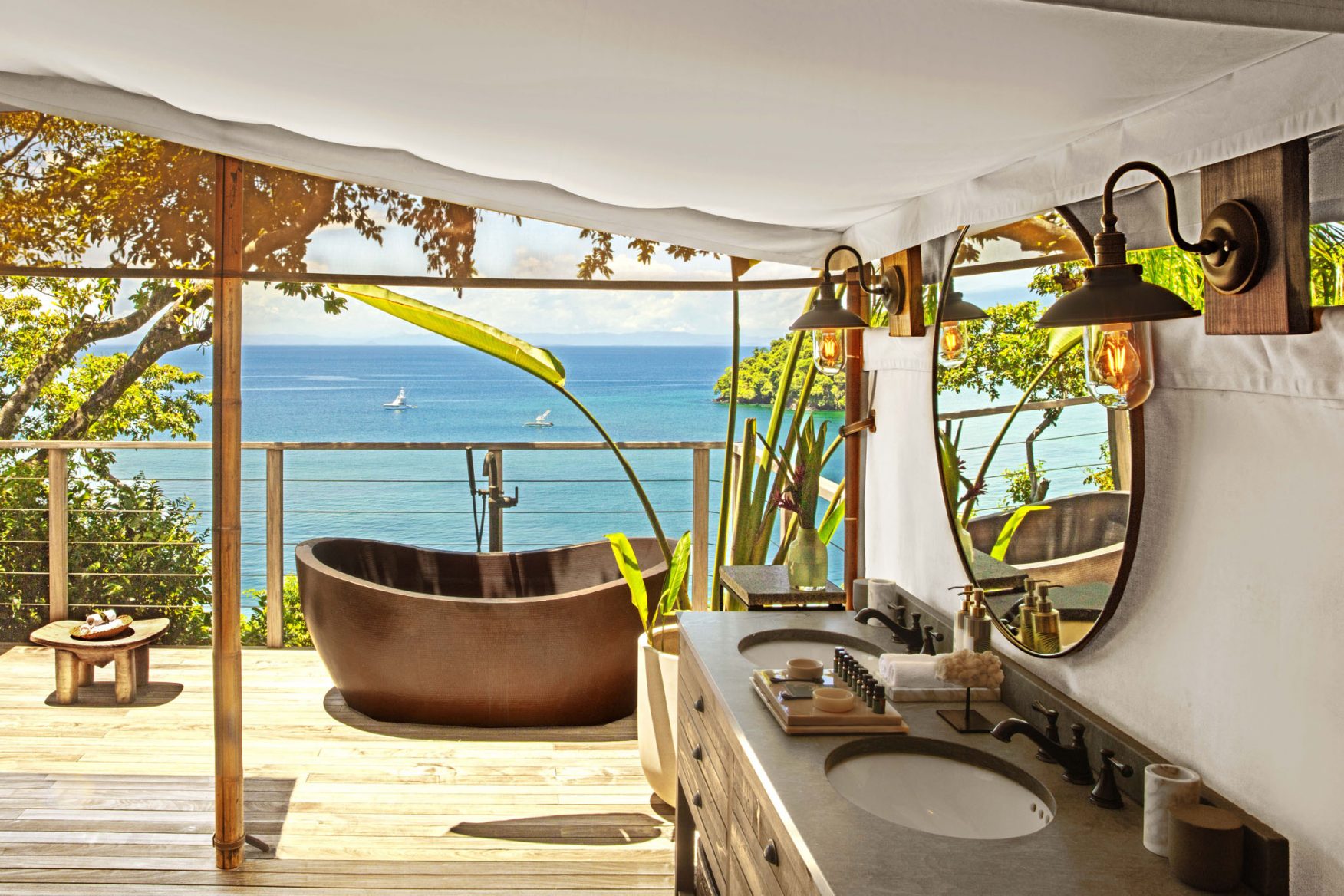 01

/ 08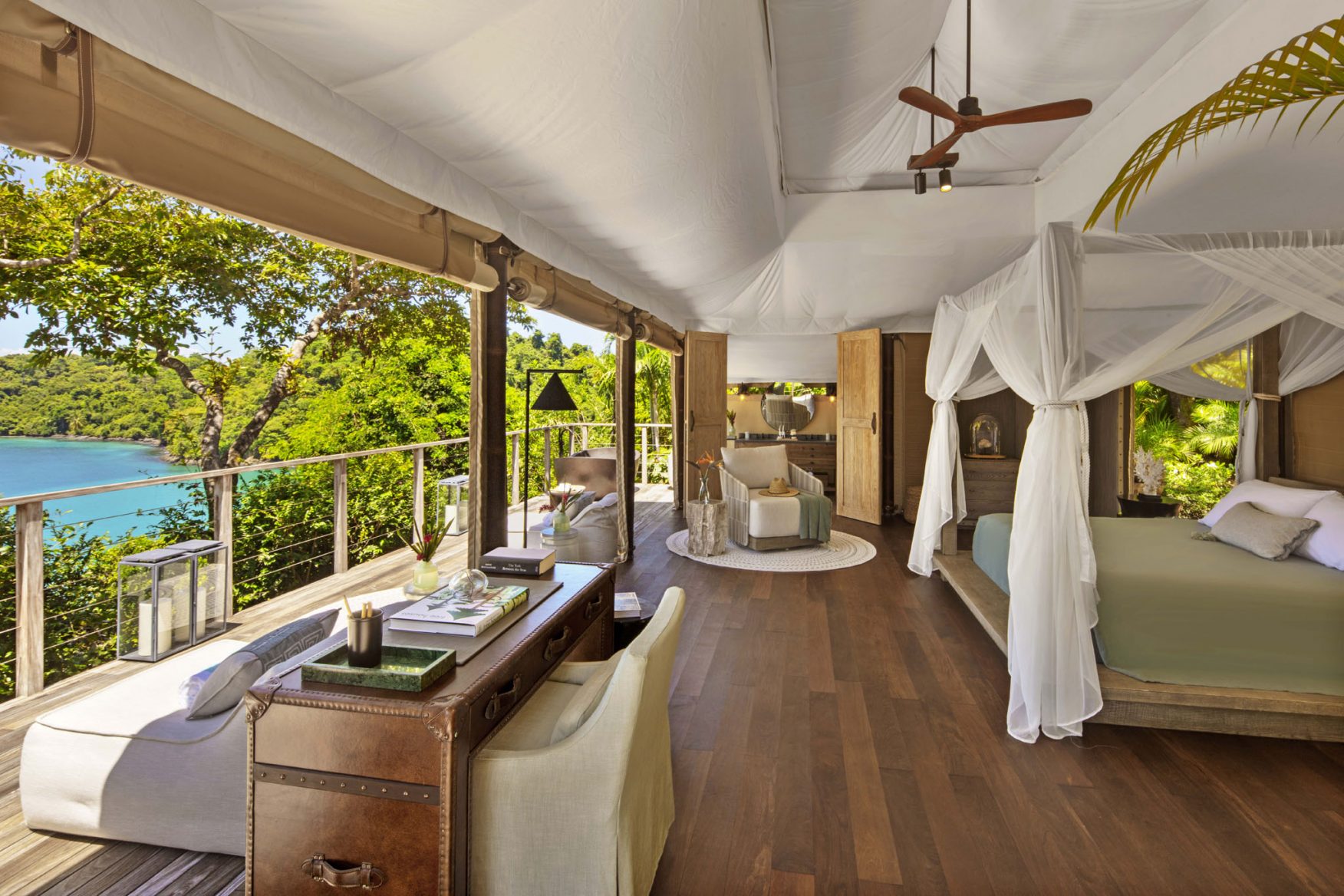 02

/ 08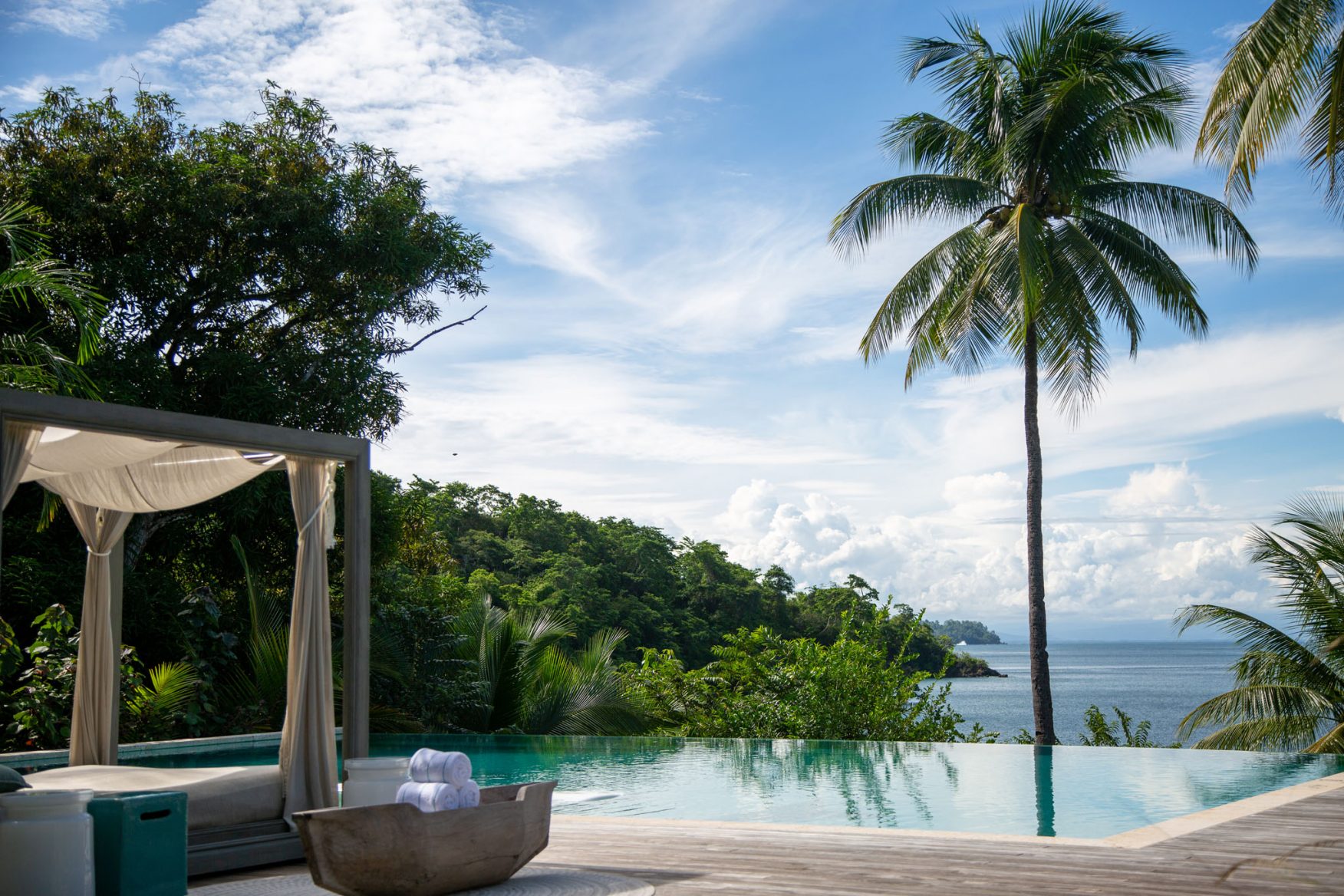 03

/ 08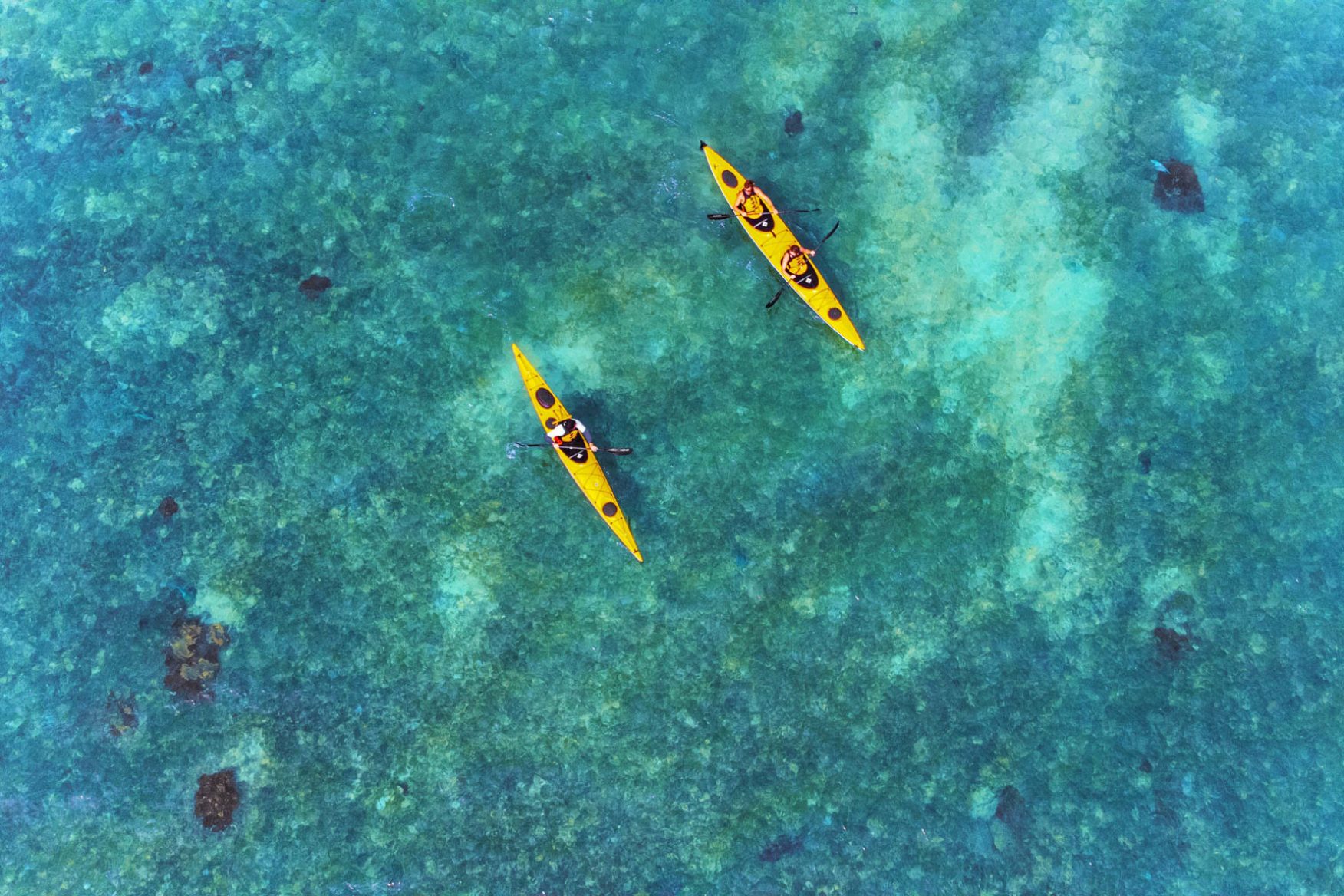 04

/ 08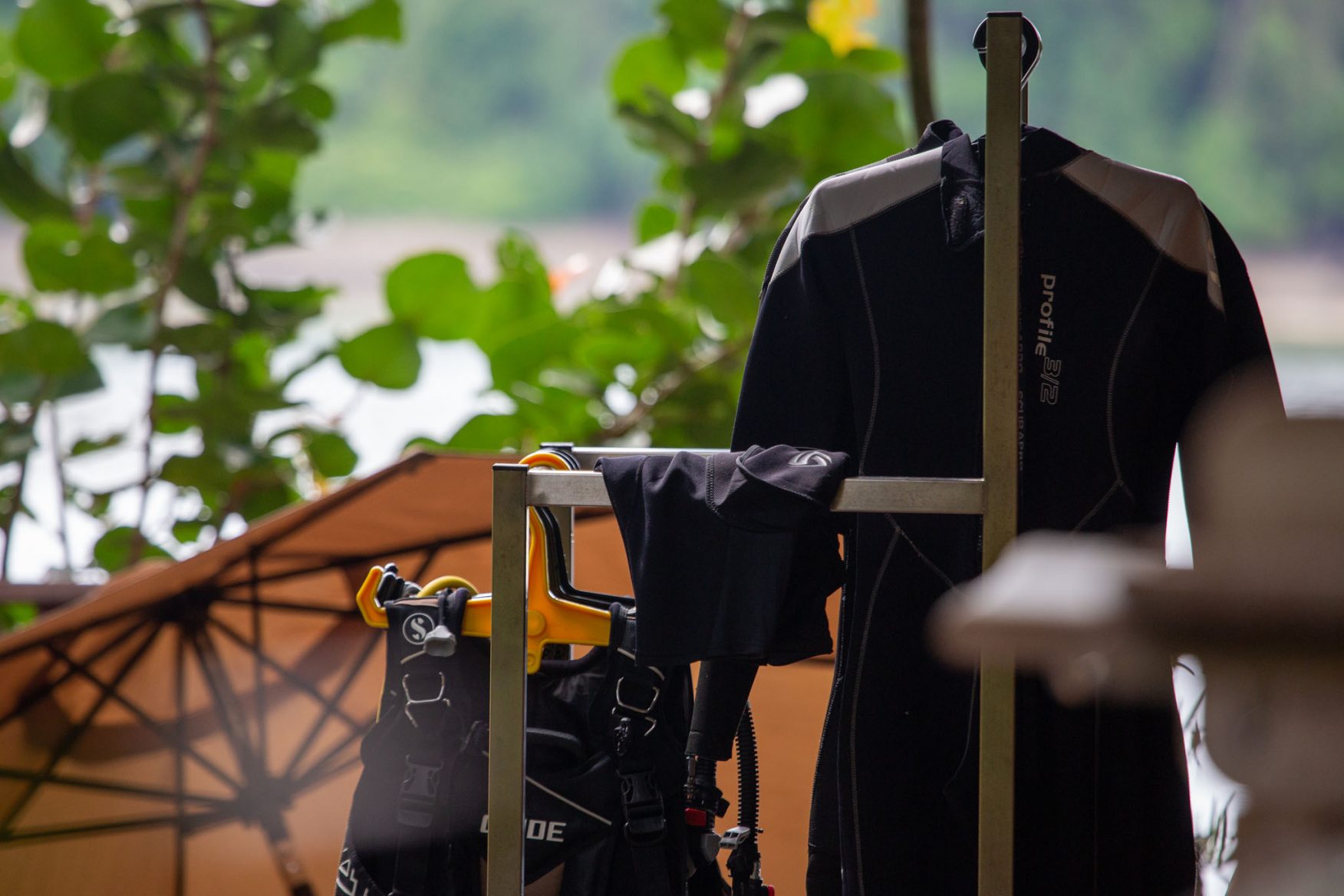 05

/ 08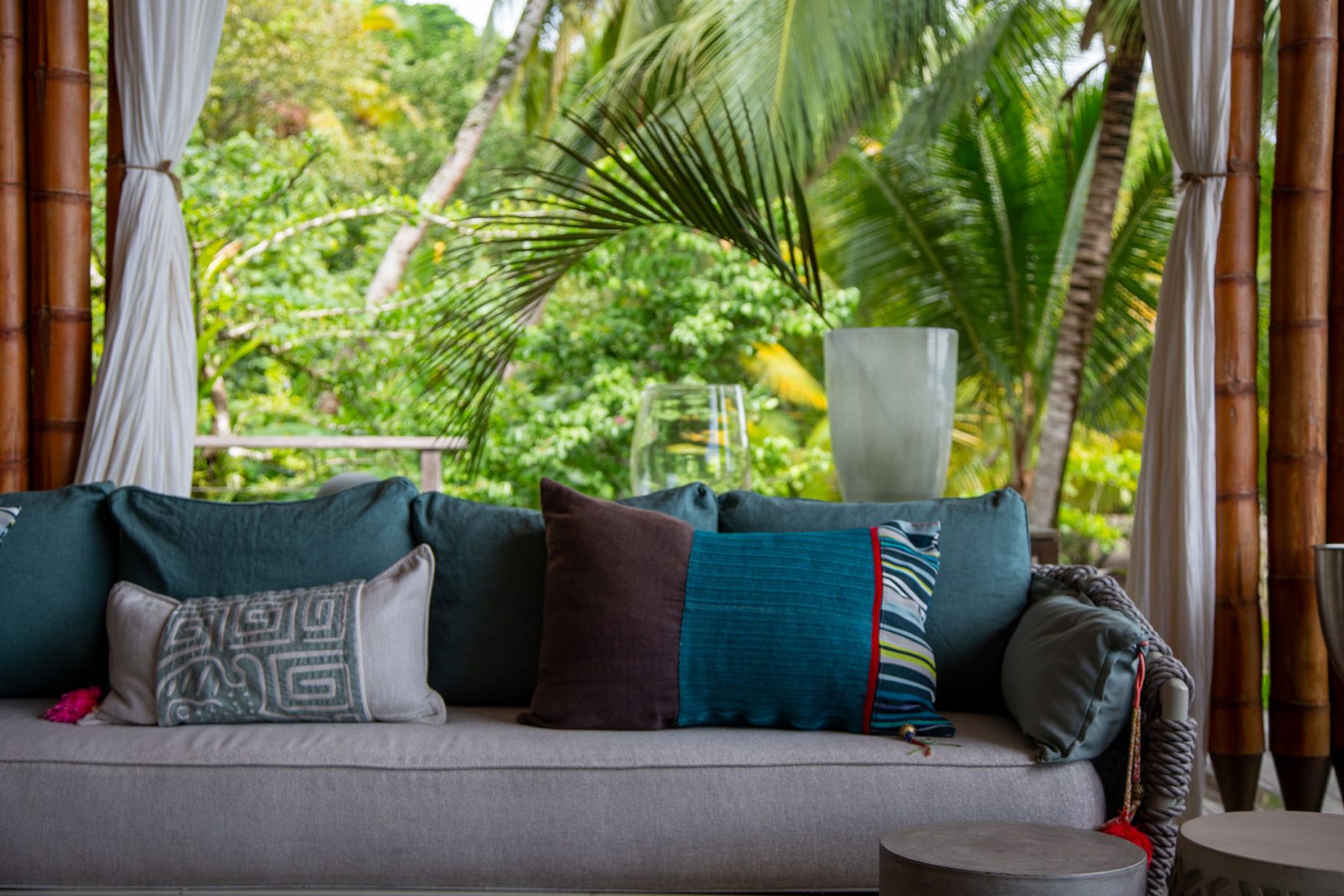 06

/ 08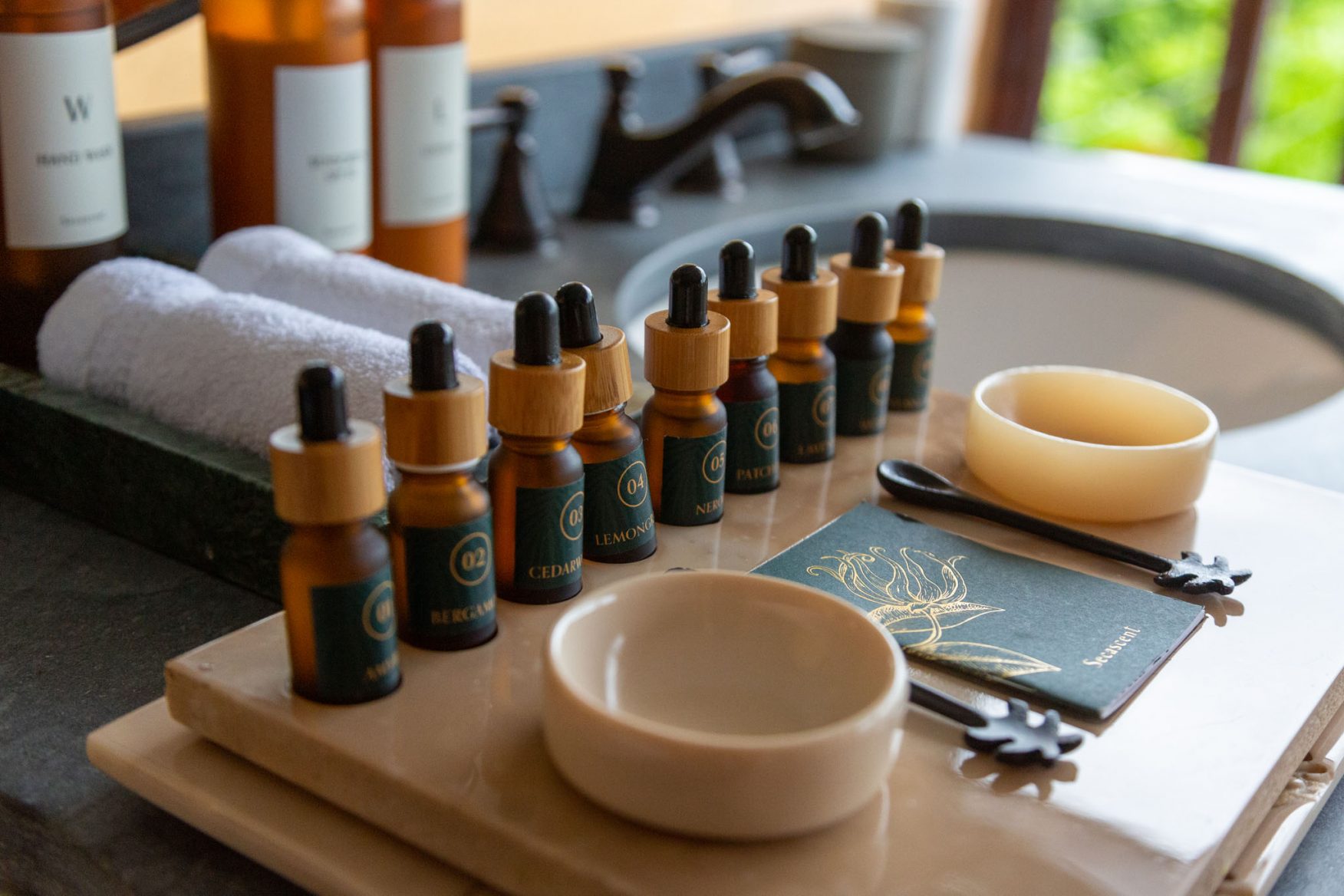 07

/ 08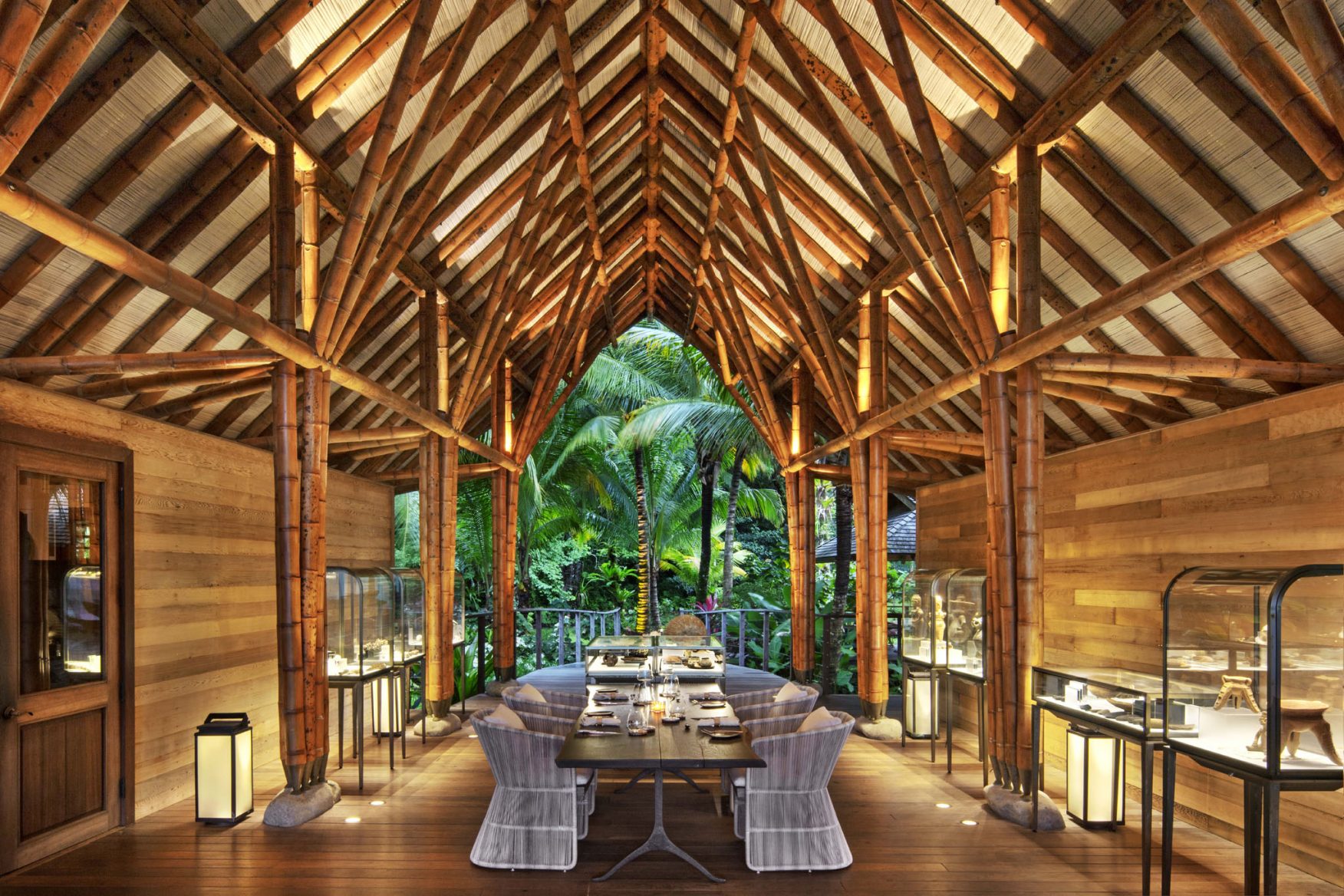 08

/ 08
Pause slider
Play Slider
An exquisite gastronomic offering runs through the core of daily adventures. Seasonal and sustainable food made from the freshest kitchen garden ingredients is impeccably presented within gorgeous natural surroundings. Uniquely tailored to each guest's tastes and dining habits, menus are carefully considered by the well-travelled culinary team. And every single evening a five-course chef's menu is curated in celebration of sumptuous Panamanian cuisine.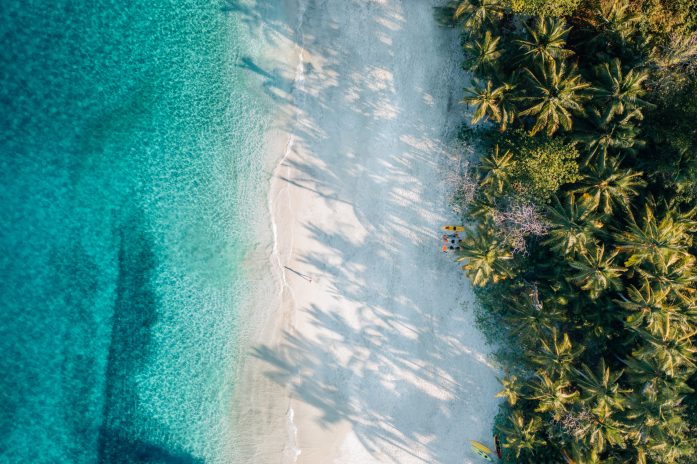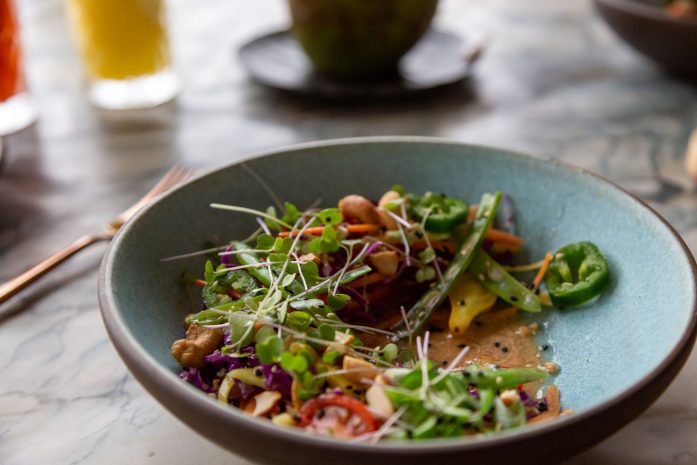 Described as an "ocean wilderness," the predominantly undisturbed region of Islas Secas is the richest and most diverse area of the Eastern Pacific Ocean and is surrounded by one of the greatest protected marine zones in the world.
The Gulf of Chiriquí National Marine Park spans more than 35 thousand acres, protecting islands, reefs, mangroves, and innumerable varieties of marine and terrestrial wildlife. And just a short boat ride away is the Coiba National Marine Park, a UNESCO-designated protected marine area that is home to the second largest coral reef system in the Eastern Tropical Pacific.
These national parks form part of the Tropical Eastern Pacific Marine Corridor (CMAR). They are essential areas of refuge for migratory species such as sharks, sea turtles, cetaceans and pelagic fish.
Populations of humpback whales migrate along the islands' shores each year, and their magnificent displays can be watched from the resort's terrace or on a respectful excursion to encounter the graceful marine mammals up close.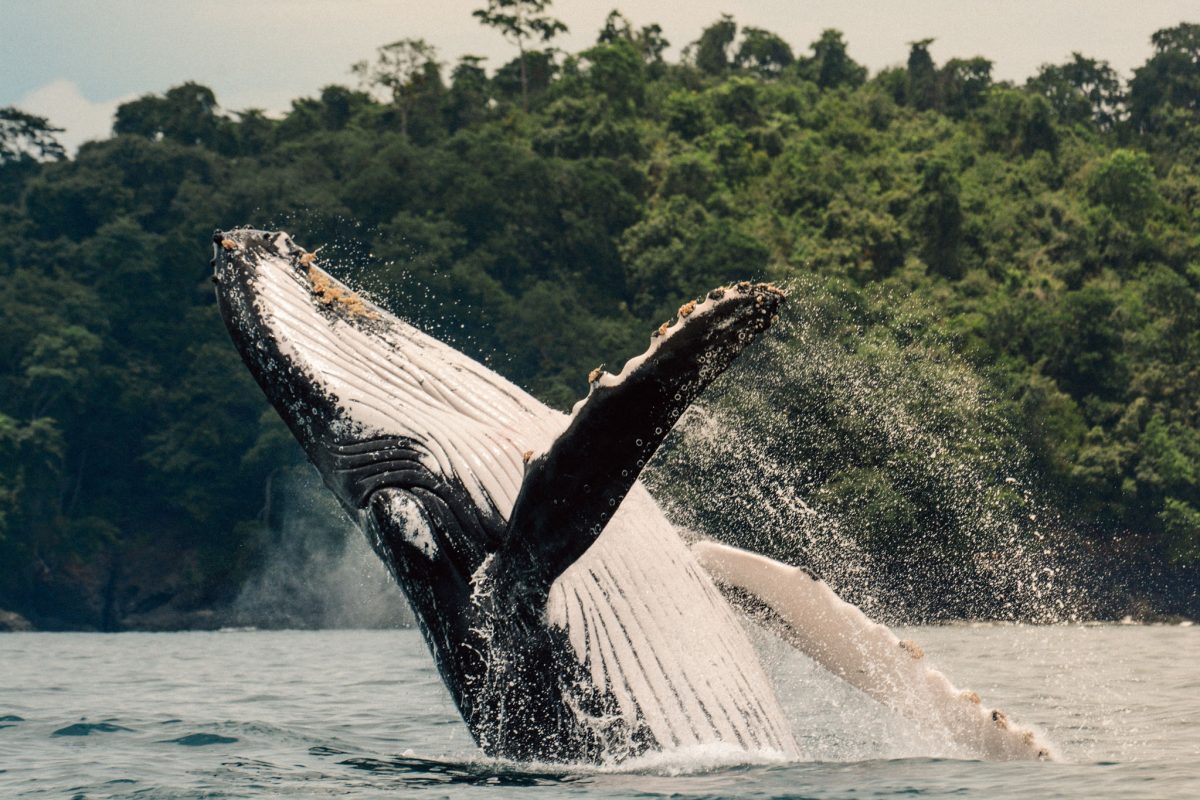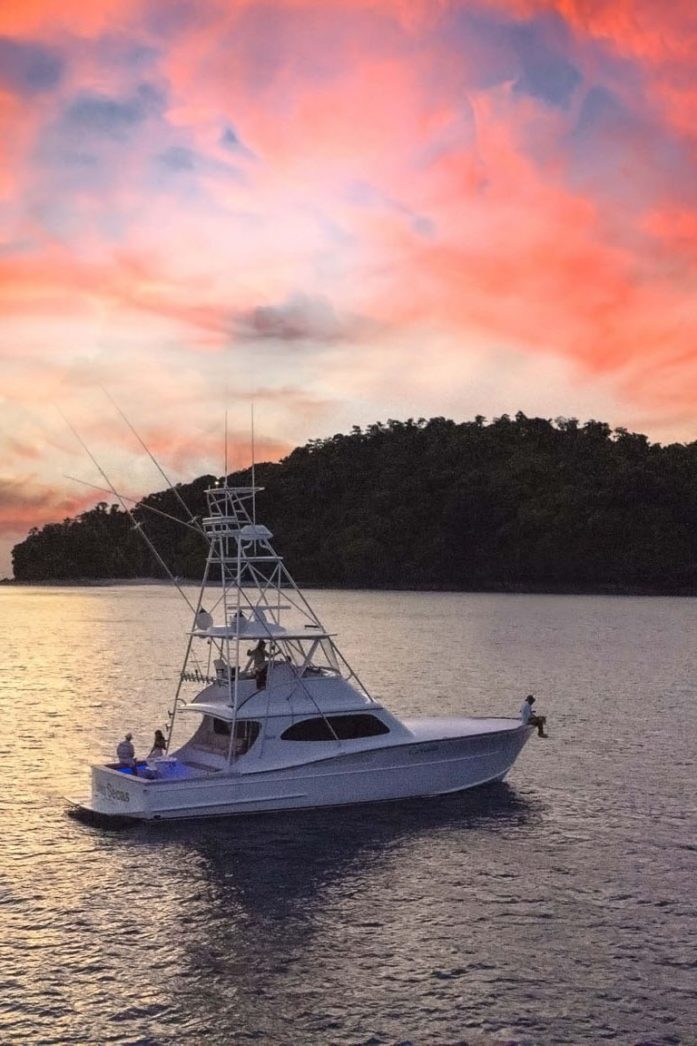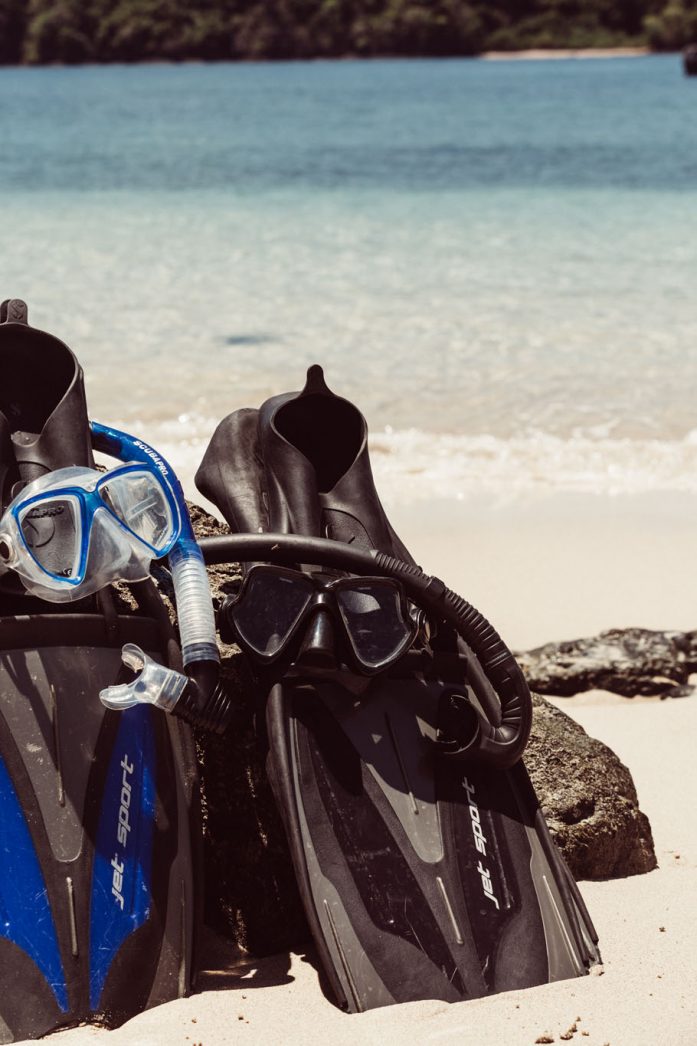 Whilst the whole archipelago is considered a protected area under Panamanian law, the resort itself provides a halo effect over the other islands. The environmentally minded team take great pride in their role as stewards of the delicate ecosystems and are devoted to preserving the beauty and diversity of the surrounding nature.
Small-scale and low-impact, the resort boasts impressive environmental credentials: 100% of the property's energy is solar generated, 100% of food waste is composted, and 100% of wastewater is reused for irrigation. There are no single-use plastics, the architecture was constructed with certified sustainable wood and treated to maximise the structure's life.
Guests are encouraged to participate in the study of frigate bird monitoring, reporting their findings of new species during their explorations, scientific coral monitoring, a marine life census, or helping to repopulate thousands of native plants to restore the ecological balance of the islands.
01

/ 06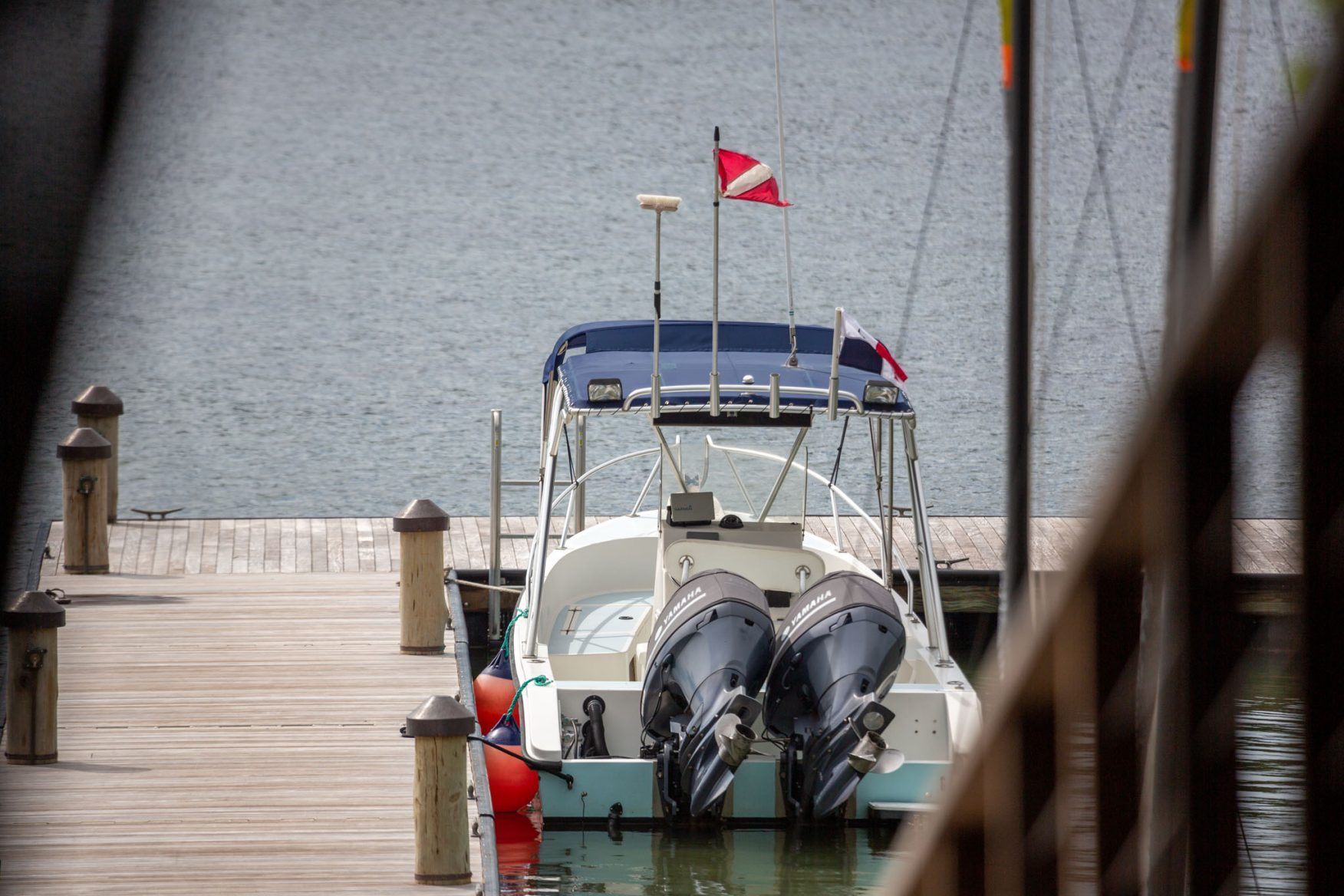 02

/ 06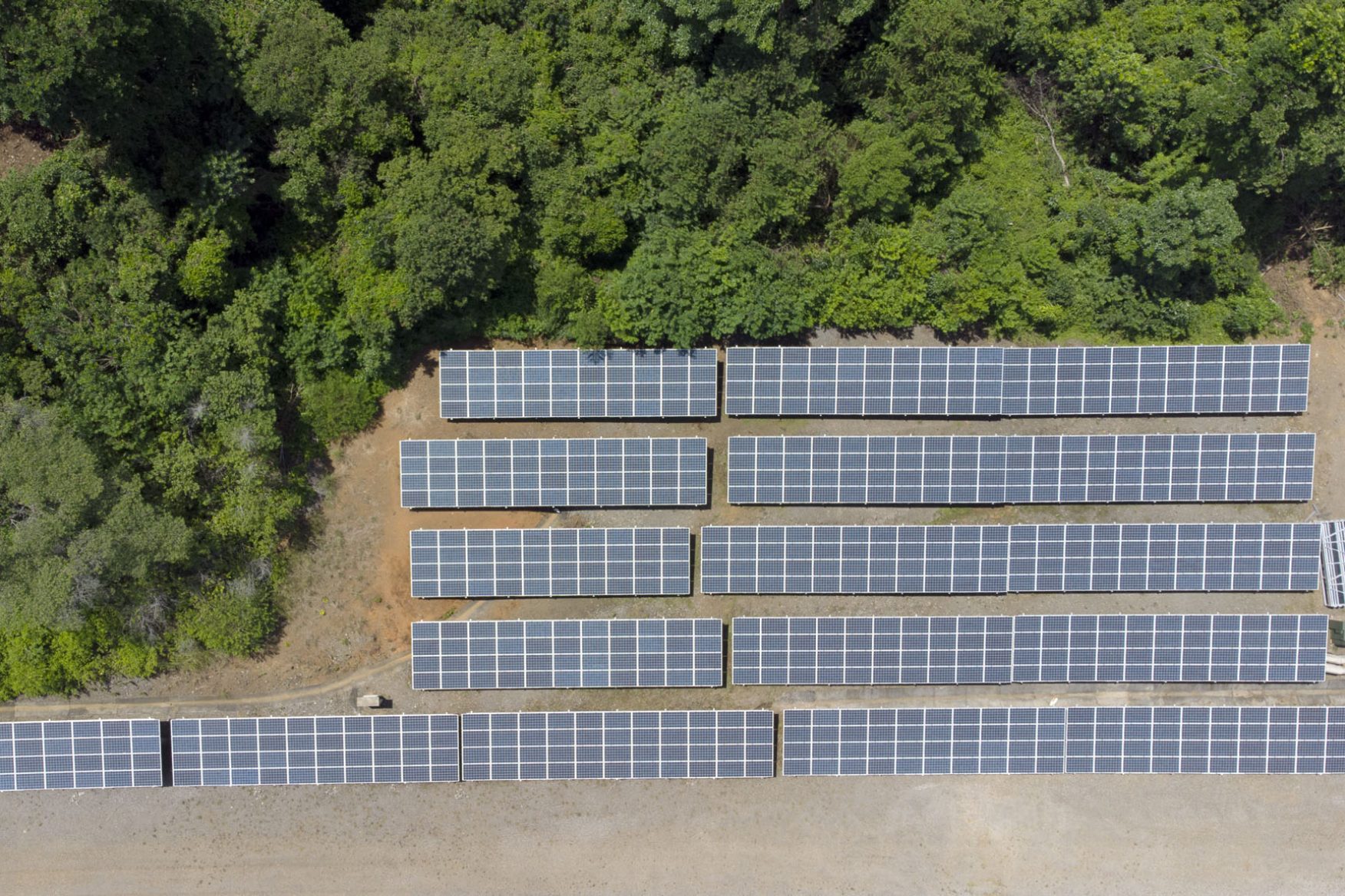 03

/ 06
04

/ 06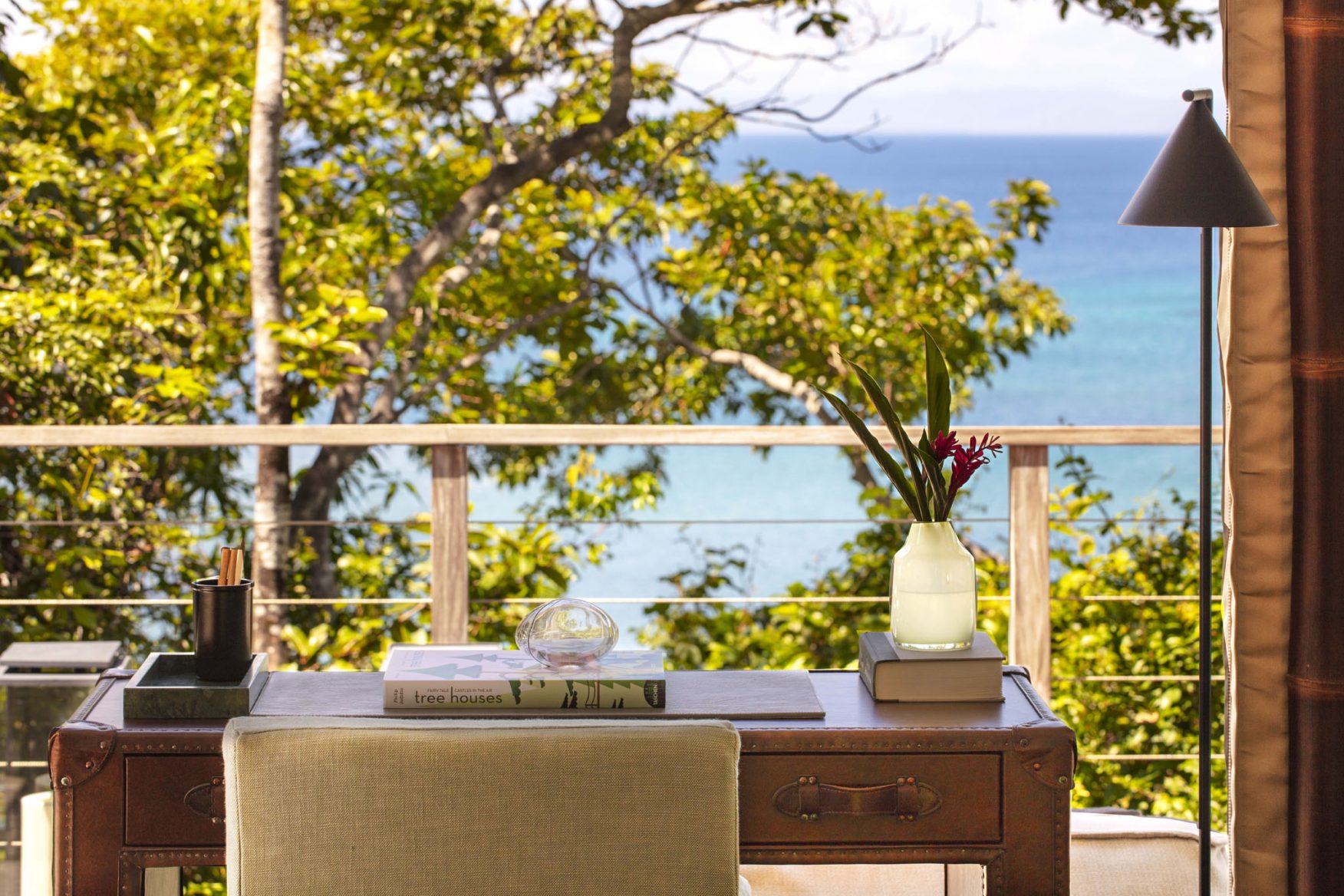 05

/ 06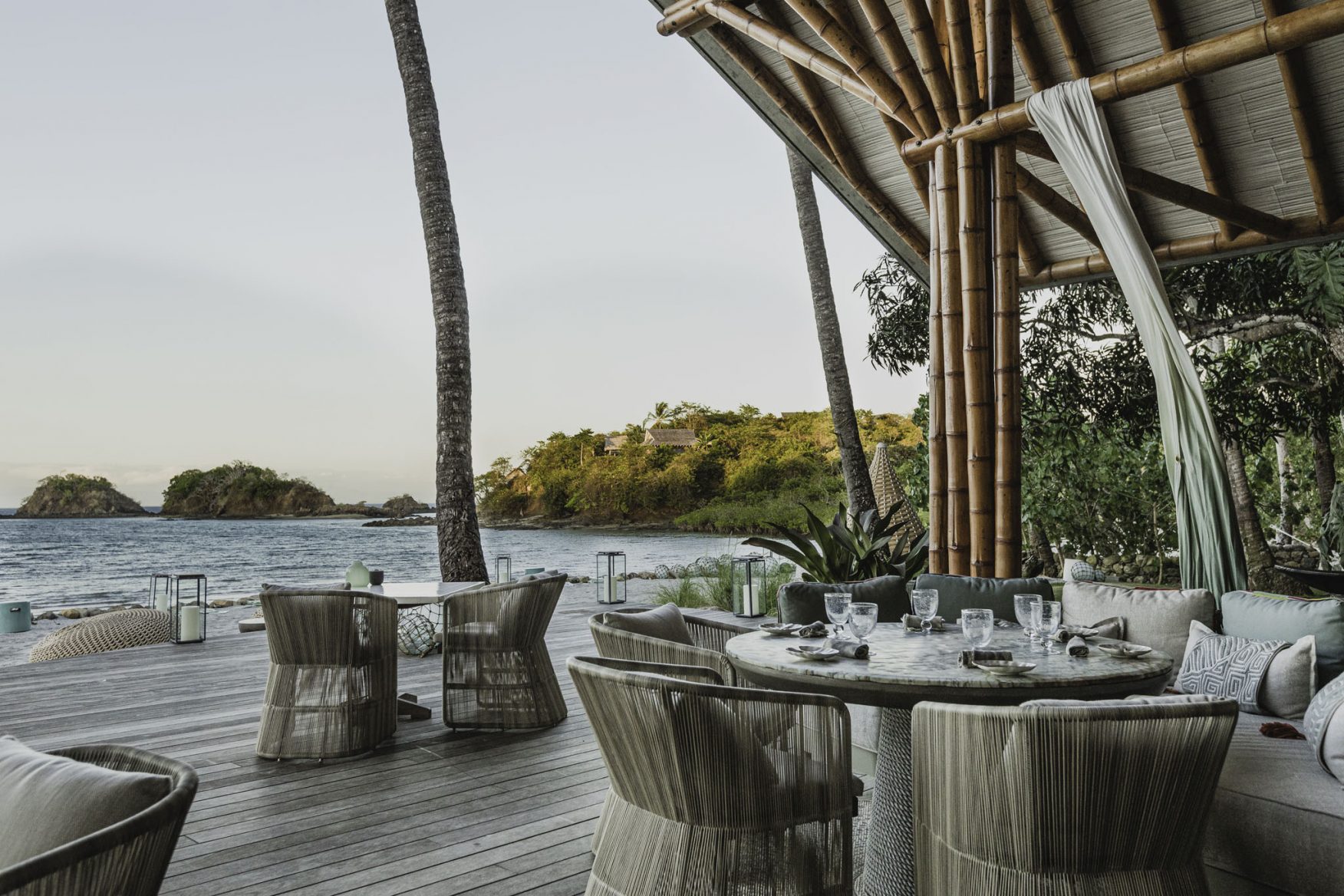 06

/ 06
Pause slider
Play Slider
Nestled between the phenomenal natural curiosities of Costa Rica and the fascinating diversity of Colombia, Panama is often overlooked as a destination. However, this perhaps works to its advantage and many of its luxury allures and authentic charms remain well-kept secrets.
Accessible within just an hour from Panama City, this chapter slips neatly into a country-wide Panamanian discovery or as part of a multi-country sojourn through Central America.
Venturing beyond, adventures could be taken to Belize, Ecuador, Peru or further into the depths of South America, toward Brazil, Argentina and Chile.
___
Start the exciting phase of planning your own unique route and begin your own True Story today…
More stories from around the world
All elements are woven together with wondrous creativity, as each chapter of our magical journeys is told.
Expect elaborate theatrical events, wild escapades and eccentric characters…
Discover more stories