Luxurious, transformative, restorative, and Bond-esque in stature and design – this 19th century military fortress has been exquisitely remodelled in to a boutique hotel with an edge… it follows none of the usual formulas and is the perfect back drop for intimate and romantic celebrations of love and affection, as well as suiting larger scale conceptual shenanigans.
Situated on a rocky outcrop, this former lookout post and military stronghold has been imaginatively converted by local architect Antonio Obrador. The property sits on the edge of a nature reserve and is relatively isolated – quiet and quaint – the natural ambiance resonates from the lapping tides and calls of local birds…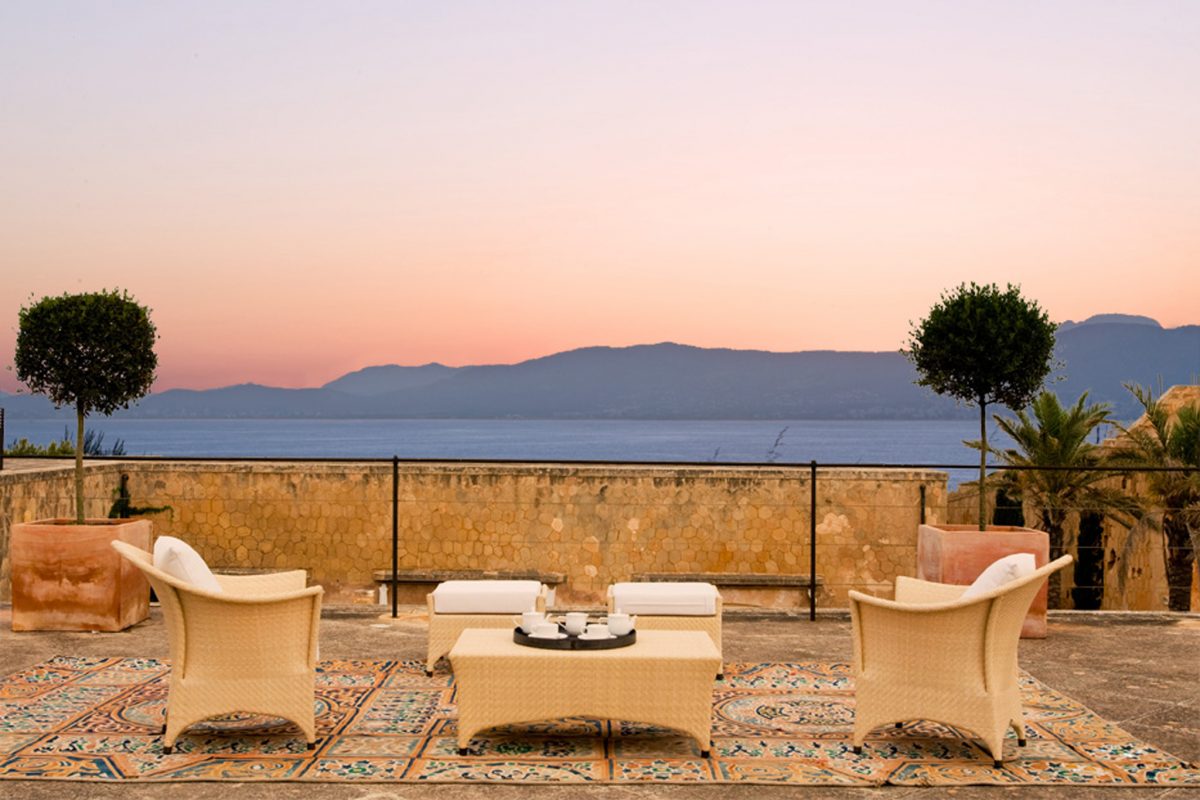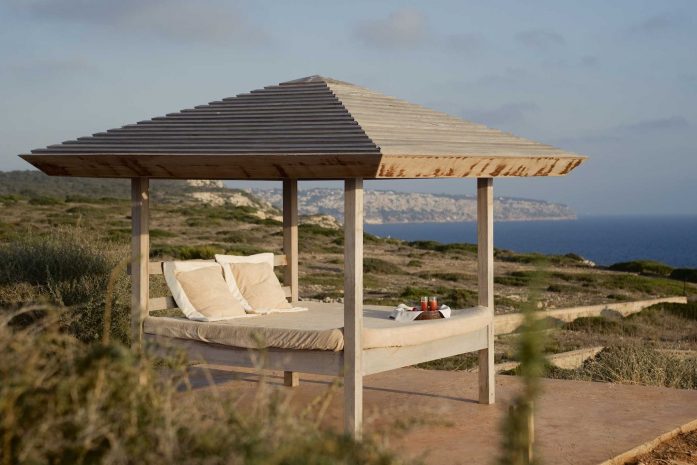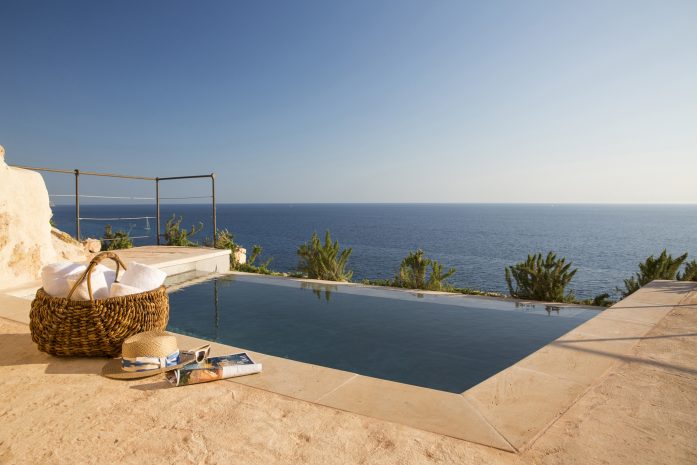 Positioned on the edge of a peninsula with views over Palma bay, you feel like you have arrived on set of a film… aesthetically arresting and perfectly conceptualised. You have tranquillity and peace in abundance – so perfect for full takeovers for larger groups or to drop in for an incognito night of romance and seclusion.
When guests arrive at the end of a long and secluded track, an immaculately trained host in white ethereal attire escorts to the hotel entrance, where a dedicated team awaits offering a personalised warm welcome. Service is understated and discreet: staff handle their tasks with effortless efficiency and always with a smile. At Cap Rocat nothing is too much trouble as the client is king.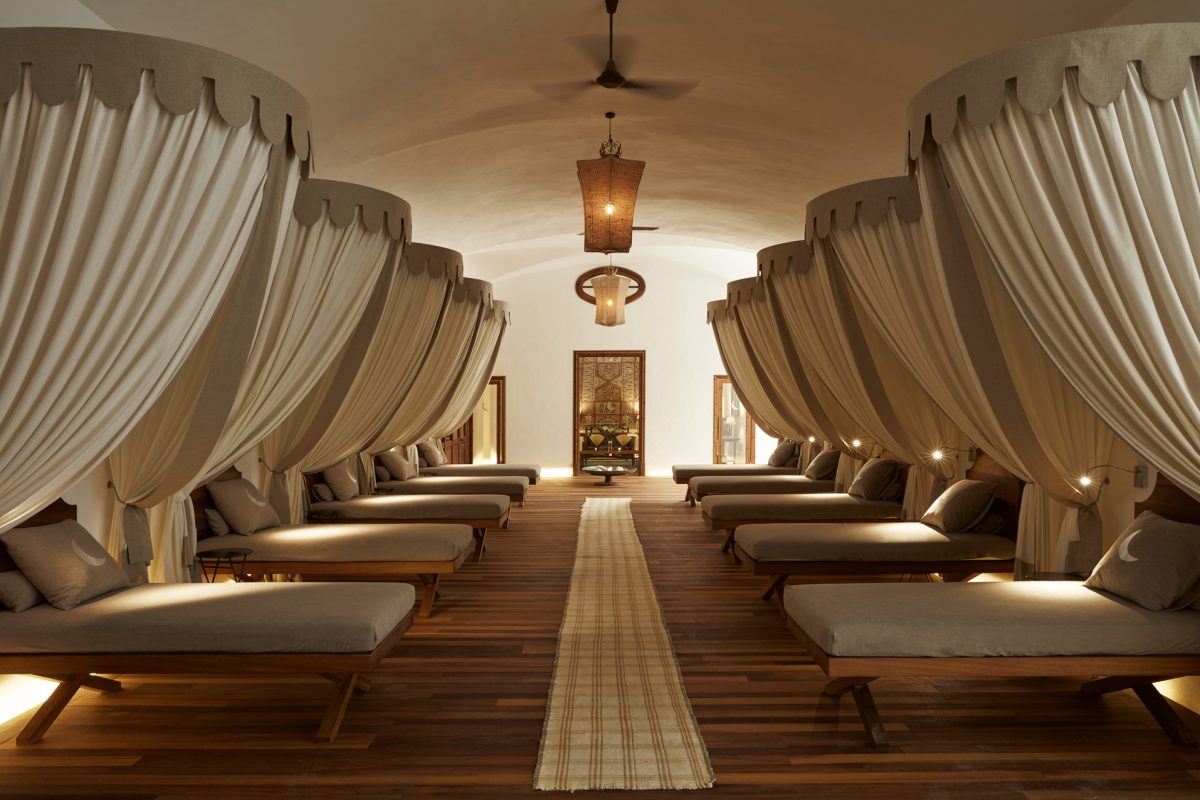 Aside from the large infinity pool flanked by comfy loungers, there is an on-site library, a 24-hour gym, private cinema, bar, shop, and a spa housed in a former limestone water deposit. Yoga, Pilates classes and personal training sessions are offered, along with a raft of massages and Ayurvedic treatments with organic products. The indulgent Hammam Ritual experience, involving hot steam, deep cleansing and massage with aromatic soap, is a must. The spa also includes a long and lean seawater pool with magnificent skylight.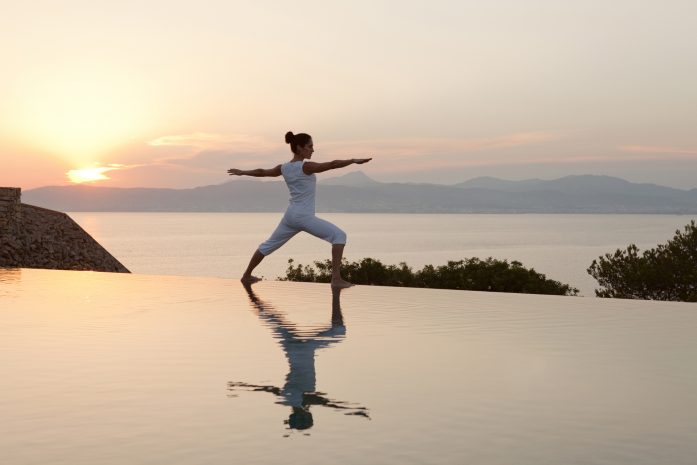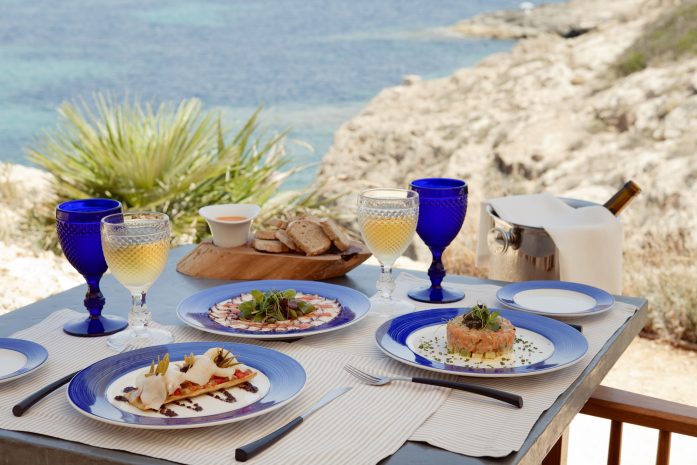 The hotel has created its own small sandy beach zone with direct access to the sea. Complimentary bikes and snorkelling equipment are available and countless choices of local excursions by land and sea.
Linger over lunch or have a decadent dinner at La Fortaleza (the Fortress), set in one of the main pavilions (open from Tuesday to Saturday). Food is Spanish/Mediterranean in character, with dishes such as "Bacalao y pimientos de piquillo" (red pepper with cod and an aioli dressing). During summer months, eat by the lapping waves in the Sea Club, an open-air restaurant by the waterfront in the Queen's Cove. Food here is more relaxed: zingy salads, pasta, and grilled meat and seafood.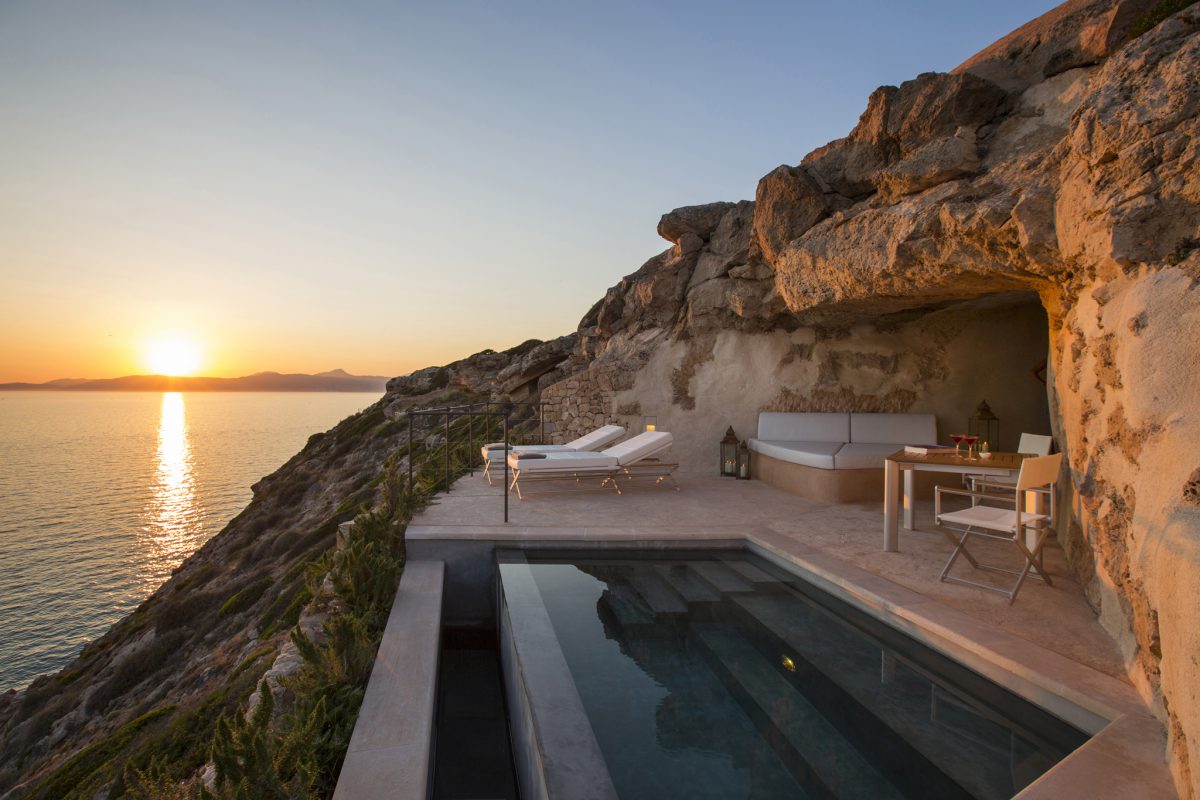 Borrow some rackets and balls and try out the clay tennis courts. The hotel provides snorkelling equipment, so you can explore the marine reserve. The fortress' former kitchen is now used for private dining and cookery classes. Have a culinary lesson with chef Victor García; whip up a three-course meal then sit down to enjoy it over refreshments and coffee. Palma is just a 15-minute drive away – browse the boutiques for beachwear, have a wave-side lunch and finish off with sundowners in one of the glitzy bars.
More stories from around the world
All elements are woven together with wondrous creativity, as each chapter of our magical journeys is told.
Expect elaborate theatrical events, wild escapades and eccentric characters…
Discover more stories