Comprising 58,000 acres (270km2) of unspoiled wildlife habitat in the Laikipia District of Kenya, the landscape of Ol Jogi's private wildlife conservancy is startling and mesmerising — unique in its diversity within Kenya.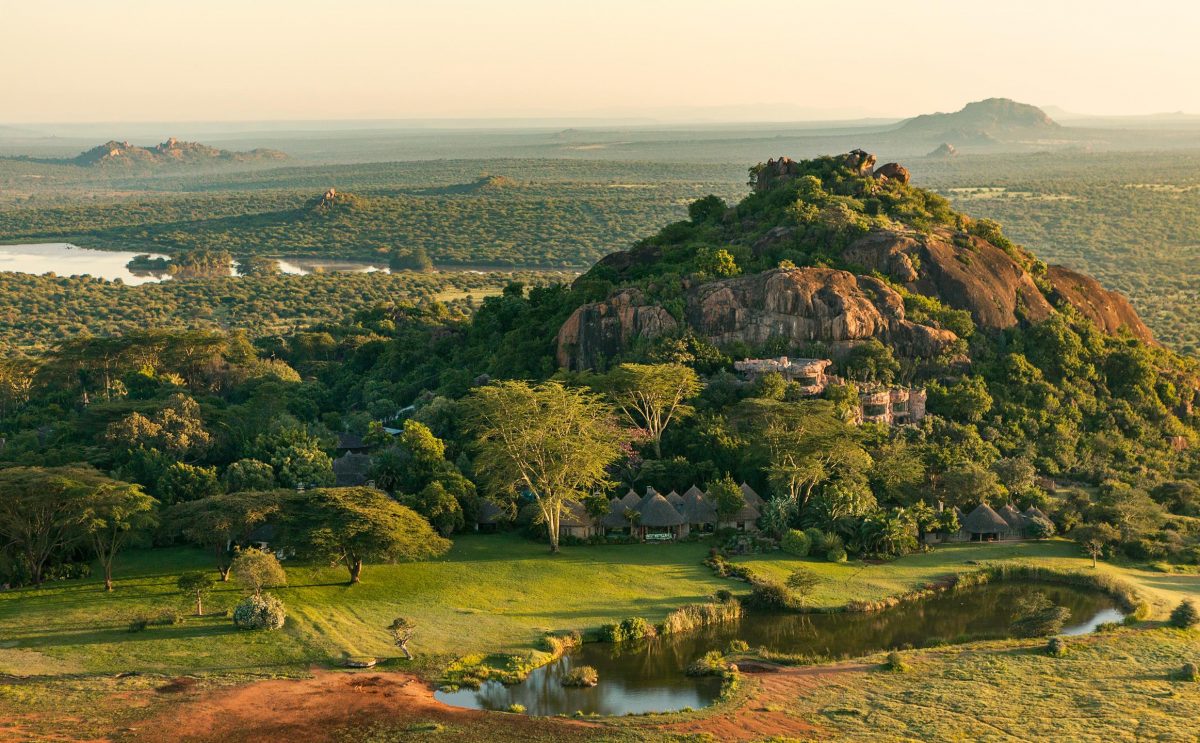 Ol Jogi provides guests with a tailored experience where each of their individual requests and preferences are seamlessly met. As wonderful and indulging as is Ol Jogi's home, the real treasure lies in the untouched nature, the wildlife that unfolds before your eyes, and the freedom to do anything you wish within this magical setting. This is the perfect place for a family escape. Your own exclusive home where your adventures are only limited by your imagination.
As a family, the lodge and staff also understand what children enjoy and are committed to ensuring that their holiday experiences match that of their parents.
The Accommodation
The décor of the Main House is unique, with fine sculptures, paintings, and beautifully crafted and comfortable furnishings. The attention to detail is something you will never forget or experience elsewhere.
Enjoy breakfast and lunches on the veranda with wonderful views of Mount Kenya, the waterhole and the expansive scenery, dotted with rocky kopjes. For a more formal and luxurious evening event, the dining room seats up to 18 guests around one table: a perfect setting for lavish family dining.
Situated just off the elegant bar is one of Ol Jogi's many secrets – a hidden underground tunnel that brings you right to the edge of the waterhole for up close and personal, wildlife encounters.
Still, with an extensive Africana book collection in the library and a cinema room featuring a specially commissioned, oversized couch, a night indoors can be just as entertaining for the whole family.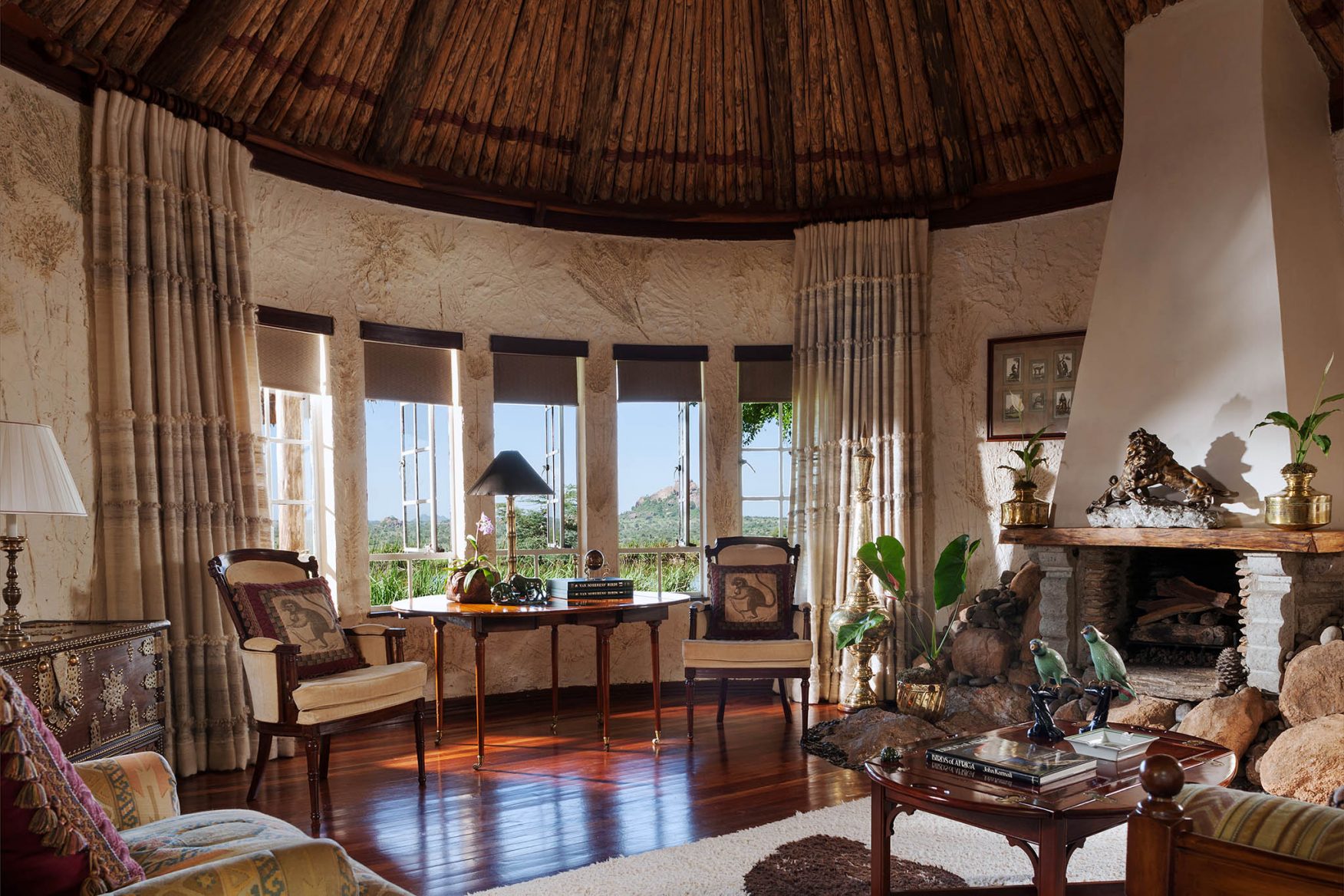 01

/ 09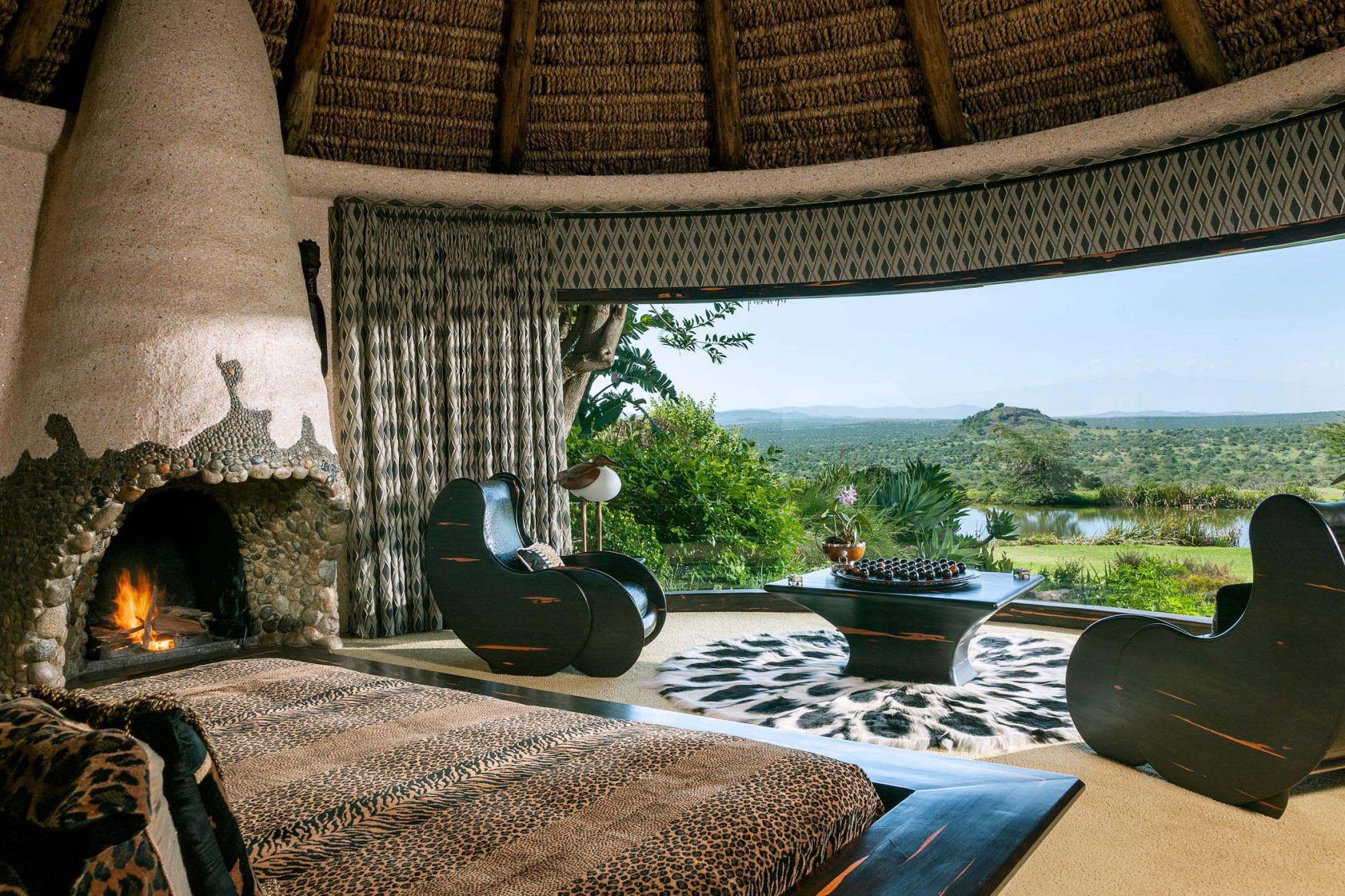 02

/ 09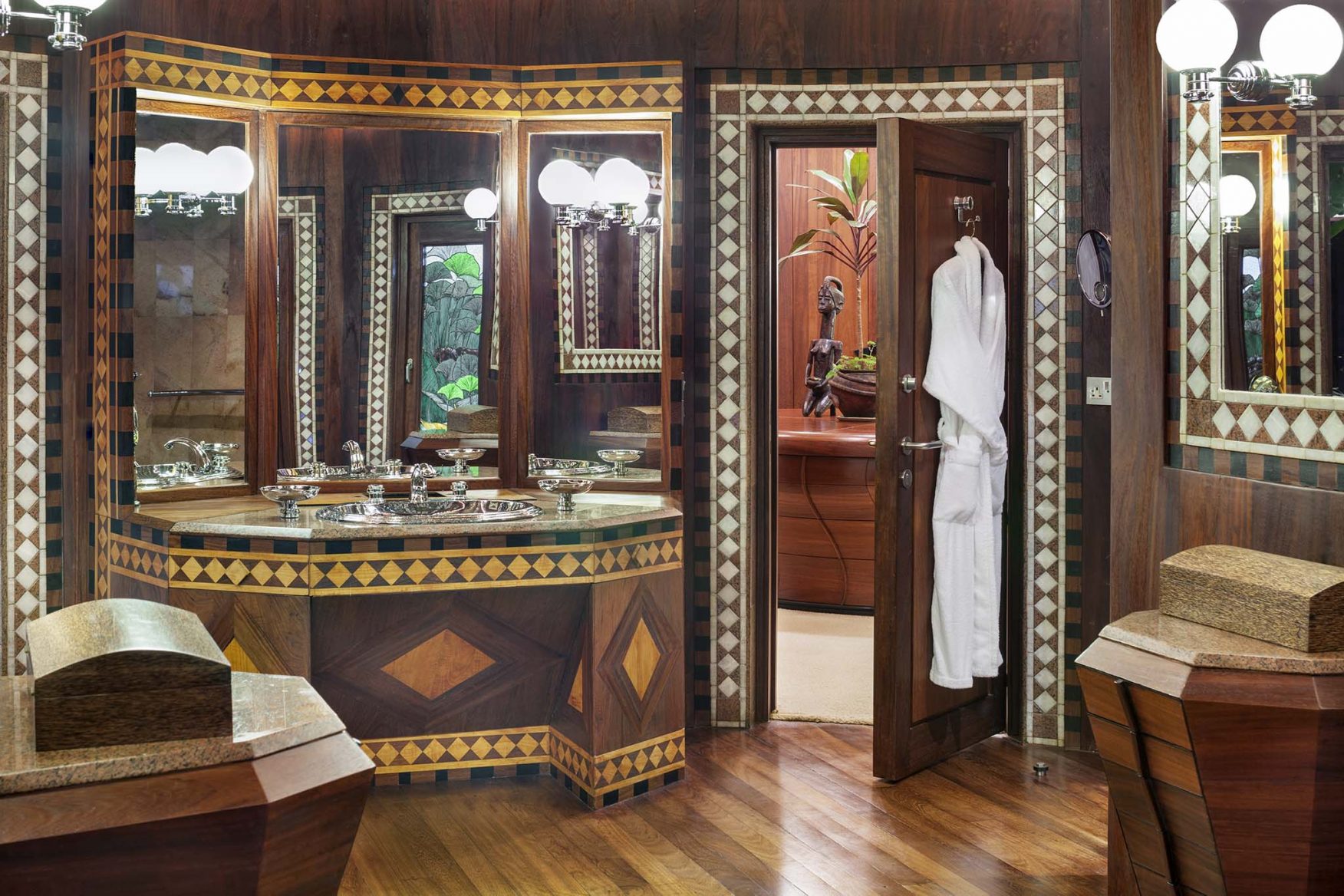 03

/ 09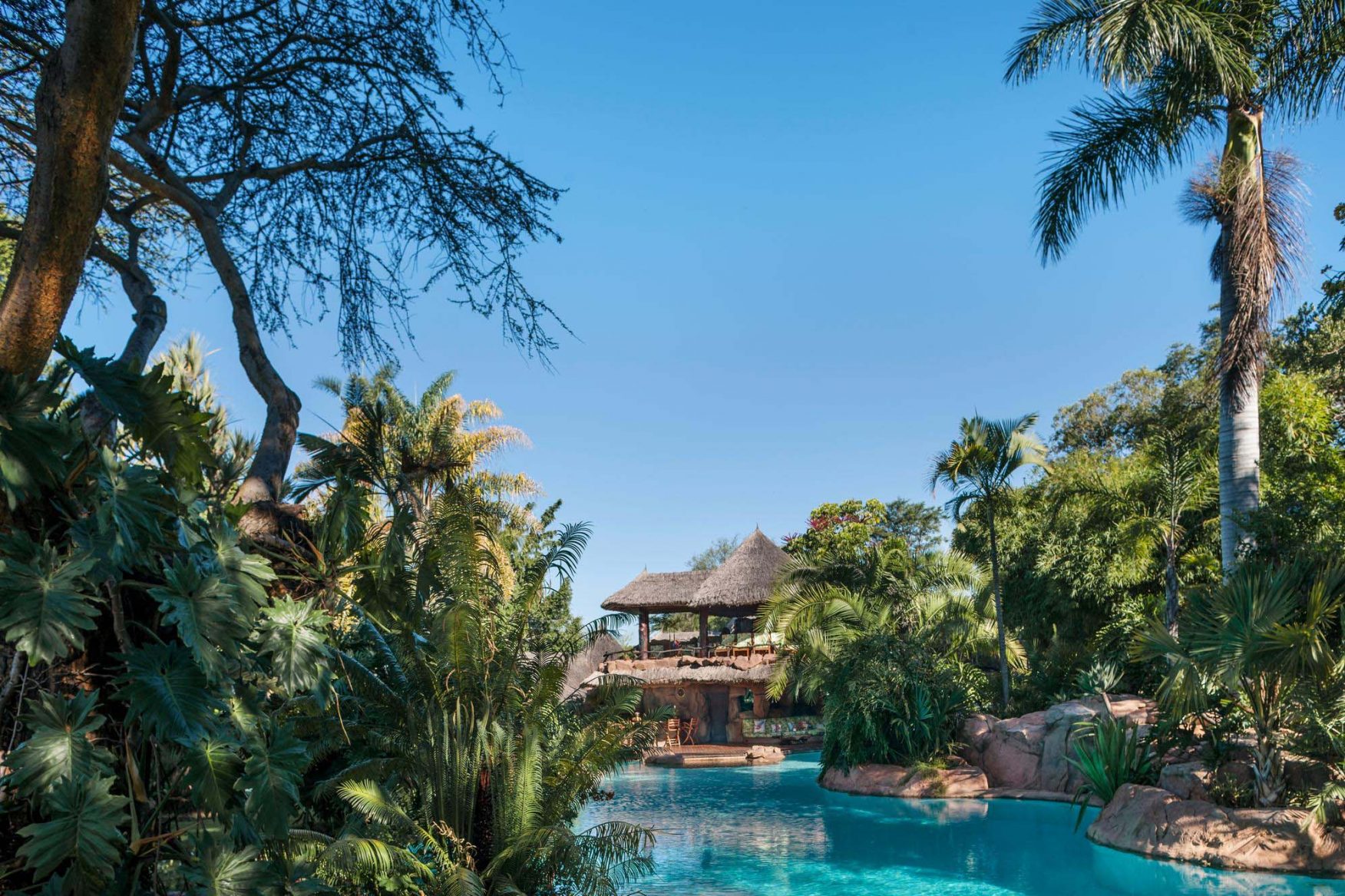 04

/ 09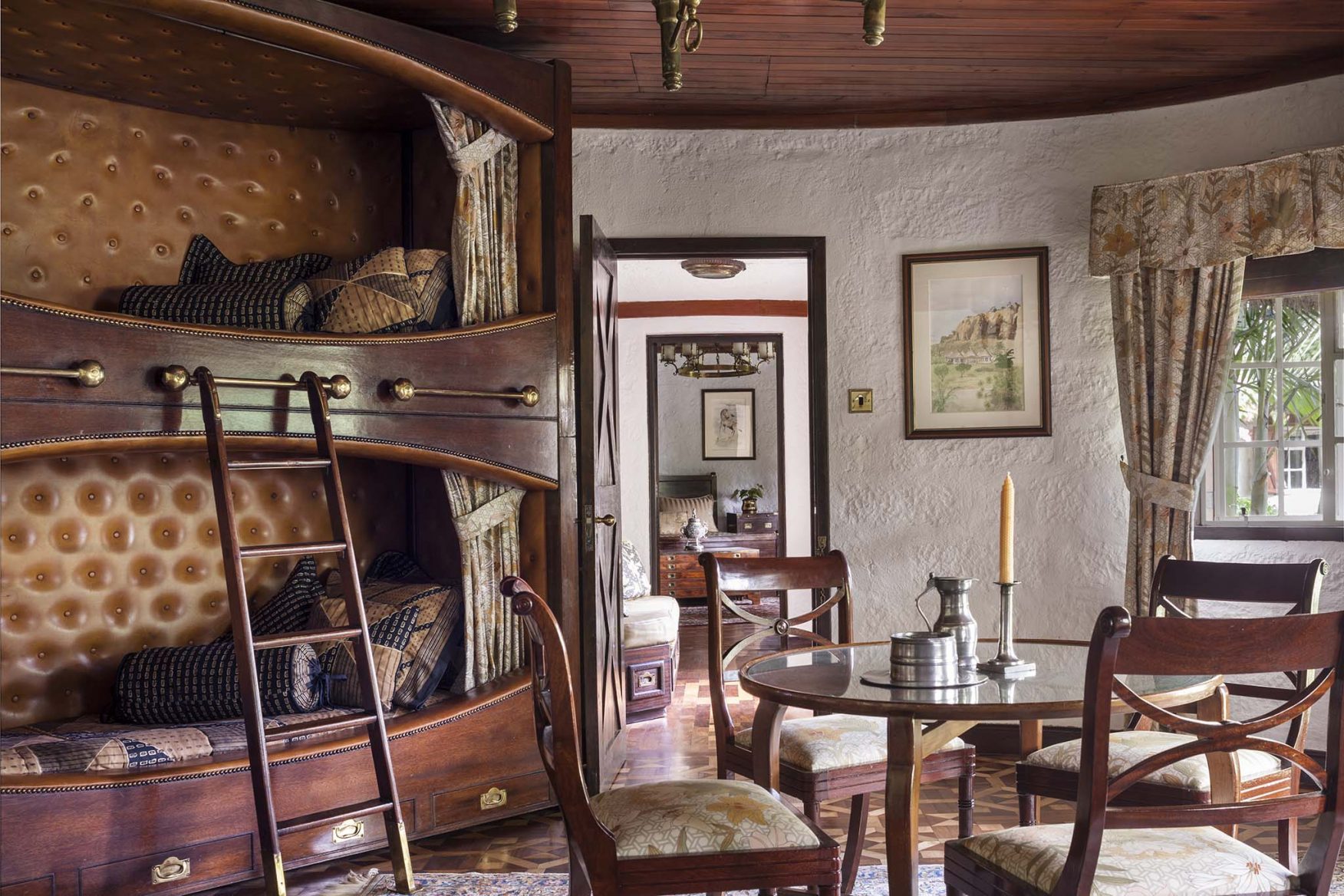 05

/ 09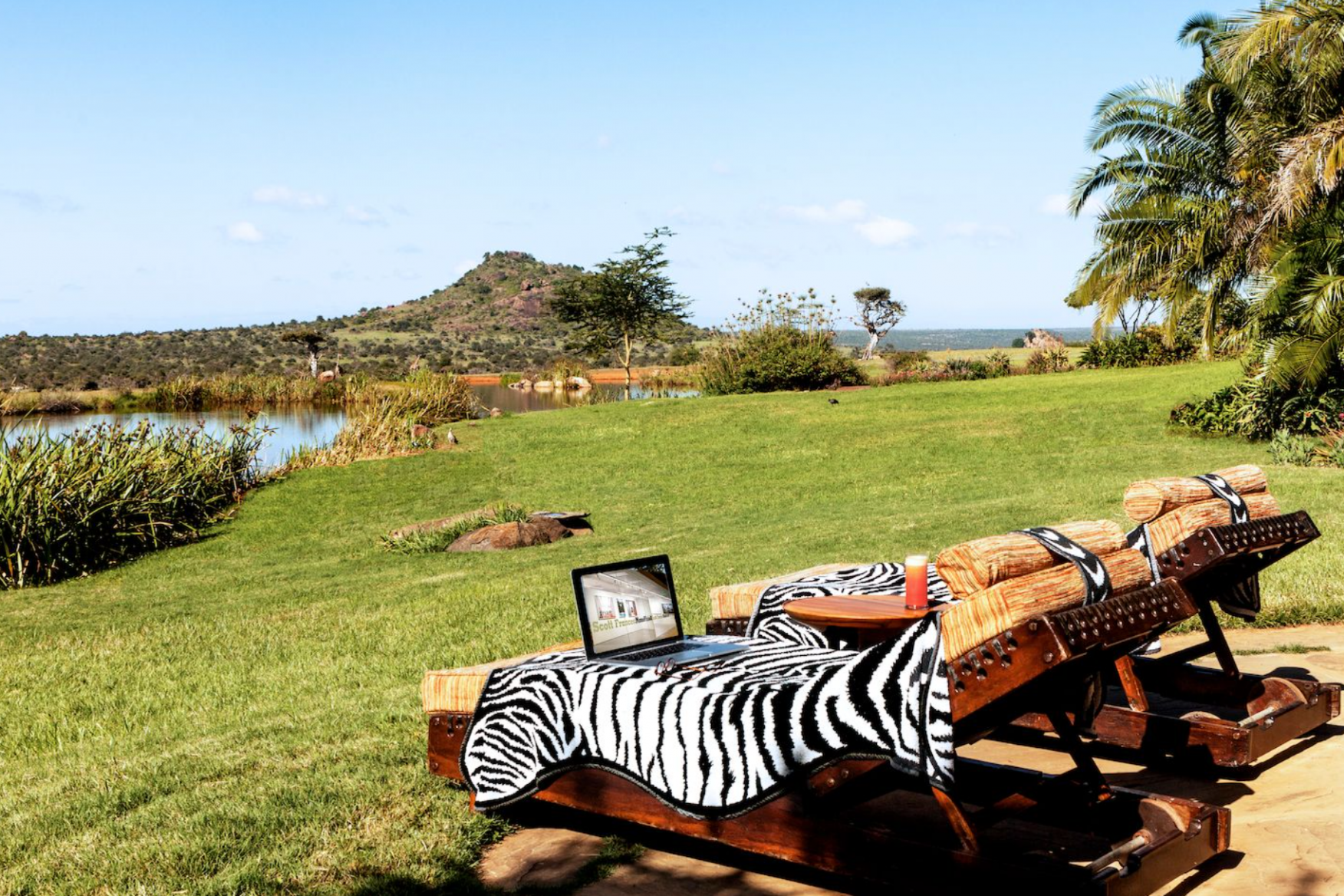 06

/ 09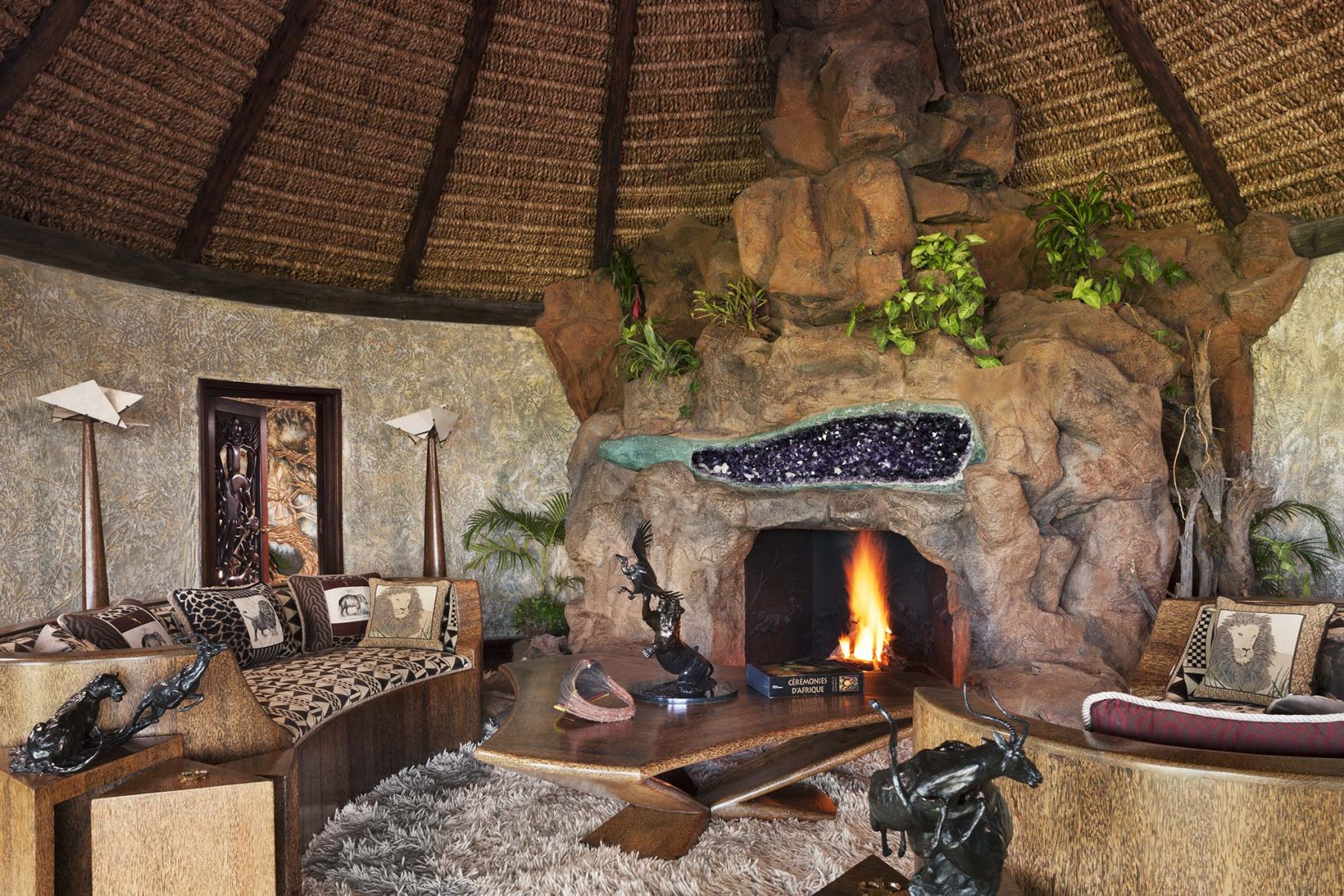 07

/ 09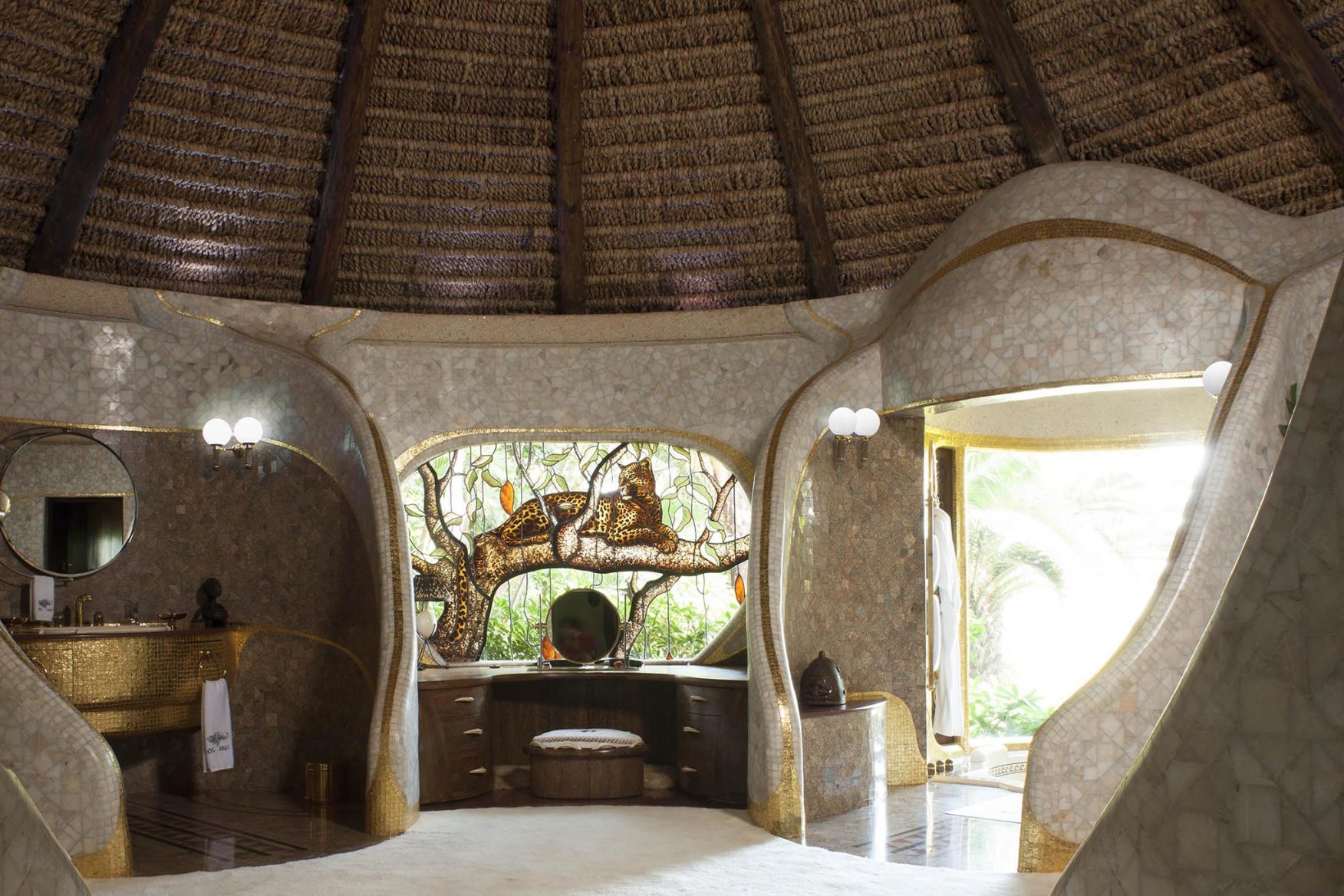 08

/ 09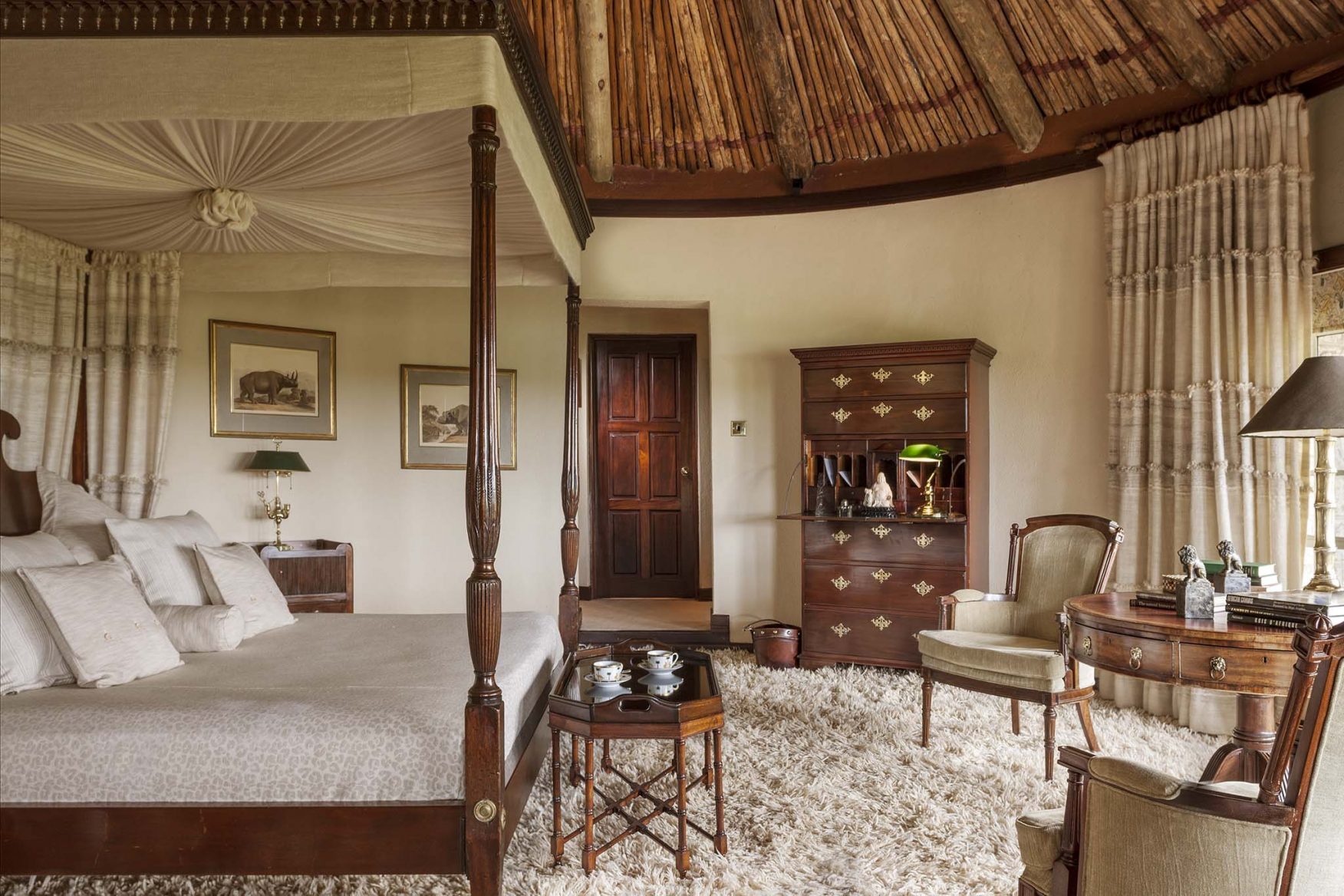 09

/ 09
Pause slider
Play Slider
Your Experience
For 35 years Ol Jogi has operated as a private conservation sanctuary. The lodge currently hosts 6% of the world's remaining Eastern Black Rhino and 15% of the world's remaining Grevy's Zebra, plus significant populations of all of the "Big Five" along with several other endangered species. The sheer amount and diversity of wildlife is amongst the best in the world.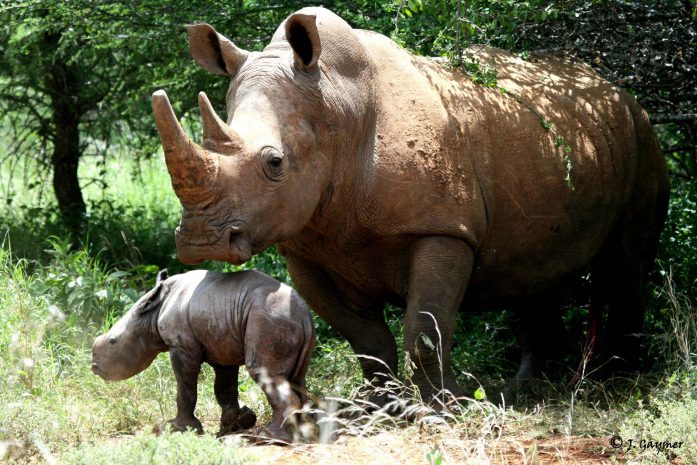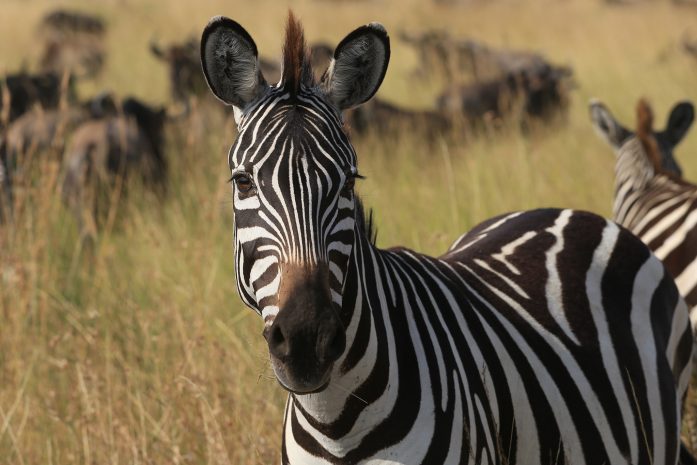 Daily game drives are extremely safe and well managed, enjoyed in the open-sided, specially built 4×4 vehicles that are driven and personally guided by the reserve's conservation managers. Whilst traversing the bush, guests can take the opportunity to discuss Ol Jogi's Conservation model and learn about the complexity and intricate management of wildlife conservation. Due to the expanse and exclusive nature of Ol Jogi, you will never experience the same game drive twice.
Thanks to the rescue and release services that Ol Jogi offers to wildlife, guests also have the opportunity to get up close with the animals – elephants rescued from Zimbabwe, cheetahs and a lion brought to the reserve as orphans by local communities, a blind rhino, and wild dogs.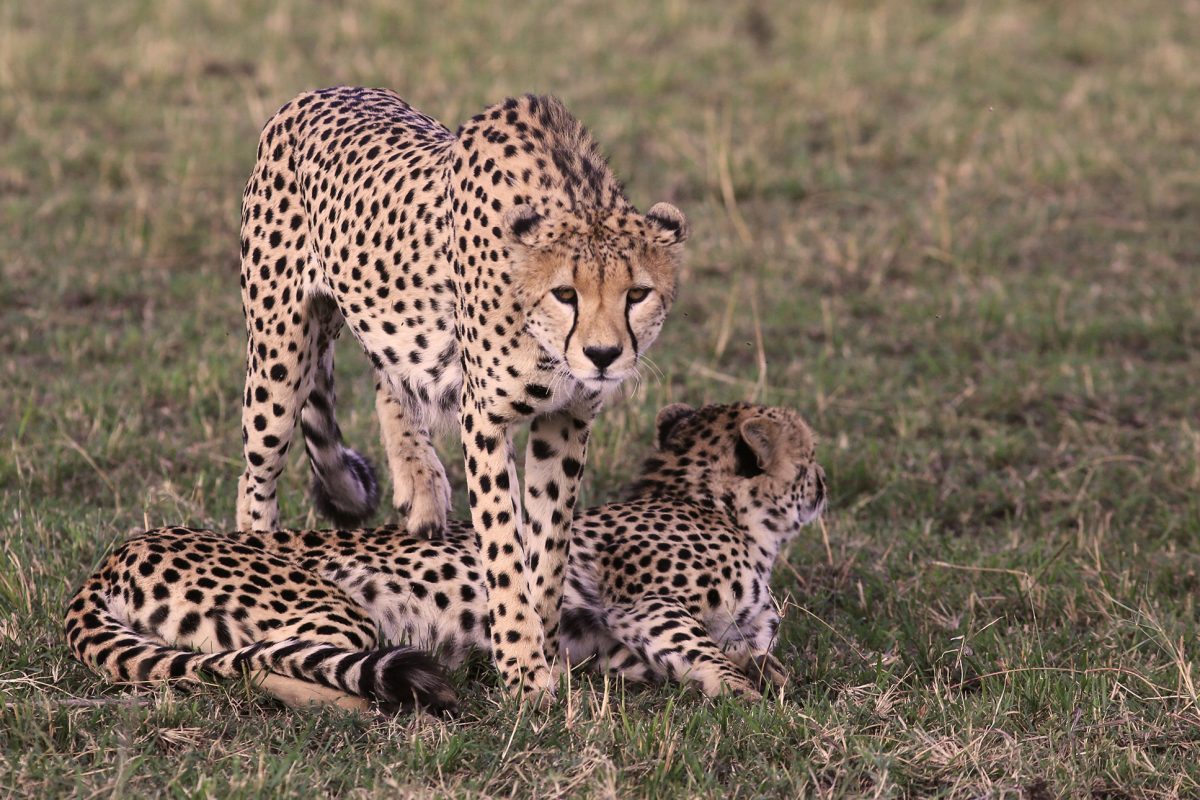 Experience the wilderness at its best, with spectacular opportunities for horseback riding. Or enjoy the tranquillity of a guided bush walk. The lodges' experienced conservation managers lead these tailor-made hikes and give guests the benefit of their extensive knowledge of the land and its wildlife, flora, fauna and birds. Walks and hikes are adapted to your family's wishes and abilities.
Take an exclusive walk with a friendly troop of Baboons on the Laikipia plateau, alongside an experienced primate researcher accompanies guests and provides insight into the ways of these intriguing primates.
Learn about the Twala Cultural Manyatta – a community project initiated by local women to preserve the rich cultural and historic heritage of the local Laikipia Maasai people.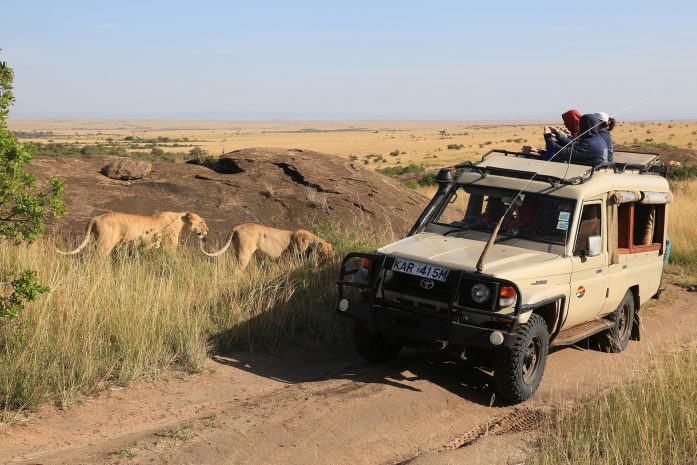 Dining
From haute cuisine to the finest comfort food, mealtimes at Ol Jogi are something to be savoured. Menus are prepared under the direction of French Chef Sylvain Bel, who has been with the family for over 30 years. An artist in creating culinary delights, he sources the majority of his produce from Ol Jogi's organic gardens. Breads and pastries are baked daily and he is able to provide for any and all dietary requirements. His talent will surprise you with his delicious and healthy cuisine. From Champagne sundowners, lavish bush lunches to intimate candlelit dinners, enjoy culinary delights in a magical setting.
For guests wishing to take their culinary experience one step further, the Chef will be delighted to share his knowledge and secrets. Enjoy tailor made cooking classes in a professional kitchen surrounded by nature.
More stories from around the world
All elements are woven together with wondrous creativity, as each chapter of our magical journeys is told.
Expect elaborate theatrical events, wild escapades and eccentric characters…
Discover more stories